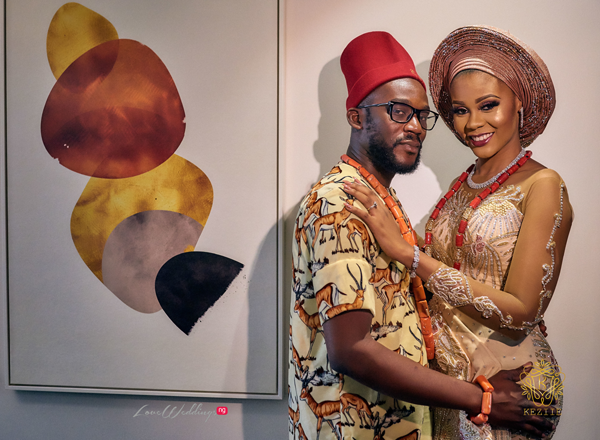 Nigerian couple, Debbie and Femi (a.k.a. #TheBeecrofts18) had their traditional wedding recently; the event was planned by top Nigerian wedding planner, 2706 Events. Their traditional wedding was very green and ambient and we loved a lot of things about their wedding. From the bride's three stunning outfits, the groom's outfits, their co-ordinated looks and more.
Check on it!
The Groom's All Green Monotone Look: Femi's first outfit was all green from head to toe
Three Stunning Bridal Looks: Debbie wore three stunning traditional bridal outfits, which we love.
Traditional Bridal Hand fans: What's better than one traditional bridal hand fan; TWO to match the outfits. Check on it!
Their subtle matching outfits: We love how Debbie and Femi co-ordinated their looks.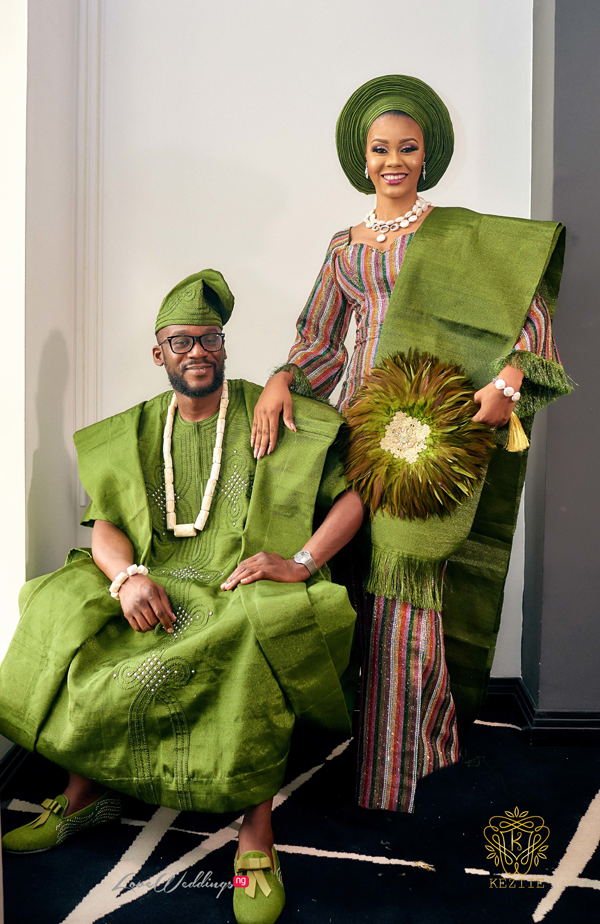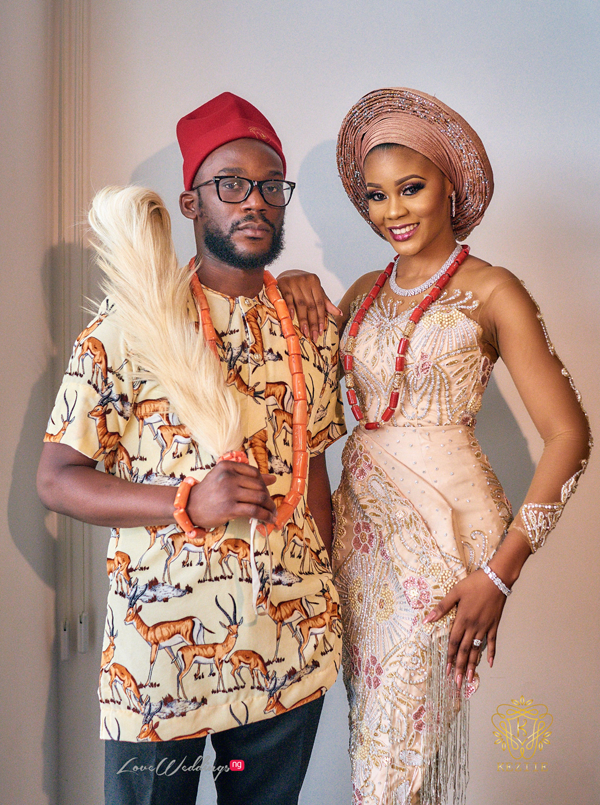 Asoebi styles: Okay these aso-ebi ladies came to slay. We're just here taking screenshots and dialling our tailors' number. Tell us which style you'll be re-rocking in the comments section below.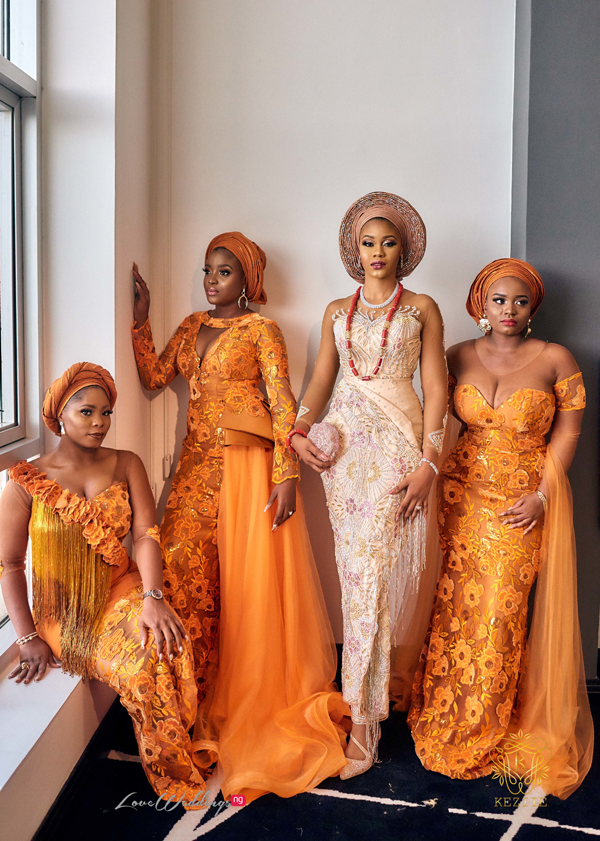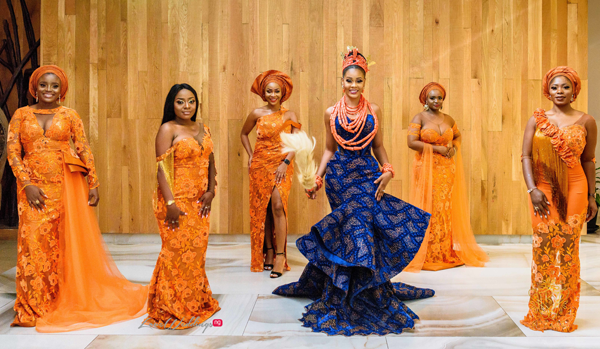 The decor was so stunning and really green and floral. From the carpet grass stage, table charger plates, the dance floor.
Photo walls have become a trend at a lot of Nigerian weddings. We love how classy and trendy Debbie and Femi's photo wall looks and the flowers at the opposite ends were perfect to bring the classy backdrop to life.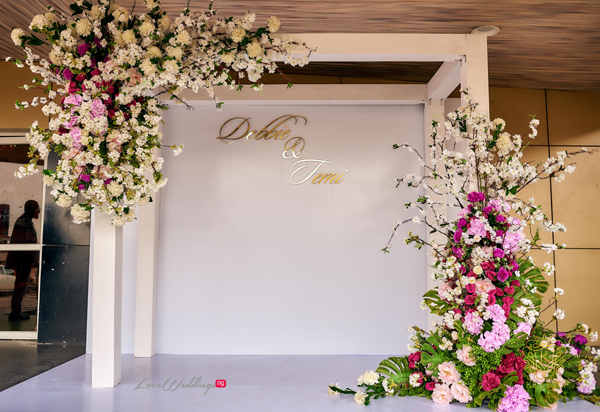 Cake: We love a simple, stylish and elegant wedding cake and that's exactly what #TheBeecrofts18 traditional wedding cake was. The three-tiered cake tied in perfectly with the green theme at their wedding.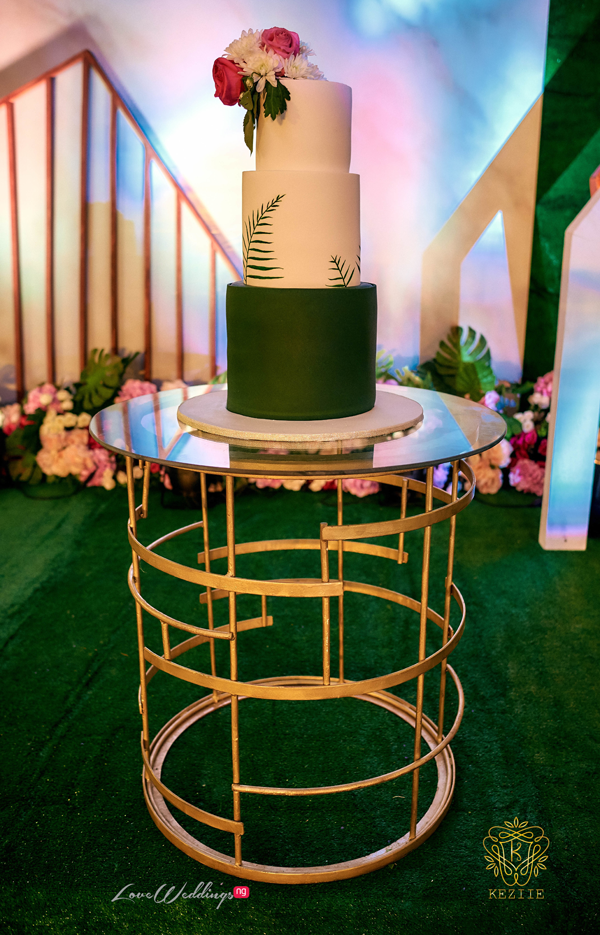 Vendors
Planner: 2706 Events
Decor: BTG Decor
Photography: Keziie
Videography: Otusally
Makeup: Beauty by Queen
Bride's first outfit (Okuku): Kishly
Bride's second outfit: T16 World of Fashion
Bride's third outfit & Handfan: Bimmms24
Asooke: Bimmms24
Gele: Oni Gele
Shoes and Purse: Alldebs.co
Beads/Neckpiece: Geebalo
Cake: TL Cake Boulevard
Pre-Wedding
Photography: Tope Horpload
Videography: Otusally
Makeup: Anitabrows
Hair: Ferdinard's Hair
Styling: Moashy Styling