The Magic of Moments by Mosunmola Nicole Akinwamide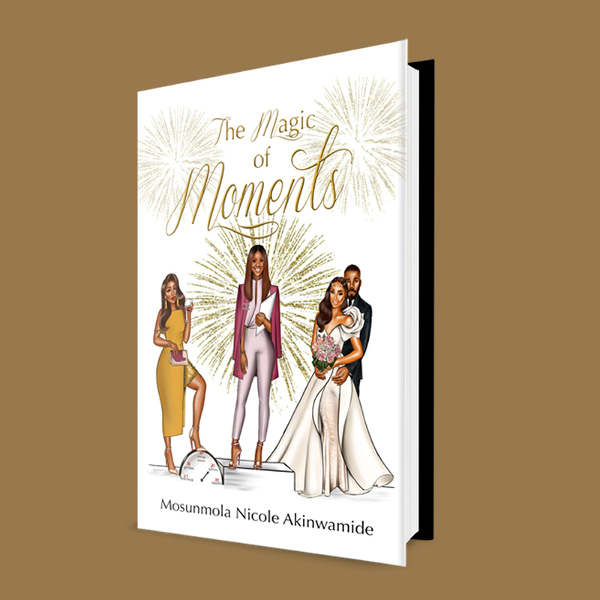 Written by event planner, Mosunmola Nicole Akinwamide of IPC Events; The Magic of Moments "is an exciting, down-to-earth narrative about the complexities and possibilities that come with love, as witnessed through the eyes of a wedding and event planner. The book captures real life stories, personal perspectives, event planning advice and ancient wisdom for navigating relationships."
Memoirs of a Professional Bridesmaid by Nneka Ijeoma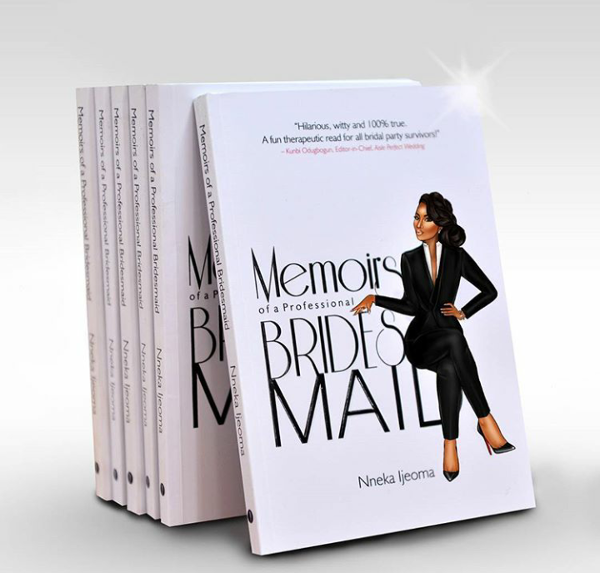 Nneka Ijeoma invites you to a world of candid and brutal honesty in her hilariously crafted memoirs. Including multiple snippets from her experience on being on various bridal trains in form of phone conversations and actual text messages, Nneka introduces you to various characters all inspired by real-life brides and bridesmaids, to depict what actually goes on behind the scenes of wedding planning. In this journal, Nneka dishes on the bold, the beautiful and the messy
Buy Memoirs of a Professional Bridesmaid
The Essential Bridal Handbook by Funke Bucknor Obruthe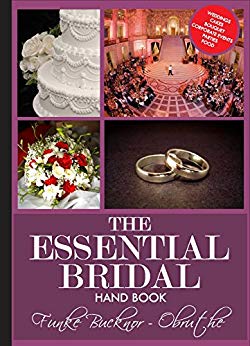 A handy book for intending brides. A must-have for brides that want a fabulous wedding from the perspective of a wedding guru that has planned over a thousand weddings and events.
Buy The Essential Bridal Handbook
Event Management, the God way by Yvonne Akpomedaye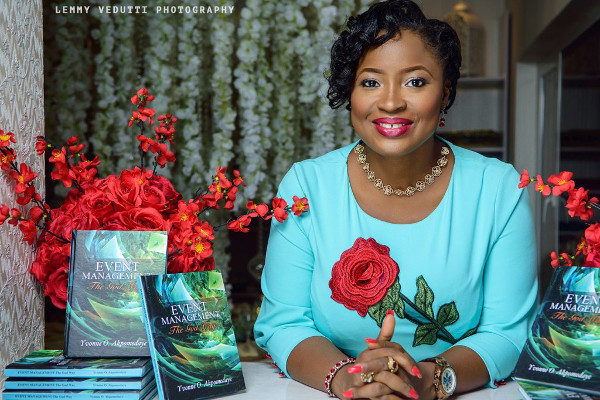 In an interview with Chiomah, Yvonne describes the book as being "not just event managers, but everyone who can read or be read to, that God is the source of all that exists. The book expresses this message in a fun chit-chat way that is absolutely unexpected, using event management as its platform hence, making it an A-Z guide for event Managers and even people in other fields."
Buy Event Management, the God way
My Dream Wedding Bible by Toyosi Makinwa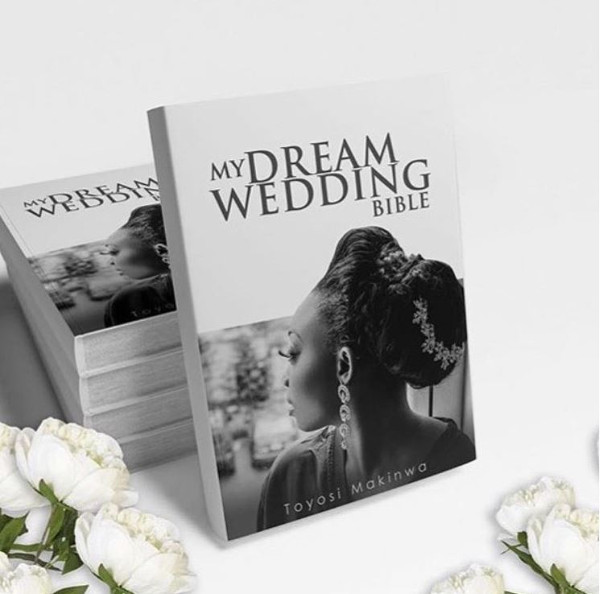 Written by Toyosi Makinwa, the winner of the WED Dream Wedding 2017 competition, this book is a "fantastic guide to planning that fabulous Nigerian Wedding from a recent brides perspective." Toyosi shares;
Planning a wedding is not an easy thing especially since it entails dealing with human beings! In that light, I have decided to share my experience in the hopes that a bride out there will be able to plan their own dream wedding. This book will take you through ideas that are tested; it will give you secrets that will add spice to your wedding, insights on little details that will make your wedding stand out. This book will help you prioritize what decisions you need to make per time, it will guide you into selecting the best vendors, it will help you save money but most importantly, it will lead you to having that wedding you have always dreamed of.

This book will also guide you on the A – Z of wedding planning, it will help you answer tough questions every bride-to-be will face prior to their big day. The aim of this book is to make your dream day a reality.
He's Not What I Ordered – Understanding God's Choice in Marriage by Modupe Charlotte Alatise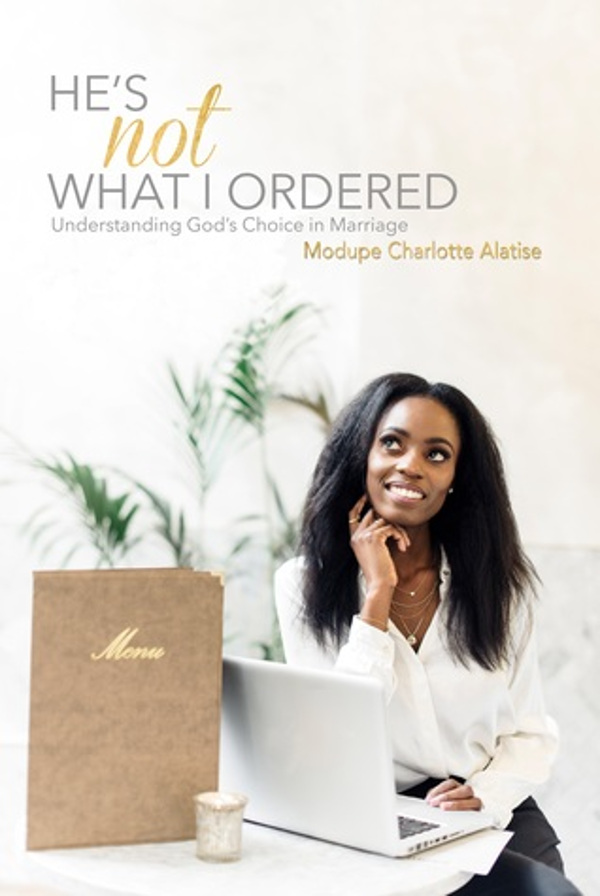 This book is a riveting, enlightening and often hilarious guide to what it means to find 'the one' and to pursue relationships as God intended. Love, relationships and marriage are a part of life that the majority of us look forward to. When it comes to relationships we are often like the diners at a restaurant. We have surveyed a menu of options and decided on certain characteristics that form a plate of our preferences. Whether we know it or not, we have already decided on non-negotiable requirements that a future spouse must meet. So we wait for our order to reach the table of our lives. We feel entitled to make our order on our own terms – after all, we are the ones eating. But should we? What does God have to say about this prescriptive mindset? Does He care about who we marry?
Buy He's Not What I Ordered – Understanding God's choice in marriage
Miss to Mrs by Phoebe Dami Asolo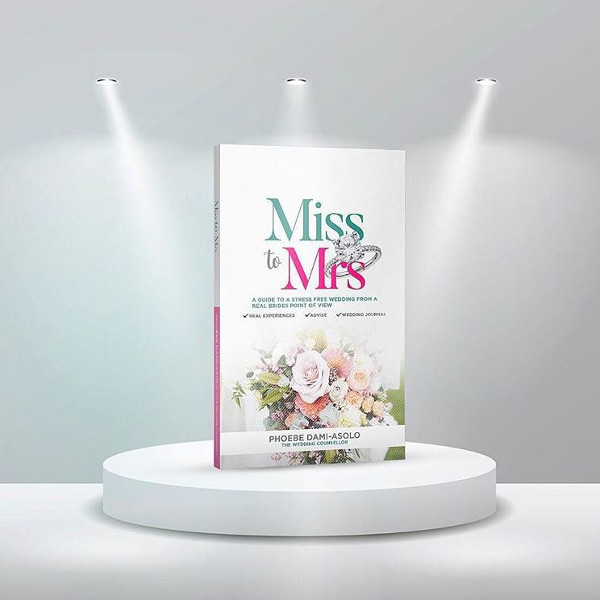 Miss to Mrs acts as a guide to a stress-free wedding planning process from a real brides point of view. 11 chapters are about planning your wedding, the 12th chapter is focused on real words from 50 brides, and the last chapter covers how to pull through the first year of marriage.
My Minimalist Wedding by Blessing Uwem
A guide on how to get married in Lagos with 100 guests and a 2 million naira+ budget.