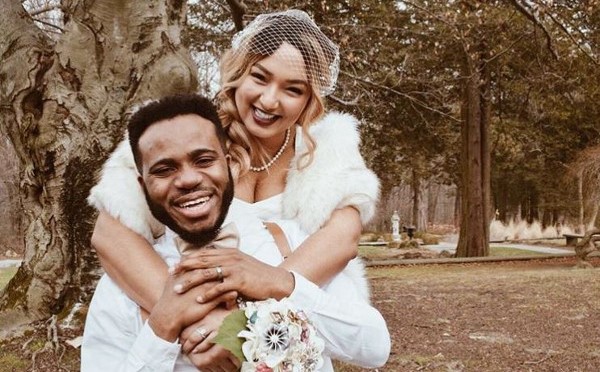 Welcome to the first Wedding News post of 2019! The first week of 2019 was filled with fab weddings, news of a surprise vow renewal, proposals and more wedding news! Apparently, Beyonce & JayZ renewed their wedding vows in 2018, Mo Abudu's daughter, Temidayo Abudu kicked off the first event for their #TeddieMak wedding, Nigerian musician, Lamboginny got married and more!
Beyonce and JayZ renewed their vows in June last year apparently. Queen B shared a clip from their vow renewal ceremony in a video she shared last week. Beyonce wore a couture bridal gown by Galia Lahav.
Mo Abudu's daughter, Temidayo Abudu and her fiance, Adebola Makanjuola had their introduction on Saturday, the 5th of January 2019 in Abeokuta. The bride's mother shared the news on Instagram sharing pictures of the bride in a stunning outfit by Tsemaye Binite with her makeup done by Bimpe Onakoya.
Mo Abudu looked stylish in an outfit by Couture by Tabik and her makeup by Banke Meshida Lawal of BMPRO. See her full look here.
Still on introductions, Bidemi Zakariyau, the founder of LSF|PR & The Luxe Digest and her fiance, Adebeyuu Akande also had their introduction on Wednesday, the 2nd of January 2019. See some photos shared by the couple on Instagram below;
Nigerian music artist, Lamboginny shared photos from his vintage wedding, which held on the 4th of January 2019. The musician shared photos with the caption;
Let me officially introduce you all to Mr & Mrs Lawanson… We are grateful to God for the gift of life, love and peace. 4th of January 2019 has become the best day in our life and will remain historical for us.

To my beautiful wife, you have brought me so much peace and turned wherever we are into a home. I'm grateful to God for blessing me with the most amazing, beautiful, smart, peaceful woman in the world. I wish my Mum, Dad and Grandma were alive to witness this day but I know they have blessed us in spirit. I Love you so much my baby,my peace,my crown,my wife and my lifetime rolling Donuts.
? by @dayotheimagemaker
New Couple in town – MR & MRS LAWANSON
#LambGotLing #love #peace #vintage #wedding #happy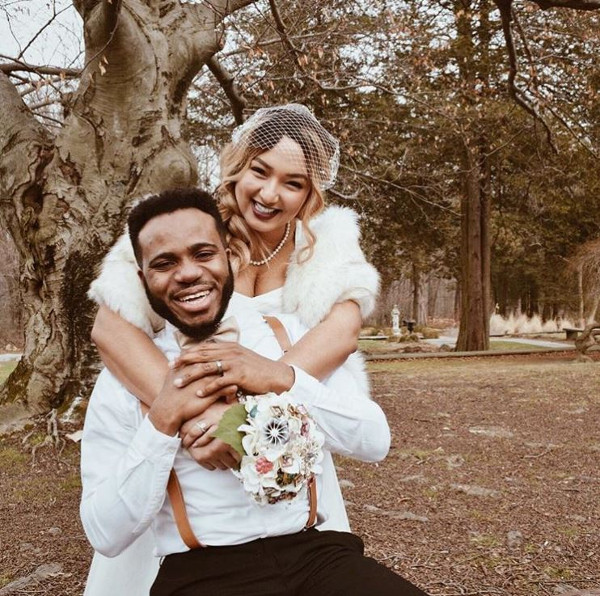 Did you see this viral video last week? Facebook user, Nashe Shaw shared the video below from a Christmas day proposal with the caption; 'My Granny said Yes'.
According to BellaNaija, Nashe Shaw shared that his "granny Ruby was previously married for over 30 years and Mr. Charles was previously married as well. Both became widowed; they knew each other from church. My granny used to be so lonely and stayed in the house all day. We used to beg her to find a man lol, until one day he (Mr. Charles) asked to take her out about 6 years ago and they have been going strong ever since!" Guess what? On Christmas Day, he popped the question! Going down on one knee, he asked her to spend the rest of her life with him. How sweet!"
Billionaire, Bill Gates and his wife, Melinda Gates marked their 25th wedding anniversary on the 1st of January 2019. Melinda shared a post on Twitter with the caption 'Twenty-five years and three kids later, we're still laughing this hard.' Bill replied Melinda's tweet saying 'He can't wait to spend 25 more years laughing together'
Happy anniversary, @melindagates. I can't wait to spend 25 more years laughing together. https://t.co/LMJ126c3ua

— Bill Gates (@BillGates) January 1, 2019
Still on anniversaries, popular Nigerian gele and makeup artist, Segun Gele and his wife, Funlola Olaleye marked their 8th wedding anniversary on the 23rd of December 2018. Segun shared a post on Instagram where he thanked his wife for 'standing by his side, for making his imperfections perfect and for being a great support to the family.'
Nollywood actor and producer, Desmond Elliot and his wife marked their 15th wedding anniversary. He shared the post below with the caption;
15 years and waxing strong, Babamai I could leave a long note to profess how much you mean to me , I could tell a story of how we met and started this journey,it will all come down to these 3 words,
I LOVE YOU
Mmm Thank you for the peace
Thank you for caring
Thank you for loving me even when I added to my waistline(hehe)
Thank you for making our house a home
#happyweddinganniversary
On Christmas day, Terrence Howard, who famously plays the role of Lucious Lion in hit series – Empire, shared the news that he was engaged. According to Daily Mail, Terrence popped the question to his ex-wife, Mira Pak to be his wife once again on Christmas Eve. Daily Mail reports that the ring was a stunning seven-carat diamond engagement ring worth $1m.
Hollywood couple, Miley Cyrus and Liam Hemsworth got married towards the end of last year. The couple dated on and off for almost 10 years since they met on the set of The Last Song in 2009.