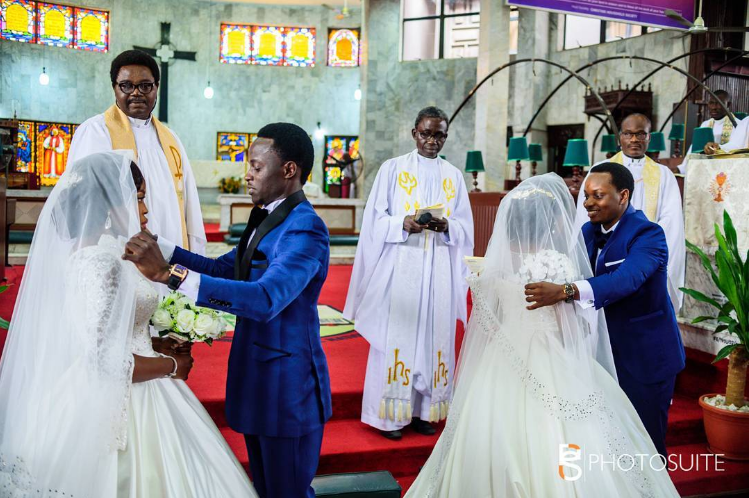 When two brothers, two sisters, two friends decide to get married on the same day, we call that a Double Wedding. It's not as rare as people think it is for two couples to decide to get married on the same day, at the same time and in the same ceremony
There are so many reasons why couples decide to share their wedding day with someone else. Here are a few reasons.
2 for 1: With two weddings for the price of one, you can save a lot of money by joining forces on some of the most expensive/big budget items on a standard wedding budget like the venue, catering, etc.
Double Double: Double Weddings can sometimes mean a bigger wedding, more people to enjoy the day with, a bigger party which can equate to more fun. As the saying goes, the more, the merrier.
One trip for your wedding guests: With two weddings in one, your guests can focus all their resources on travelling to one event, taking time off work once, etc rather than having to do this twice.
These are just some of the reasons why couples go for a double wedding. We'll be sharing some pros and cons of double weddings so look out for the post in the next few weeks.
Whatever your reason for holding a double Nigerian wedding is, we're here to show you that you're not alone. Here are 10 Nigerian couples who had a double wedding.
#LoveontheDouble: Sisters, Adebanke and Olaide had their registry and traditional wedding ceremonies on the same day.
Busayo from #KRHitch2018 shared her big day with her sister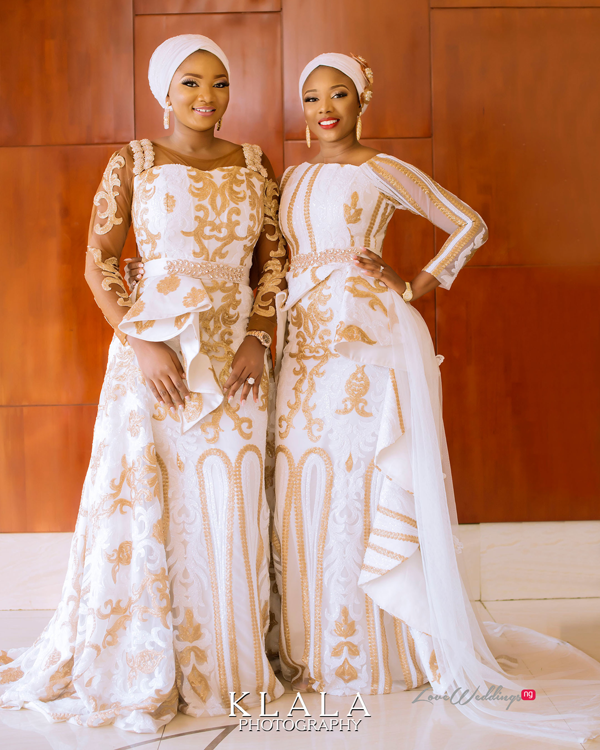 The Bello twin brothers got married on the same day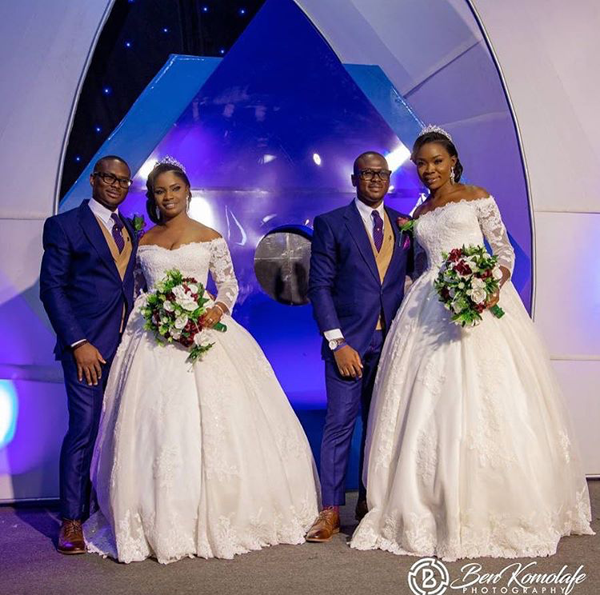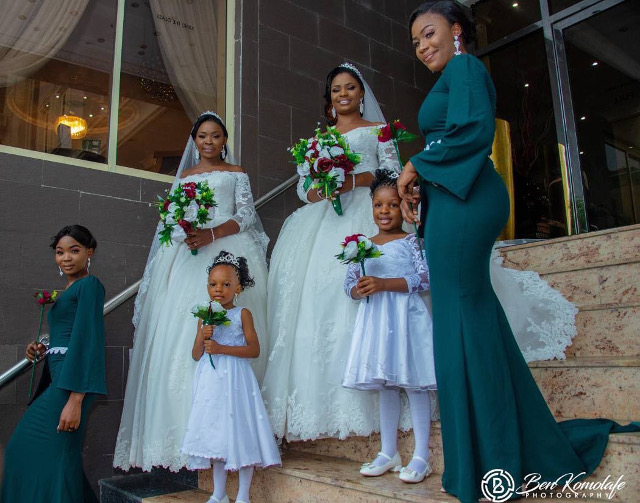 Twin sisters, Anike & Atoke had their traditional and white wedding on the same day.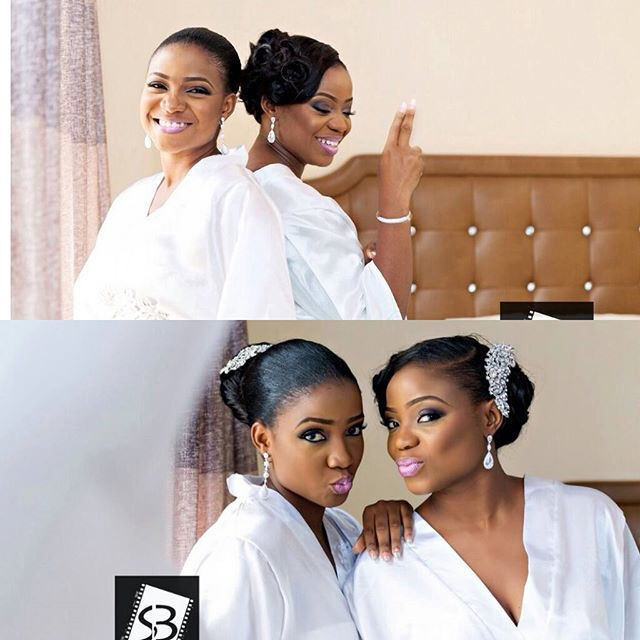 The Indimi sisters, Hauwa and Meram had their Northern wedding on the same day. See their wedding hashtags #Ramba18 and #MUHA18 for more photos from their double wedding celebrations.
In Kano, sisters, Faiza, Nafiza, and Hadiza got married on the same day. Their makeup artist, Moavee Beayty Lounge shared their bridal looks on Instagram
Twin sisters, Yode & Bade Aboderin got married on the same day. We featured their double wedding photographed by Photosuite NG last year.
The Aderemi twins, Taiwo and Kehinde shared their traditional wedding day together. The couples, Taiwo & Bayo and Kehinde and Wale had separate wedding cakes baked by Sweet Indulgence by Ola.
More double weddings