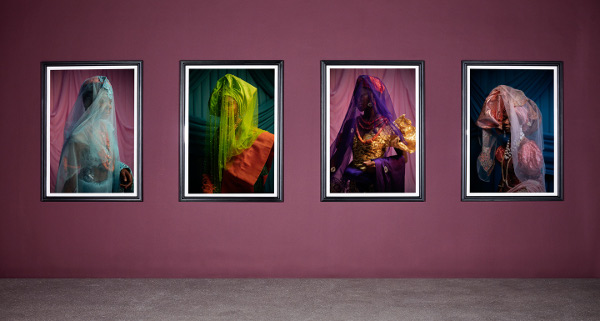 Nigerian photographer, Lakin Ogunbanwo presents a new photographic series tagged 'e wá wo mi' (come look at me). The series, which explores the culture surrounding Nigerian brides and marriage ceremonies, is being showcased at the WHATIFTHEWORLD gallery until the 8th of June 2019. 
The series features Yoruba, Igbo, Hausa-Fulani and other brides. Speaking about the series, Ogunbanwo said 'I've found weddings to be very performative, and most of the performance generally rests on the bride."
We love how this series captures the essence of the Nigerian bride. 'E wá wo mi' shows off the elegance, style, and drama behind the grand outfits that are typical of Nigerian brides. Artsy describes 'e wá wo mi' as 'a portrait of contemporary Nigerian culture and what makes it unique.'
Check on it!
Vendors