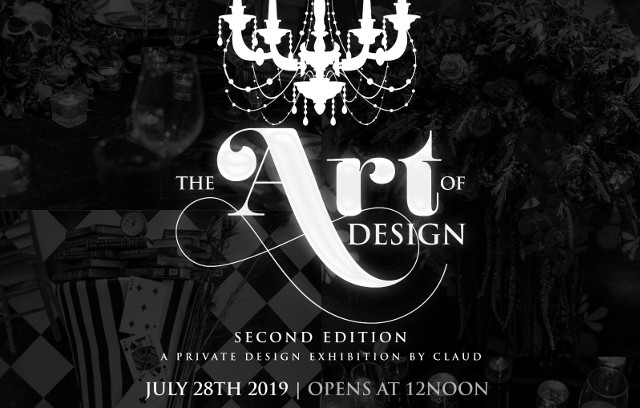 Pink and Gold?… Black and White? designing celebrations based on colors is so 2005. Your celebrations should be as bold and distinctive as you are — the only limit is what you can imagine.

Come and feed your wildest imagination at the second edition of The Art of Design, A Private Design Exhibition by Claud, the inexhaustibly creative mind behind Events of Claud.

Lavish in the gilded neutrals of the Kingdom of Wakanda; try as you might to resist the sensuous verdancy of Garden of Eden; and snap your fingers to summon your loyal courtiers in The Queen's Court.

Travel to these and three more incredible worlds at The Art of Design exhibition on Sunday, the 28th of July, 2019 from 12 – 7PM. 
Attendance is strictly by invitation.
---
The Art of Design II is proudly sponsored by LoveWeddingsNG