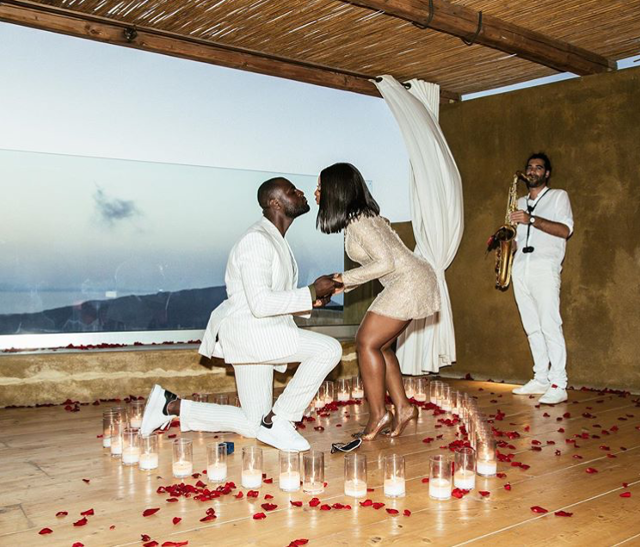 Beauty influencer and YouTube vlogger, Jackie Aina got engaged to her boyfriend, Denis Asamoah in Santorini, Greece while they were celebrating Jackie's birthday. Denis shared the proposal story on Instagram; 
The proposal took place on a private rooftop and had a direct view to the sunset! This terrace was the perfect setting for a private dinner and proposal. Sade is Jackie's favorite artist and I had a saxophonist ? play her favorite hits throughout the night. 

After walking up a number of stairs and Jackie nearly falling into the candles it was at this point, I went down on my bad knees, and took out the ring, and prepare [sic] to say my speech. Whilst she was dancing to "nothing can come between us" I was struggling to get the ring box out of my pocket. I eventually got there in the end ?

I am still over the moon about how smooth the proposal went. I was so anxious beforehand, and I thought my misses was going to find out as I am so clumsy, and I can't hide shit ? Getting the Saxophonist to play all of Sade Adu's greatest hits was the best decision ever. I would have booked Sade herself, but she was unavailable lol maybe for the wedding who knows ???‍♂️…

After the proposal we sat down on these tall red chairs as we waited for our 3 set course meal ? at this point we were both buzzing and couldn't wait to tell our family and friends about the news. What's funny is that I called all my brothers and not one of them picked up at first ? I couldn't even eat the food because I was on a high. Moving on, we went back to the hotel where I surprised Jackie for part 2 of her birthday. You can see how it went down on our vlog channel.
Watch the proposal video below
More photos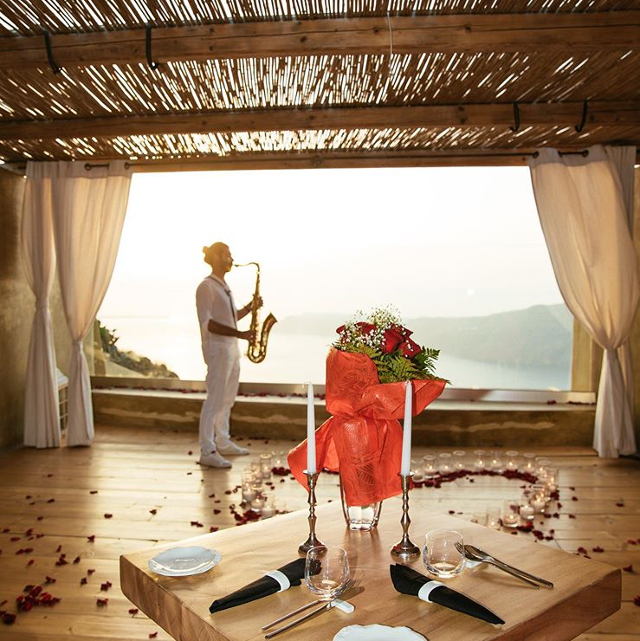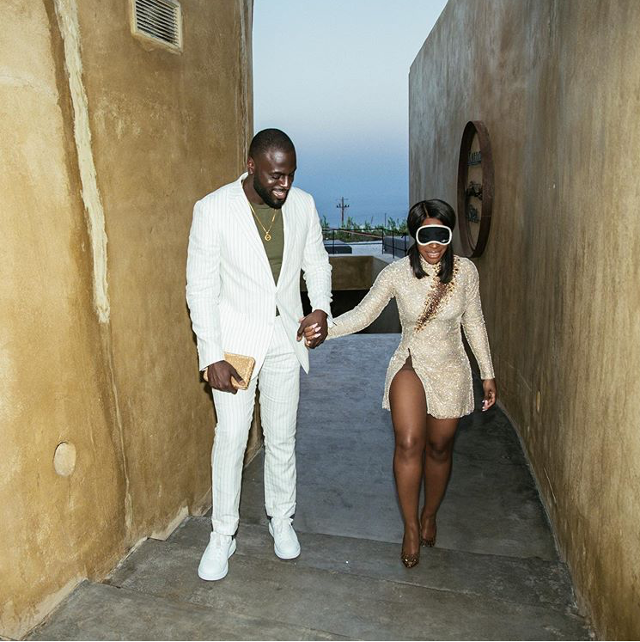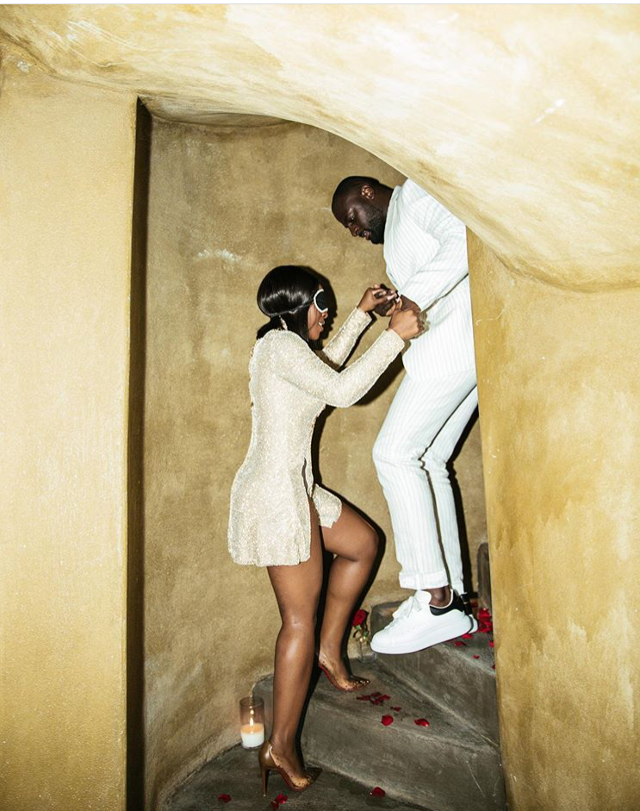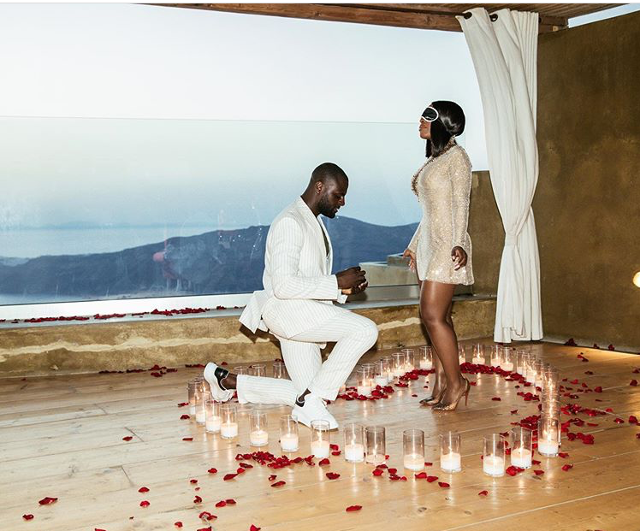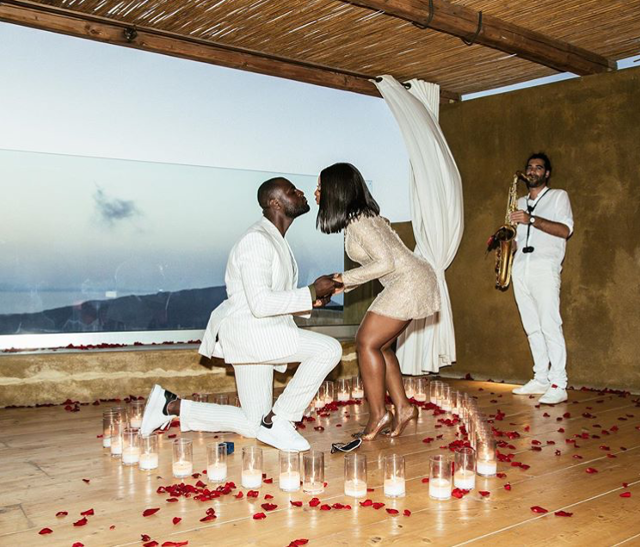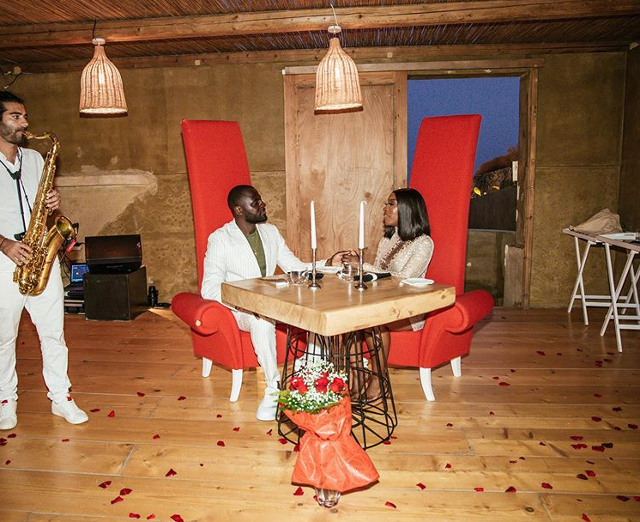 Picture credits: Instagram