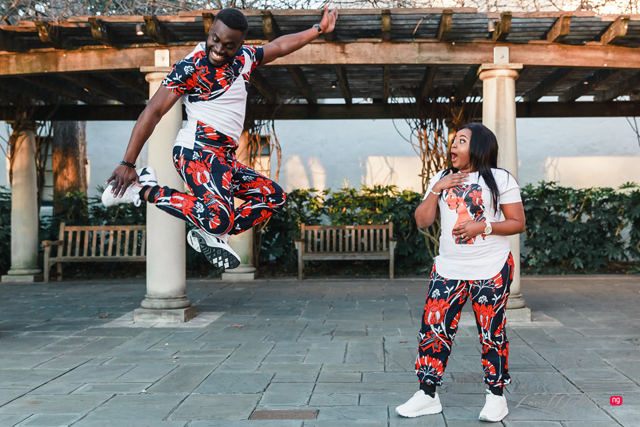 Kemi and Tayo are getting married next Saturday on the 31st of August 2019 in Indianapolis Indiana. The couple, who already had their traditional wedding in Ibadan, shared their love story and photos with us.
Enjoy #TheTAKEOver2k19!
Tayo's story
We met at church in 2012 (smiling?), I remember the day Kemi joined the church's drama group and she introduced herself to the whole group. (?: I know you might be thinking, I had eyes on Kemi, the answer is nope! she must have had eyes on me that's why she joined at the first place, just saying, ?LOL)

We found out we attended the same school too, go Jaguars!!! Kemi and I had a lot in common; we were involved in a school dance group and worked together to choreograph. Also, we were involved at church, led together, danced together and we were in the same drama group. We became friends & started getting closer.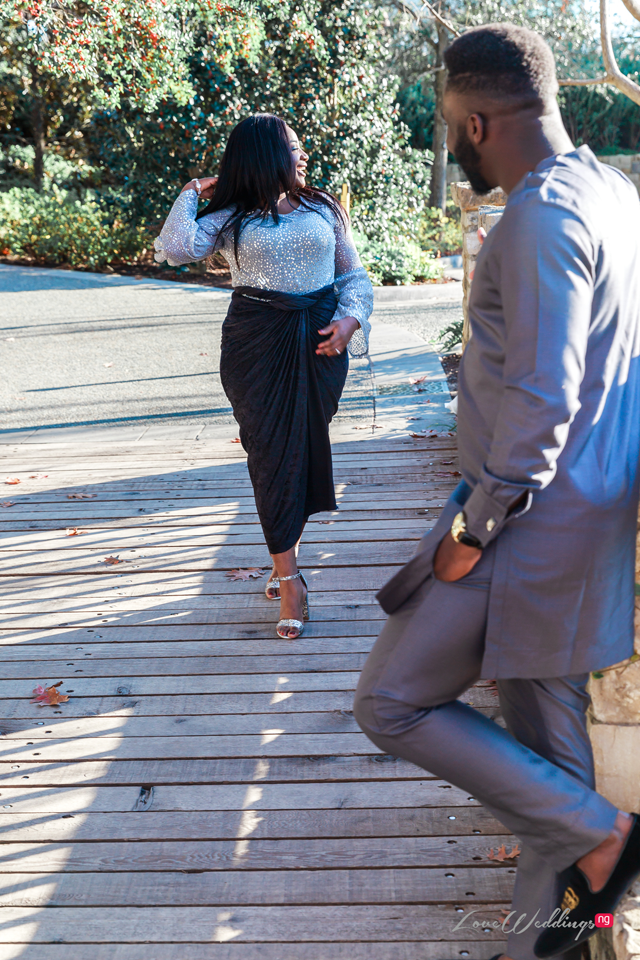 In 2014, I decided to get into a relationship and didn't see myself with any other person than my best friend??. I summoned the courage to ask her out in LA, where some of our friends had decided to explore after the YASM convention. She didn't give an answer on the spot but I knew she would say, Yes! whenever she was ready.

I later heard back from her after we got back from our trip and our journey began. We've been through it all and the best thing is we keep growing and learning from each other. I love this Babe! ??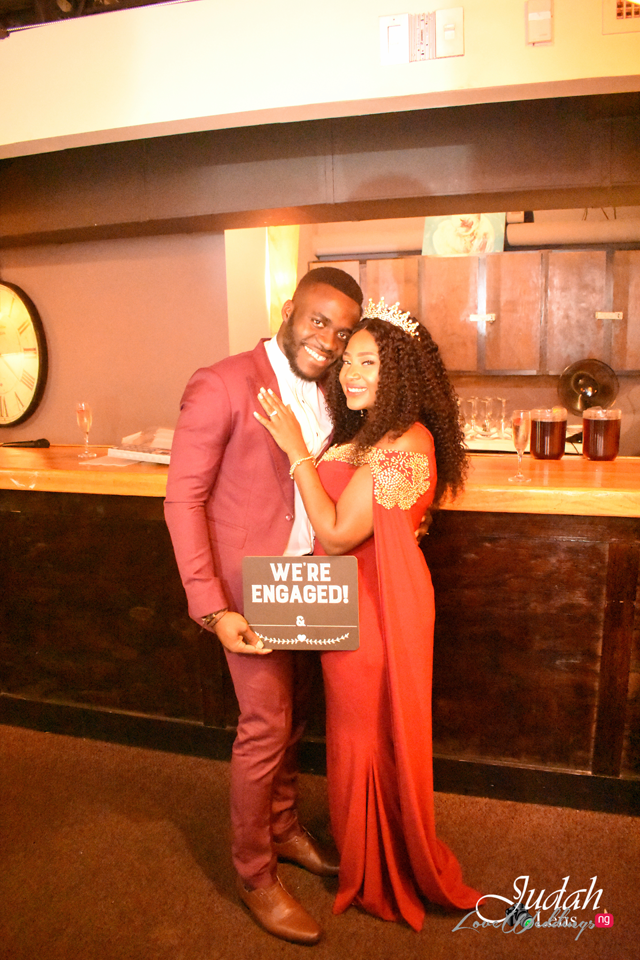 The Proposal
I never expected it lmao. Honestly even though I felt it was coming soon I thought Ademi (as I fondly call him) would propose in Indiana with my family & friends there & he might be able to pull off a surprise. We also had an upcoming trip to Indiana the weekend after my birthday celebration. Tayo was really gassing me up about my 25th birthday celebration, he helped pick my dress & secured the location of the dinner even though he was based in Indiana, I was so clueless. I thought he was helping because I was busy with CRNA school.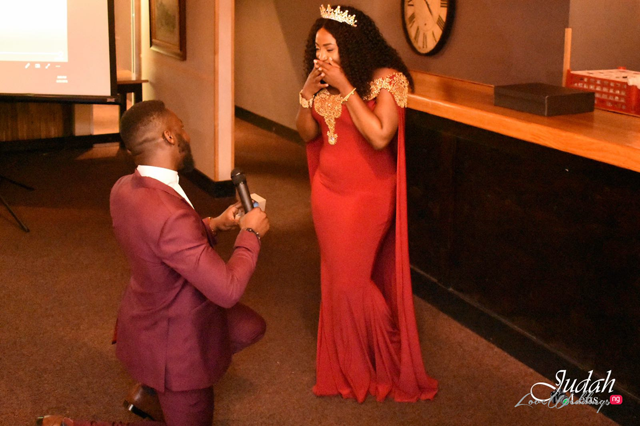 On this fateful weekend, Tayo took me for a surprise getaway including a couple massage before my birthday dinner started. The restaurant was beautiful & the love from my Durham friends was massive. After everyone had talked about me, Ade mi?  played our pictures with my favorite music on the projector; he started talking but seemed very nervous. I was beginning to think what's going on, he asked me to stand up & join him.
Then that beautiful moment, Tayo got on his knees, I was so shocked I walked away (Drama Queen alert) lol. But I remembered the man of my dreams, I prayed to God about (Oluwaseyifunmi – also Tayo's middle name, ok I added the funmi part ?), was taking the big step to start our family, spend the rest of our lives loving & supporting each other in fulfilling our purpose. So I said Yes!!!!!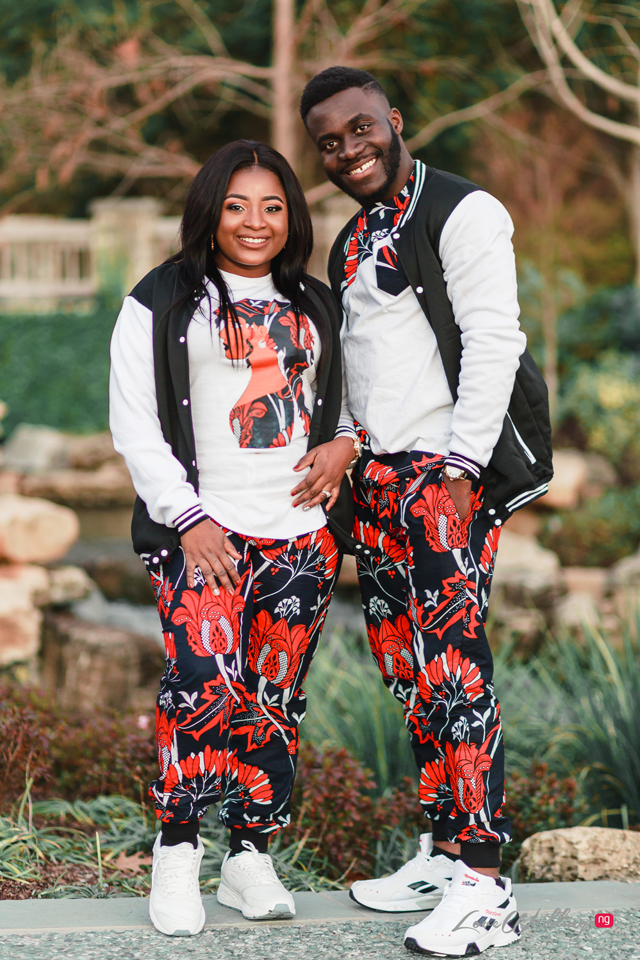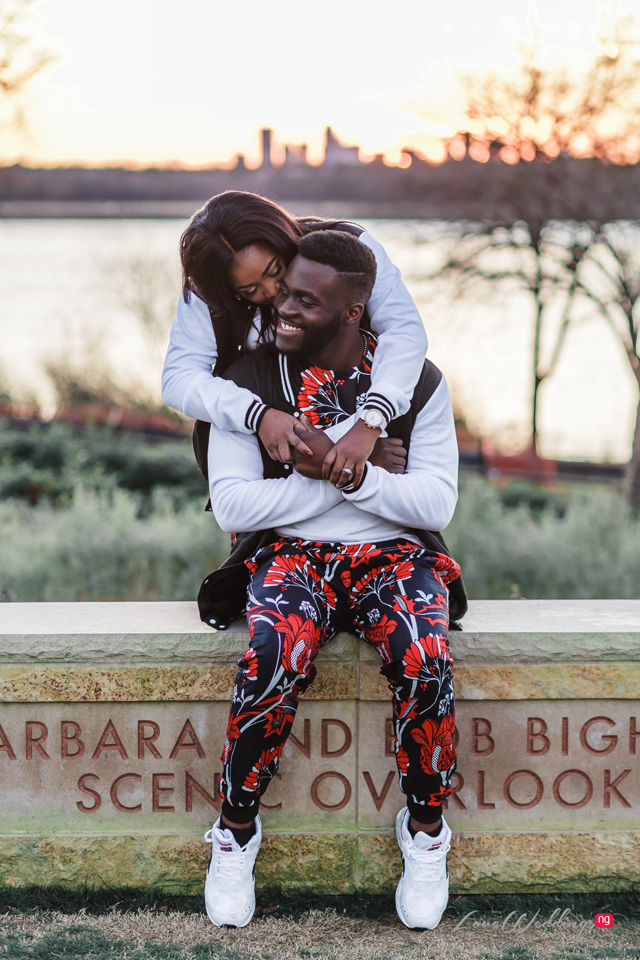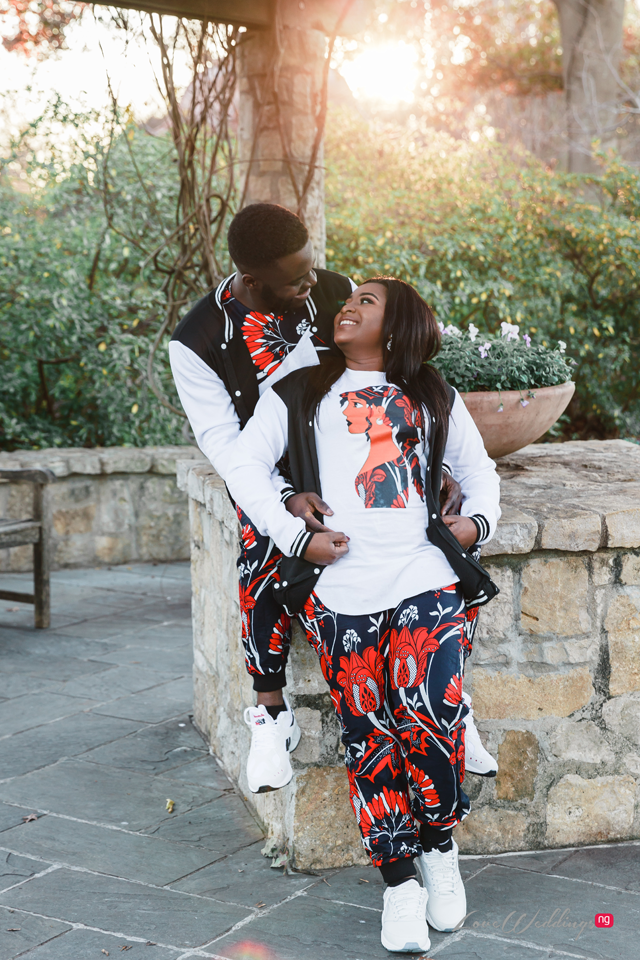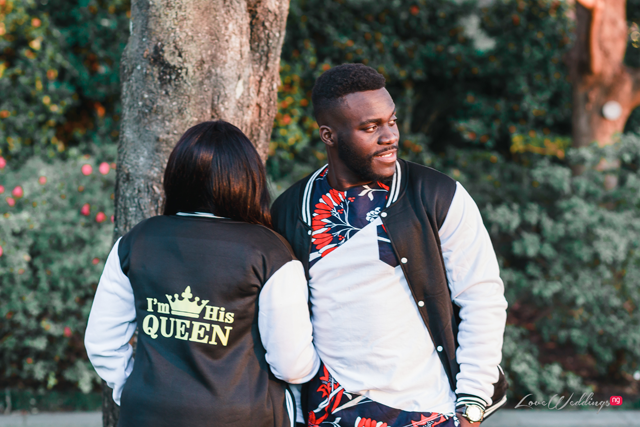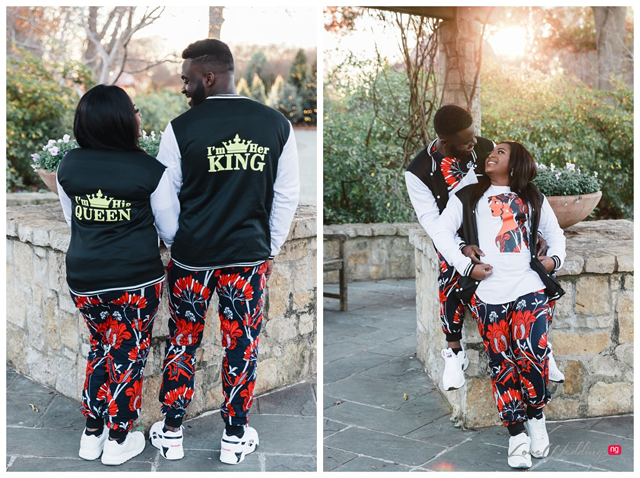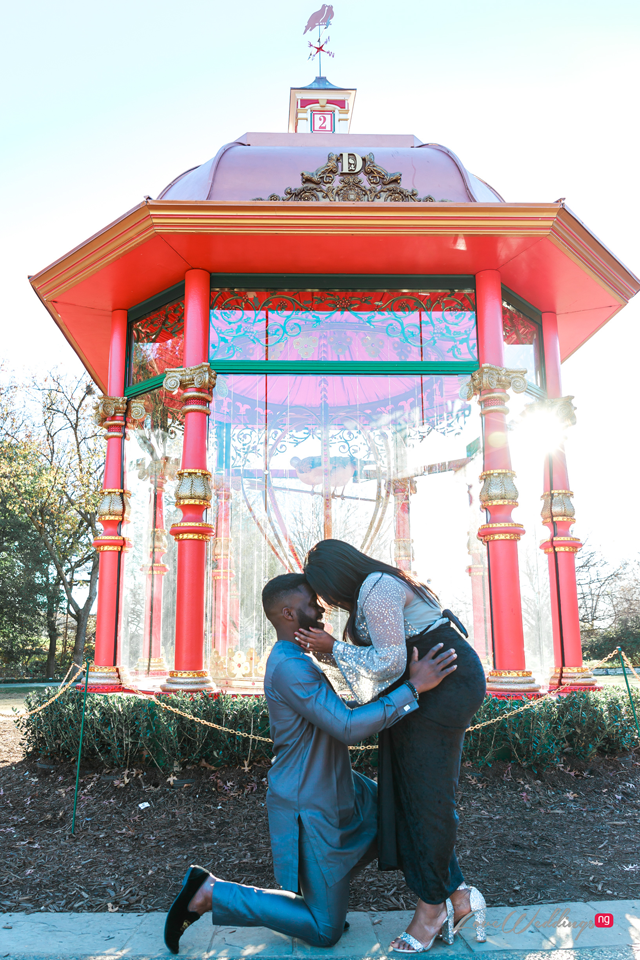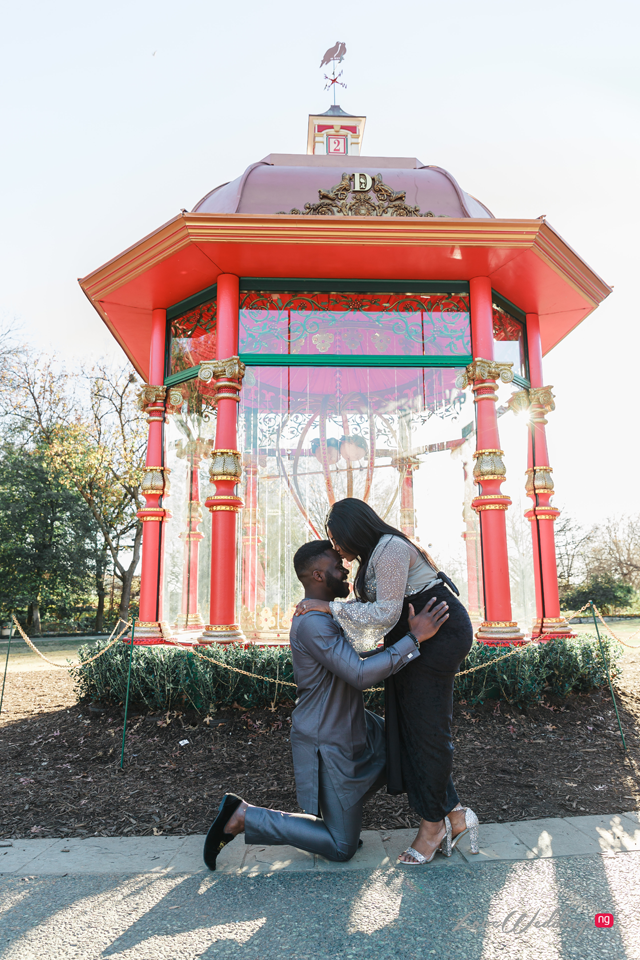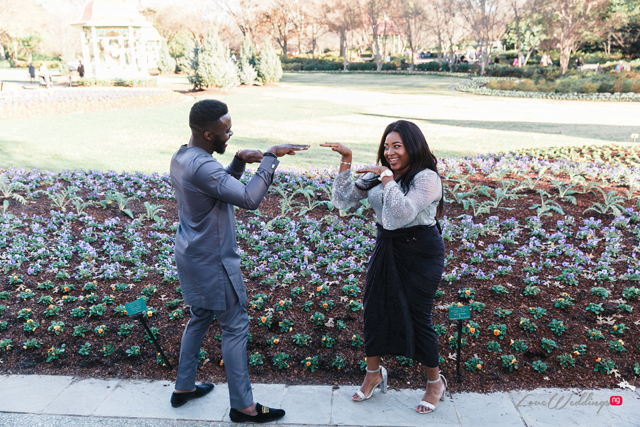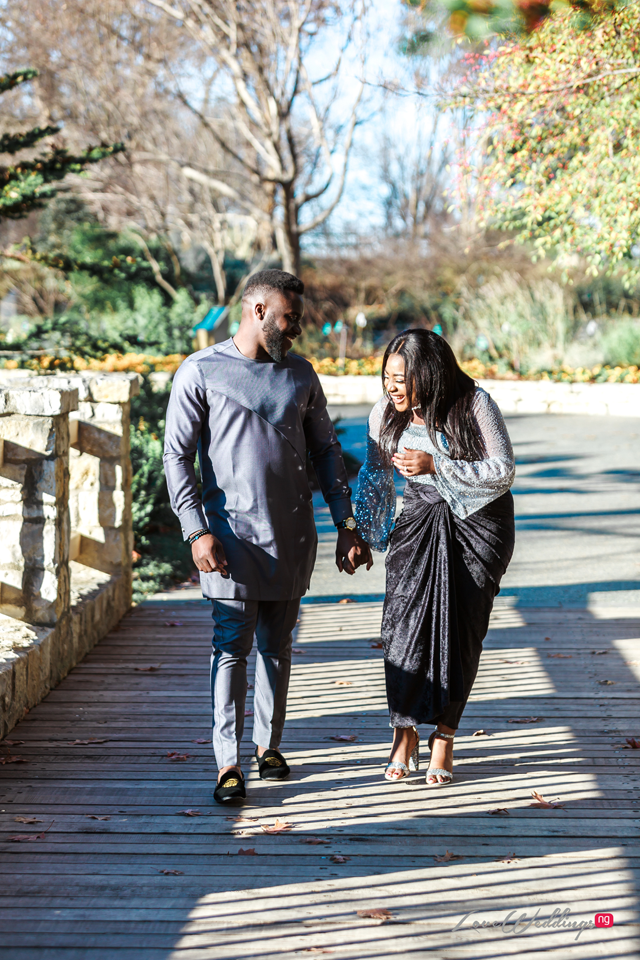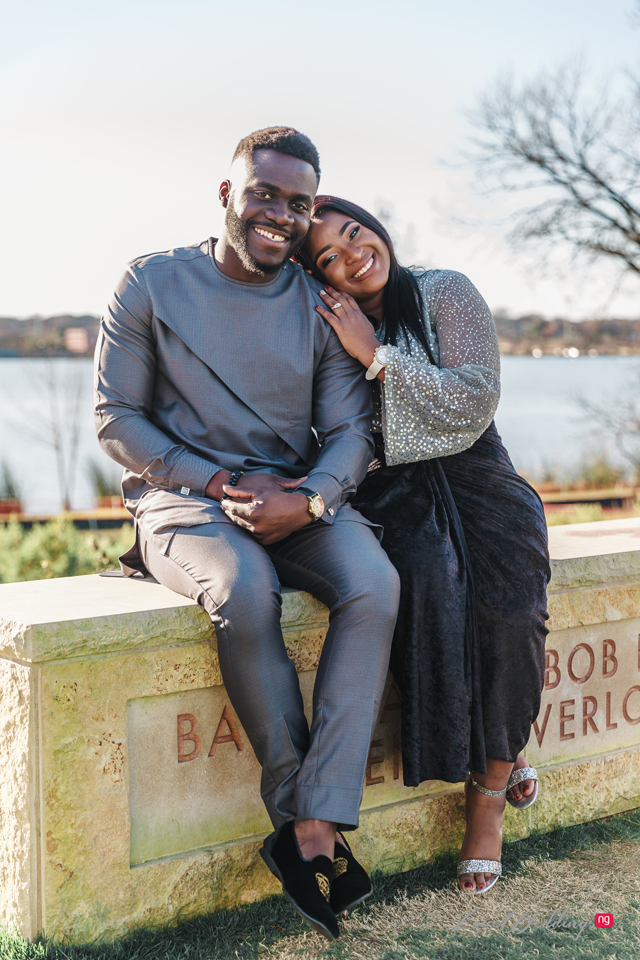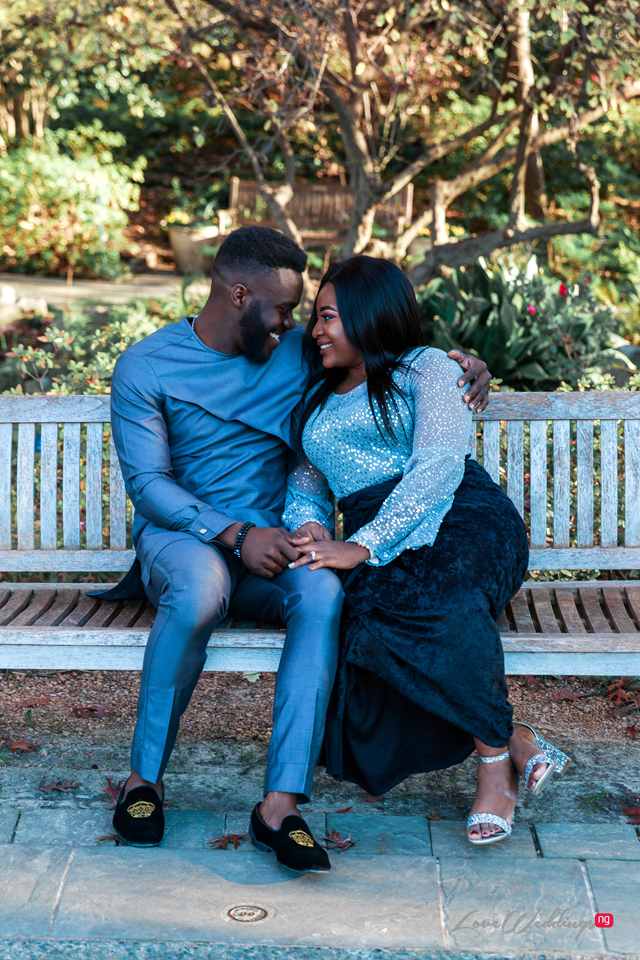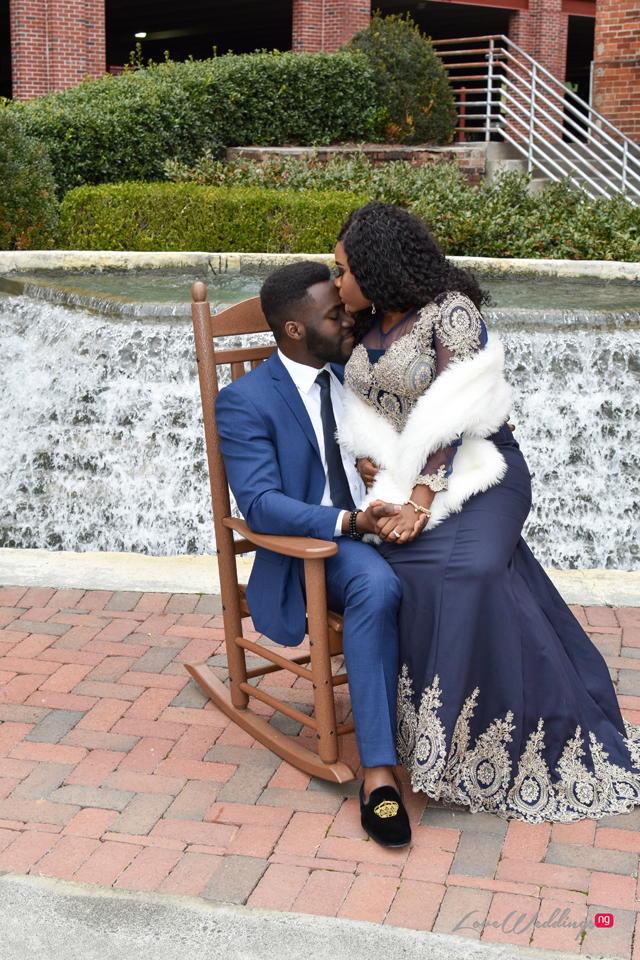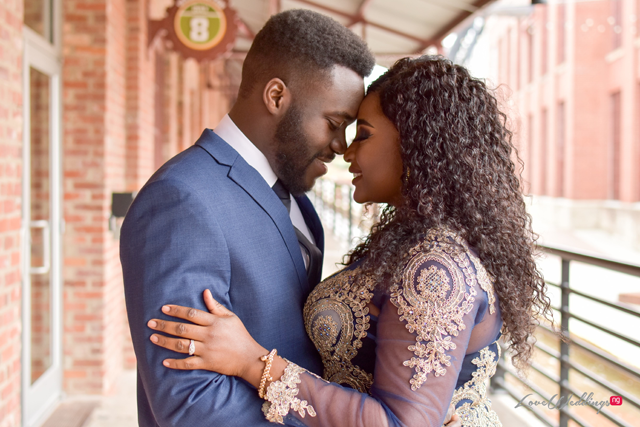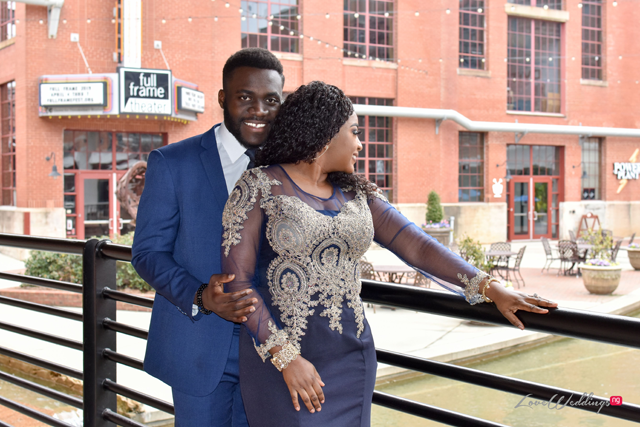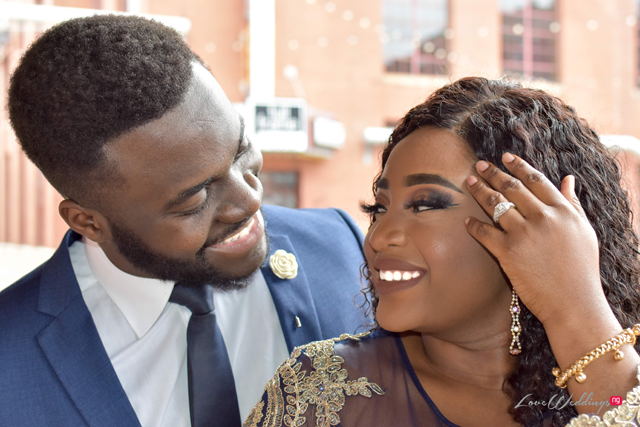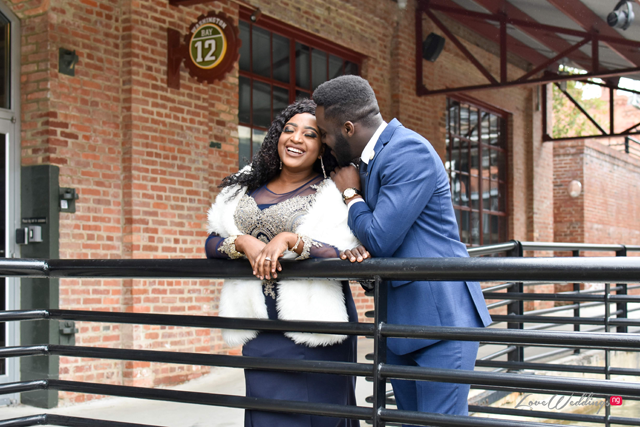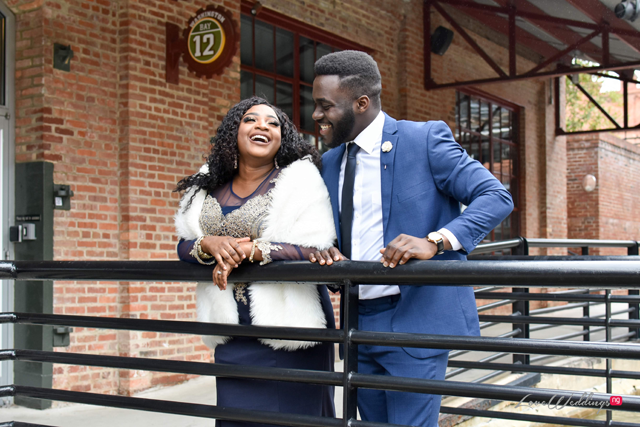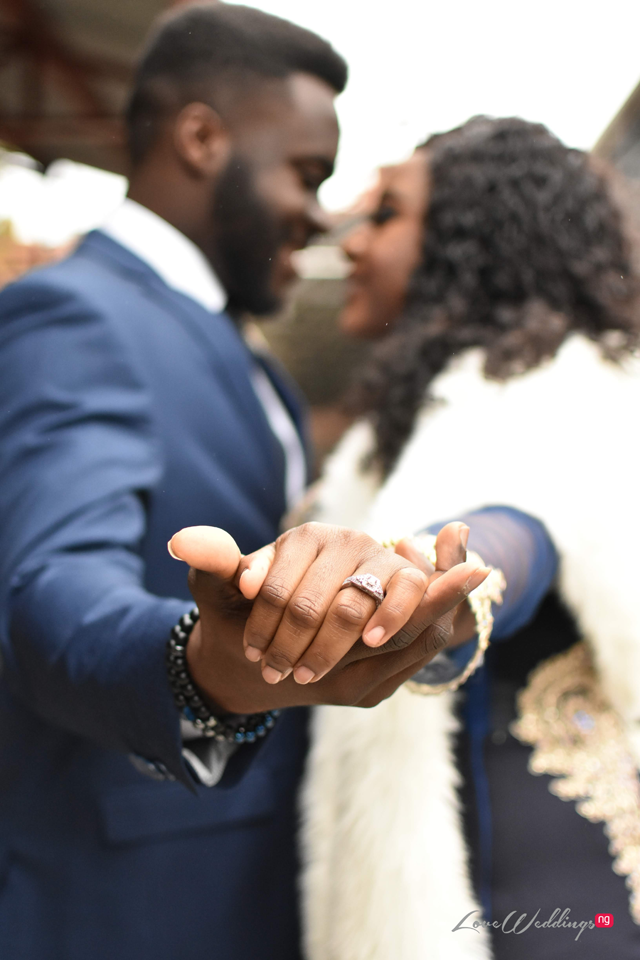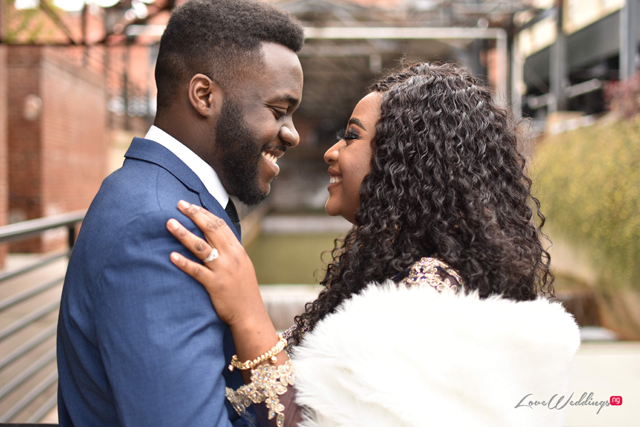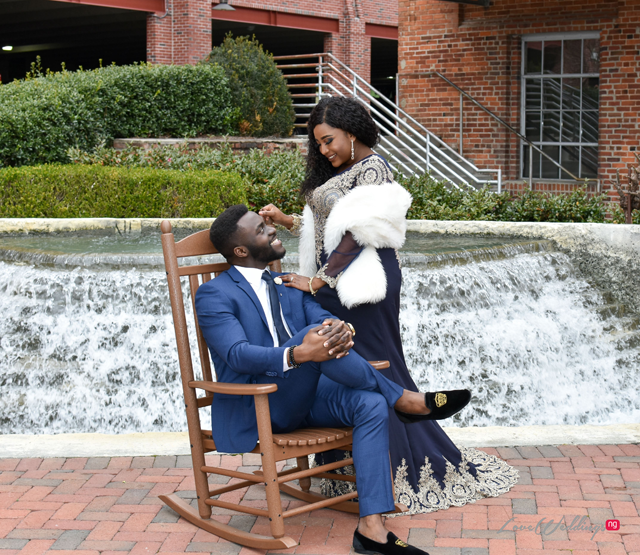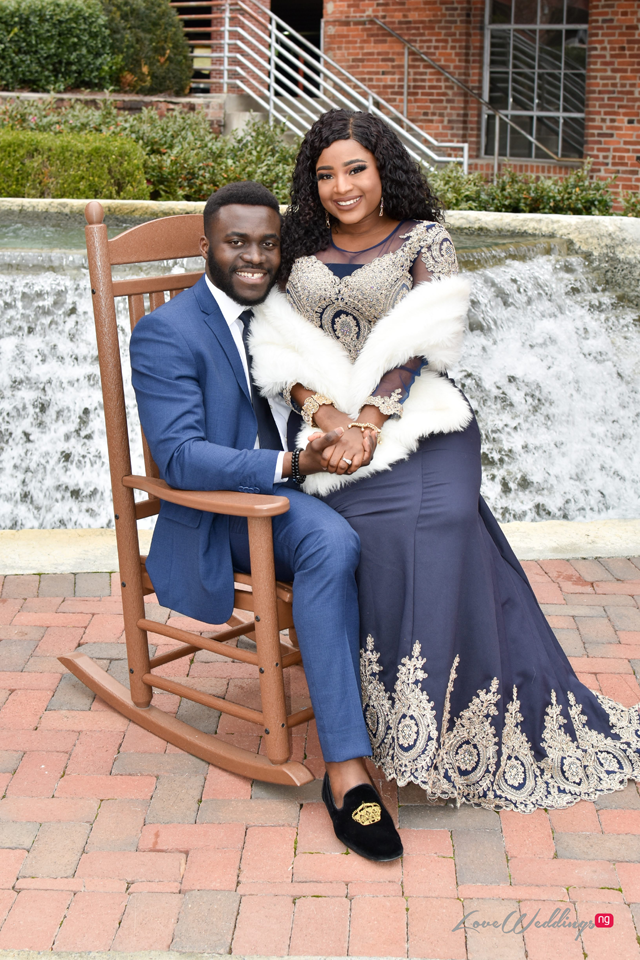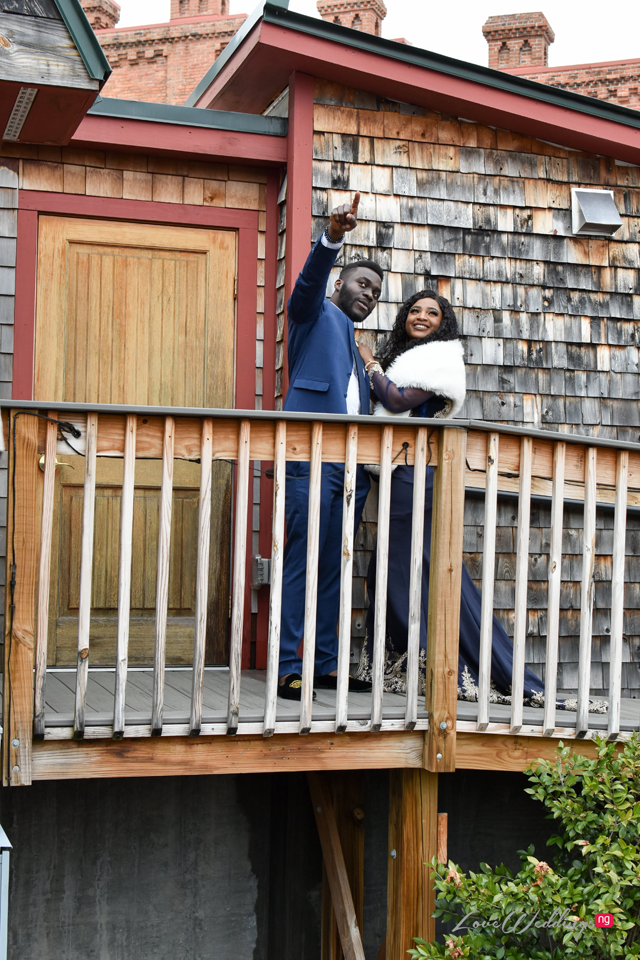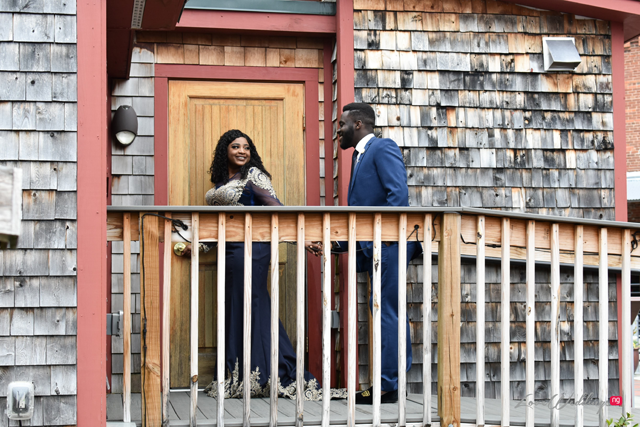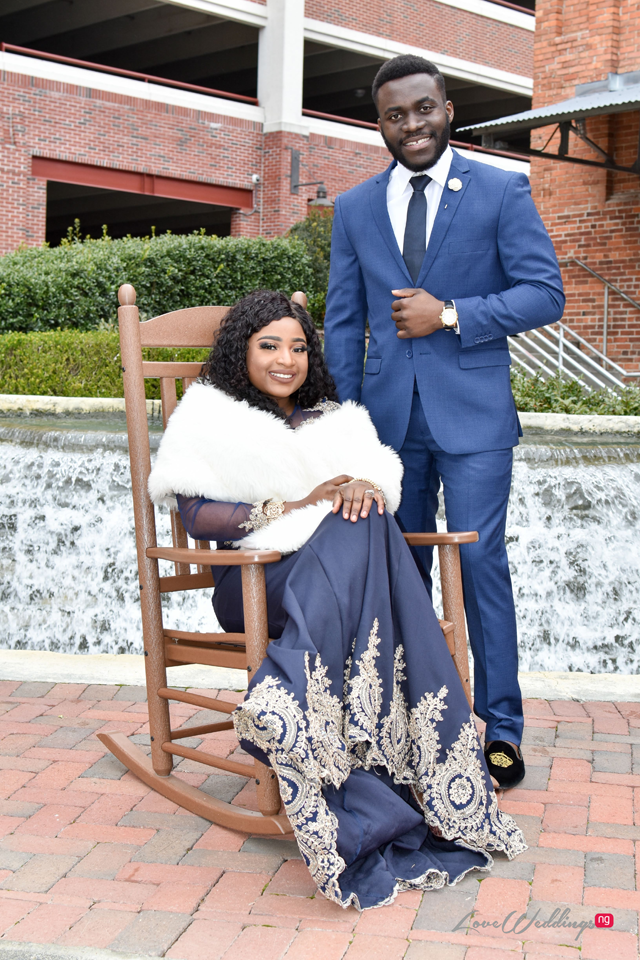 Vendors
Pre-wedding Shoot
Makeup: Beats by Ken
Photography: Big Poppa Charles 
Wedding
Photography & Videography: Focal City
Wedding Dress: Elarosesweet Weddings
Co-ordinator: Lavie Elegant 
Groom's Outfit: Babajide Mag
Makeup: Ms Idjoko | Makeup by TY
DJ: Deejay Xclone
MC: The Comedy Dr.