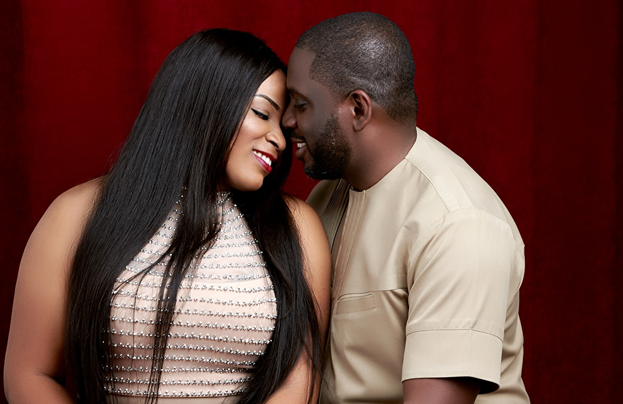 Obinna & Nwando first met in 2012 and in 2017, they picked things up again. Since then, they haven't looked back and the couple are on their journey to becoming Mr and Mrs. in an event planned by Oraventss. Read their love story and see photos from their pre-wedding shoot with George Okoro Weddings below. 
How we met
They say a journey of a thousand miles begins with one step. Well, for ours, it was a step that started, all the way back in 2012 and got reawakened in 2017. So he used to be my chat buddy in the days of Facebook, but that did not last long as I did not believe in chatting with someone I had not met physically.

Fast forward to August 2017, he sent me a message out of the blues and asked if I was seeing someone. At that time, I wasn't really up to meeting anyone and my response was "kinda". Today, I'm so glad that did not scare him away.

We chatted all the time, talked for so long on the phone and I always looked forward to his calls and messages. He put me through in a lot of things, brought up new ideas for my career, despite not being a doctor. About a month later, he decided to come visit me in Abuja.

The first thing I noticed when I saw him was his smile, OMG, It was everything, then I also loved his chocolate complexion and that's why I call him my dark chocolate. We clicked like we had known each other our entire life. Now, look at where we are, getting married to the man I fell in love with, Obim, my dark chocolate.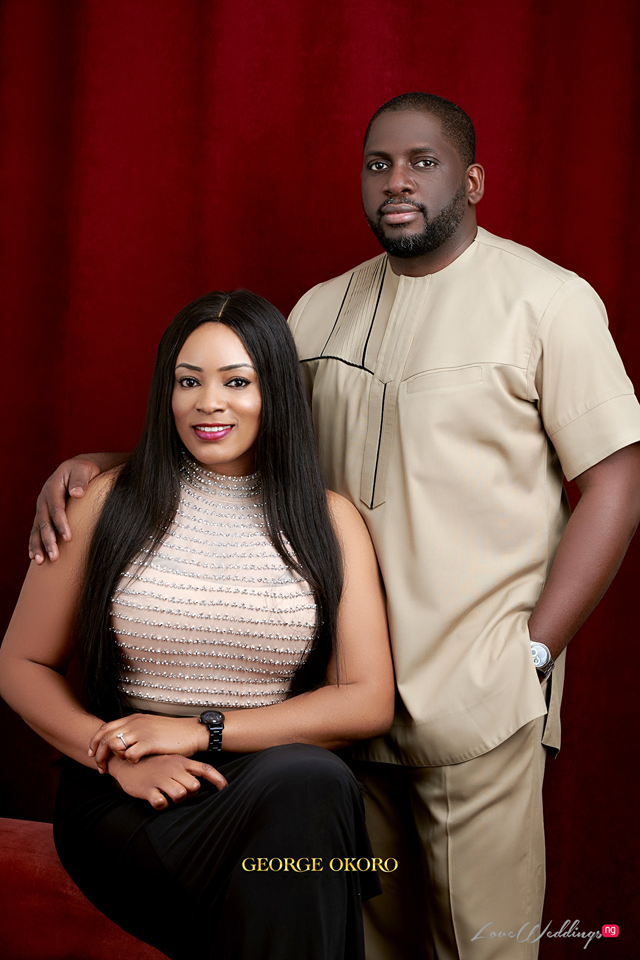 Dating
We lived in separate towns and each time we spent together was very memorable. I appreciated the fact that he always made out time out of his very busy schedule to visit me when he got off work. I always looked forward to spending time with him.

I remember sometime he planned to visit and I told him I would be on call at work. He said he was going to visit regardless. I didn't believe he was going to fly in all the way from Ghana just to chill with me at work, till he called and told me he was in Abuja. Honestly that melted my heart. He stayed out with me at the hospital and that has been my best call ever.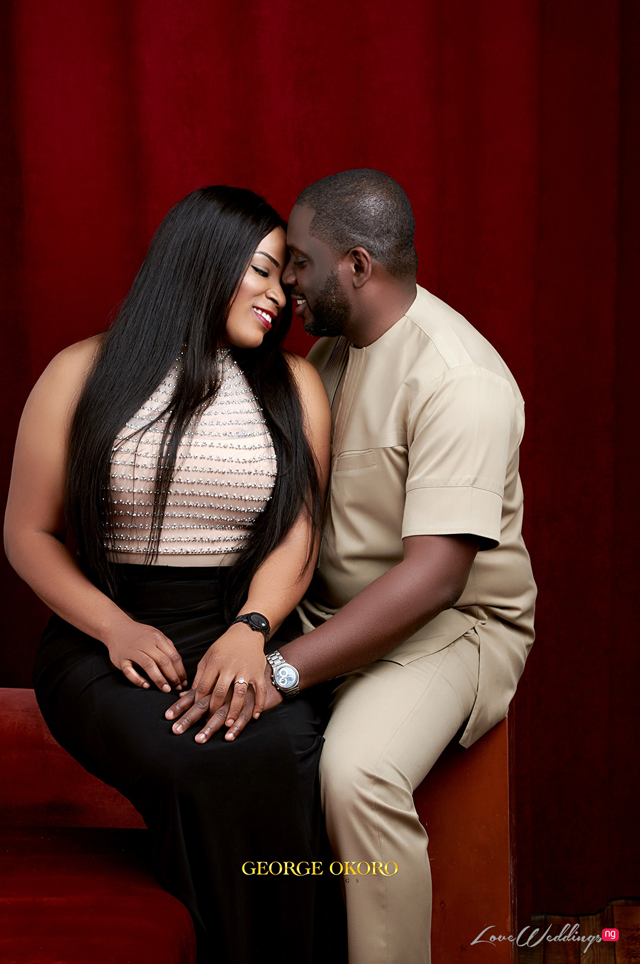 We had our fights, but we always found a way through it. I remember my leave in July last year. I told him I planned to spend it at my cousins' in the US. It was a hard decision knowing it would be a long time away from him. We decided to put my leave to good use, so we planned a vacation together.

I routed my flight to fly through Dubai, so we could chill there together, before heading to the US. He met up with me in Dubai and it was amazing. Being someone who loves travelling, I'd visited Dubai about 3 times, but I'd not had as much fun as we did during that trip. We went to places I never knew existed, did a lot of fun things together. I never wanted it to end, but time flies by when you're havinga good time.

Unfortunately, the trip ended and I had to continue my journey to the US and he went back to Nigeria. It was at the time we said our goodbyes at the airport I knew I was going to miss him very much. He promised me we would have many more of such vacations.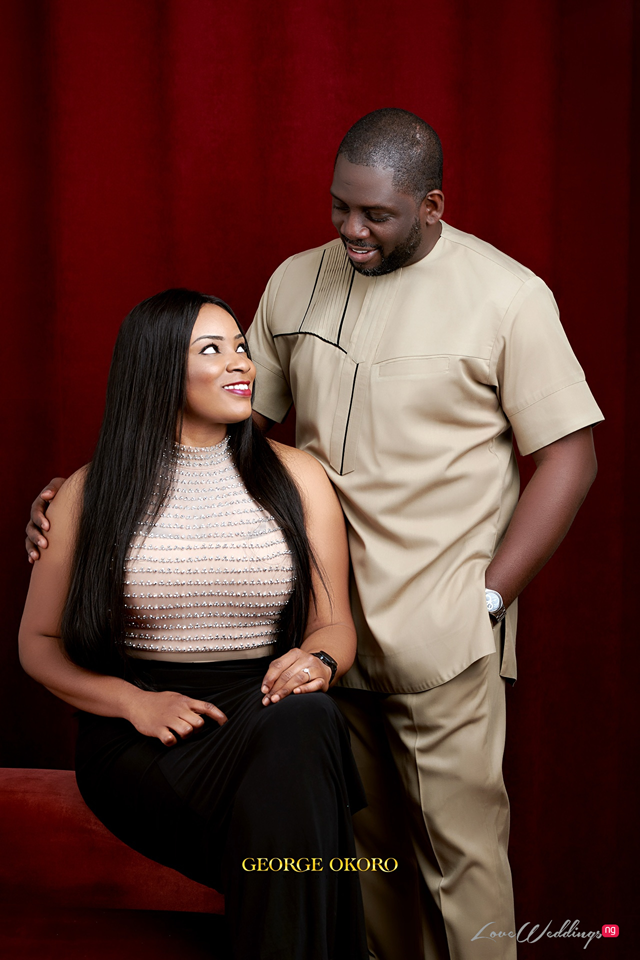 The Proposal
So it was his birthday that day and he had just come in from Italy the night before to spend his birthday with me. I just had to plan something. So a surprise dinner was the best thing I could do at that time. I called his sister to ask if she could make it, also placed a call across to his friend. I didn't know I was planning my own surprise proposal.

Dinner was really nice, then his cake was next, you guys know all that effizy setup now, with blinding fireworks and all. So we sang happy birthday and the cake was cut.

Shortly after that, another cake came through, with same blinding fireworks, I thought it was another birthday cake, perhaps from his sister, but to my greatest surprise, it had …."will you marry me" inscribed on it. Honestly, I couldn't read at that time, I froze, I was overwhelmed, I was startled. I stared at the cake for quite sometime, till the fireworks burned out. Of course I said yes, that's why we are here celebrating this day.

That was themost amazing moment of 2018. It was such a memorable day; coincidentally my sister from another mother was there to have dinner with her family. So she witnessed everything and I was glad she was there to share in my joy. Everything dawned on me when her pretty daughter said, aunty Ndolindo is getting married.
Vendors
Planner: Oraventss
Photography: George Okoro Weddings