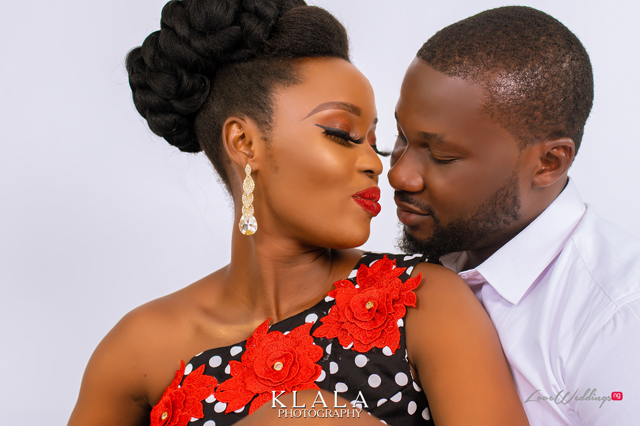 Remember #Adewunmi19! The baker and photographer who had their introduction recently. We caught up with their wedding photographer, Klala Photography who shared their love story and photos from their pre-wedding shoot with us. Read how Wunmi's search for a photographer to capture her lovely cake led her to her husband, Dewunmi.
Enjoy!
Love story
All I needed on that fateful day was a photographer to take photos of my work. I made this massive wedding cake for a client and my phone was faulty at the time so I searched around for hours looking for a photographer but I couldn't find any.

Interestingly, Klala Photography studio is located in the same plaza as my catering school (@Mix n Bake) but I avoided the studio because I felt the brand was a big one and I might not be able to afford their fees. I also wondered if such a huge brand would agree to follow me to my own cake studio?

After hours of searching and struggling in my spirit because my friend already told me that Klala's work is good but she added "shey you go fit pay their money?". She advised me to "just snap one shot incase you no fit pay"…

I eventually took the bold step and walked into Klala's Studio. I requested to see the manager and Dewumi was called out by one of the staff. For some seconds, he just stood still staring at me. The intense look made me uncomfortable because I was looking stressed out so I told him I wanted the "BellaNaija" kind of picture. Very catchy and clean. That was how uncle gave me BellaNaija price. You can imagine my reaction!

However, I settled on two shots of my cake but the photographer that was assigned to me took about 50 shots and I fell in love with all of them. I printed the copies and jokingly told Dewumi to save all the soft copies on his system insisting I'll come back for my pictures when I am ready. We exchanged numbers and about a month later, I saw this strange number chatting me up.

Long story short, Dewumi invited me to Klala's end of the year party at the beach and while everyone was dancing and catching fun, one of Klala's students, Kemi came to meet me and said "Wunmi, you stand there, another girl dey dance with your man", I told her we were not dating. She just laughed and said "stand there and be watching now ?."

The babe was really rocking Dewunmi! That was how I went to take Dewumi off the dance floor and we started gisting in a corner. From that moment, we just clicked we became friends ?? and it's been an interesting journey since.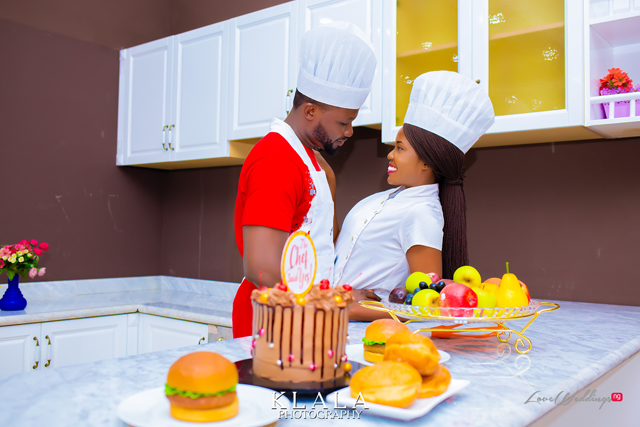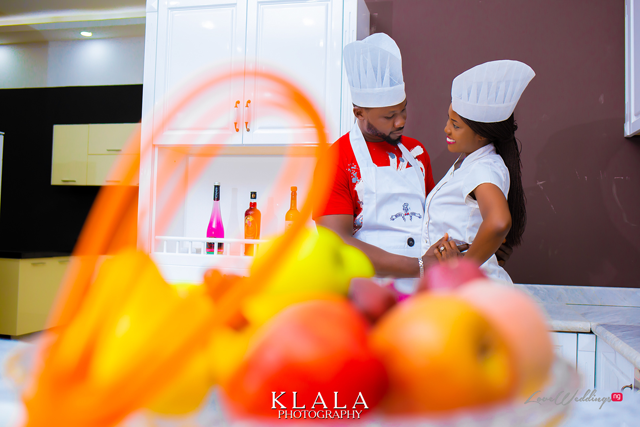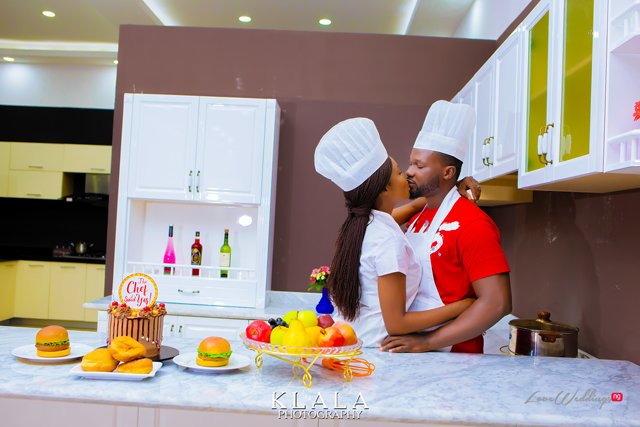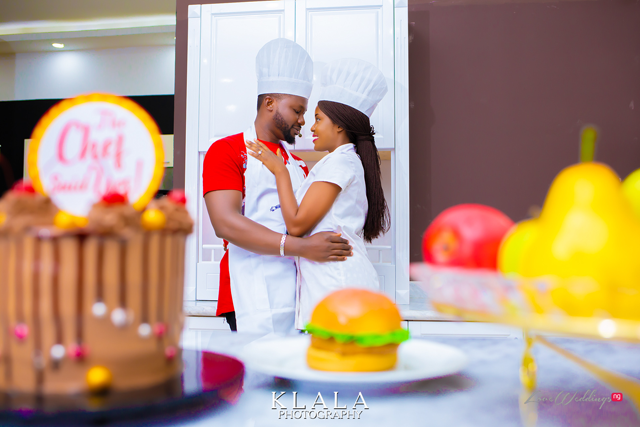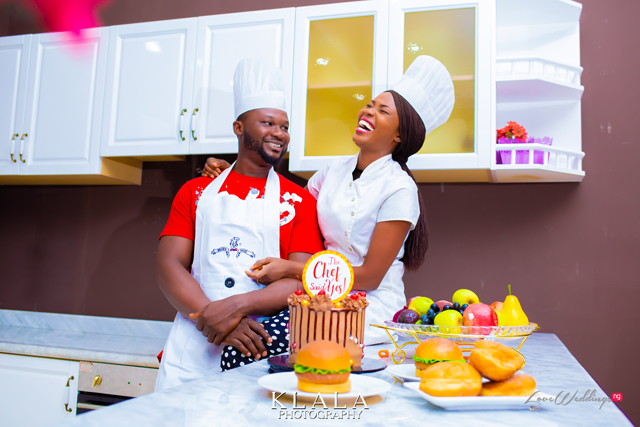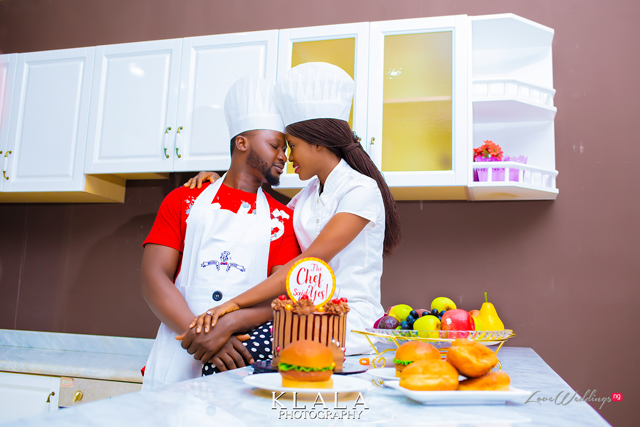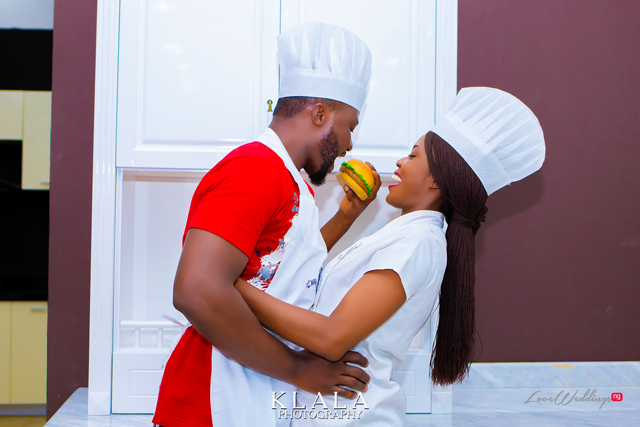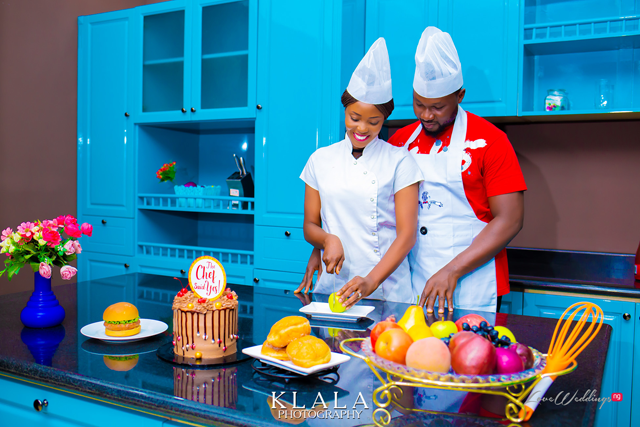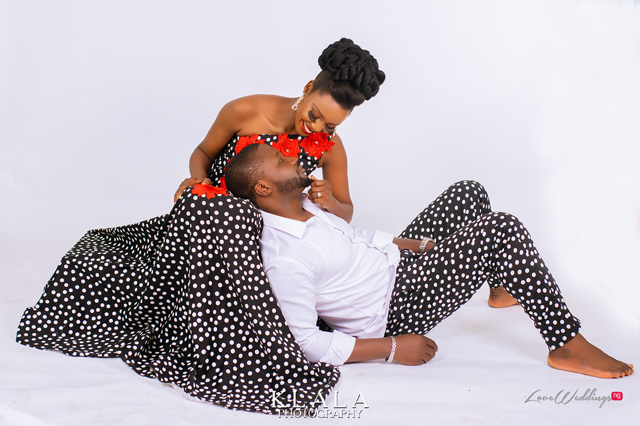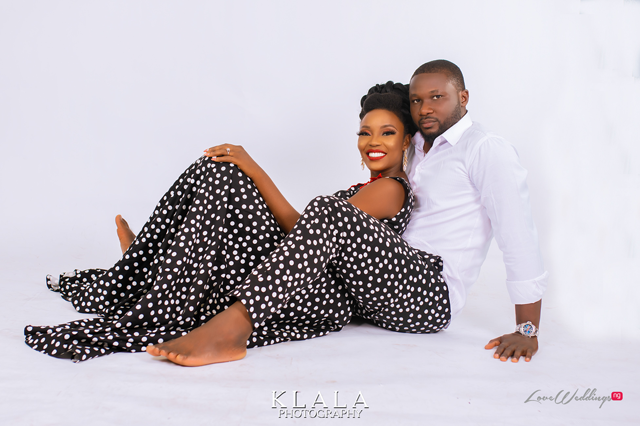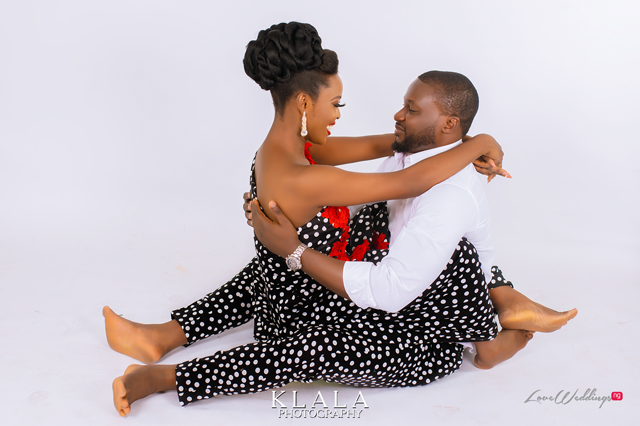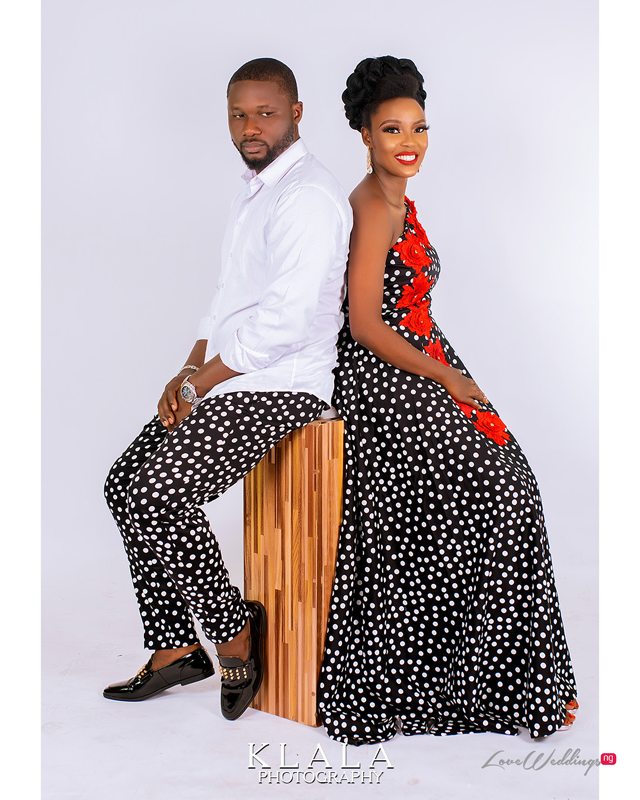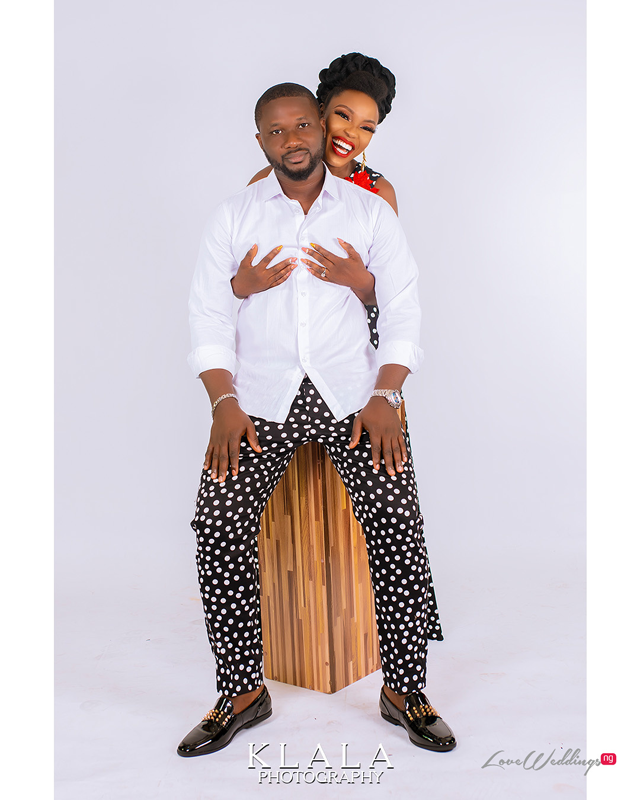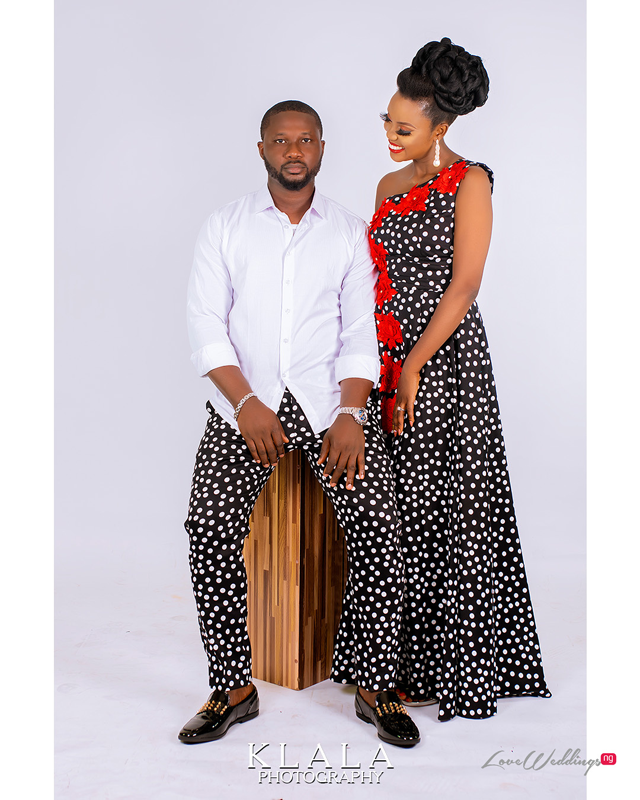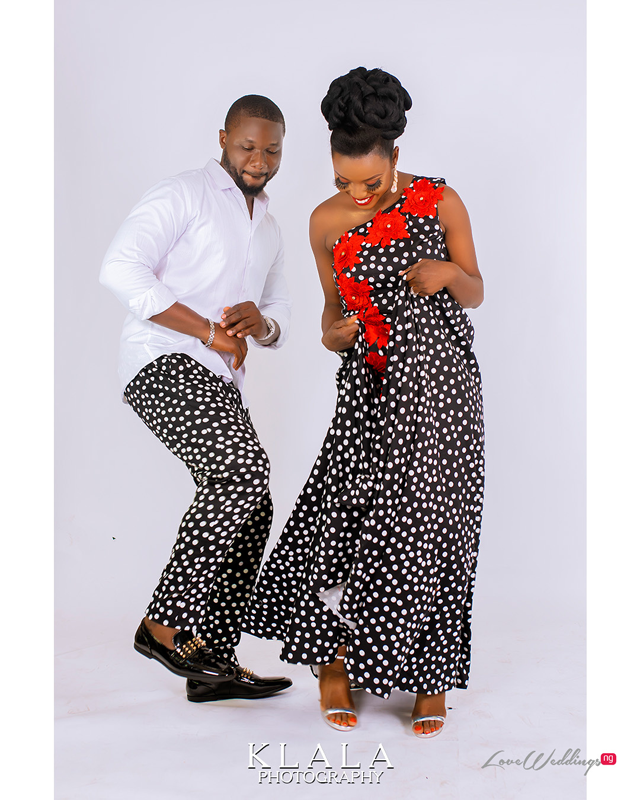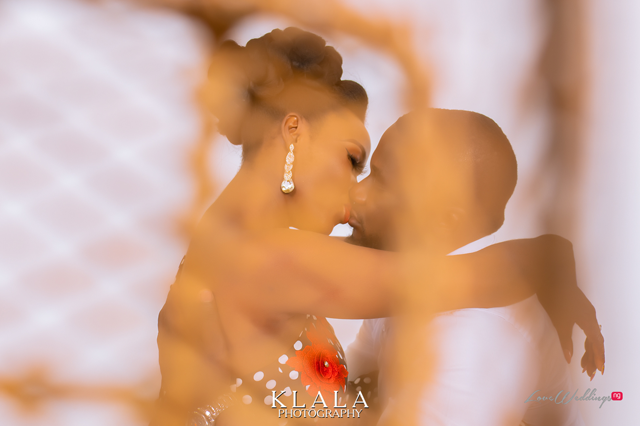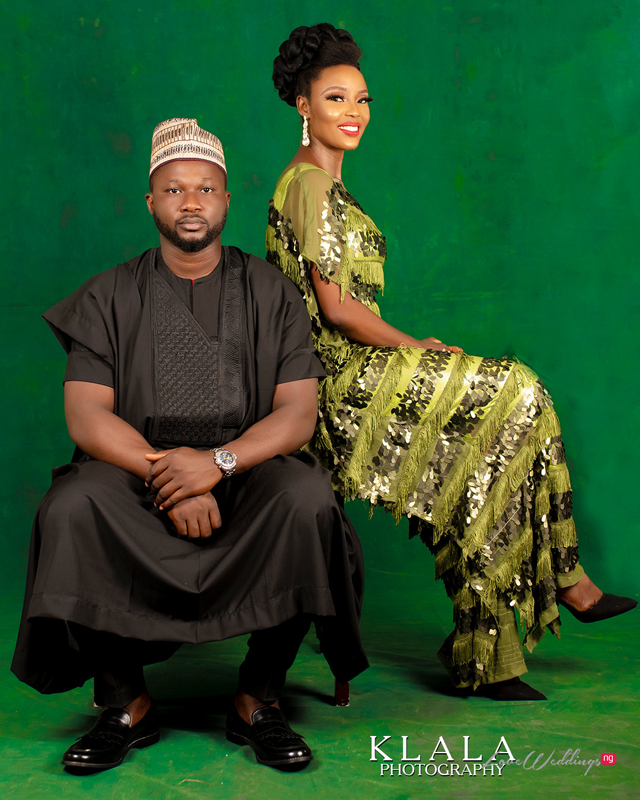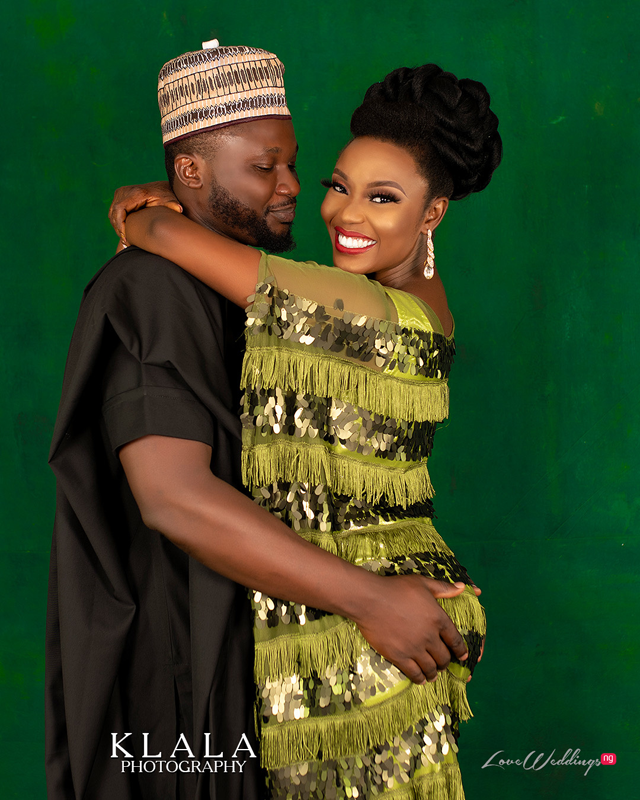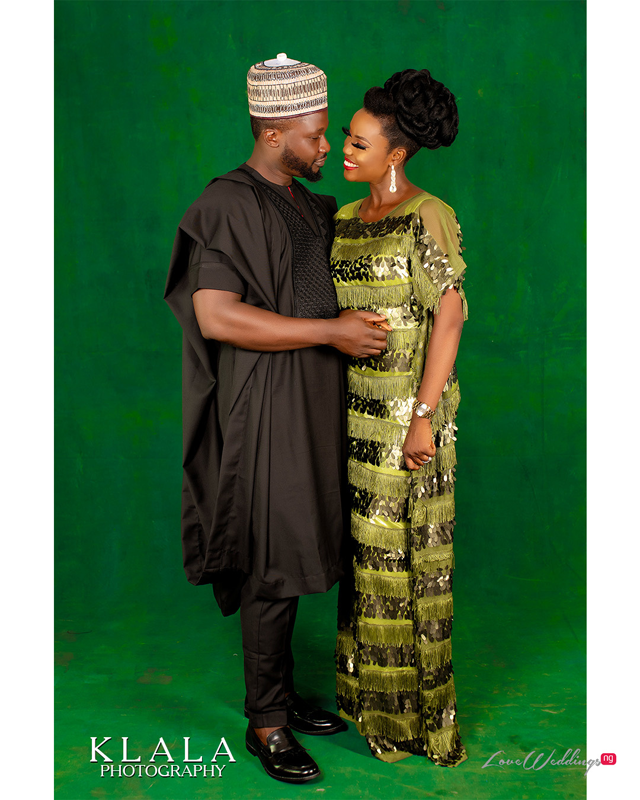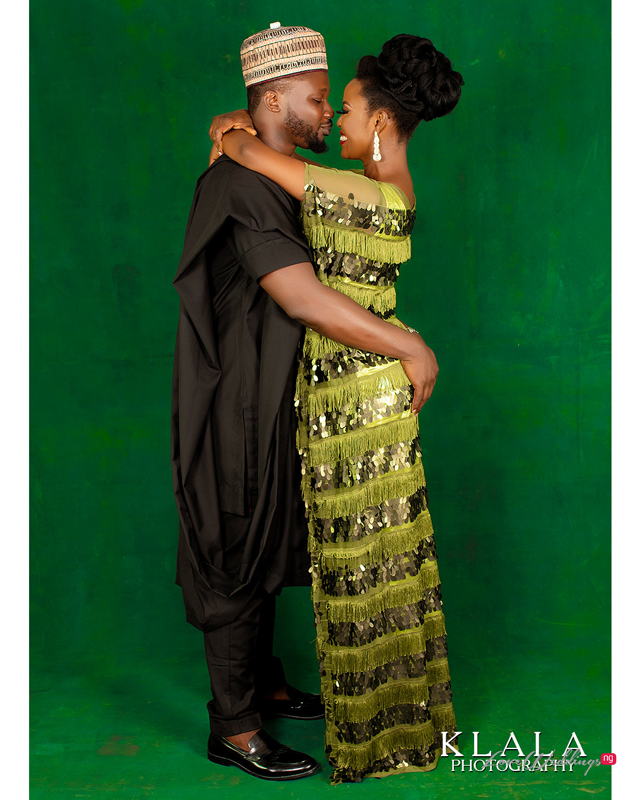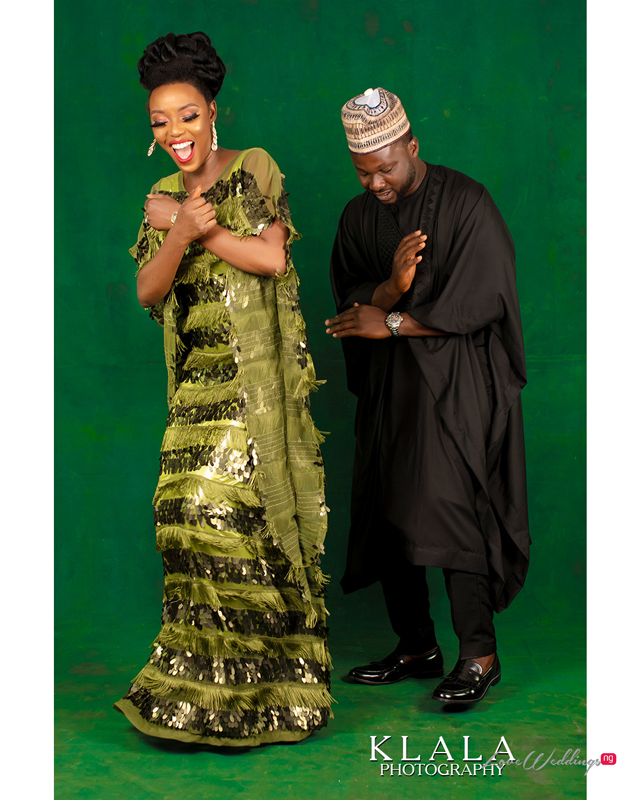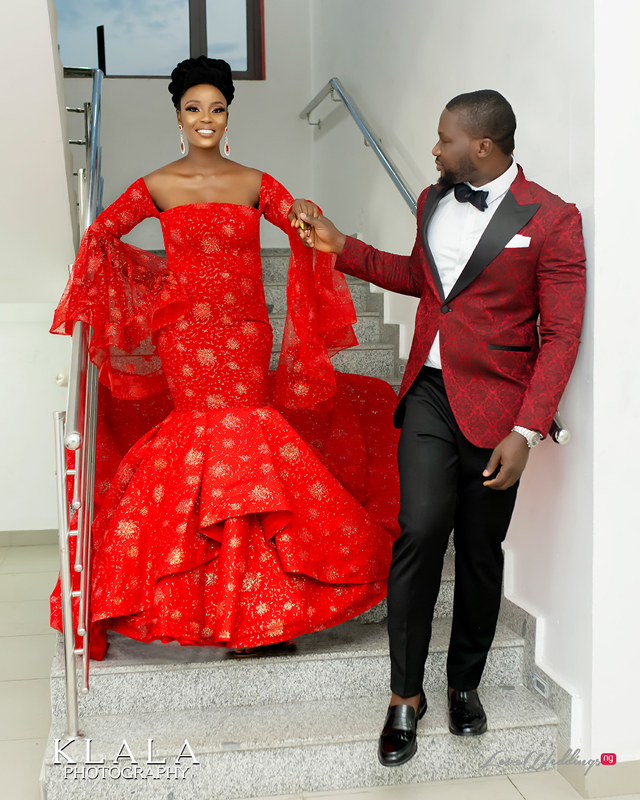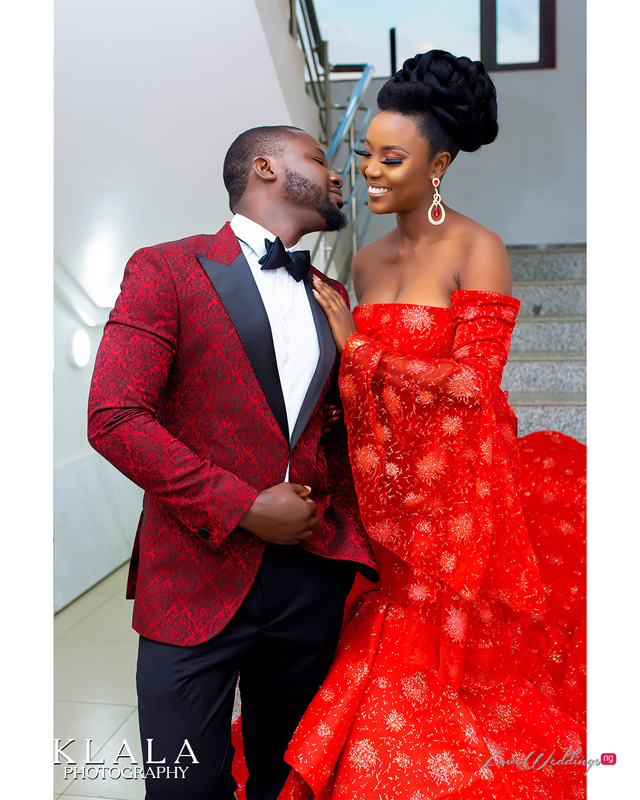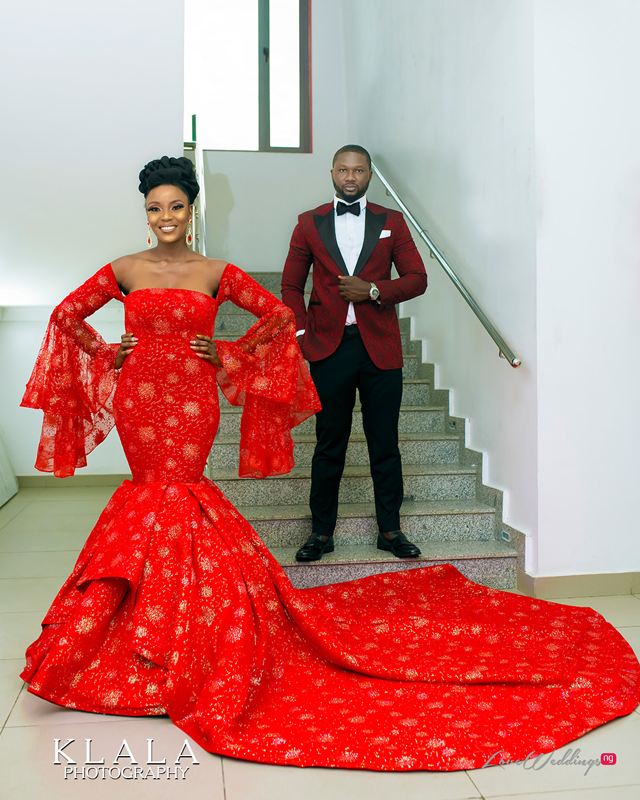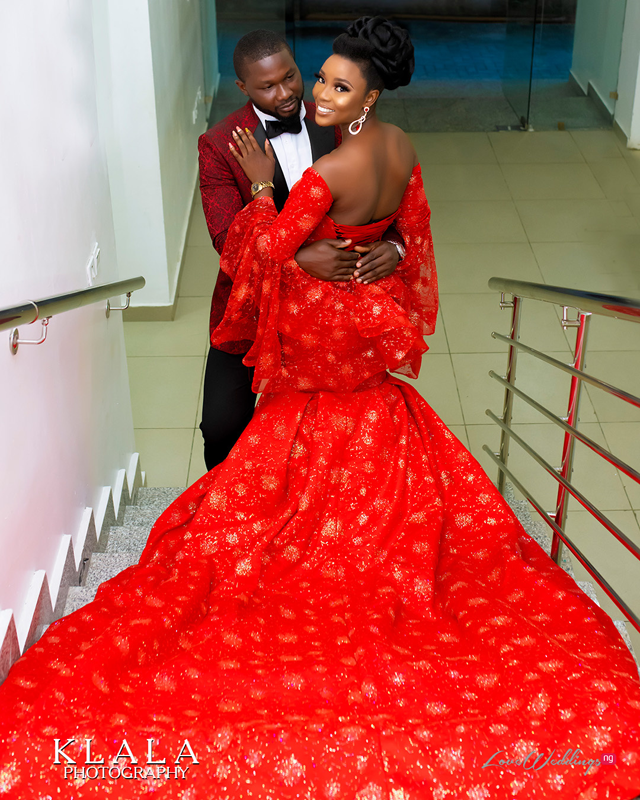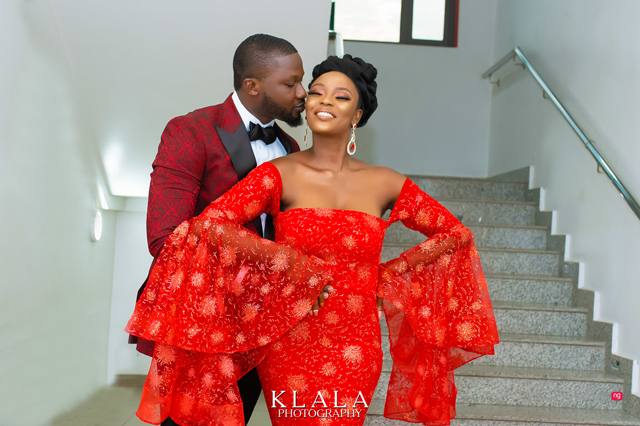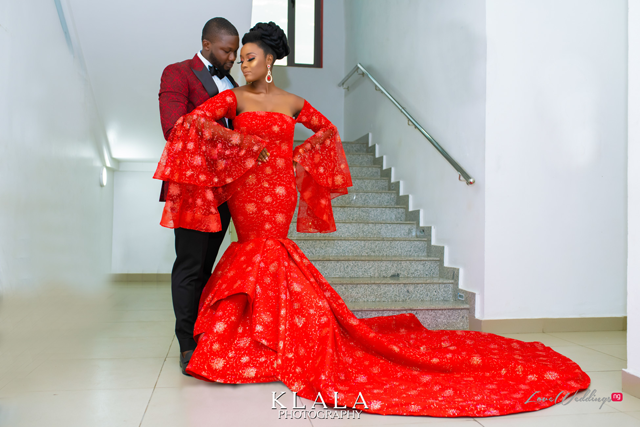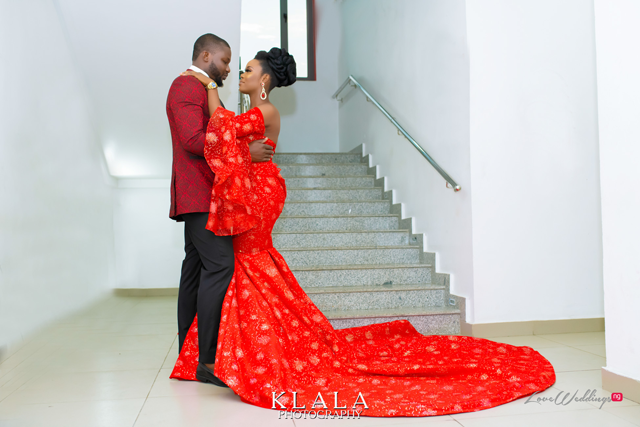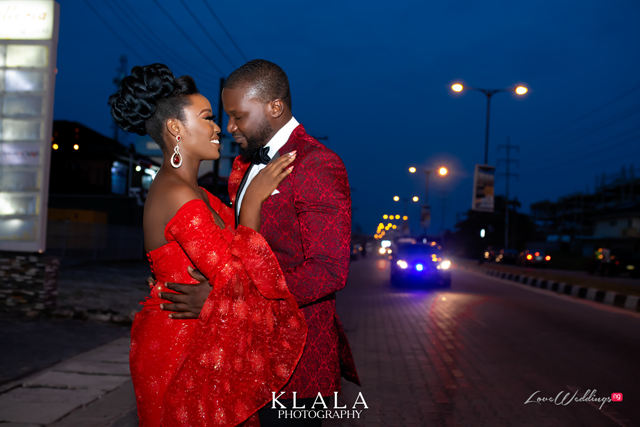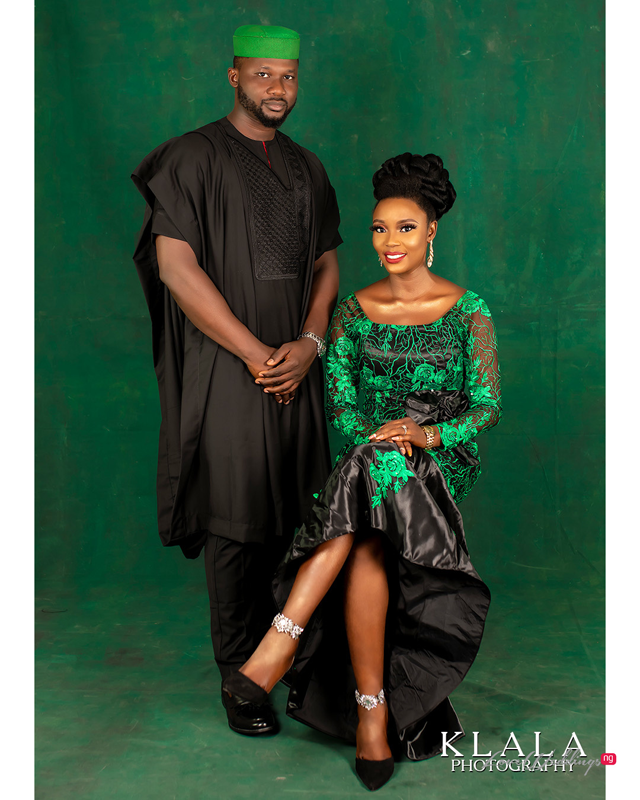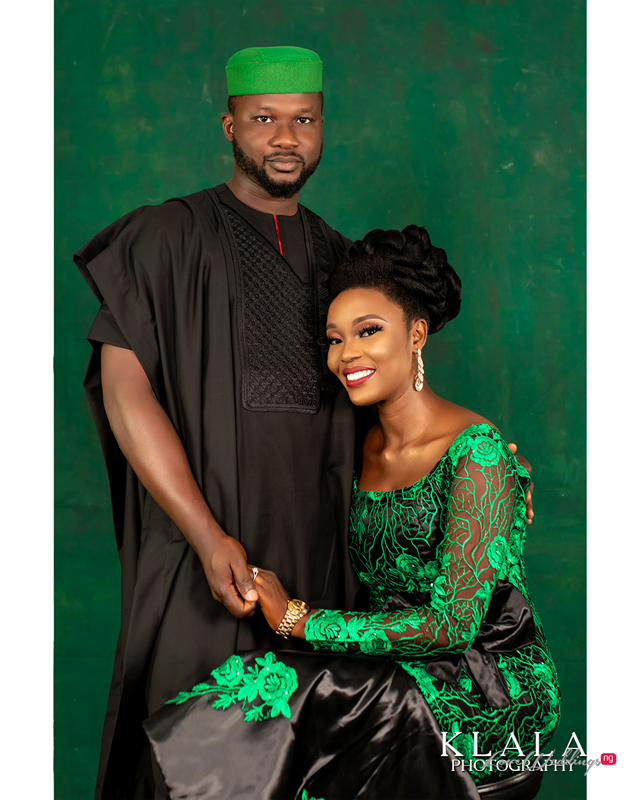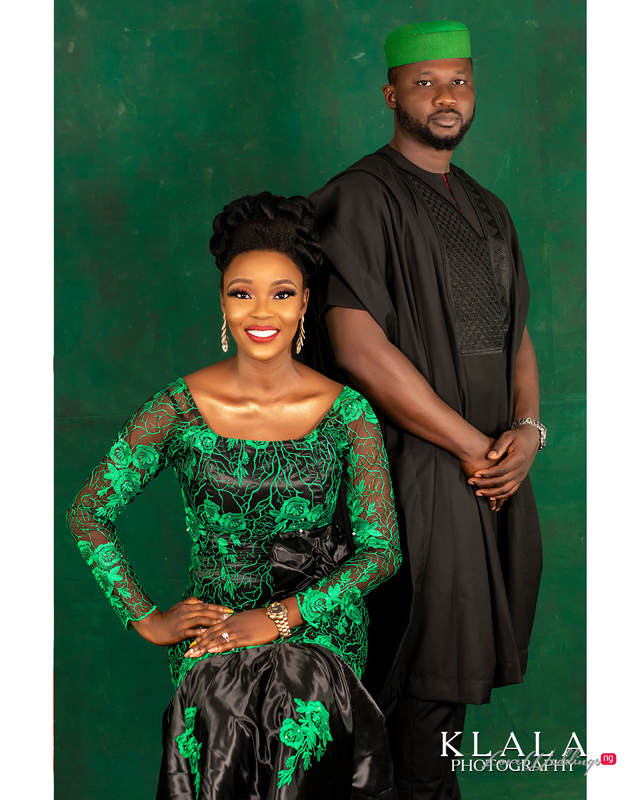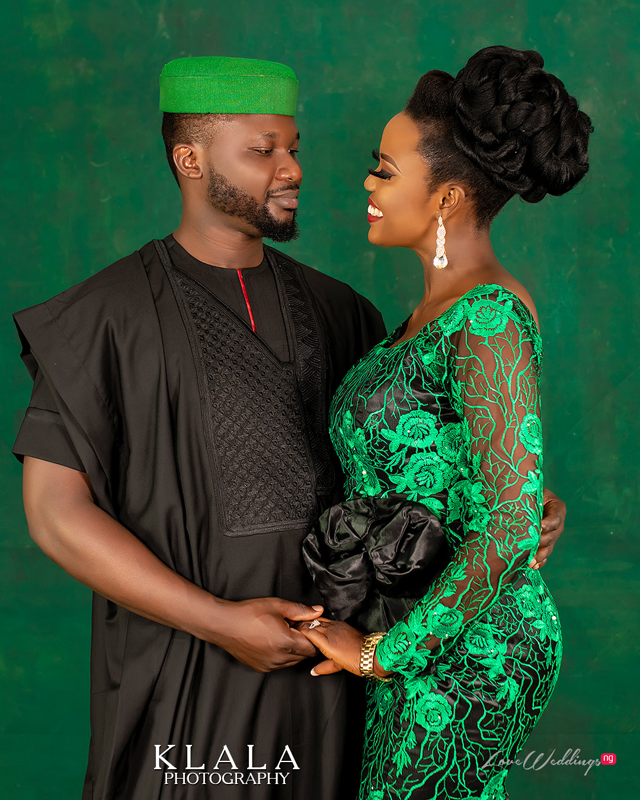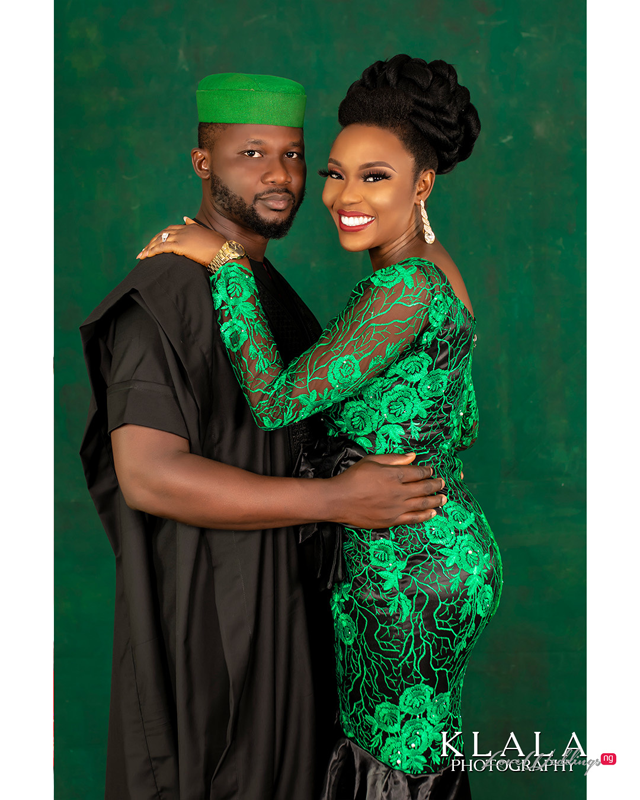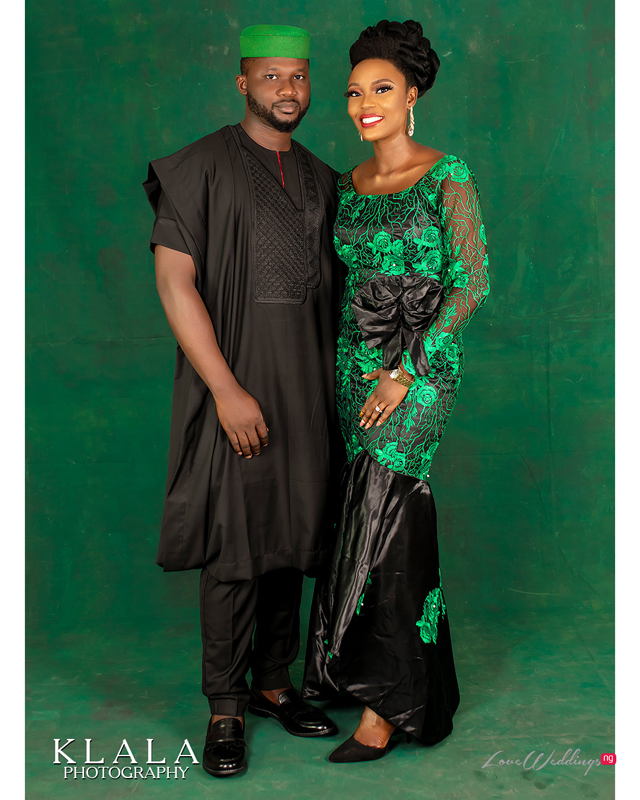 Vendors
Photography: Klala Photography
Green dress: Apex Fabrics
Red dress: Rikaoto by Me
Makeup: BJay Blaq
Tailoring: Dupe Festus
Groom's outfit & shoes: Joe Ade
Suit: Kimono Collection
Styling: Tasoebi Affairs
Kitchen location: Life Mate
Location source: Zitalo Kitchen Apps