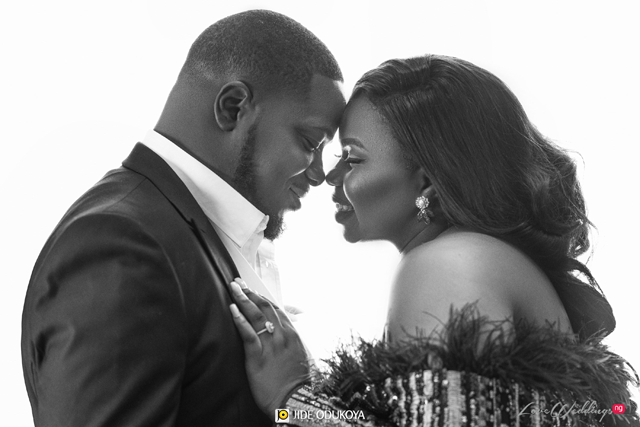 Nigerian couple, Modupe and Babatunde experienced love at first sight. The couple will be getting married soon in an event planned by 2706 Events. Read their love story and view pictures from their pre-wedding shoot with Jide Odukoya Photography Studios (JOP Studios). 
Enjoy!
"We've all heard of the phrase 'love at first sight' but what does it really mean to the people who've experienced it? And how does it feel? There are many who claim that love at first sight doesn't exist but what do those who claim that it does have to say about it?

It really was love at first sight, it was more for him cause he was too sure that I was the one, in as much as that period was my down time, we felt this energy and connection that was nothing like anything we felt with other people we had met before. The connection we have is indescribable.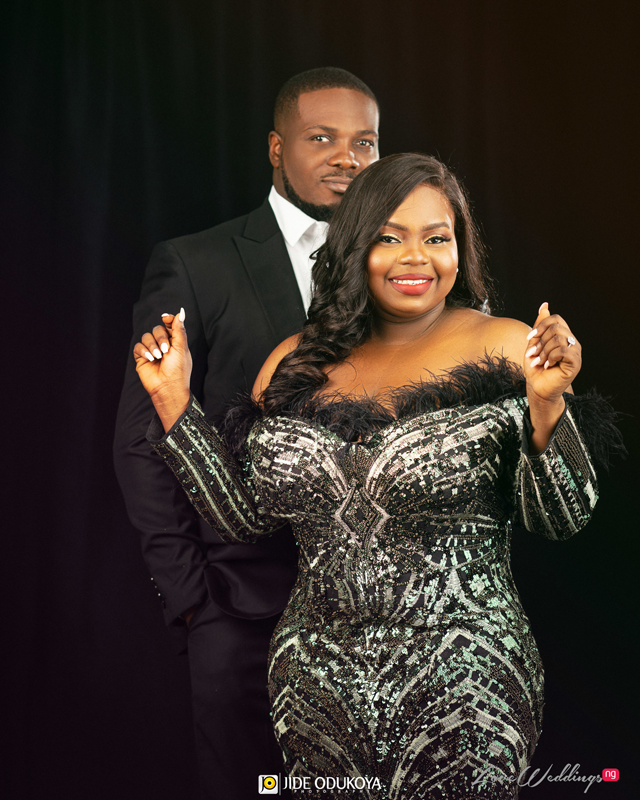 We met sometime in December, December 17th to be precise and on that very weird and special day, it was my best friend's birthday and she invited me for her birthday dinner. I wasn't sure if I was going to make it down to her dinner but for some other reasons I had to go because I had to give her the cake I made for her and planned to spend 5/10 mins there.

I ended up spending more time than I planned and while we were all having fun, a guy (who happened to be his friend) walked up to us asking us to join them but I wasn't feeling the idea so I stayed back with my best friend's sister while the rest of the girls left. His friend came back again to ask why I didn't come along with my friends to their table and I just gave a random reason but he later convinced me to join them and so I did. We all got talking and at some point, I was just quiet and he walked up to me and said "do you know that you're my wife" and I just laughed so hard and took it as a joke.

Anyway, we got talking about life and business and I told him about my catering business too and he followed my business page instantly. We found out we had this chemistry and connection that felt so real. When we realized we had some things in common, he kept telling me "you're my wife" and told everyone right there but none of us took him seriously. We all laughed it off and didn't take him serious…

For a while, it seemed as if every other person around us had disappeared and only us existed. I was about to request for an Uber home when I realized my phone was dead and then he requested one for me and waited till the driver came to pick me up and I went home.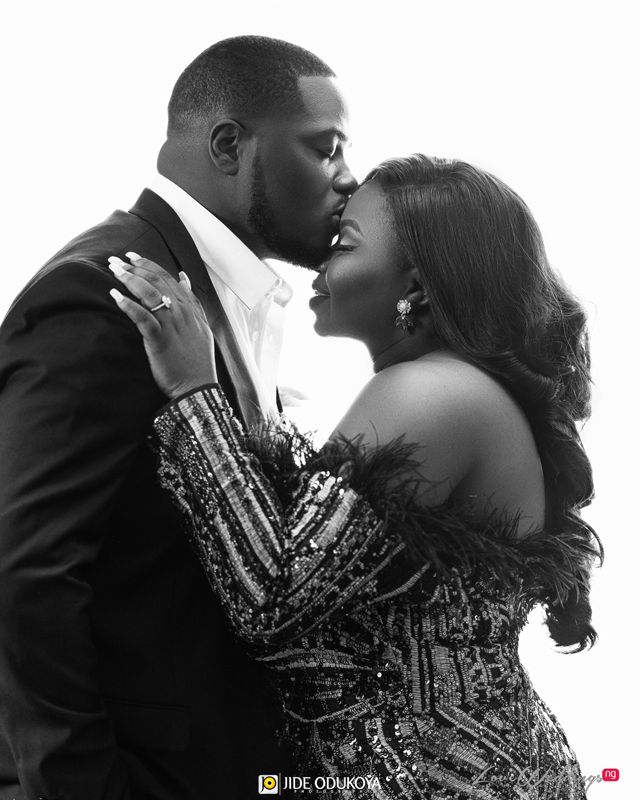 The following day, he sent me a message on my business page and I didn't reply so he called my business line and I picked and he was like "when did you get home yesterday" and I asked who it was.  He introduced himself and we got talking and he said he wanted to order a cake for his niece and he sent the money and I delivered the cake. He kept calling and messaging me, he tried to see me a lot of times. He asked me to come over too but to no avail… until he came around one night and we had a very short conversation in his car. That was how we kept hanging out and he kept proving how he will love to spend the rest of his life with me.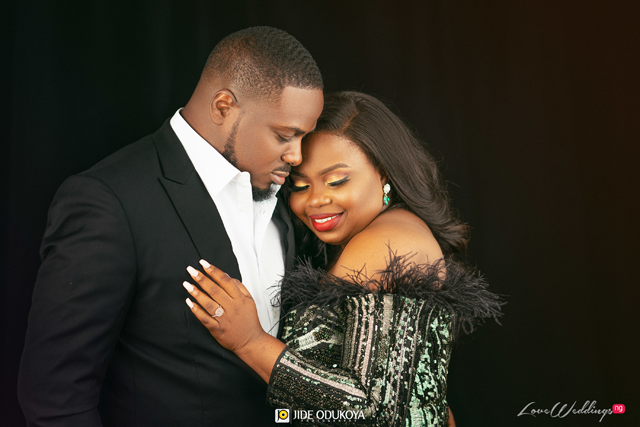 I bless the day we met. Funny enough, I never believed in love at first sight until this happened because the spark between us was just so magical. We kept finding out that we had so much in common that we felt like we have known each other for so long. The passion and intensity grew and grew, conversations never seemed to be a problem and the connection was as deep as we both had been searching for; we couldn't get enough of each other.

The whole thing about 'love at first sight' seemed kinda weird to me but now we are so grateful to God for making us find each other and making us realize that he's involved in our union.
Vendors
Planner: 2706 Events
Photography: Jide Odukoya Photography Studios (JOP Studios)
Bridal Stylist: The Wardrobe Manager