Nigerian bride, Sandra Ikeji breaks records with 200 bridesmaids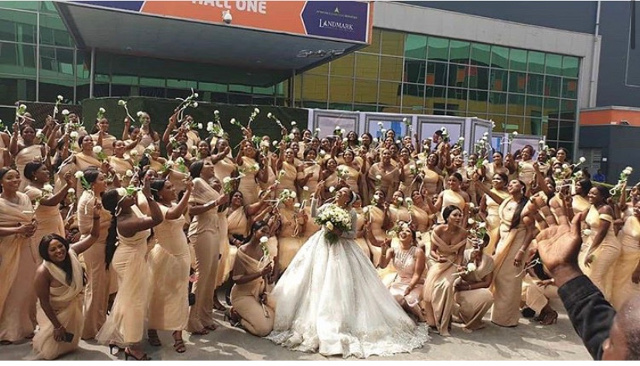 Event planner, Sandra Ikeji broke the internet earlier today with a picture of her and 200 bridesmaids in front of Landmark Event Centre. The bride, who is also popular blogger, Linda Ikeji's sister, shared that she had always wanted to have a huge bridal party.
Our findings revealed that the current Guinness World of Record for the 'most bridesmaids to one bride' is 168 currently held by US citizen, Tina Ackles. Tina's wedding took place on the 18th of April 2015 at the Safety Harbor Resort and Spa in Floriday, USA.