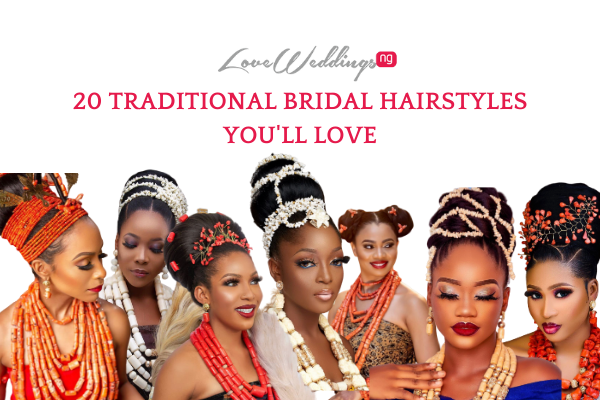 There are bridal hairstyles and there are African bridal hairstyles. If you searching for a bridal hairstyle for your African traditional wedding, we are sure this post will inspire you. From bridal hair styled with coral and ivory beads, here are 20 African hair styles you'll love. Enjoy!
1. Tobbies Touch called this the Iconic Barbie tradlook
2. Hair Flair Chan brought this one for the Igbo traditional brides
3. Another one for Igbo brides
4. This look by Jovoria Beauty Salon will work even for a white wedding
5. Sunny Beauty Solution is giving us high bun goals and we love it.
6. Hair by Gucchie
7. Olu David
8. Hair artistry by Lola
9. Mena Petite
10. Tobbies Touch
11. Coral goodness
12. Sleek back by Tobbies Touch
13. Ddys Bridal Makeover
14. We love the ivory beads
15. Tobbies Touch
16. Tobbies Touch
17. Adurables Touch
18. Hair by Gucchie
19. Hair by Gucchie
20. DBeauty World
21. Hair by Kingz
Leave a comment with your favourite bridal hairstyle below!