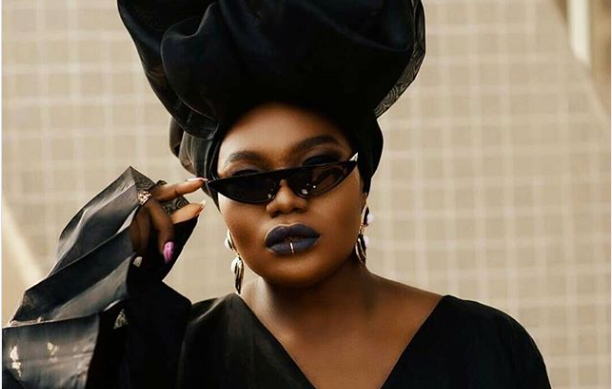 Last week, we celebrated Noble & Chioma Igwe's 4th wedding anniversary, witnessed a triple wedding, the #VogueChallenge – the bridal edition, the 53rd Loving Day, and more. On a sad note, we also heard the news of the passing of Ibidun Ighodalo. Here's all the wedding news you may have missed last week.
RIP Ibidun Ighodalo! We still can't believe we're typing this but the world said goodbye to the beautiful Ibidun Ituah-Ighodalo on Sunday, the 14th of June 2020. Her family confirmed the news with a statement signed by Asue Ighodalo, which read; "The Ighodalo and Olaleye Ajayi families are deeply saddened to announce the sudden loss of our beloved wife and daughter Mrs. Ibidunni Ituah-Ighodalo who passed away in the early hours of today. As you will understand, this is a difficult time for our families and we will appreciate some privacy during this time. All information of burial proceedings will be provided in due course." . Ibidun was the founder of Elizabeth R Events, a public relations and events management company.
#VogueChallenge. Entries for the epic #VogueChallenge rolled in last week all over social media. The trend kicked off after Salma Noor, inspired to design a more inclusive version of the future, shared a black and white photo of herself by Angélique Calvin with the Vogue logo and a headline reading, "being Black is not a crime." Salma shared;
"I am a Black, young Muslim woman who wanted to create something new while speaking on something that is very important. I chose Vogue because it's the standard one strives to reach, and it is one of my favorite magazines."
We couldn't help but notice a few bridal and wedding-related covers featuring creations by some of our favourites such as illustrator – Lean Kid, stylist – Madame Modish and more.
The 53rd Loving Day! Couples in the US celebrated the 53rd Loving Day on the 12th of June. Loving Day is an annual celebration held on the anniversary of the 1967 United States' Supreme Court's decision Loving v. Virginia, which struck down all anti-miscegenation laws in sixteen US states. In the US, anti-miscegenation laws banned interracial marriage mainly between non-whites and whites.
To mark this year's anniversary, interracial couples took to Instagram with messages remembering this moment 53 years ago. Alexis Ohanian shared a picture from his wedding to Serena Williams with a caption, which read;
Today is #LovingDay, the anniversary of Loving v. Virginia. Without that Supreme Court decision, which was only 53 (!!) years ago, our marriage would've been illegal in Louisiana (we got married in the great city of New Orleans)

Think about that: 53 years ago it was ILLEGAL for a white person to marry a black person in 16 states in the United States. Let the sink in. Even the framing of "Anti-miscegenation" is so messed up–it normalizes hate–and to think people at our wedding actually were alive when that ceremony would've been banned.
Nigerian fashion influencer, Noble Igwe, and his wife, Chioma Otisi–Igwe celebrated their 4th wedding anniversary this week. Noble Igwe shared pictures from their wedding with the caption; "#CHOBS16 Years Later, 2 Kids & a pandemic. Still going strong. Happy Anniversary to us".
Aproko Doctor weds! Nonso Egemba popularly known as 'Aproko Doctor' shared news of his wedding on Twitter. The doctor, who got married to his heartthrob – Chiamaka Fidelis, shared photos from their wedding with the caption; "I [got] married to a Queen today."
Triple wedding! Facebook user, Diva Anita Brown shared wedding photos of a set of triplets who got married on the same day in Enugu, Nigeria. She shared the caption; "Chinedu Weds Dumalu, Chukwuebuka Weds Okwuoma, and Kenechukwu Weds Chinwe. As we celebrate this set of Triplets may it bring the same blessings to us all. Congratulations and may your Union remain blissful forever."
The perfect lockdown proposal! Chidinma Obialor, the creative director of Dee 'n' Dee Luxury got engaged and she shared her proposal story on Instagram. Check on it!
Comedian, MC Tagwaye weds! Nigerian comedian, Obinna Simon (popularly known as MC Tagwaye) got married to Hauwa Uwais. The comedian, who is popular for mimicking President Muhammadu Buhari, shared photos from their #MCTagwayekulu2020 wedding on Instagram. See more photos here
Would you sign a petition to allow couples to host small ceremonies? In London, Damilola Olaolorun started a petition asking Prime Minister, Boris Johnson to facilitate small legal wedding ceremonies with few witnesses as promised. The petition comparing Italy and Northern Ireland's lockdown ease states; "Once Italy eased its lockdown, it started allowing small ceremonies. Even Northern Ireland is now allowing ceremonies of up to 10 people. Why is it in England we can go to car showrooms and non-essential shops like Primark from Monday but we still cannot get legally married even if it's with just 2 witnesses."