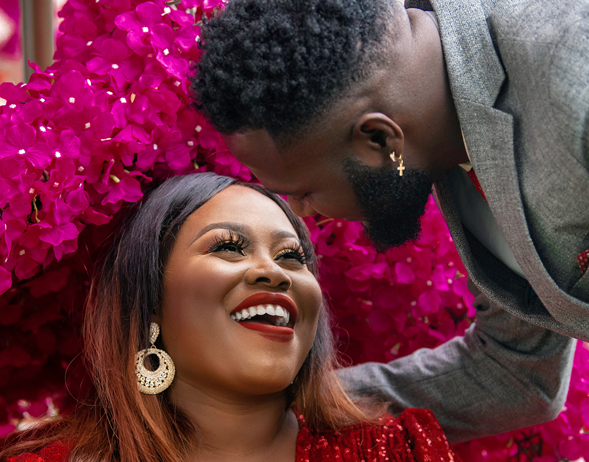 Odunayo and Bankole are getting married! Their love story shows the power of faith and fate. The couple shared their #FaithandFate2020 story with us and pictures from their prewedding shoot with Klala Photography.
Enjoy!
Our story
Love is terrific, beautiful, and magical but not everyone has a happy ending. We are one of the uncommon products of the coincidence of the positive energy of nature___ You are the fate I got by faith.

The great ocean you see started with a drop of water… It all began when I was a 400 level student at AAUA. I went to "Abe igi aanu" , (under the tree of Mercy) to drink some shots of "Jedi" and catch fun with my friends afterwards… What could youthful guys with exploring souls do?

However, little did I know that nature was about to gift me with a lifetime treasure, a love forever evergreen. Until I set my eyes on the heart-melting cupcake of whom I am writing today. Her backside attracted me most though (who doesn't like better things?), And I asked for her number due to the influence of "Jedi" because in a normal sense I wouldn't just ask for the number of a girl walking by.

Unfortunately for me, I made a mistake in saving her number and was unable to reach her for weeks. The beauty of coincidence brought us together again when we were to embark on a field trip at school. I confessed my feelings to her but wasn't given much attention due to the fact that we were both originally in relationship with different partners.
Even considering this, my faith would not let go.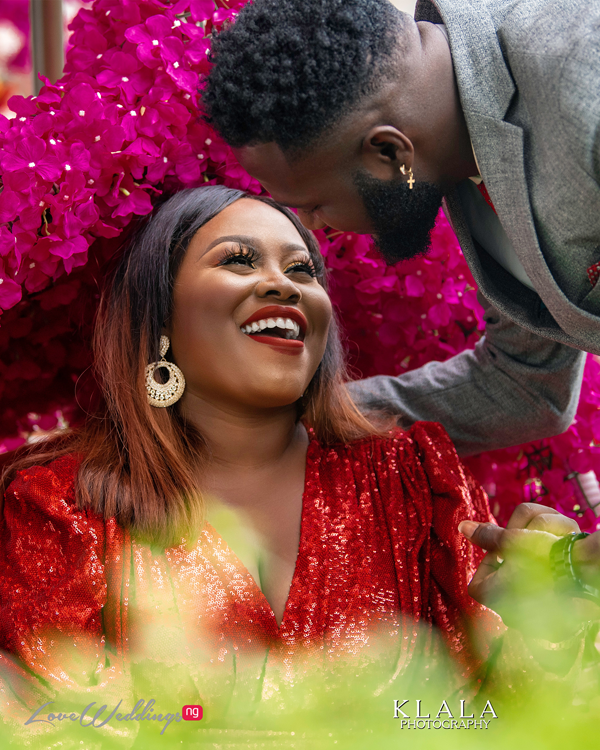 Later on, we broke up with our previous partners and got really close. Our closeness metamorphosized into a beautiful relationship.

However, in life, there are roller coasters and the same applies to relationships. We broke up once but later reunited after a few months and since 2014 to date, we've been proudly and happily glued. Hopefully, we're getting married soon.

Not all fairy tales end on a happy note but ours is worthwhile.

And nothing happens without a purpose.
We might not be God but we can rewrite the stars.
Who knew that shots of "Jedi" would fetch me long lasting happiness?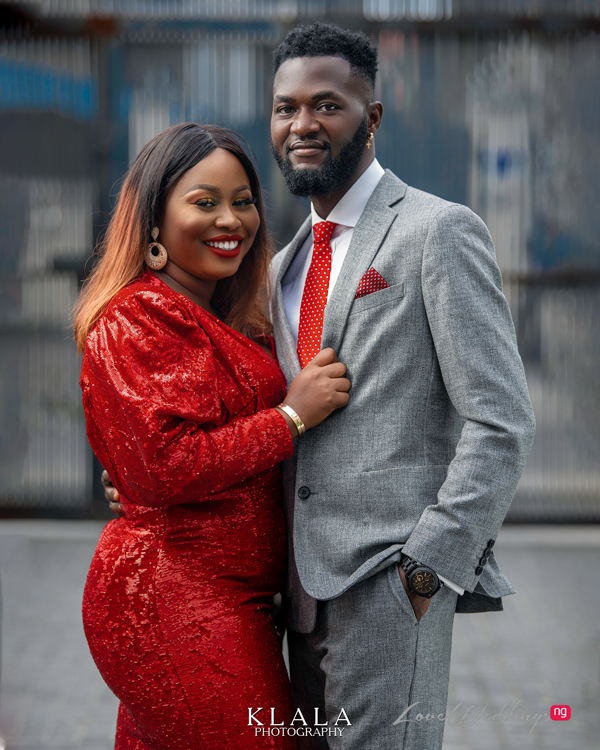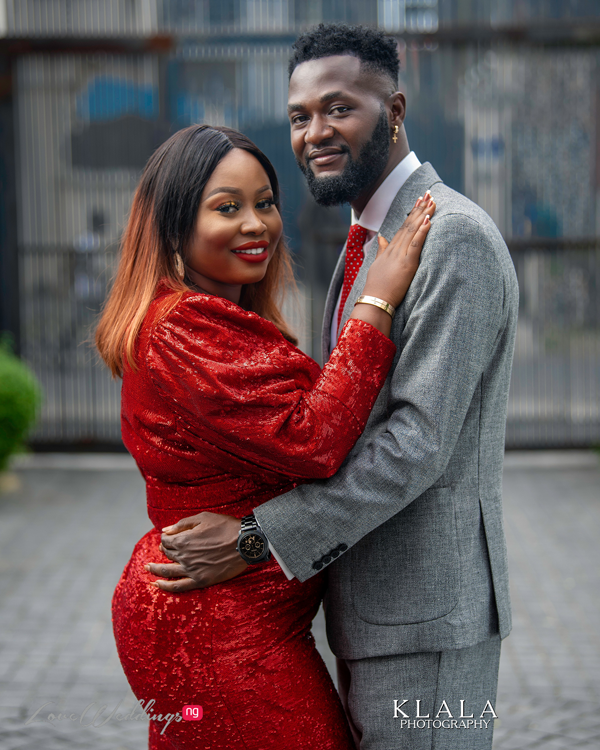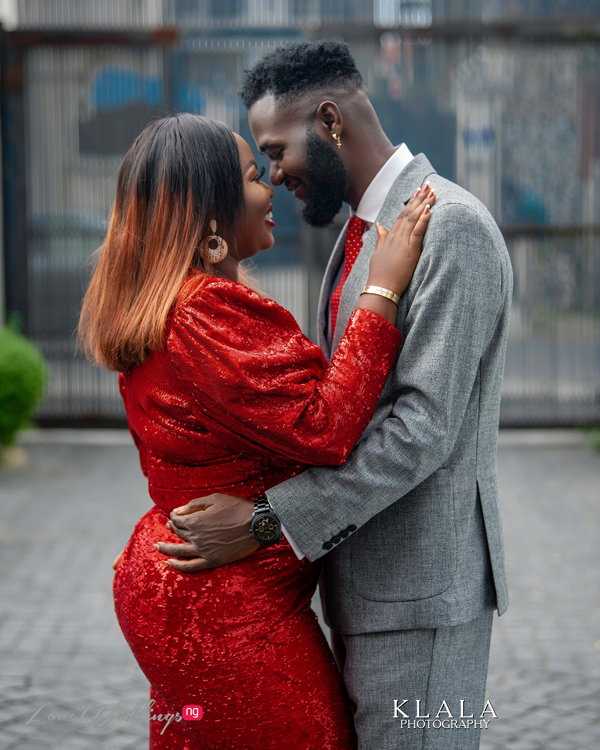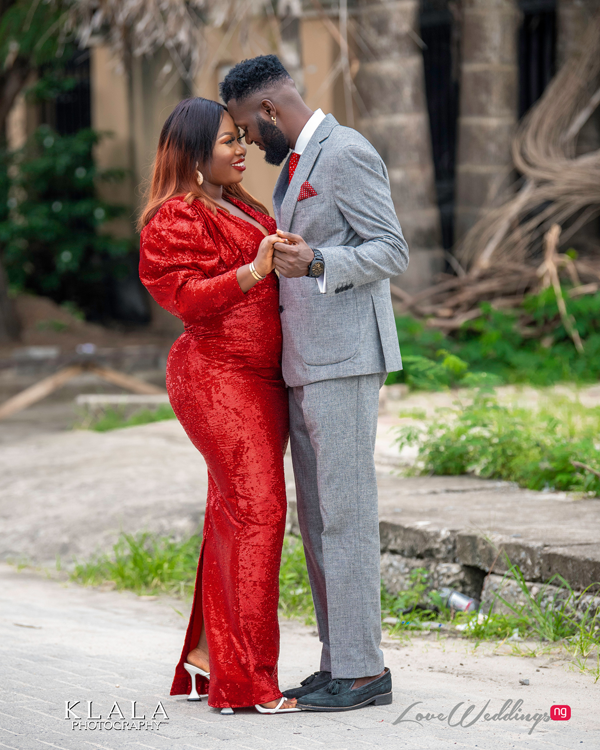 Vendors
Bride: @Eniolajustina
Groom: @bankybreeze01
Photography: @klalaphotography
Videography: @klalafilms
Bride's dress: @menaallure
Jewelry: @Marling jewel
Makeup: @banksbmpro
Suit: @manuels.co