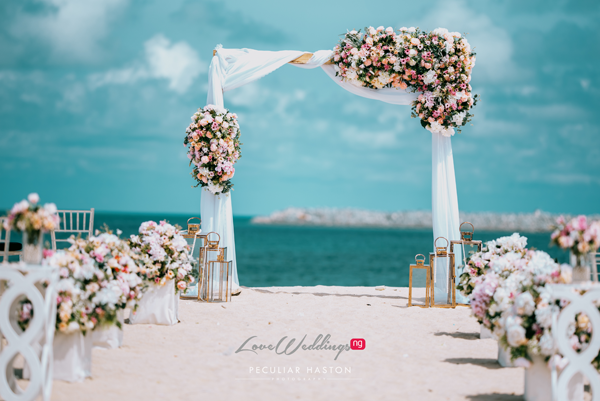 The prospect of a small, intimate wedding might seem disappointing to some especially if you already had a bigger wedding planned before the pandemic. Wedding planners, 0208 Exquisite Events put together an intimate wedding shoot at Lekki Leisure to inspire brides. The shoot showcases the beauty of intimate events and features a number of wedding vendors who came together to show you how to have a dream intimate wedding while taking into consideration safety measures.
From hand washing stations, masks, face shields to social distanced seating arrangements, this shoot complies with a lot of the guidelines provided by governments and agencies. Read the excerpt from the press release;
Overwhelmed by the thought of gathering 200 or more of your "nearest and dearest" together for your wedding day? Especially in this Pandemic Era? Cancellation or postponement may have crossed your mind, but that's not the only way to avoid the crowd. Instead, have all the fixings of a wedding, but on a much smaller scale. We're talking 20 guests, 50 max (your actual nearest and dearest) and all of the things that will make your wedding feel like, you know, your dream wedding: invitations, dinner, a white dress, cake, and any other detail important to you two.

Shrinking the event down to a cozy, intimate size guarantees you'll love where your money goes and have tons of memories with every single guest. But there's more to it than a 90 percent decrease in your guest list. There are planning changes to make, details to consider. At 0208 Exquisite events we are here to give you the best at a zero stress level while ensuring that you and your guests make some lifelong memories.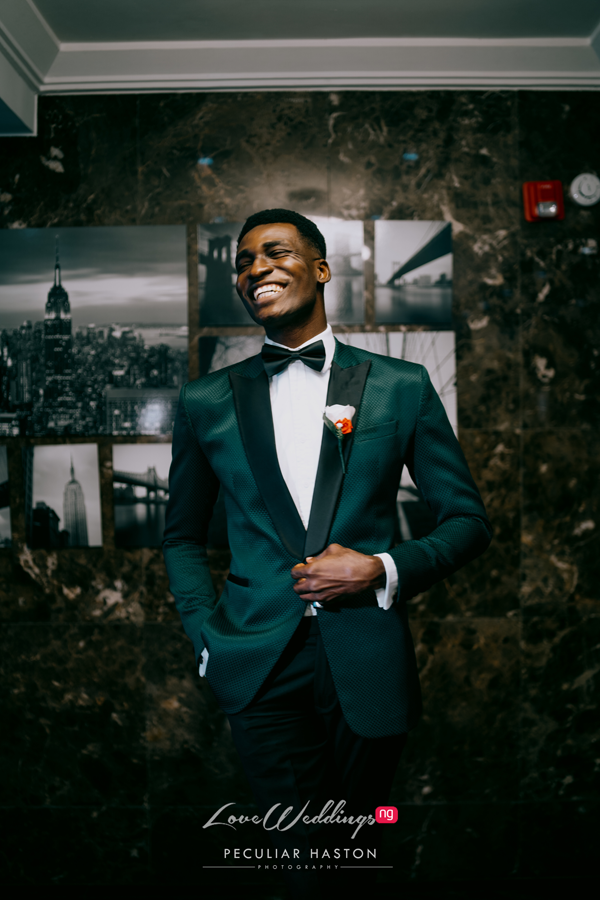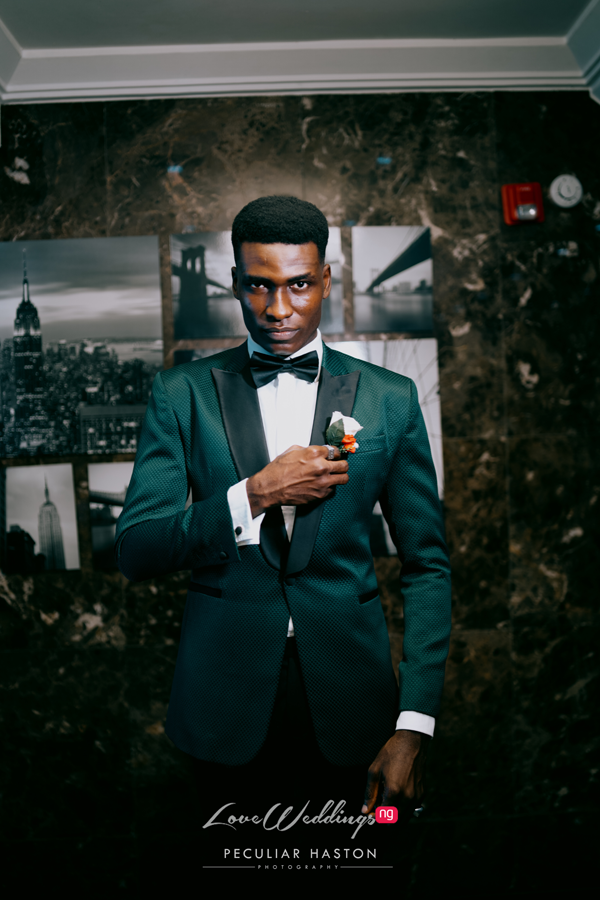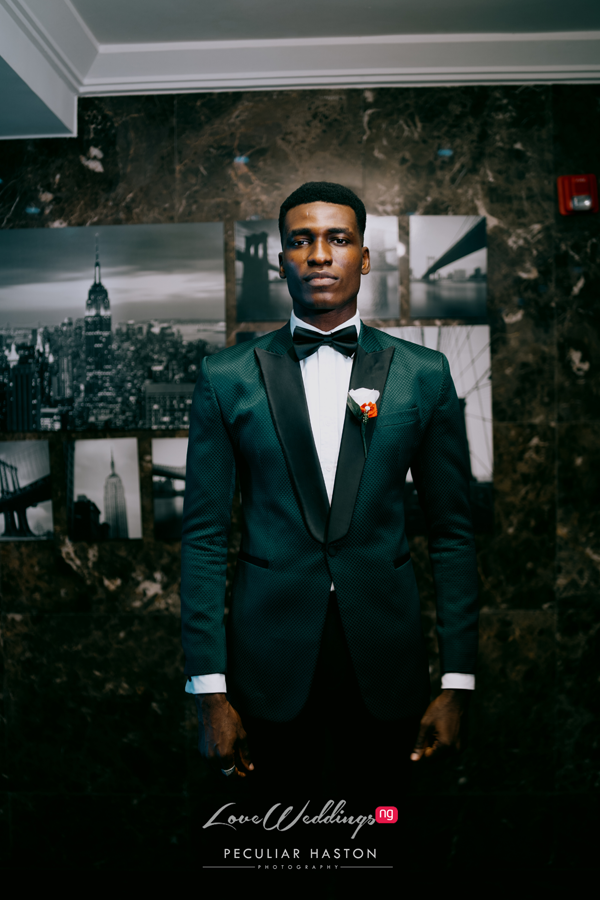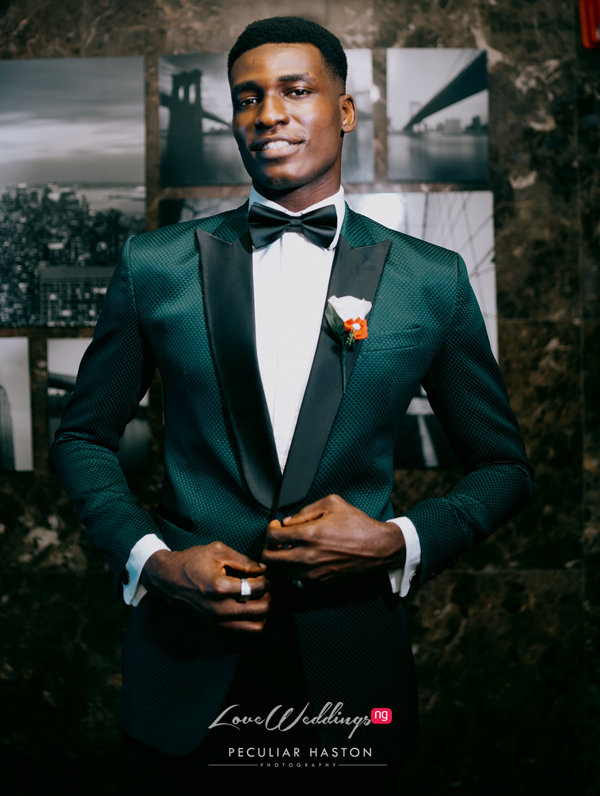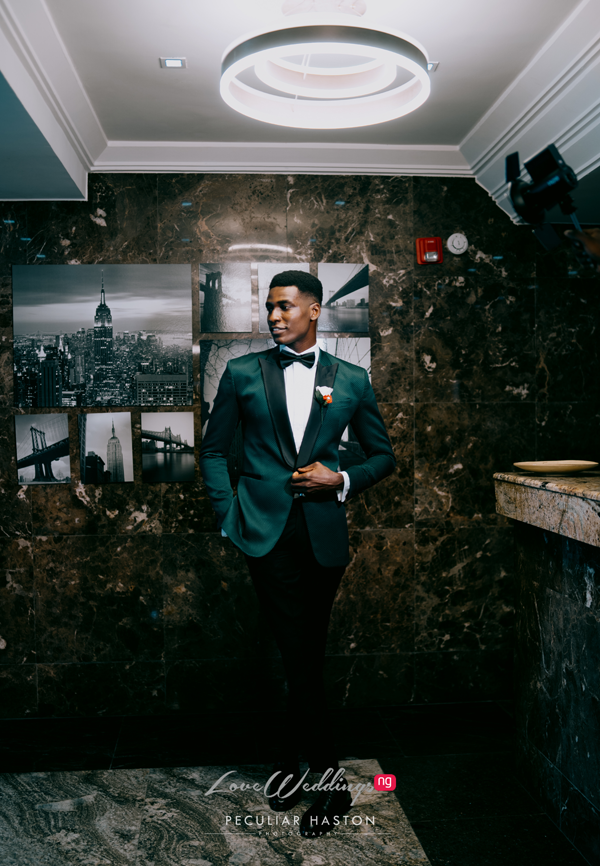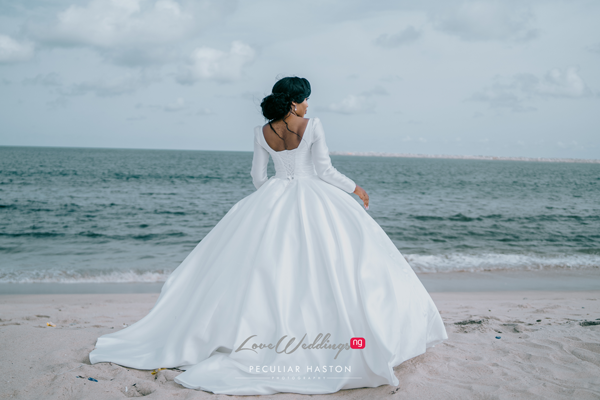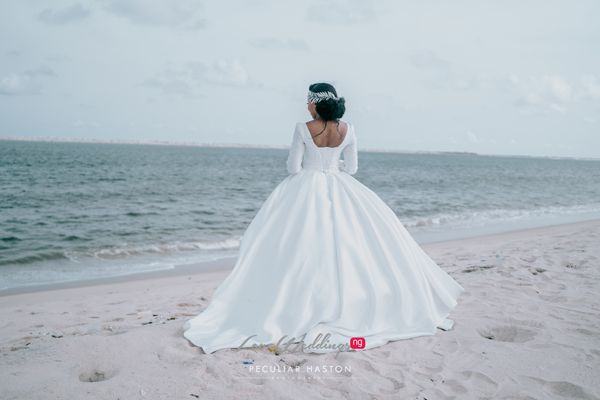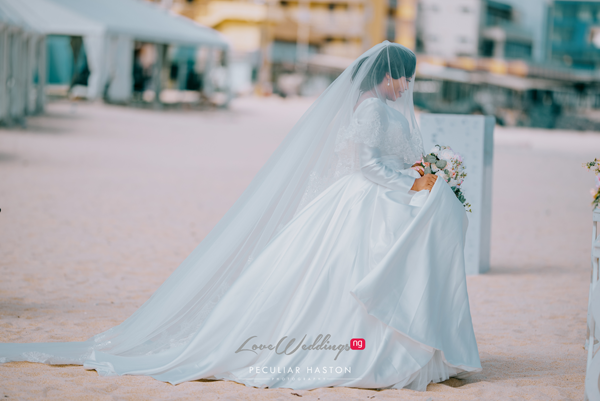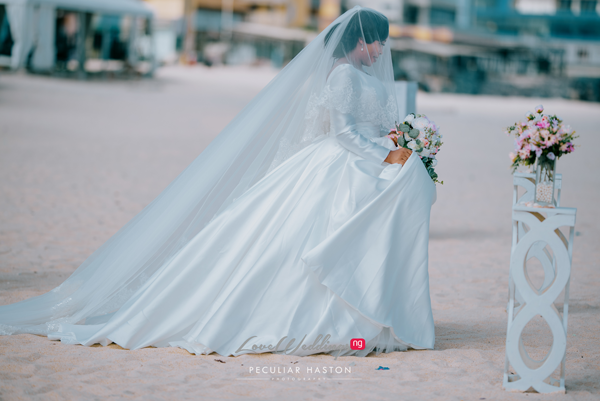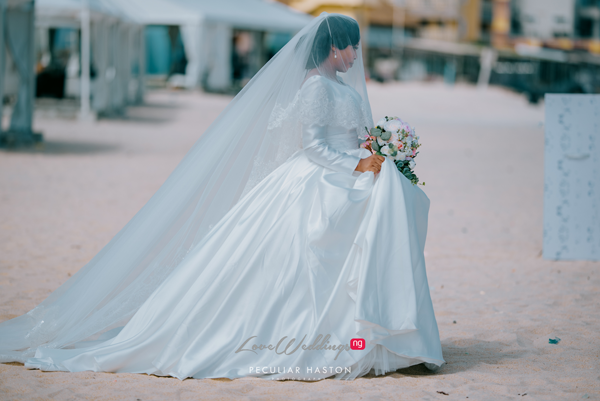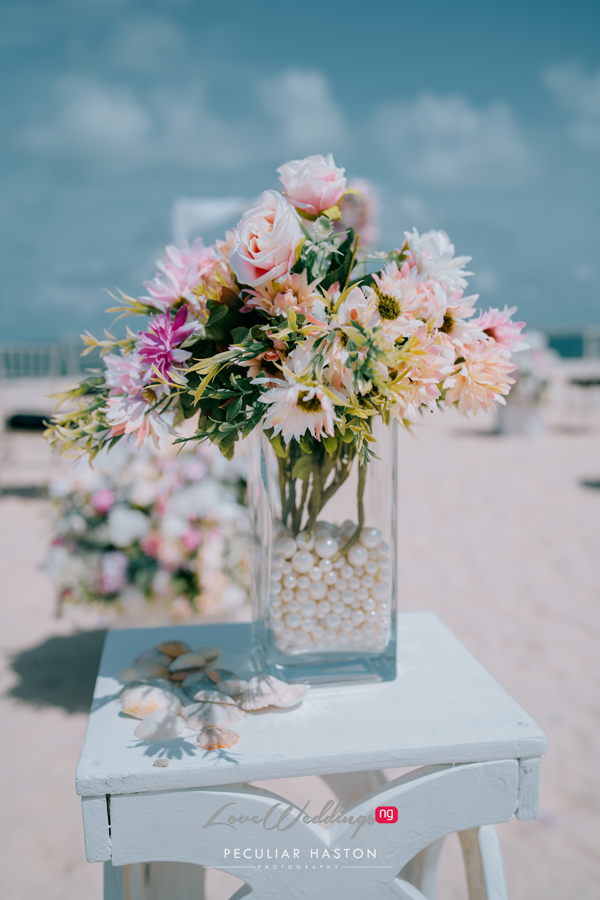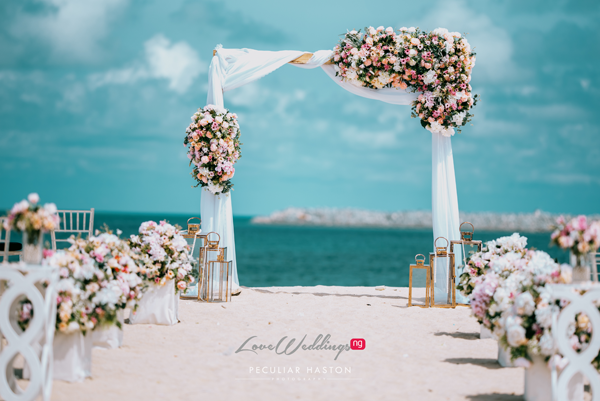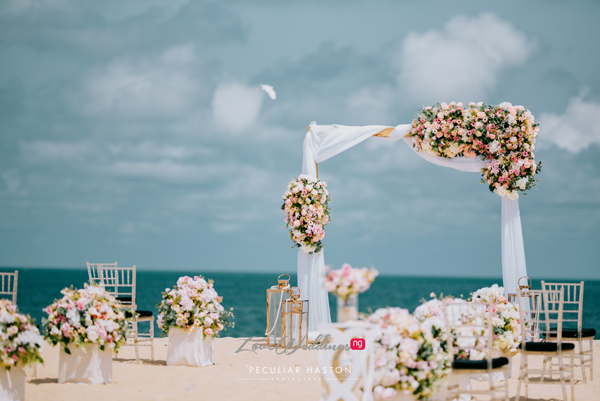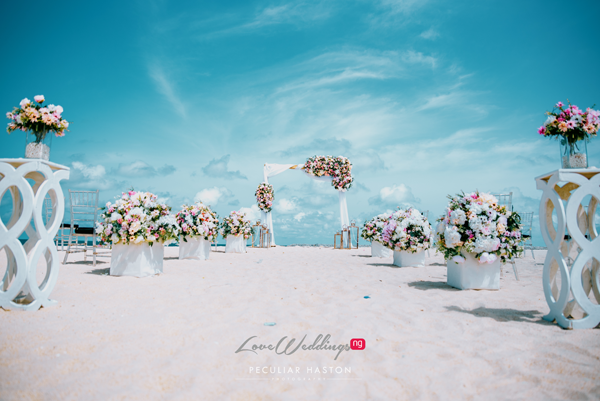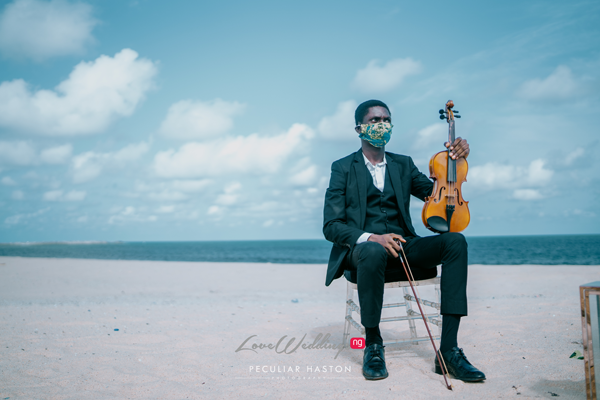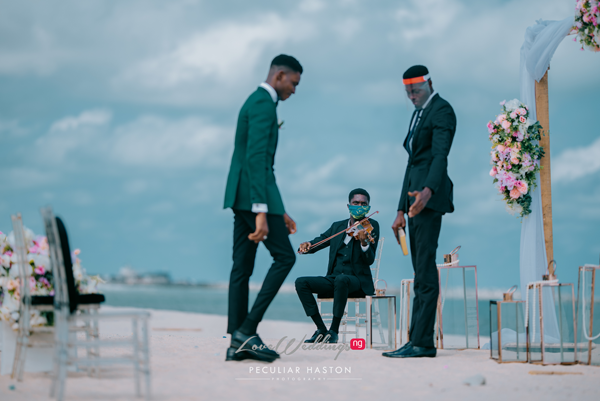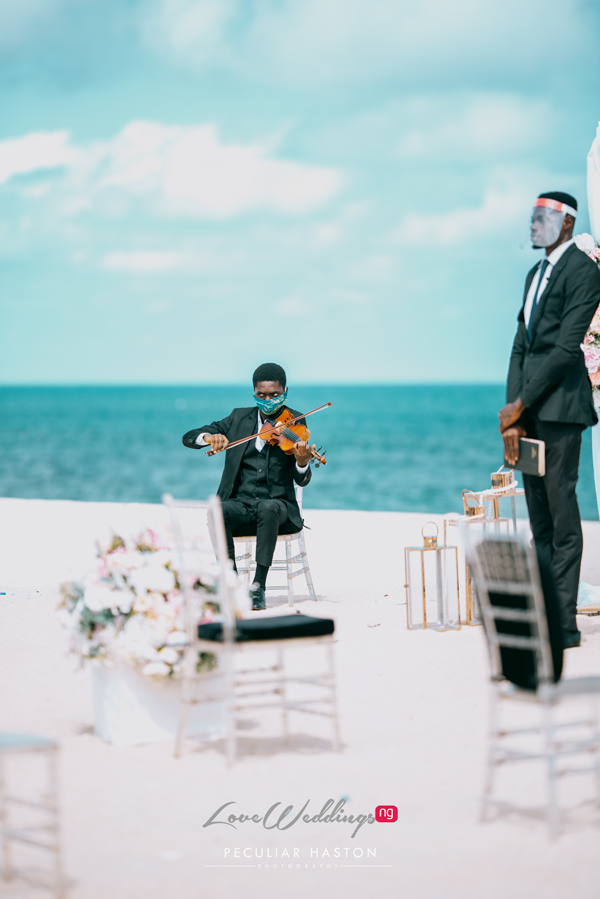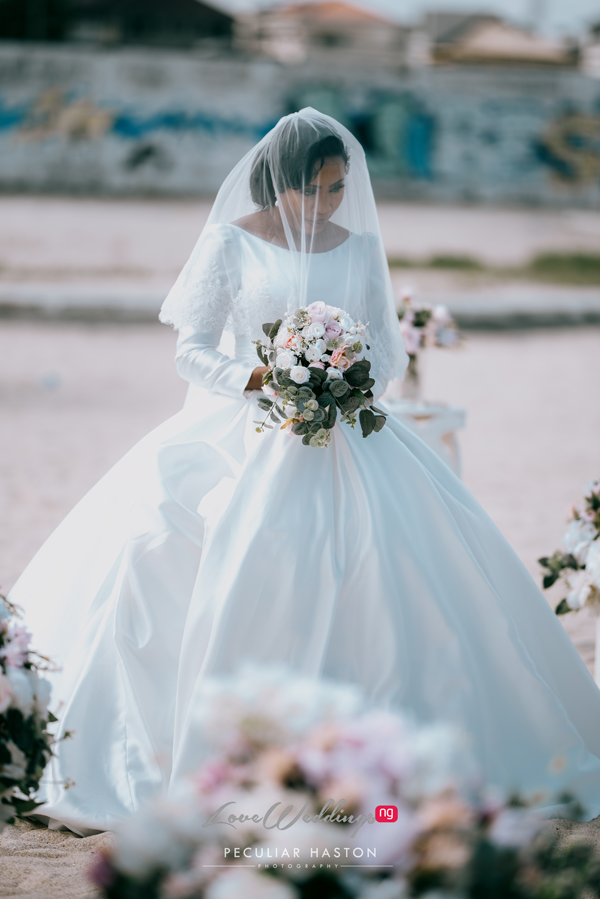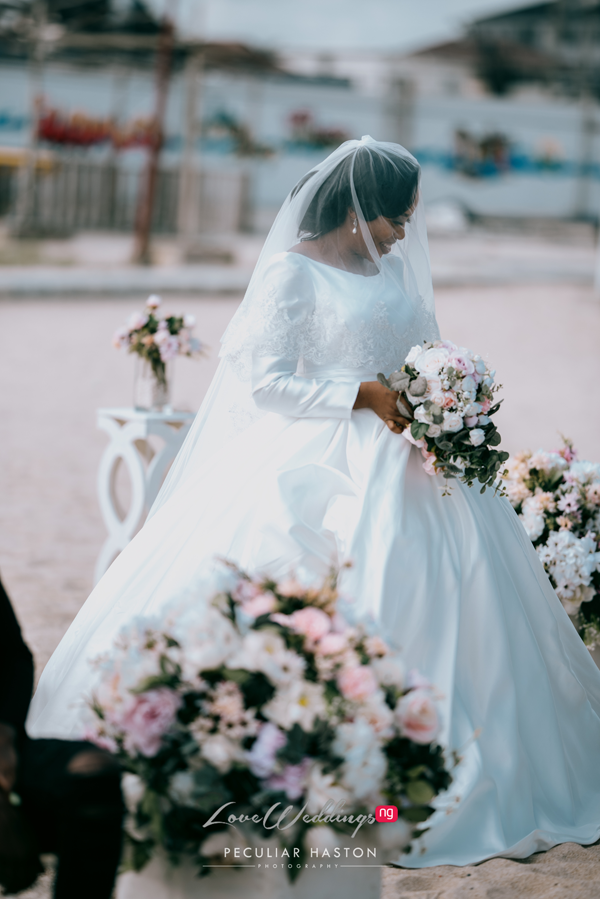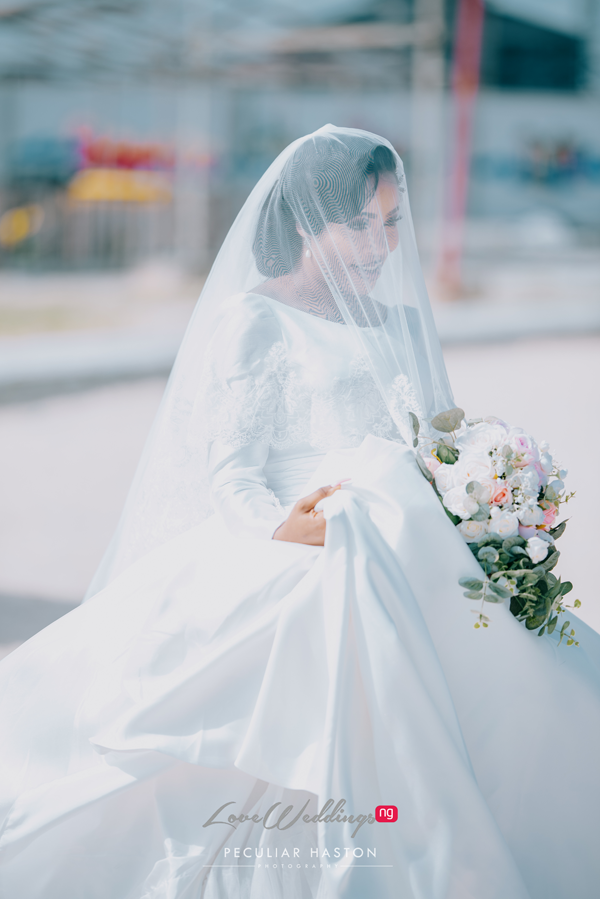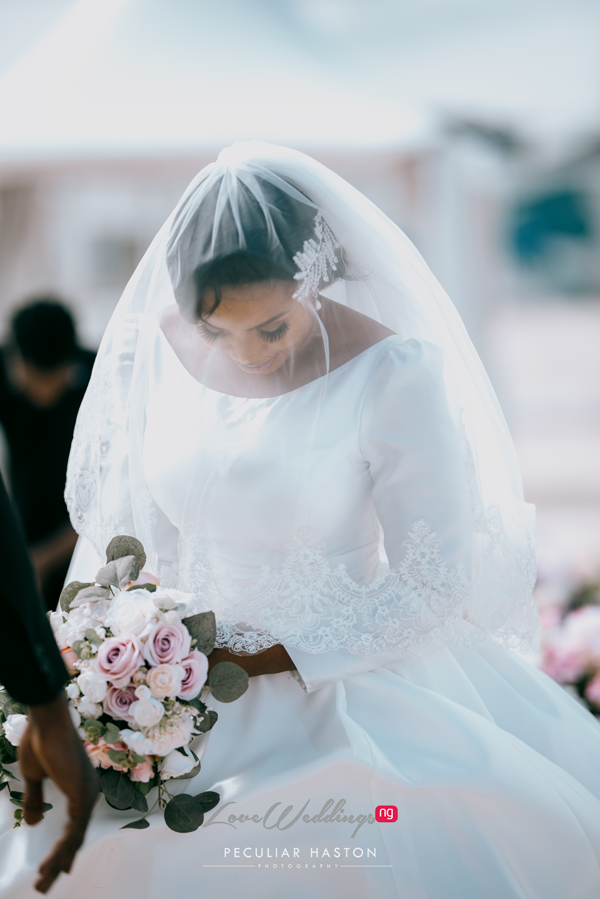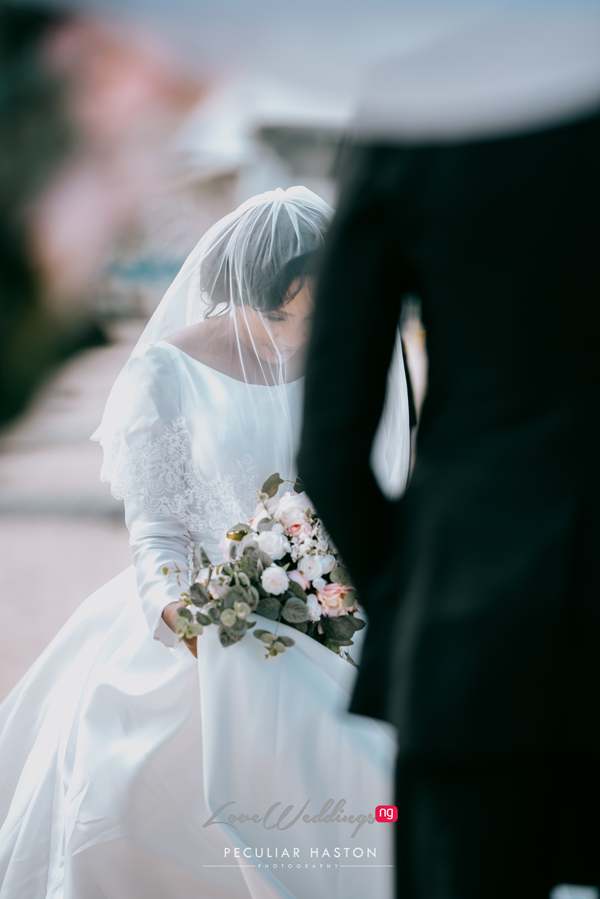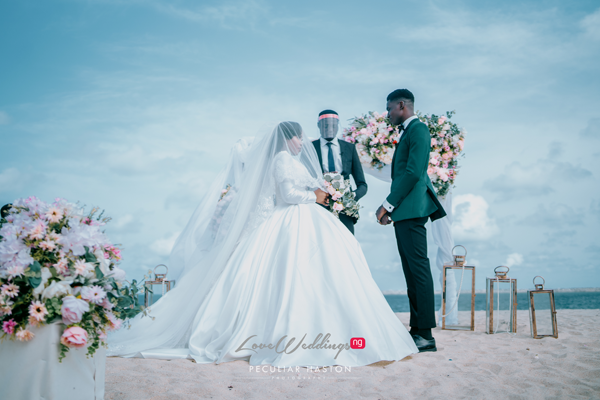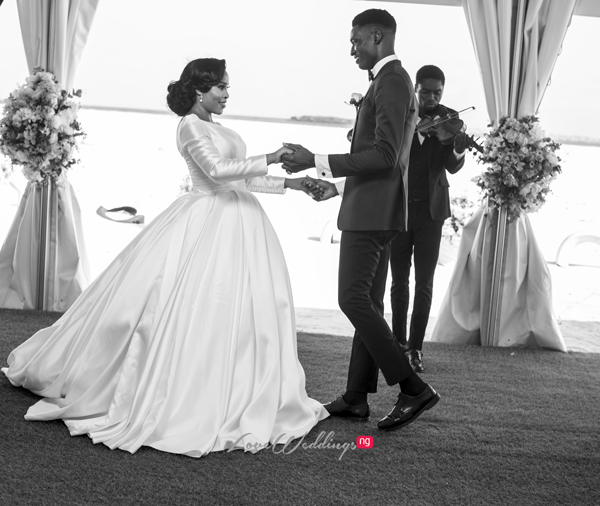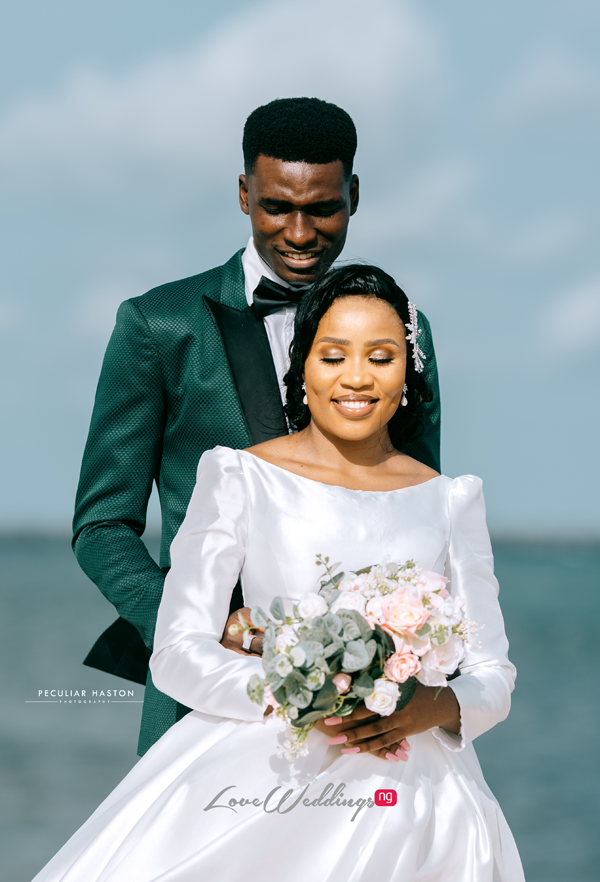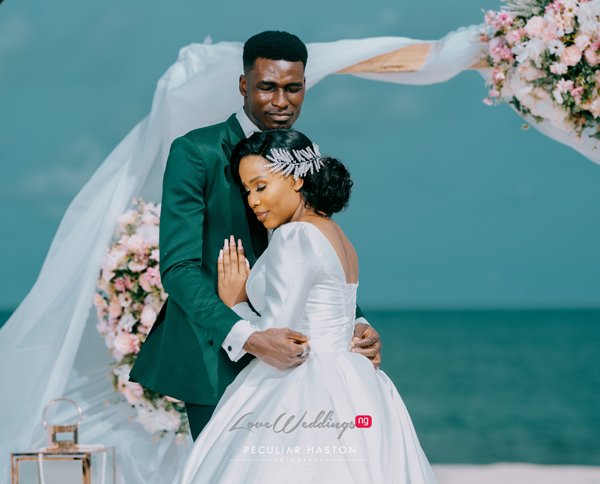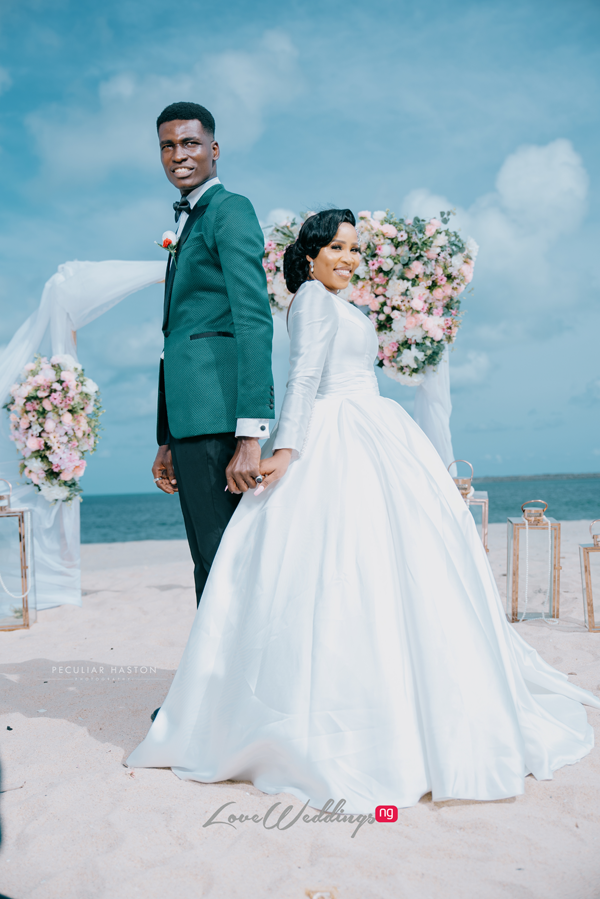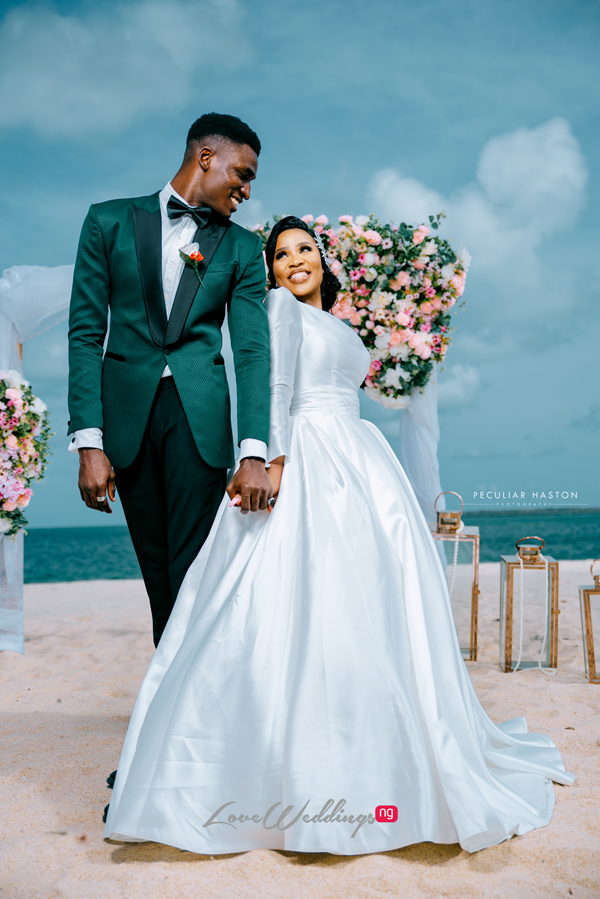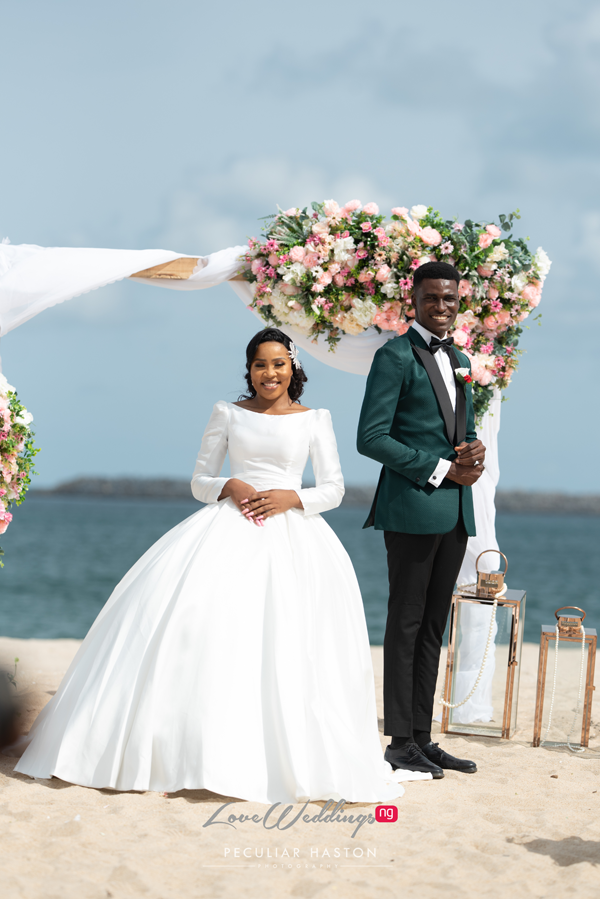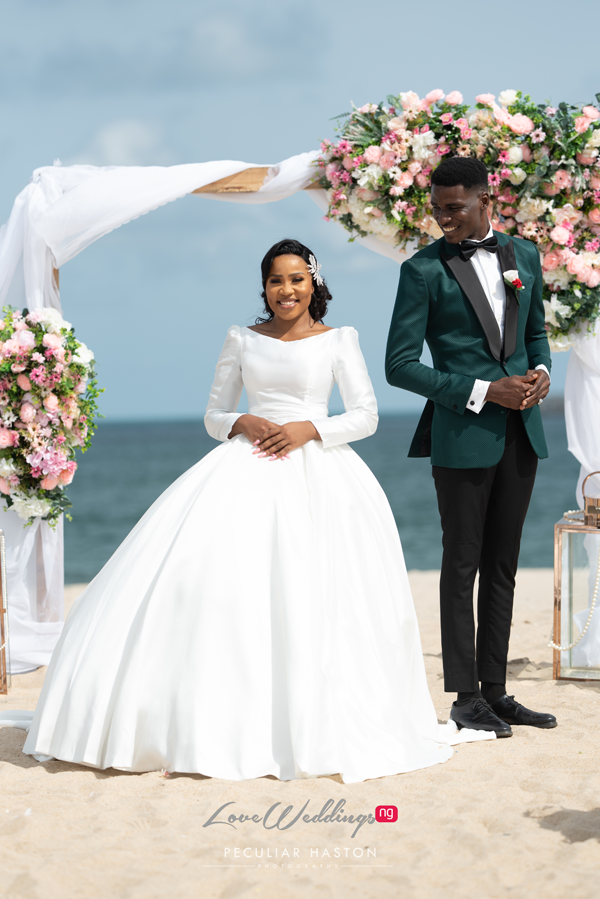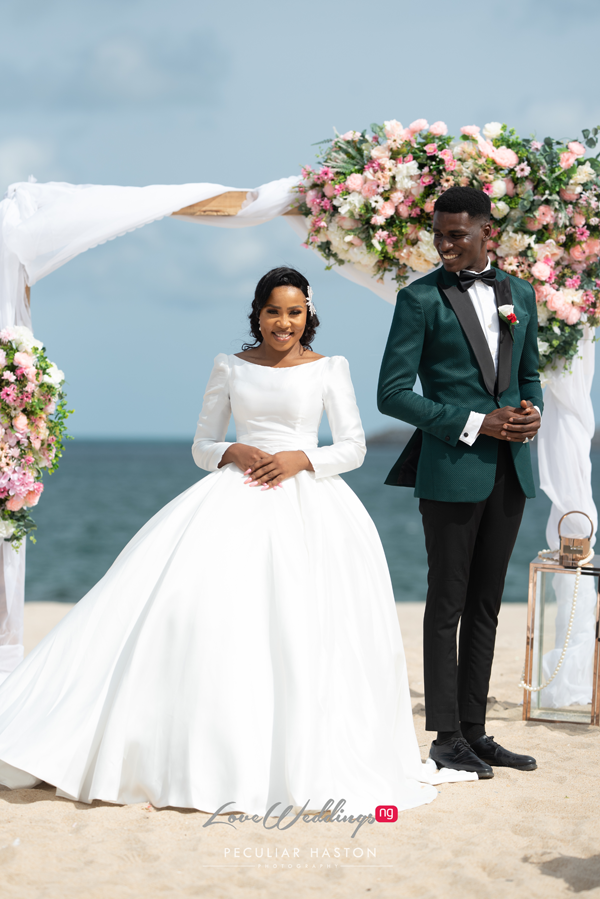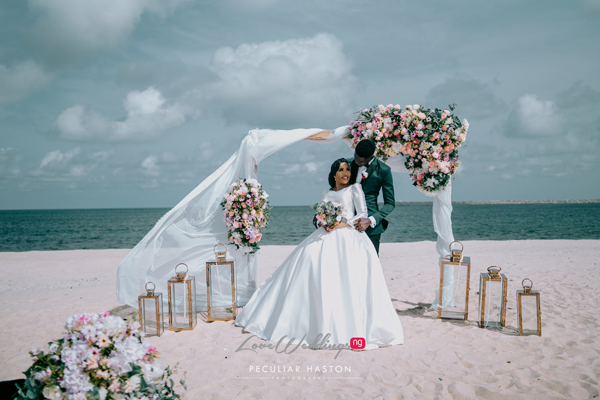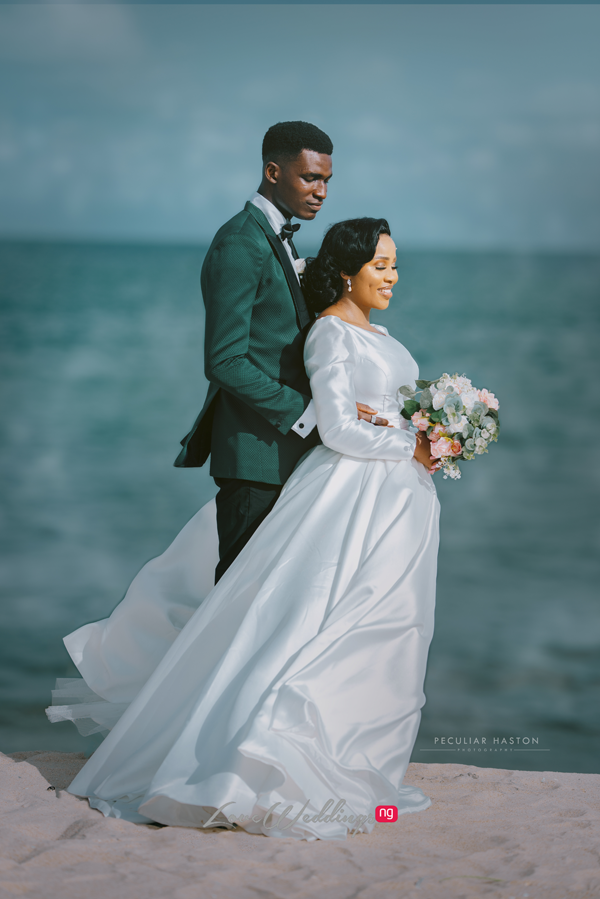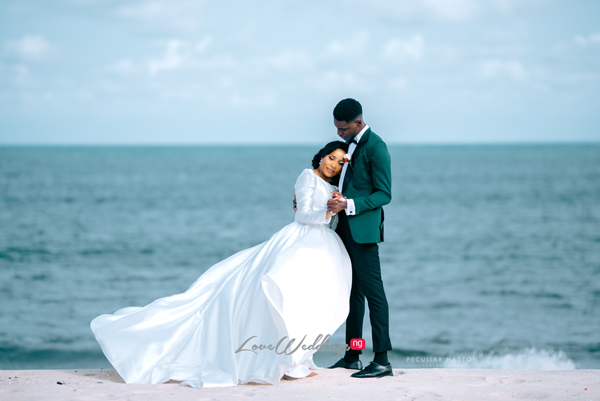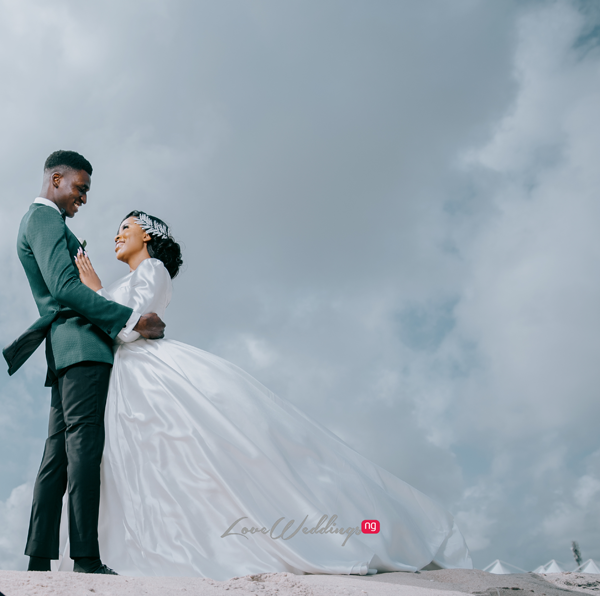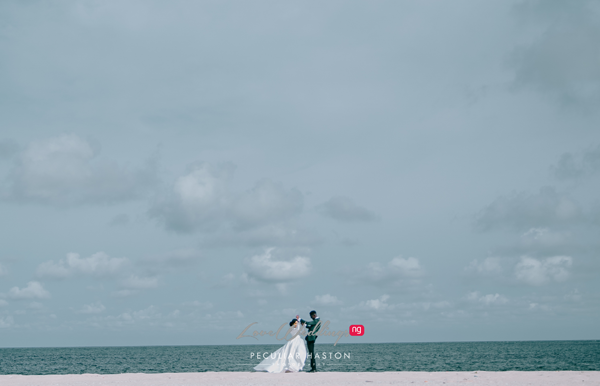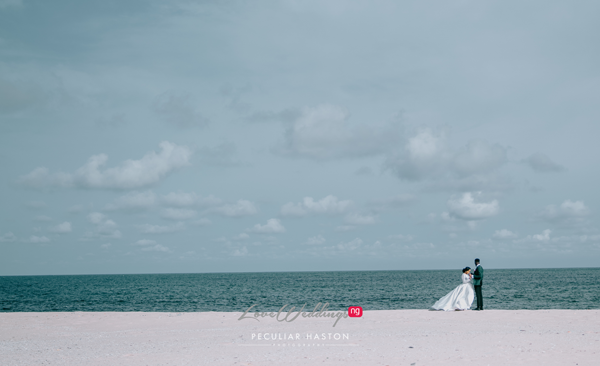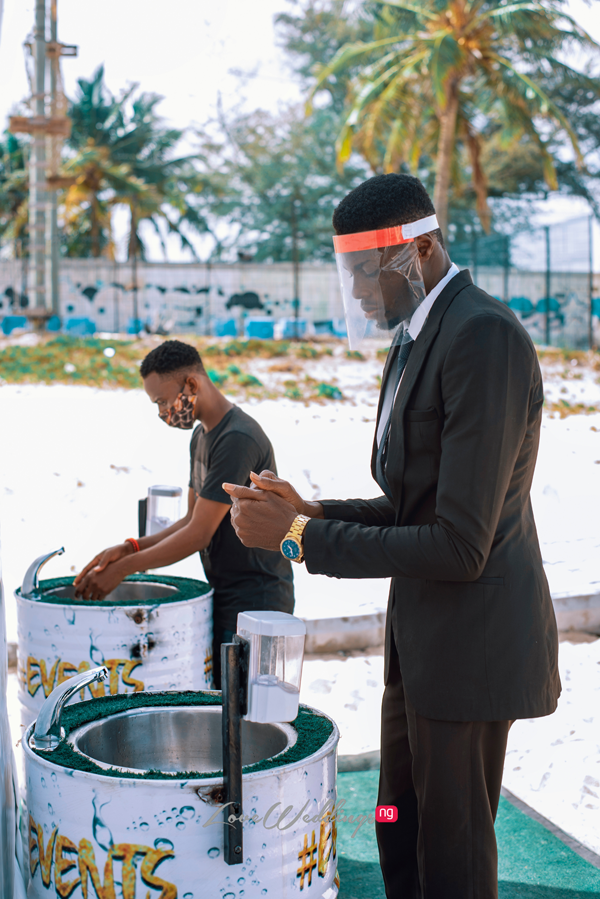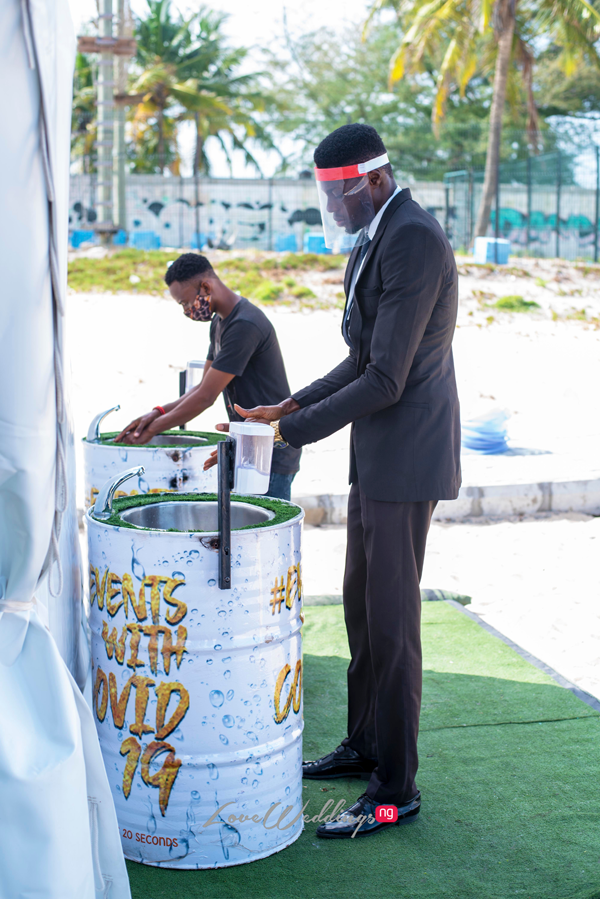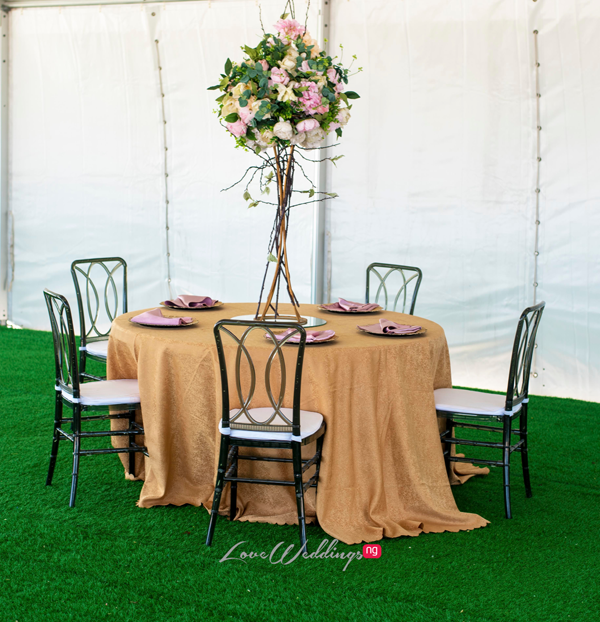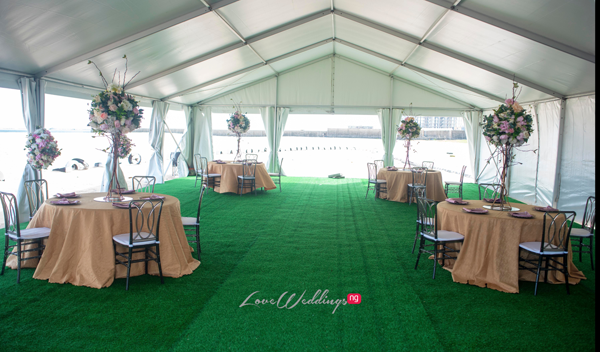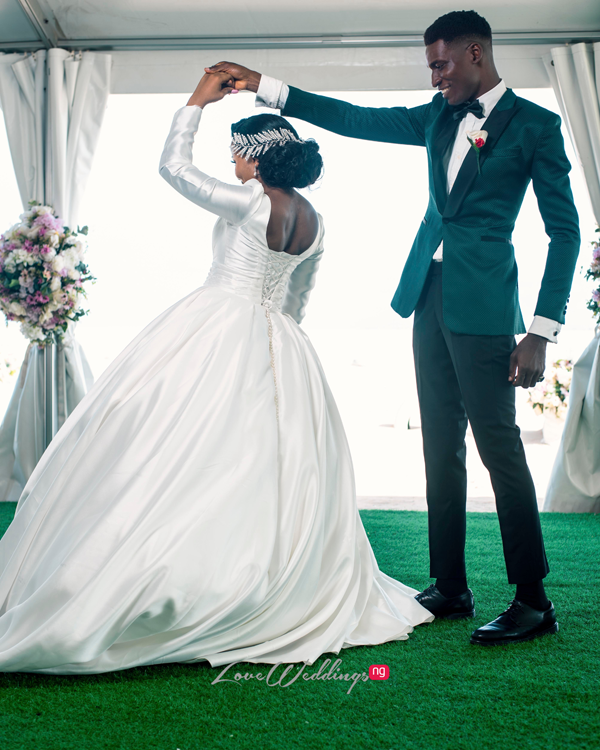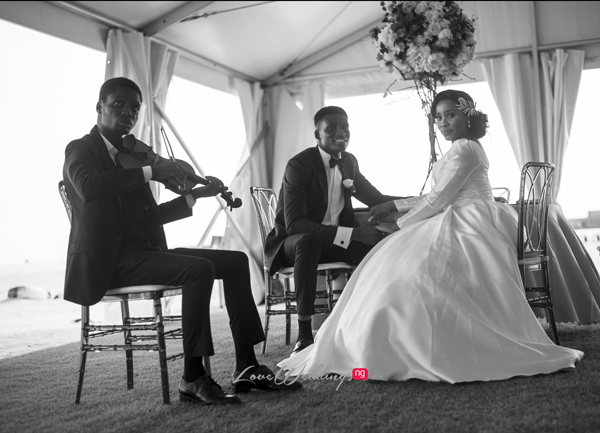 Vendors
Bride: @victorydaniels for @kbsmodels
Groom: @marc_steel
Planning team: @0208_exquisite_events
Photography: @oduoladamola | @peculiarhaston
Videography: @ouch_films | @mcefilms
Location: @lekkileisure
Decor: @theblueribboneventsandhall
Makeup: @adornedbyjoy
Hairstyling: @adurablestouch
Bridal stylist: @thebridalwardrobe
Robes: @robes_by_msasoebi
Groom's stylist: @sadic___adams for @sadicworks
Groom's suit: @rogue_ng
Music: @bait7music
Safety team: @etobyabinibi for @abinibieventscottage