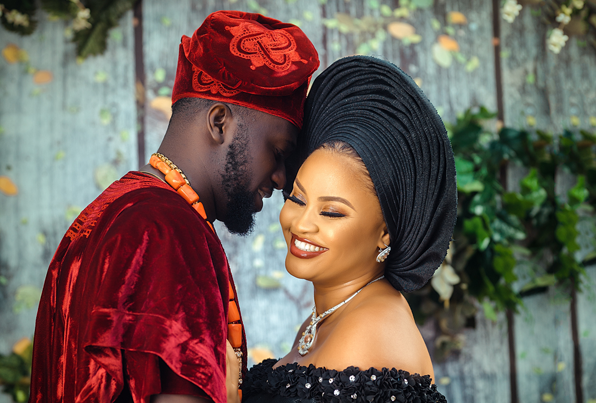 The wedding styled shoot we have for you today celebrates a fairytale and two colors we've come to love at Nigerian traditional weddings – wine and black. Featuring top Nigerian wedding vendors such as CEO Mania Alaso Oke, Eeswat Makeovers, Oni Gele, Tavin Beads, RareMagic Gallery, and more, the shoot features Tosin and Rita's love story.
Enjoy #Torita20thefairytalelove

I had just gotten down from my car and was hastening into a building for a business meeting when a lady who was responding to a customer on her phone collided into me. I was tempted to scold or yell at her. In fact, the words were already set in my mind as I bent down to pick the documents now all over the office complex lobby. But I decided not to when I noticed she stopped to help me gather the documents. Still, I had not seen her face. With my heart set at crushing the meeting and impressing the investors, I was disappointed in myself for the run across.

She handed me the papers and said: "I am so sorry, I was in a haste too, please don't be angry." It was then that I SAW HER. Her voice froze half of my brain. God, she was so fine. So fine that I think I couldn't breathe somewhere in between. I instantly had two illnesses to battle: brain freeze and shortness of breath.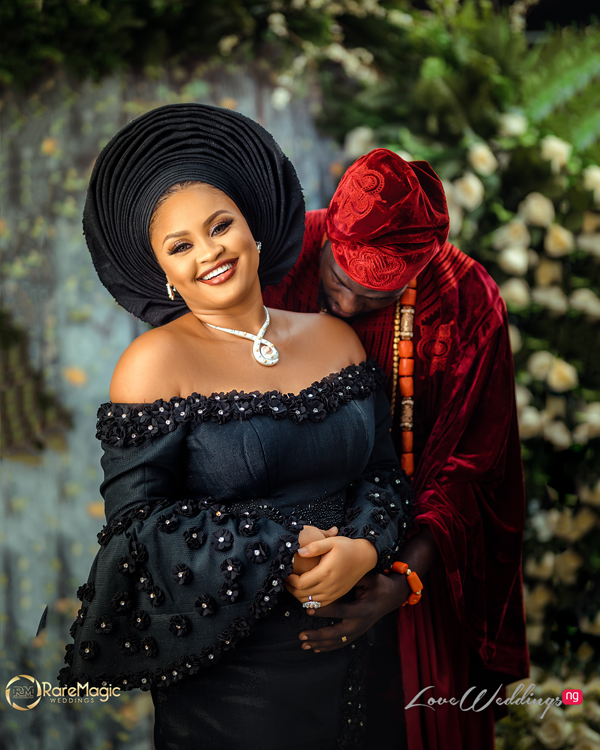 A voice in my head kept yelling, "Tosin, Tosin, your meeting, leave her alone, money first, this is Lagos!" I went from strategizing to win my investors to strategizing on how to get Rita's number. Smiling sheepishly, and as cool as I could, I said: "Errrrr sorry for earlier, can I have your number." She smiled back, paused for about half a minute, and then plucking a piece of paper and a pen from her bag, she wrote something and said, "I'll give you the first ten digits, so you may or may not try up to ten times before you get to me, I'm Rita by the way…

See you when you call." With that, she swayed away. Her paralyzing effect took away all the anxiety I had built up because of the meeting. It was like my negative feelings were overwhelmed by the positivity she brought. I was positive when I got to the meeting, positive when I presented my ideas, and positive when I shook hands with my investors. As you may guess, I had to get the girl immediately the meeting was over, but no, me sef na Lagos boy, she sef go wait small.

The next day I called, and by the second meeting, I just knew I'd hit the jackpot because her heart was just as beautiful as her face. The rest is history

#torita20thefairytalelove
Check out the photos from the shoot below;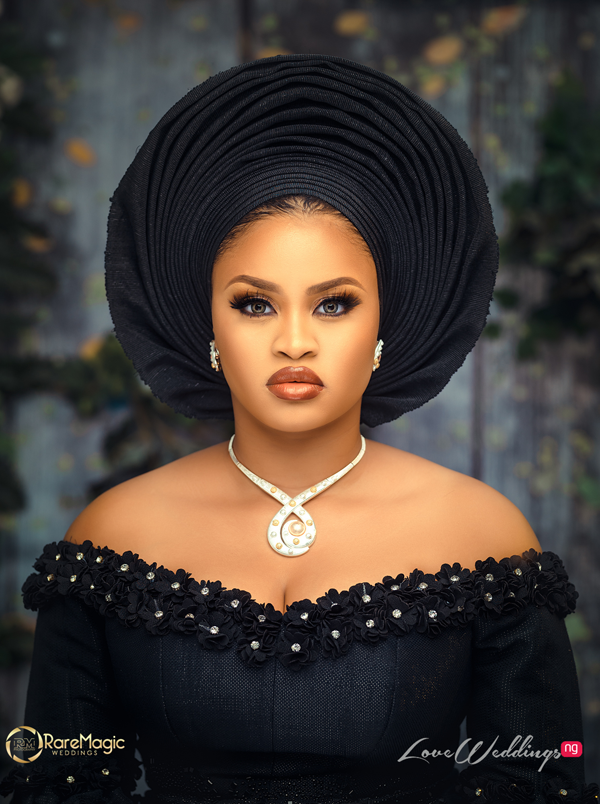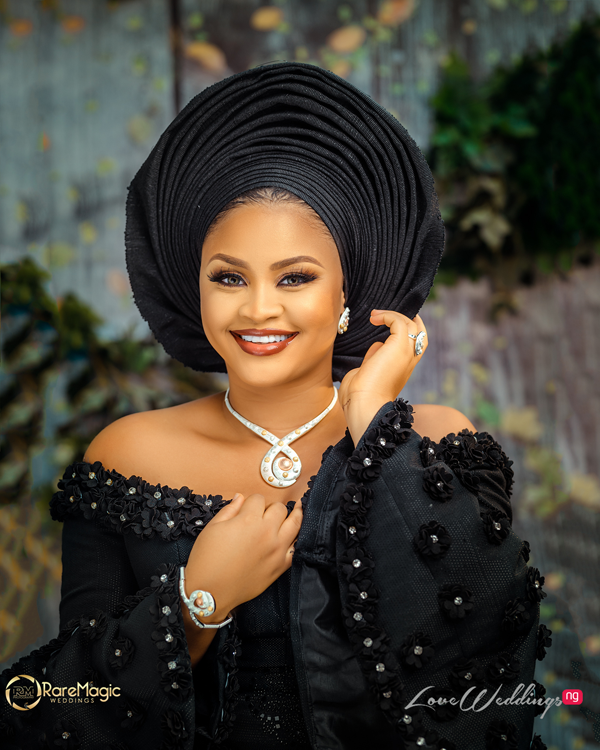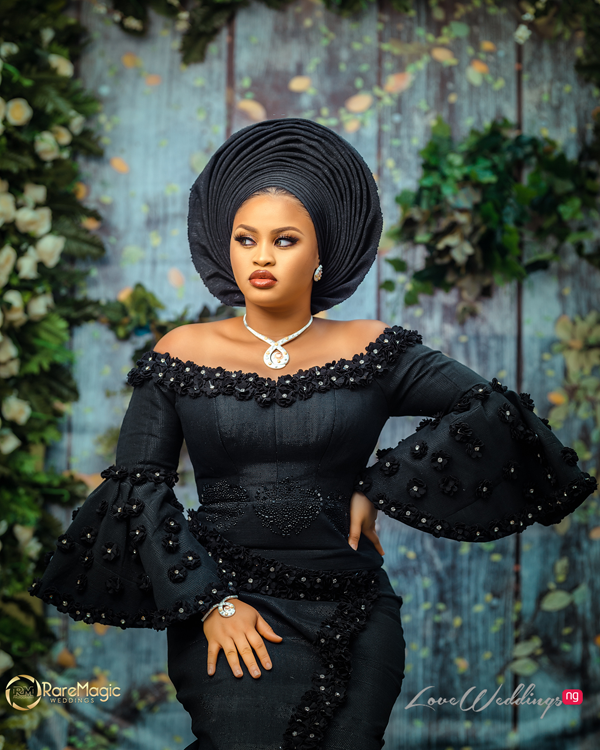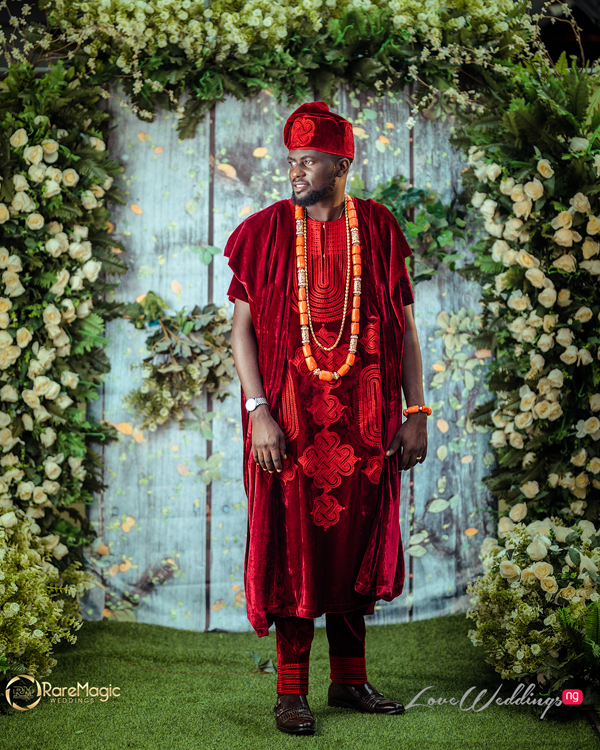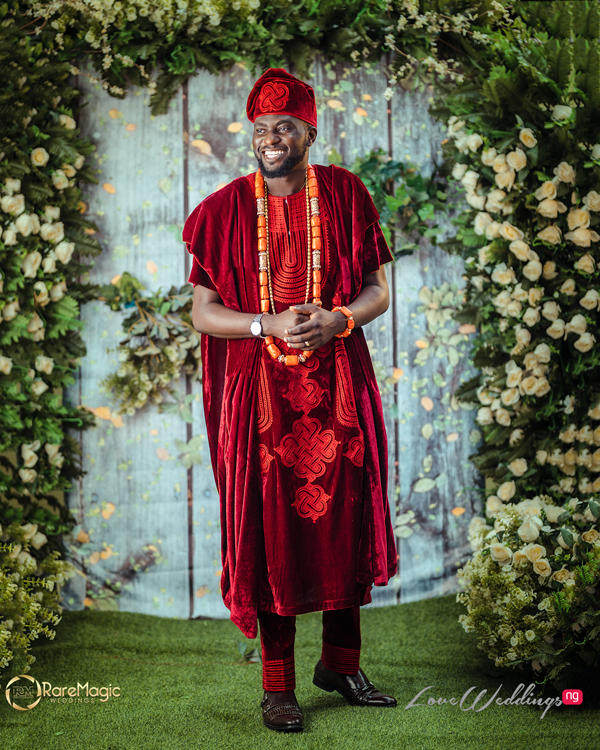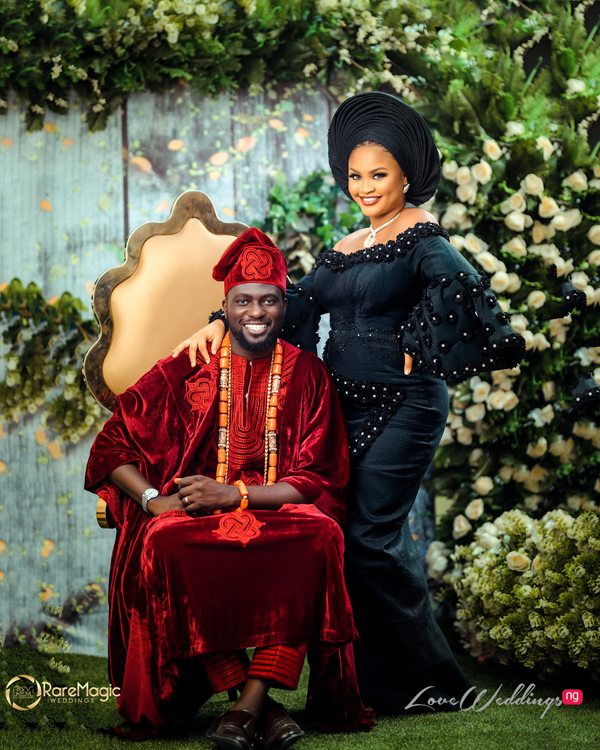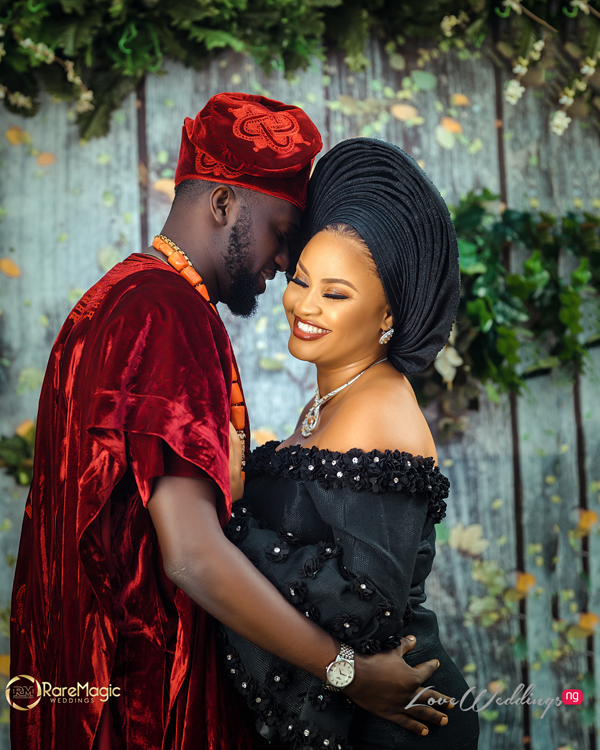 Vendors
Bride's outfit: @ceomaniaalasooke
Makeup: @eeswatmakeovers
Gele: @oni_gele
Tailoring: @styleheadquarters
Jewellery: @rochem_iyaileke
Groom's Outfit: @ponle_clothings
Beads: @tavinbeads
Photography: @raremagic_gallery
Decor: @1functionandevents