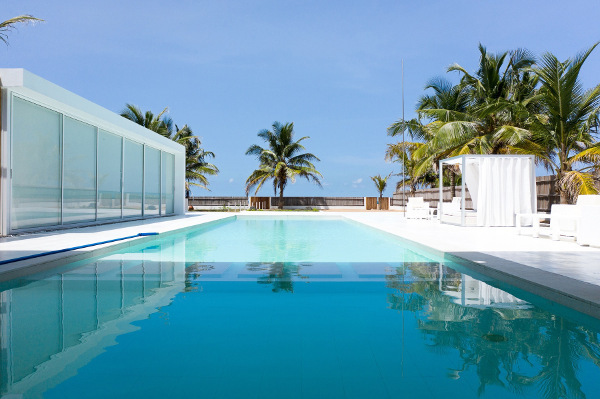 It's World Tourism day today (Sunday, the 27th of September, 2020), and to celebrate, we're sharing 10 unique wedding venues that are perfect for a destination wedding and honeymoon in Nigeria. According to a 2018 report titled "Wedding Tourism Insights: Key market trends and analysis of wedding tourism" published on Research And Markets' website, the destination wedding tourism annual spend was estimated to account for US$16 billion and the revenue share of wedding tourism in the overall industry is expected to increase over the coming years.
However, this was before the COVID-19 pandemic and we've seen how badly international travel and destination weddings have been impacted. The plus side is this has allowed a lot of us to appreciate destination-like venues locally. Nigeria has some of the most beautiful wedding venues, which we'll love to see more couples take advantage of.
So we've put together 10 wedding venues that'll make give you that destination wedding feel without travelling across the world.
1. ALMAT Farms is a unique destination with a range of huts that give residents the opportunity to connect with nature.
2. Lakowe Lakes Golf & Country Estates describes itself as 'West Africa's best-kept secret'. The resort is a beautiful, luxury community nestled in a peaceful neighborhood about 35km from the hustle and bustle of Lagos.
3. Sencillo Lagos boasts of a minimalist 3 bedroom luxury beach house in Lagos designed for utmost relaxation and mesmerizing views on the serene island of Ilashe in Lagos. Many have described this as the most luxurious beach house in Lagos. It was also the wedding venue for Nigerian singers, Simi and Adekunle Gold's secret wedding.
4. Obudu Mountain Resort also known as Obudu Cattle Ranch is arguably one of Nigeria's most attractive tourist destinations. Based in Calabar, the resort boasts of breathtaking, and picturesque views
5. Zuma Rock resort is located on the Abuja-Kaduna expressway and has a stunning view of the famous Zuma rock
6. Kajuru Castle is definitely a must-see. The luxury villa built between 1981 and 1989 at Kajuru (Ajure) village in southern Kaduna by a German expatriate has the capacity to host 150 guests. This stunning venue played host to weddings, retreats, and social gatherings until the unfortunate incident in April 2019 where unidentified armed terrorists killed two people and kidnapped three others.
7. Lekki Leisure is a premium private beach resort based in Lagos, which offers oceanfront activities.
8. La Campagne Tropicana beach resort is a blissful marriage of man and nature.