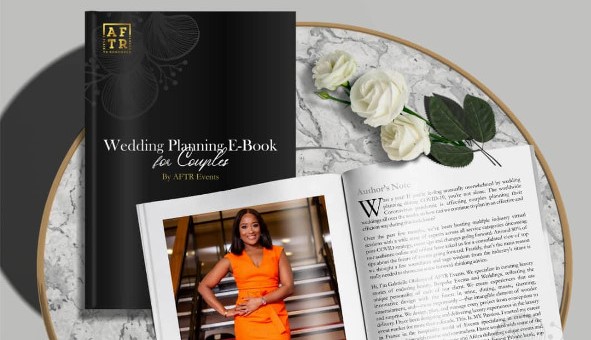 Luxury wedding planning company, AFTR Event recently wrote an amazing guidebook for couples titled 'The Definitive luxury wedding planning guidebook for couples'. The guidebook, which has been downloaded over 4000 times already, contains top tips about the changing future of events from leading wedding industry professionals such as photographer, Jide Alakija from Alakija Studios; makeup artist, Imelda from Beauty Boudoir; Mary from Event Decor Hire, and many others.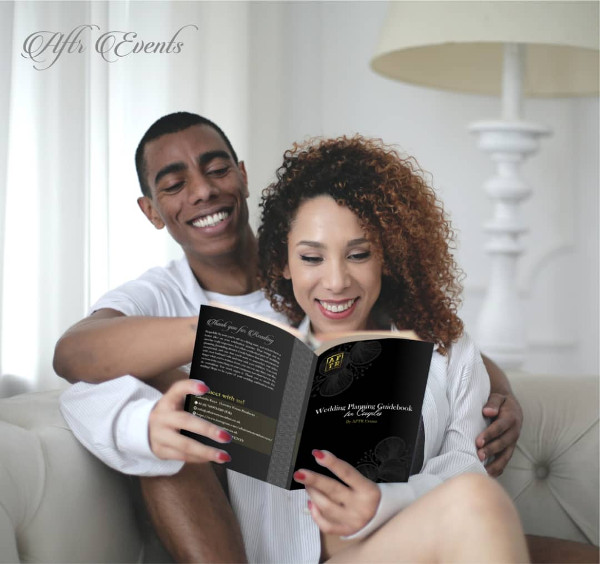 Speaking about what inspired the book, Gabriella 'Gabby' Koya, the author and creative director of AFTR Event shared;
Over the past few months, we've been hosting multiple industry virtual sessions with a wide array of experts across all service categories discussing post-COVID strategy, event tips, and changes going forward. Around 80% of our audience online and offline have asked them for a consolidated view of top tips about the changing future of events going forward. Frankly, that's the main reason we thought a few soundbites and sage wisdom from the industry's titans was needed to showcase some forward-thinking advice.

We hope these tips from the industry experts positively changes your wedding experience. We're a phone call away If you need any advice or more tips especially during these unprecedented times.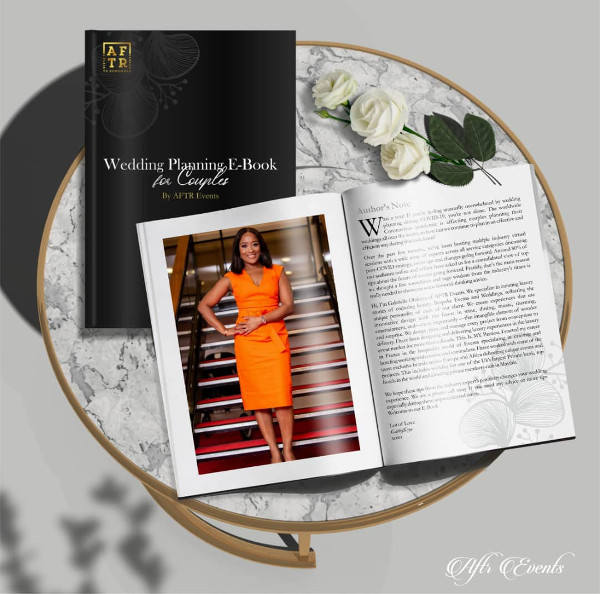 AFTR Event are also offering a 10% special discount to all our readers if you quote 'LoveWeddingsNG' when you contact them. Terms & conditions apply
---
About the author
Gabby, the author of 'The Definitive luxury wedding planning guidebook for couples' is also the creative director behind A Flair to Remember (AFTR) Event. She has been designing and delivering luxury experiences in the luxury event market for more than a decade. She started her career in France in the hospitality world of events and has worked with some of the most exclusive brands across Europe and Africa delivering unique events and projects. This includes working for one of the UK's largest private banks, top hotels in the world and a leading private members club in Mayfair, UK.
AFTR Event is a luxury event and wedding planning business based in Surrey, UK. They specialize in curating luxury experiences of enduring beauty, bespoke events, and weddings. Whether they act for a family, a product, a company, or a cause, their work embraces experiences that integrate innovative design with the finest in wine, dining, music, theming, entertainment, and—most importantly —that intangible element of wonder and surprise. They design, plan, and manage every project from conception to glorious execution.