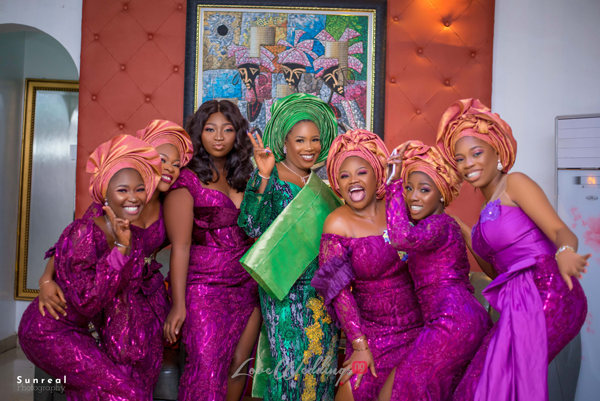 Nigerian couple, Temitope & Olayode's wedding was initially slated for May 2020 but Corona happened and all plans had to be put on hold for a while. They had grand plans of how they wanted the day to be – clean lines, lots of lilies, tulips, and baby breath flowers in a big hall but necessity is the mother of invention. They had a small but beautiful intimate ceremony in their backyard in Ikeja, Lagos with close friends and family in attendance. According to the bride, "I couldn't have dreamt of a better day! It was filled with plenty joy, love and laughter." Read their #YodesCupofTee love story and see pictures from their beautiful wedding.
How you met:
We met in University. He was in his final year and I had just gained admission. He used to come by my cousin's house so I used to see him occasionally. He was nice, friendly and the life of the party but that was just my observation from afar. We never used to speak except hello when he comes around. To me, he was just this nice bro and that was all there was to it.

A few months later, I was invited to the send-forth party of some of my cousin's friends and he happened to be one of them. A segment of the party included games and Q & A, where they made the graduating students answer some questions. When it was his turn, for some reason the MC asked him "Who do you wish you got the time to know better?" Baba called my name. Lol. I was flustered, I didn't even know that he knew my name. He asked a few questions like "what state I lived in, what my surname is?' in front of everyone and I was so shy answering. When the party ended, I went to him and said "thanks for putting me on the spot" and he laughed and said sorry.

We didn't see each other again until two years later when my mom and I ran into him outside the gate of a convention. He eventually asked for my number on the third and final day of the convention and we started talking from time to time. He hinted that he liked me but I was still in Uni and in my third year so I told him not to pursue the matter any further. We remained friends for another 2 years before we officially became an item and it's been pure cruise and laughter ever since.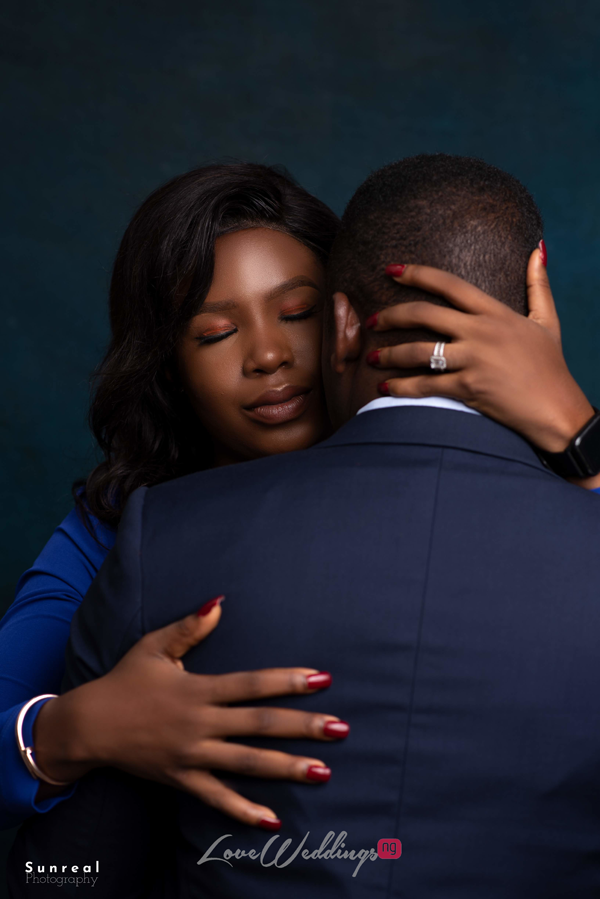 The Proposal
The proposal was an intimate thing. He colluded with my fav cousin and tricked me into meeting him at her place, dropped down on one knee and it's easily the best decision I have made in my life.
Our wedding vendors
The entire ceremony was planned by @ll_weddings and the bridal styling as well. It was a really enjoyable process as we had all the lockdown period to discuss and deliberate. Outfits were tailored by @Emmieboldent. When the styling met tailoring, it was love at first sight. Everything from colors and skin tones was considered and the finished work was top-notch.

@Sunrealphotography was our photographer. He takes the best wedding portraits ever.  He's so patient and pleasant. From the introduction, prewedding, wedding, and the afterparty, everyone kept talking about the quality of the pictures and the looks. Our videographer, @mcm_films captured the best moments! Attention to detail and use of lighting was absolutely mind-blowing!

@Dasilver_touch was responsible for the bride's makeup. My makeup was like second skin. Stayed put the entire day – No wrinkles. Every time she beats my face, I feel like a princess and my big day was no exception. @glammedbymimi also did the damn thing on my bridesmaid's face. She beat it to perfection. They looked like bags of money on the day and we were all pleased.

The first location, @Apartmentroyale is so beautiful and the staff so courteous. It really is a hidden gem! The food there too, A1. And our DJ, @DJ Tundex – This guy! Best DJ Ever! He came highly recommended and he delivered! Everyone was Turnt! We danced like David did and sprinkled in plenty gbese's!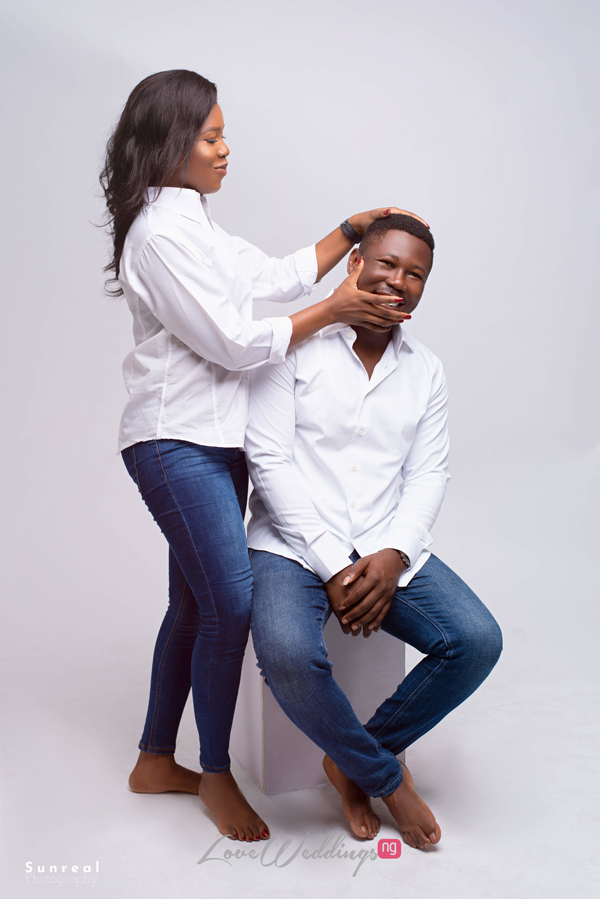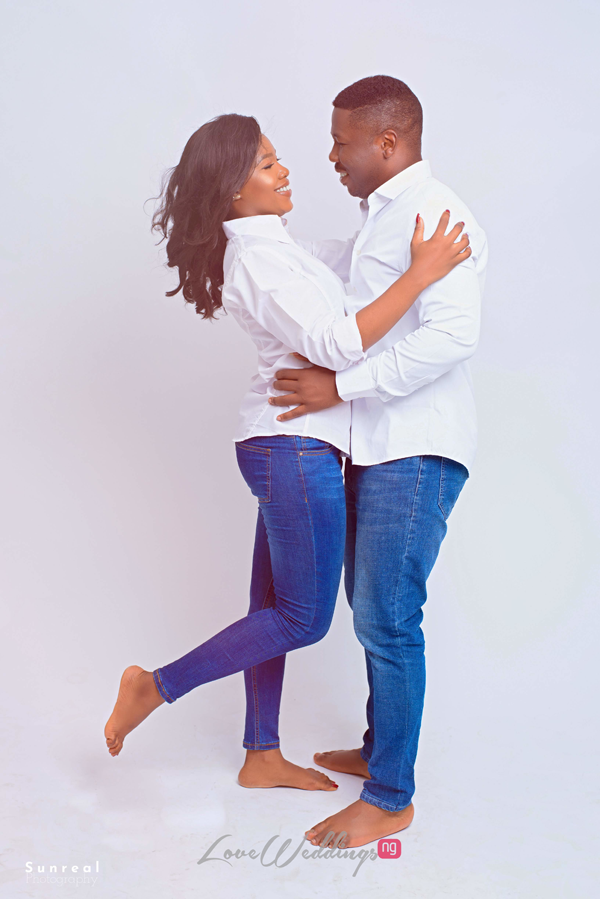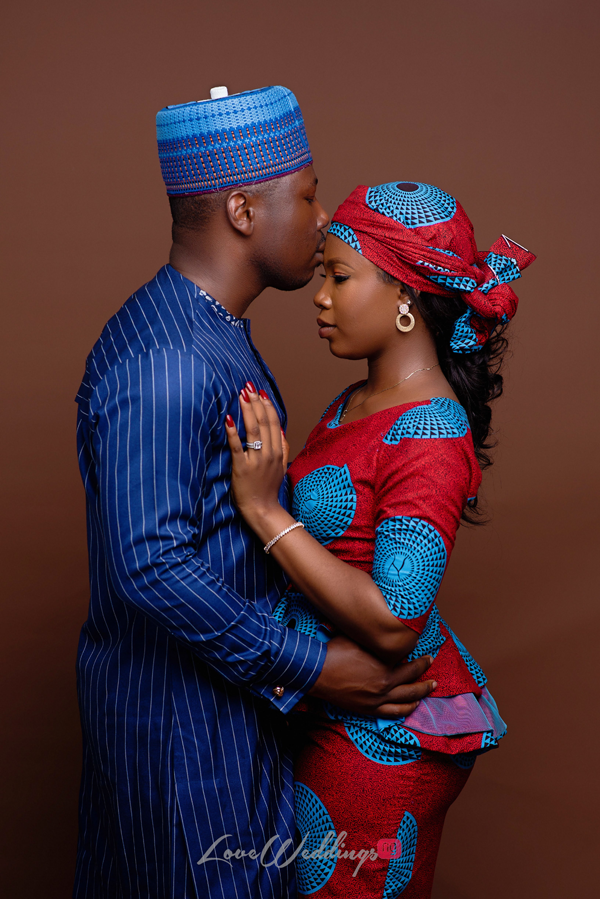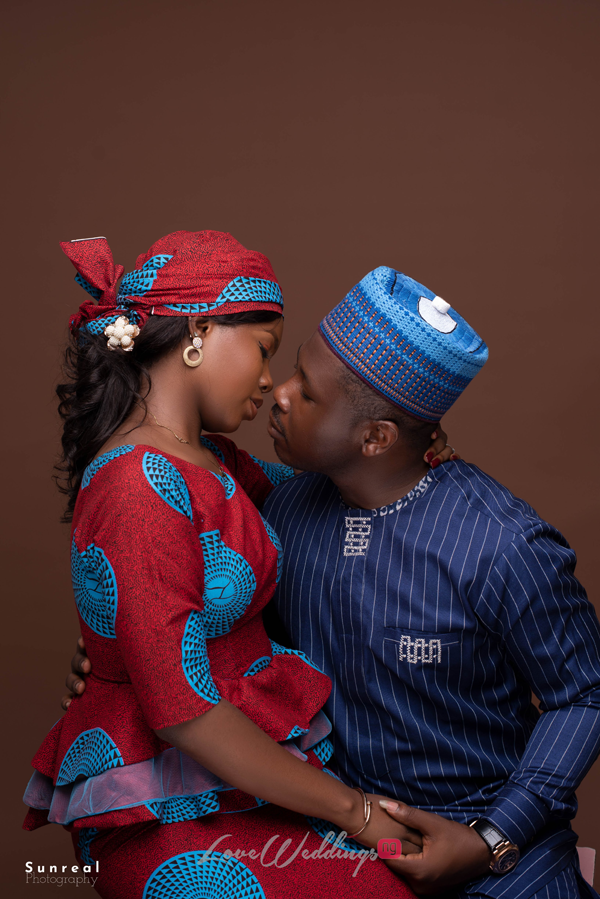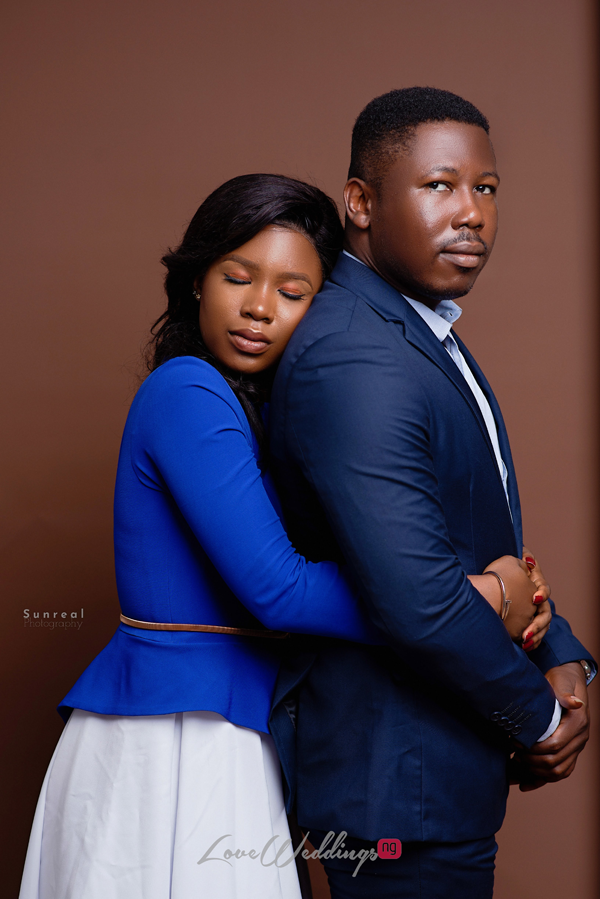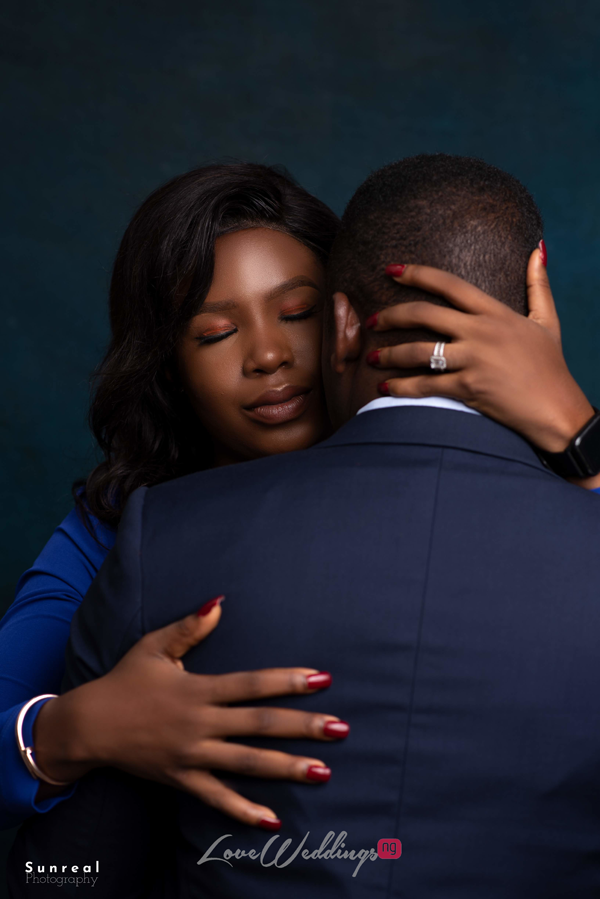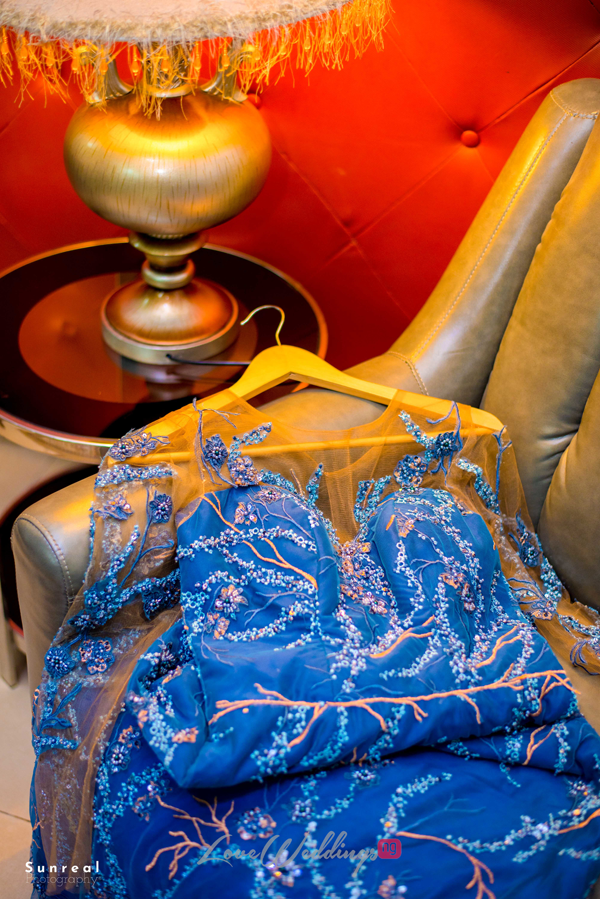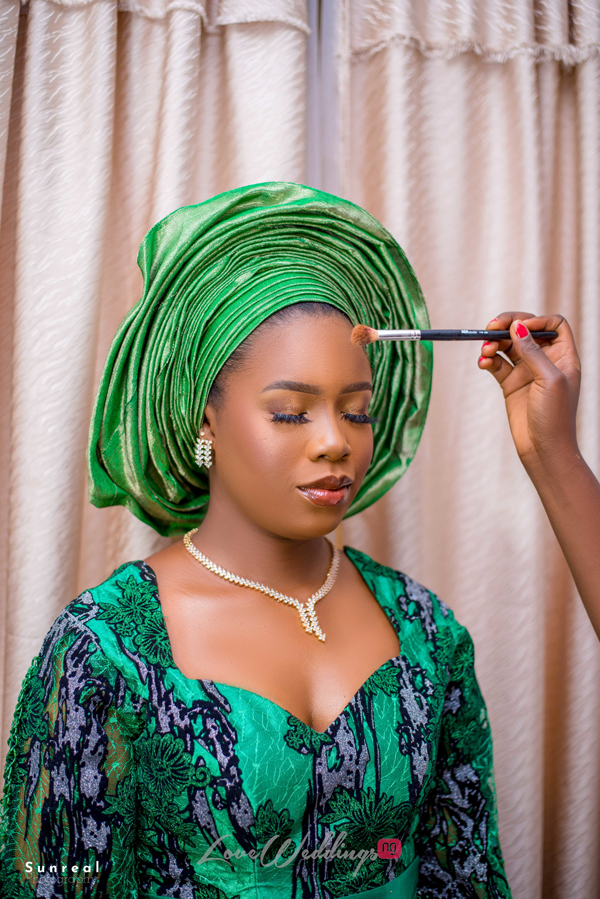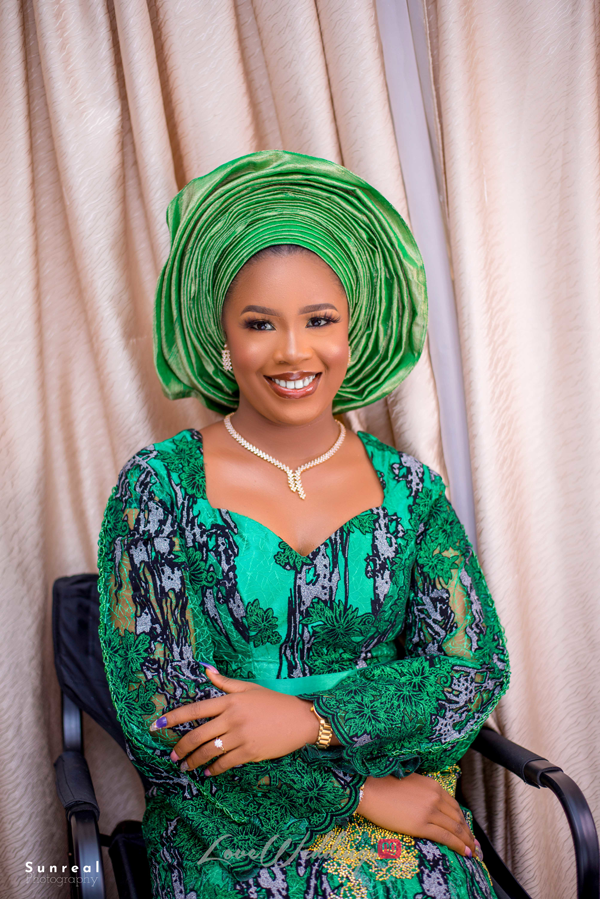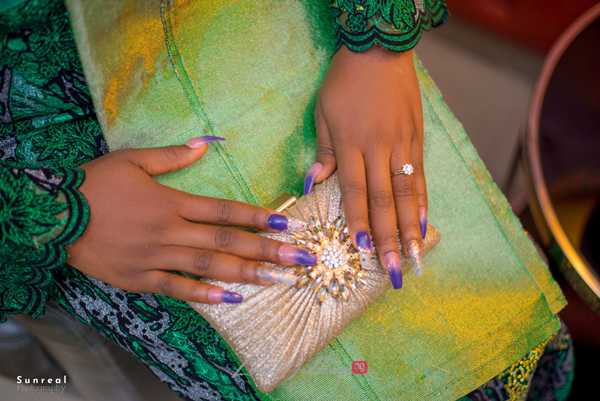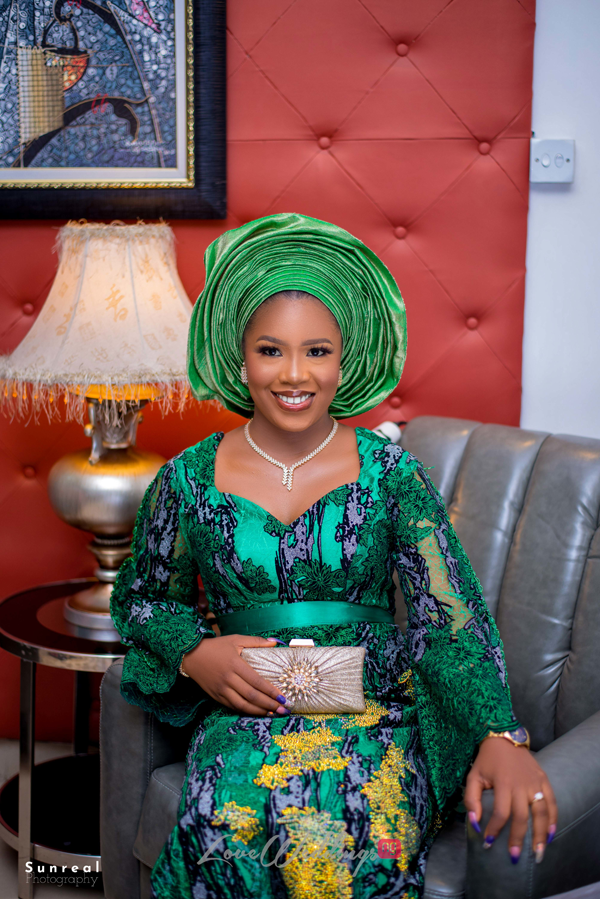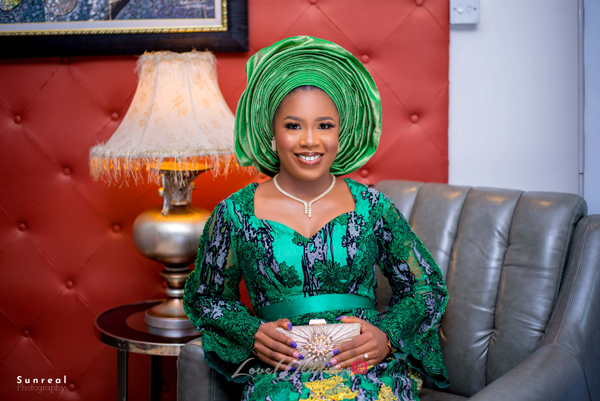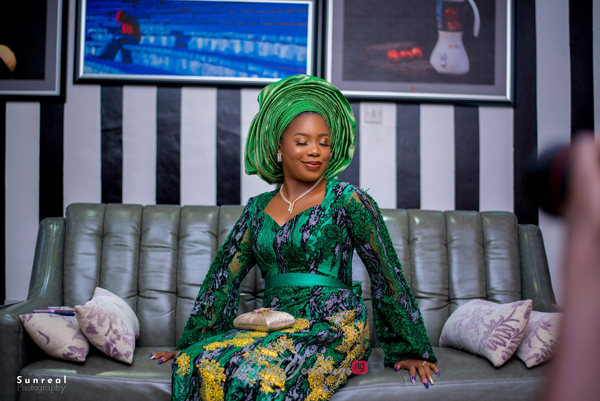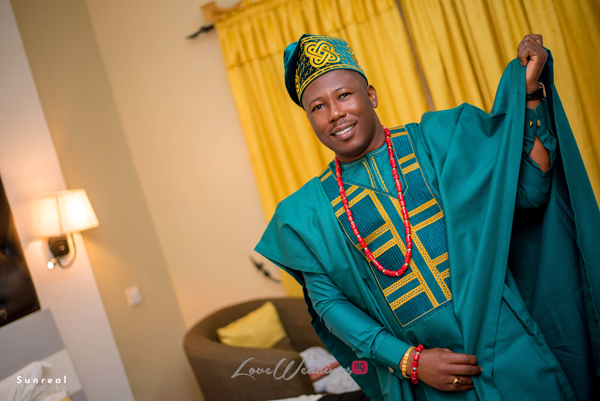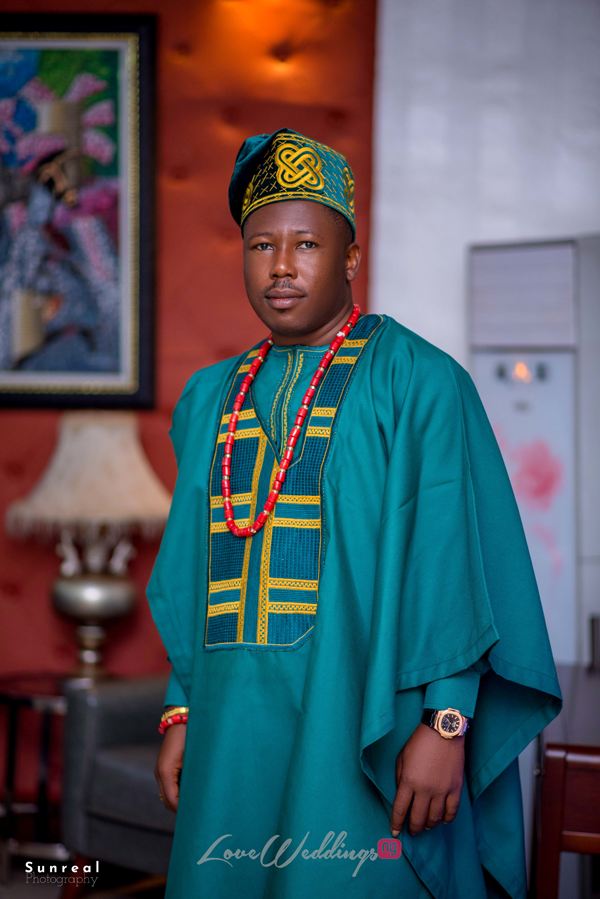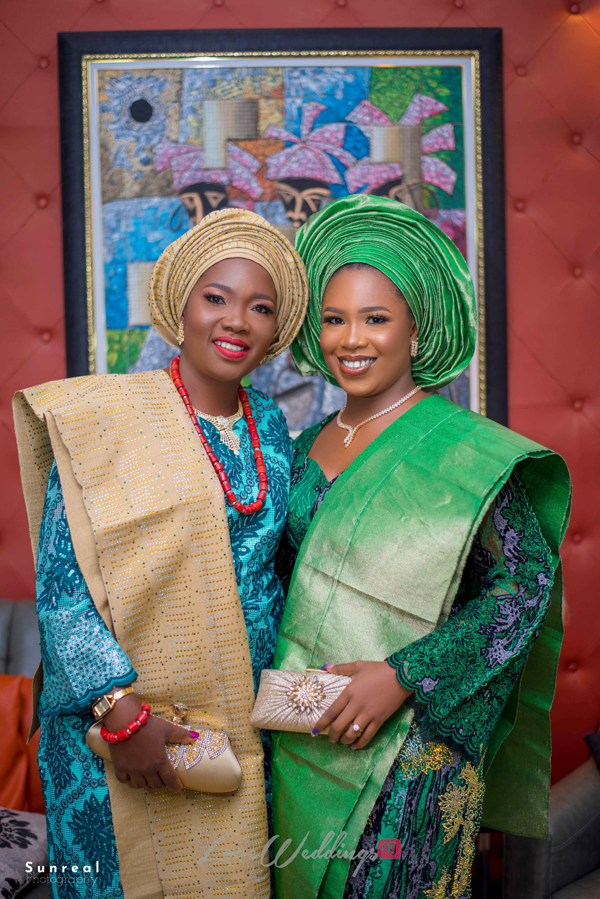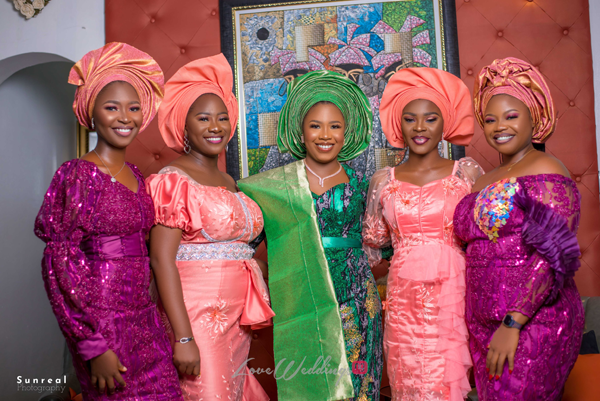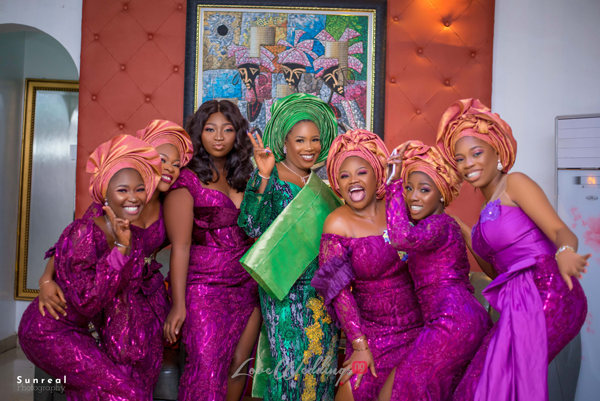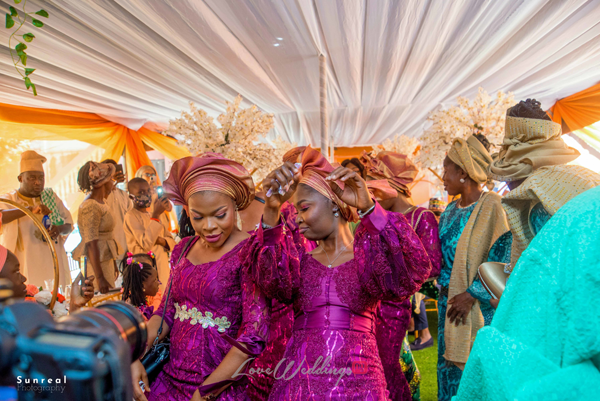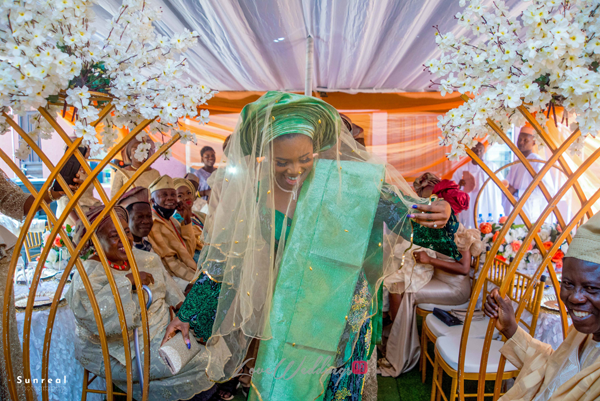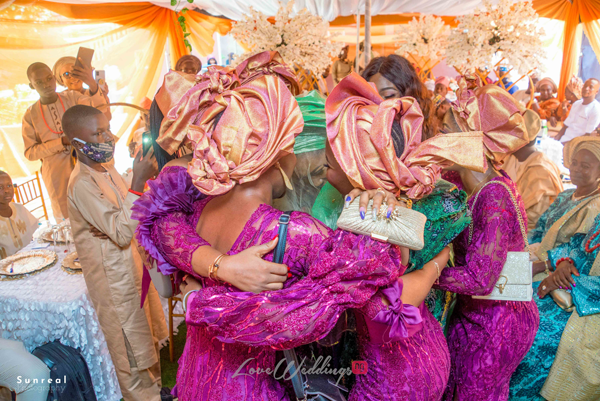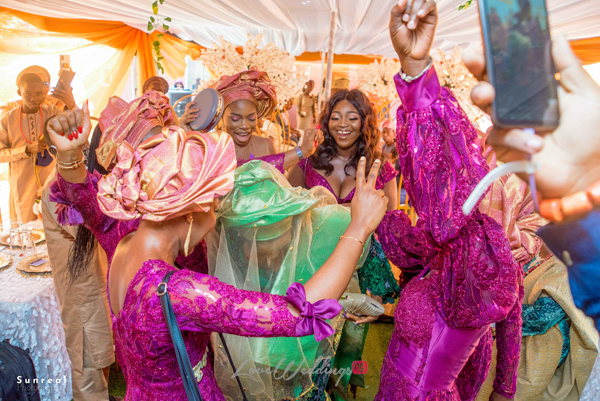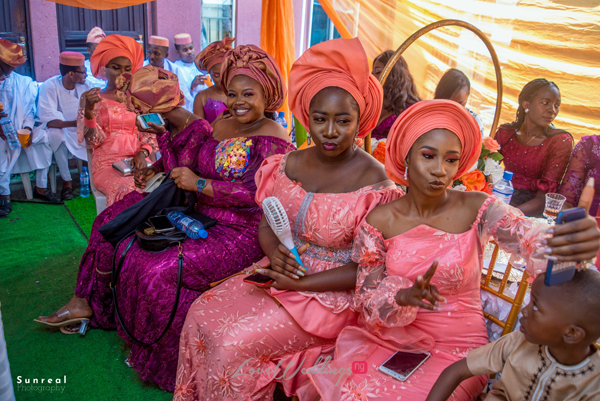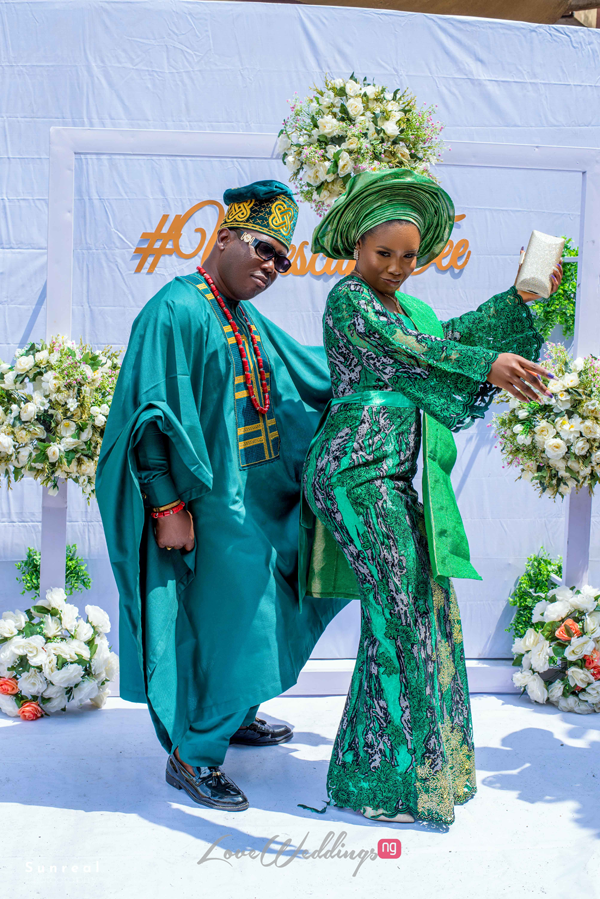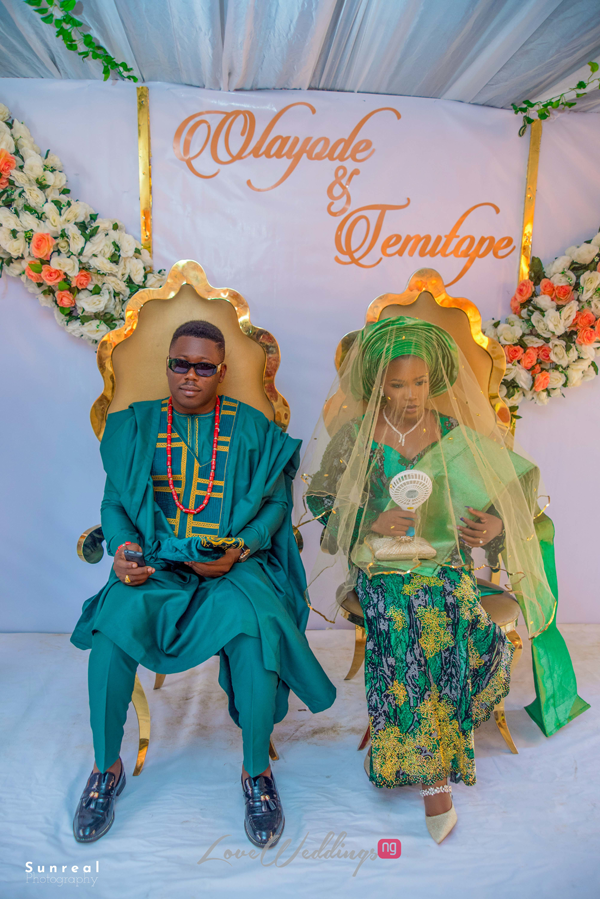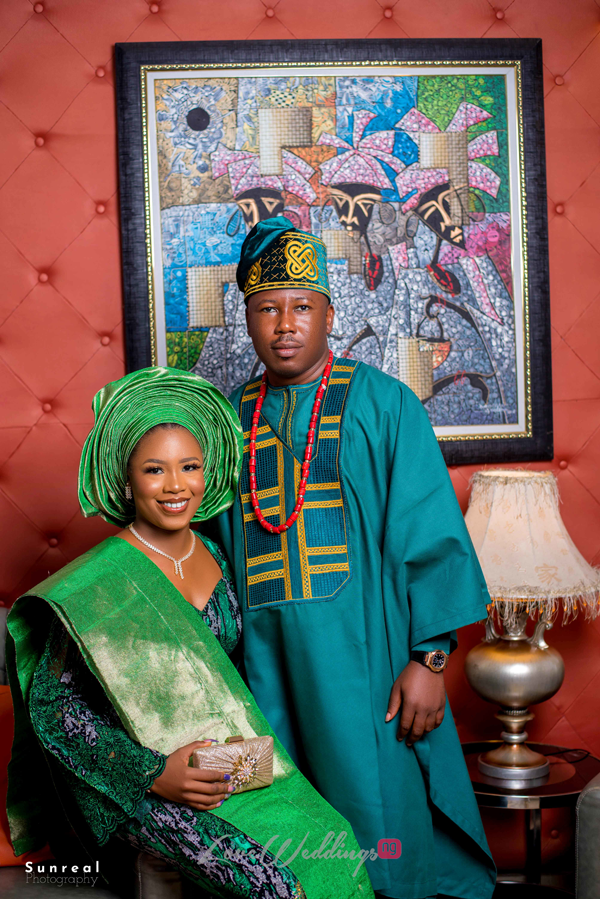 Vendors
Bride: @lolade_layode
Planner & Bridal Stylist: @ll_weddings
Outfit tailored by @Emmieboldent
Photography: @Sunrealphotography
Videography: @mcm_films 
Bride's makeup: @Dasilver_touch
Bridesmaids makeup: @glammedbymimi
Location 1: @Apartmentroyale 
DJ: @DJ Tundex