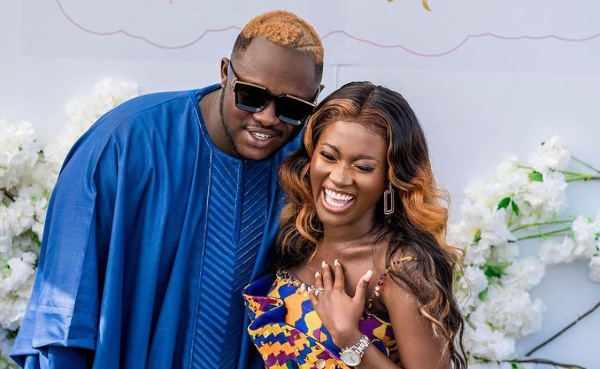 Last week, a Nigerian groom said 'I Do' wearing a dashiki top, American Bride and realtor, Janee gifted her groom an epic wedding gift, American reality TV personality, Jennifer Lynn Farley (JWoww) and wrestler, Jack Clayton are engaged. Nigerian saxophonist and content creator, Tuke Morgan celebrated her 3rd wedding anniversary and so much more. Here's all the wedding news you may have missed last week.
14 years in love! Ghanaian actor, Adjetey Anang and his wife, Elom Anan celebrated their 14th wedding anniversary last week. The Citation actor shared; "Cant thank u enough for your genuine respect..friendship… u are inspired beyond my faults, habits, bad behaviour… by the potential u see to be exactly why God placed me here. I am thankful for sharing these 14yrs with me. Looking forward to a stronger bond in the years ahead, the Lord being our helper!♥️♥️♥️"
I Do in Dashiki: Facebook user, Conam-Moses Orseer Anyamikegh's wedding photos were all over the internet due to his outfit choice. The groom wore a dashiki top and a pair of jeans for his white wedding in Makurdi, Nigeria. According to Gh Gossip, the groom shared; 'One thing I (The Husband) would say is, the wedding has come and gone. The varying opinions and debates about my simple outfit do not define how our marriage would be.'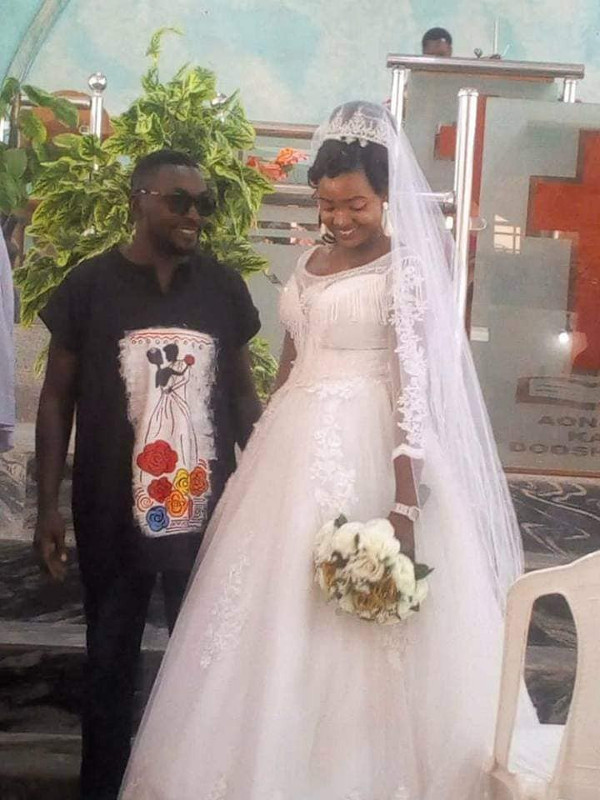 A surprise yacht wedding gift: American bride and realtor, Janeen's wedding video went viral last week. The video shows the moment she presented her groom with a luxurious gift of a yacht during their wedding ceremony in Miami, Florida.
A trad list to remember. Twitter user, @EkibyLeo shared a list of traditional marriage requirements, which sparked a lot of comments online. The list, which had different categories includes items such as a wheelbarrow, clothes, drinks, one basin, one table and more totaling over N1 million.
JWoww is engaged! American reality TV personality, Jennifer Lynn Farley (popularly known as JWoww) is engaged to wrestler, Zack Clayton. The couple announced the news on social media; the Jersey Shore star shared; 'On 2.27 I said yes on the top of the Empire State Building 💜💗 @zackclayton'.
#TukeTola2018: Nigerian saxophonist and content creator, Tuke Morgan and her husband, Tola celebrated their third wedding anniversary last week. She shared; 'It's been 3 years since we said I do and God has been so faithful! We're learning, we're growing, we're loving, we're adulting and we're conquering…'
Fella Makafui & Medikal are 1. Still on anniversaries, Ghanaian actress, Fella Makafui and rapper, Medikal celebrated their first wedding anniversary last week. The couple had their traditional wedding last year on the 7th of March 2020 in Accra. Fella shared; "To my wonderful, amazing husband who has shown me what love really is. The man who is the reason for my happy days and the comfort in my sad ones..The man who cheers me in my successes and encourages me in my failures… My soulmate, best friend, father, gossip partner, my business partner, my husband thank you for choosing me to spend your life with. I Love you today, tomorrow, and Forever!! Can't believe it's 1 Year already, indeed God lives .. Can't wait to grow old with you❤️ ". "je t'aime". Medikal thanked his wife for being "such an amazing soul and a great role model for our daughter"
Sparkle & Shine in Betsey Johnson x DB. David's Bridal and Betsey Johnson announced the launch of a new bridal footwear collection "for the girl looking to sparkle from head to toe". The collection, which includes stilettos, platform sneakers, and more is exclusively available only at David's Bridal.