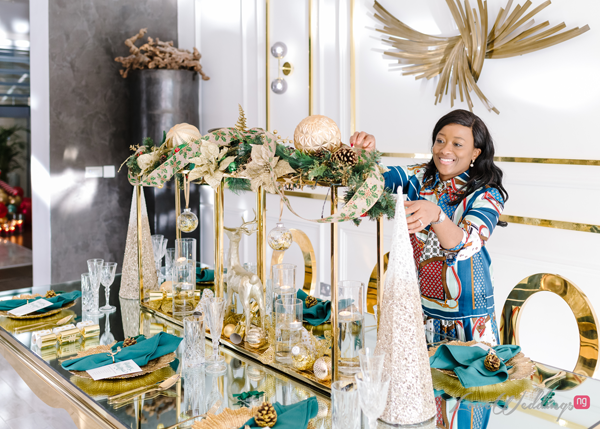 AFTR Weddings and Events is a luxury wedding and event planning company based in Surrey & Beyond. They design, create and deliver events and weddings for discerning individuals, families, companies, and charitable causes. AFTR productions engage all 5 senses to create unique experiences, employing the finest in-venue, theming, dining, music, entertainment, logistics, and most importantly, attention to detail to create an intangible element of wonder and luxury. Exhilarating, memorable events end to end, from conception to glorious execution.
Gabriella 'Gabby' OluKoya is the creative director behind AFTR Event and AFTR Academy. She has been designing and delivering luxury experiences in the luxury event market for more than a decade. Over the past decade, she has successfully built a distinguished career in bespoke events and global marketing for high net worth and luxury clients. She started her career in France in the hospitality world of events. She has worked with some of the most exclusive brands across Europe and Africa delivering unique events and projects. This includes working for one of the UK's largest private banks, top hotels in the world, and a leading private members club in Mayfair, UK.
Gabby has recently written a must-read guidebook for all couples, which has hit over 4000 downloads in less than 2 months of release. Gabby has written several articles for the Surrey Wedding Magazines; she has also been featured on a few well-known blogs including BlackBride1988, LoveWeddingsNG, Junebug Weddings, Surrey Magazine. Gabby is also a member of the Association of British Wedding Businesses (ABWB).
My alarm goes off at 5.30am
Describe a typical day at work… I get up at 6 am and do my daily prayer, breakfast and school Run), I live in the Surrey countryside, so every morning has birds chirping and fresh air! Due to Covid19, I don't travel as much and haven't had as many destination events. So, 2 days of the week I'm at the AFTR offices and the other three days a week, I'm out in Central London or Weybridge having back to back client meetings or visiting venues estates, castles and locations. I love a bit of BBC1 on the way out.
My office days usually start around 9 am after the school run with a morning briefing with my AFTR team. The team normally shows up with coffee, which is a Godsend. Our day starts with a creative briefing, client lists, to-do lists, zoom calls. After this, we spend most of the afternoon creating mood boards, event design briefs, research and vendor consultations. Lunch is normally at our local pub or Costa. These are my most productive hours; I hold creative discussions and follow up calls with clients based on my schedule. The day ends with dropping off my youngest team member at home nearby and picking my son up from nursery.
If I don't have an event, usually anytime between 6 – 9 pm is family time, no calls allowed, just some good food and family fun. From 9 pm – 12 am is when I create and review my daily to-dos and re-strategize for the next day, I also have a nice downtime with my husband chatting about everything and may even sneak in some time to watch the Men's Club by Tola Odunsi before heading to bed at 1 am
Your brand in three words… Luxurious, Creative and Timeless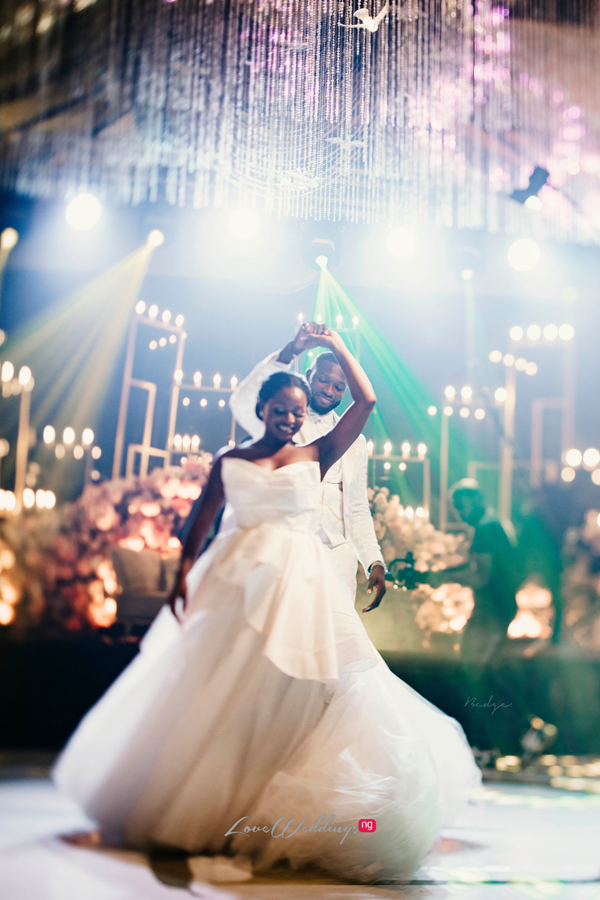 The part of my job I enjoy the most… I love every part of it, I enjoy and cherish every moment of my job. Not an easy job but you have to have passion and be utterly in love with it. I love creating different and unique experiences for each individual and clienteles.
What's the most difficult part of your job? Managing family's expectations. Every family is different and their wants and needs are different, you have to be flexible, patient, and assertive.
My biggest accomplishment to date… Regional Finalist for The wedding planner of the year award by The Wedding Industry Award (TWIA) 2020)
One quality every wedding vendor must have and why? Communication is key and important. A great wedding vendor understands that every client is different and can share and understand the client vision and dreams
What's the best souvenir you've gone home with from a wedding you've attended/worked at? A cashmere scarf with my monogram from an intimate wedding I planned in the South of France
Where do you see the wedding industry in 5 years? Oh Gosh! I'd say it would advance over the next 5years, especially with the pandemic where we've seen virtual and hybrid events and weddings taking place. I think that is the future of the wedding industry. We will see more of that especially with the new generations who will be getting married, Gen Z's will be more tech advanced than ever and we have to lead the trend to stay on top of our game.
Your thoughts on social media? It's the future, but there's still so much to learn and educate others. It has its advantages and disadvantages
Your top wedding planning tip for couples… Hire AFTR Event for your wedding planning
Interesting fact about you
I speak 3 languages (English, French, and Yoruba)
I own wine business in the South of France
I can't ride or swim
Most embarrassing/awkward experience… I had a client's wedding abroad who booked my accommodation for 2 nights. The night before and the night of the wedding. After the wedding ended at 1 am, I returned to my hotel the night of the wedding, and I was told my room has been checked out as the room wasn't paid for the 2nd night. This is 1 am in another country, the hotel had packed all my belongings out of the room. The hotel was also at full capacity so I couldn't book another room, the nearest hotel was also at full capacity and I couldn't call the couple, they had traveled on their honeymoon the night of the wedding, this has never happened to me before, ever! I am always very thorough with this thing. Thankfully I had a friend who lives in the city and I could get a taxi to her house to stay for the night.
What makes you laugh? Memes definitely and my cheeky son! All day long.
Does anything scare you? Losing close friends and family, I cherish my friends and family so much that I can't bear to lose anyone especially with what's going on with COVID, and that itself is scary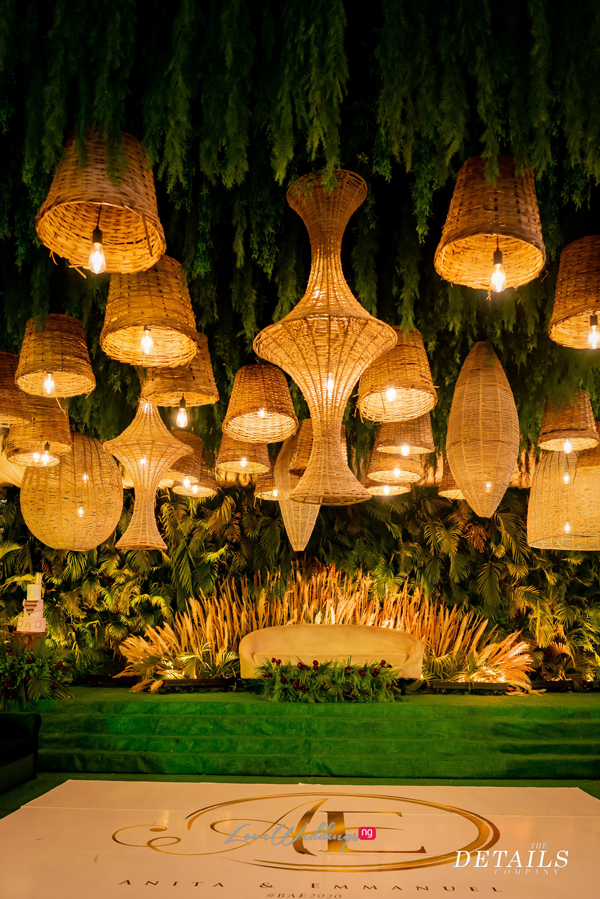 In my spare time, I love to cook for my family and enjoy a nice dinner and a bottle of wine in the garden star glazing. I work so hard and crazy hours that I cherish every moment I spend with them.
Where do you feel most at home? At home in Surrey, lazing around in bed with hubby and kid. The best comfort ever
Best piece of advice… Live Love Laugh and Pray. As cliché as this sounds, life is too damn short to not live it to the fullest.
Your favourite emoji? Smile- Always smile – Life isn't too bad.
What would we find on your bedside table? My bible and my phone
What songs are currently on replay?
For your Glory – Tasha Cobbs Leonard
Victory Belong to Jesus- Todd Dulaney
Piece of Me – Wizkid ft Ella Mai
What was the last book you read? "Mastery by Robert Greeene" A must read for anyone wanting to master their craft and study the greats!
Your favourite movie? I don't have a favourite movie, but I love romantic or sci-fi movies
Favourite food… I don't have a favourite food, but I love and cook Sichuan spicy fish every Sunday. This is a ritual in my household. I make my own special Sichuan sauce, which was originated from the Sichuan province in China. This recipe was passed down to my husband from his trip to Sichuan in China.
What's your favourite item of clothing? Everything Pearls. I love pearls, you will always see me wearing either pearl earrings or necklaces! My wedding dress was made completely out of pearls. 🙂 For me, pearls embody class and sophistication, which is what our brand is about.
Call or Text? Calls firstly then Text, I prefer to hear clients' voices and feel their emotions. Text just doesn't convey that level of detail and emotion. Text is great and I use it all the time especially WhatsApp, but I prefer to have a call first then switch to text.
Cook or Be Cooked For? Cook definitely! I used to be a sous chef in the South of France, I absolutely enjoy cooking and experimenting with different types of cuisines. You will always find me in the kitchen. If I wasn't a wedding planner, I most likely would be a top chef somewhere!
3 Guests for Dinner, who would they be?
Denzel Washington (I mean he is a very very good-looking chap and most importantly the conversation would be absolutely inspiring)
Michelle Obama (She's an epitome of grace and class, dinner with her would be a dream come true)
James Cordon (Just because I know dinner won't be boring)
2021 will be… a much better year than 2020! A year of growth and Greatness. Someone say Amen!