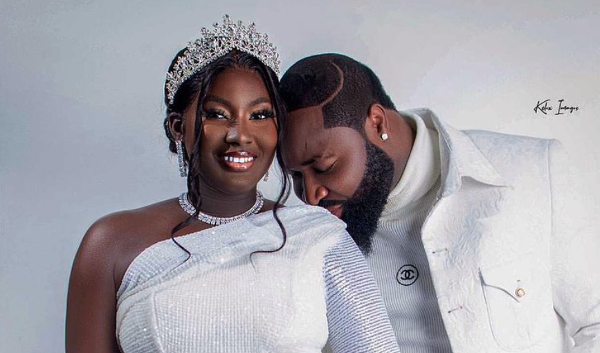 Last week, Nigerian singer, HarrySong tied in the knot, Ghanaian footballer and Legon City goalkeeper Fatawu Dauda got married to Failatu Alhassan, and the news of Yusuf Buhari's marriage to Zahra Nasir Bayero, daughter of the Emir of Bichi, Nasiru Ado Bayero was all over the internet. American actress, Bella Thorne got engaged to Benjamin Mascolo, Nollywood actress Omotola Jalade Ekeinde and her husband, Capt. Matthew Ekeinde celebrated their 25th wedding anniversary and good news for weddings in Singapore. Catch up on all the wedding news you missed on LoveWeddingsNG.
Drug certificates as a pre-requisite for marriage! According to Sahara Reports, the chairman of the National Drug Law Enforcement Agency (NDLEA), Buba Marwa, has suggested that parents should include drug certificates as part of the criteria to give their daughters and sons hands in marriage. He disclosed this in Ado-Ekiti at a colloquium tagged: "Walk Away from Drugs" organised by Ekiti State Ministry of Justice. According to him, "This will be the beginning in reducing drug usage and its prevailing economic effects on the nation."
Marwa To Parents: @NDLEA_nigeria Drug-free Certificate Should Be A Requirement For Marriage | Sahara Reporters
According to him, parents will be asked to list such documents certifying their children's spouses free from illicit drugs as part…
READ MORE: https://t.co/l6SzcXoD6j pic.twitter.com/DCb6f7uowd

— Sahara Reporters (@SaharaReporters) March 20, 2021
#Tarex2021. Nigerian singer, Harrison Tare Okiri (HarrySong) tied the knot on Saturday, the 27th of March 2021 in Warri, Delta State. On the morning of the wedding, the singer shared a video of his best man and colleague, Skiibii Mayana on Instagram.
Bella Thorne is engaged! The American actress announced her engagement to Benjamin Mascolo on Instagram. She shared photos from the proposal on Instagram. Congrats to the couple
#YOursForever2021. Nigerian footballer, Olayinka Peters and Yoruba actress, Yetunde Barnabas had their wedding introduction last week. See pictures below.
Fatawu Dauda is married. The Ghanaian goalkeeper tied the knot with Failatu Alhassan recently. Congratulations to the couple.
Yusuf Buhari's wedding. According to Daily Nigerian, Yusuf Buhari, the son of Nigeria's President Muhammadu Buhari is set to wed Zahra Nasir Bayero, the daughter of the Emir of Bichi, Nasiru Ado Bayero. The report states that the parents of the groom have met with the bride's parents to express Yusuf's interest and the wedding is expected to take place in the next two to three months.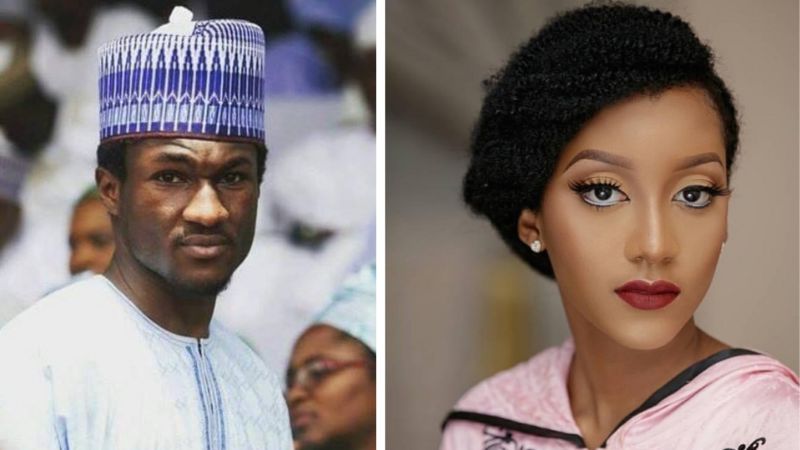 DJ Skillz is getting married. The popular wedding DJ is set to say 'I Do' to his fiancée, Adenike at their #Aok2021 wedding planned by Etal Events.
Plus-Fab Bridal: South African designer, Ouma Tema's fashion brand, Plus-Fab launched a bridal collection last week to mark their 10th anniversary. In a press statement, the brand shared; "The thought of going to a regular bridal shop to try on dresses can give many plus size brides anxiety. All this because nothing is available in your size …. Every woman, no matter her size, should feel beautiful on her special day. Pictures of this day last forever, and there is no second takes." We totally agree.
The Okoye's are 7! Nigerian musician, Paul Okoye and his wife, Anita Okoye celebrated their 7th traditional wedding anniversary.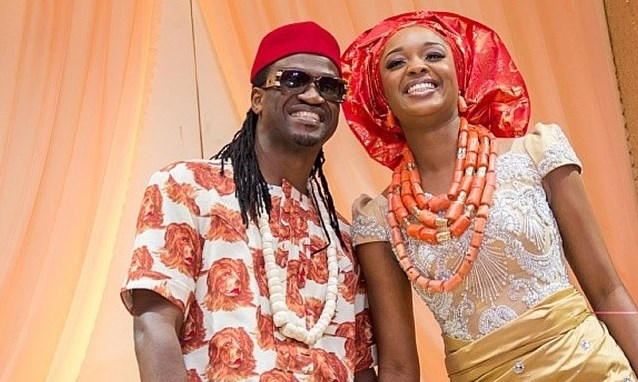 25 years strong! Nollywood actress, Omotola Jalade-Ekeinde and her husband, Capt. Matthew Ekeinde celebrated their 25th wedding anniversary last week. We love their anniversary shoot pictures photographed by Kelechi Amadi Obi.
The Idibia's are 8! It's been 8 years since Nigerian singer, Innocent '2 Face' Idibia and actress, Annie Macaulay Idibia's dreamy wedding in Dubai. Annie shared; 'Yes!!! I married my first crush! Yes!!! I married my first love ❤️ Yes!! I married the baby daddy to my first child "my sunshine" 🤩 I always knew it was you…'
The Bright's are 9. British-Nigerian Youtuber and entrepreneur, Patricia Bright and her husband, Mike celebrated their 9th wedding anniversary last week. She shared on Instagram; '…It feels like we met yesterday on the doors of some sweaty club in Manchester! Here we are 2 babies deep and many stories to tell! I'm Blessed to have this soul in my life.'
The Letsholonyane's are 3. South African footballer, Reneilwe "Yeye" Letsholonyane and his wife, Mpho Letsholonyane celebrated their 3rd wedding anniversary.
Year 10! Reese Witherspoon and her husband, Jim Toth celebrated their 10th wedding anniversary! The American actress shared on Instagram; 'Celebrating 10 years of marriage to my sweet hubby. What a special day with all of our dear friends. Looking back, I can't believe it has gone so quickly! I guess that's how it goes with 3 kids, Big LOVE, lots of laughing, non-stop travel, so many dogs, and fun adventures… figuring out this crazy world together. Here's to many more days in the sun! I ❤️ you, JT.'
Weddings in Singapore: Singapore's government announced an increase to the number of people allowed to attend marriage solemnisations and wedding receptions. According to Gov.sg, the limit will be increased from 100 to 250 attendees for marriage solemnisations (including the wedding couple, excluding the Licensed Solemniser and vendors) and for wedding receptions (including the wedding couple, excluding vendors).
The announcement came just right after it was announced that a wedding venue 'The Orange Ballroom' was ordered to close for 20 days for allowing a couple host three wedding receptions with 275 people on the 30th of January.
Wedding venue "The Orange Ballroom" at Tanjong Katong Complex was ordered to close for 20 days for allowing a couple to host three wedding receptions involving 275 persons on 30 Jan.

Enforcement action will be taken against errant operators and individuals. pic.twitter.com/25qV3Pnn9A

— Singapore Government (@govsingapore) March 23, 2021
#BecomingTheOlumides. Marketing & Launch Expert, Tricia Ikponmwonba and business coach, Olufemi-Olumide said 'I Do' last week.