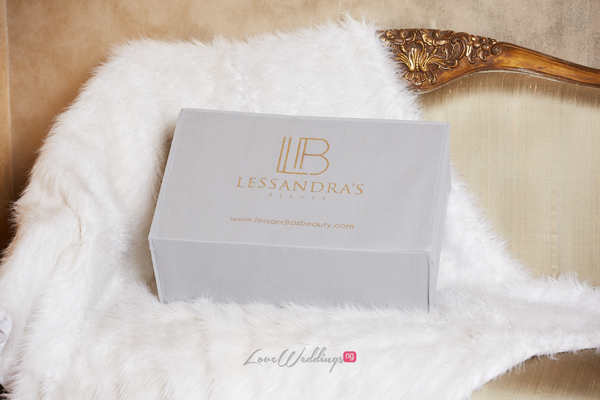 Lessandra's Beauty released a bridal robe collection recently and we're here for it. Six grand robes with very distinct personalities all packaged in custom-made, water-resistant garment carriers; what's not to love? Speaking to Lessandra's Beauty about the collection, they shared;
At Lessandra's Beauty, our mission is to ensure that all brides feel and look like queens throughout their special day. This brand-new robe collection focuses on the morning of the wedding, wherein recent tradition, bridal party photos are taken which essentially sets the scene to the day. We wanted to make your wedding morning not only exciting but memorable with our hand-picked designed robes.

This collection consists of 6 robes, all having a personality of their own and we are confident that you will find the perfect one for you. All robes will be packaged in our custom-made, water-resistant garment carrier and are easy to travel with as it's cabin friendly; perfect for destination weddings.
Check out the pieces, all named after some influencers you may recognise.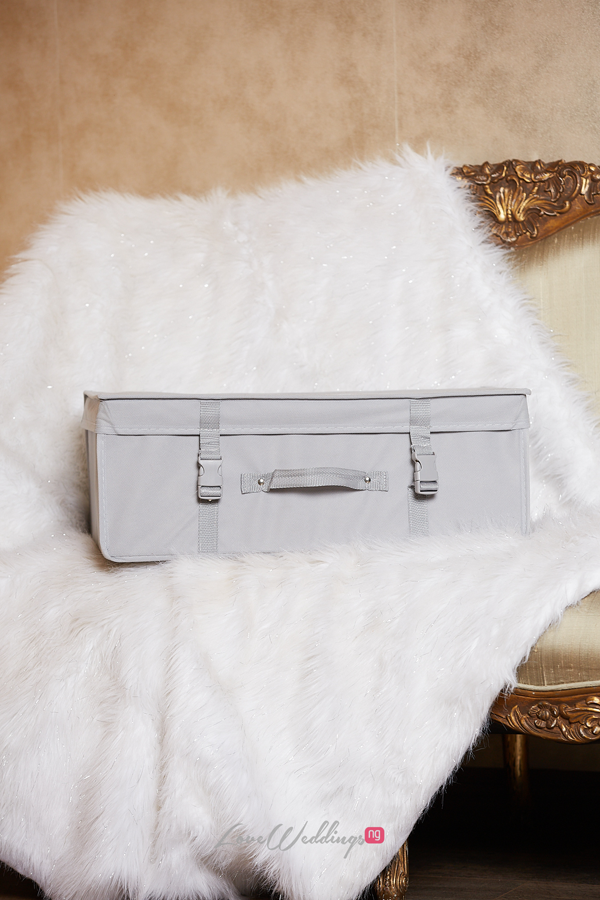 WURA: Wura is our statement 'out of the box' piece, showing off its mesmerizing silver sparkle. The off-shoulder puffed sleeves and large split, allows you to effortlessly strut your stuff. A perfect garment to showcase your inner glitz and glam. This will make every camera angle your best angle.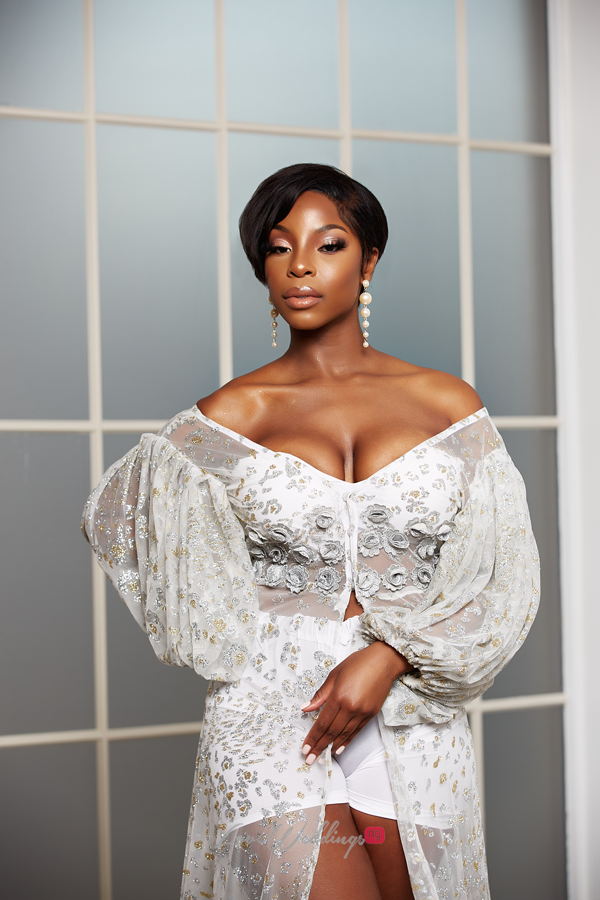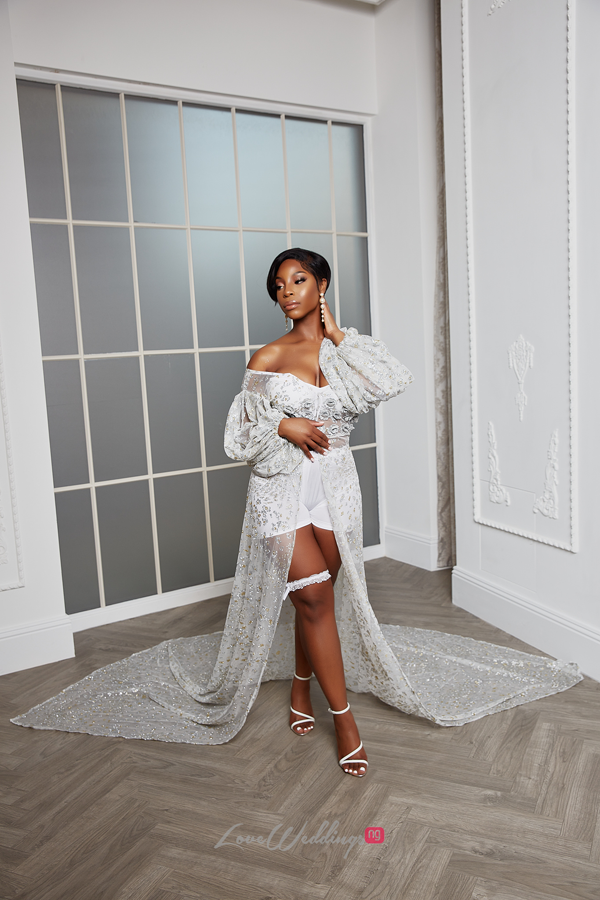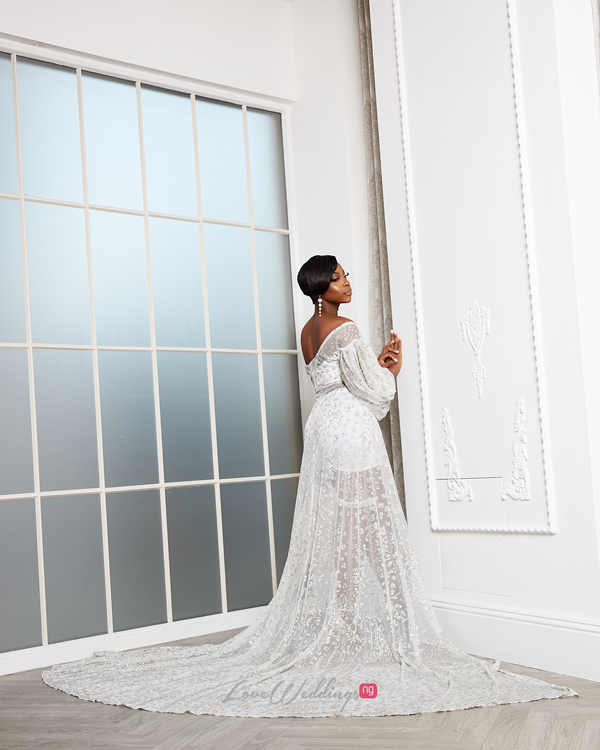 DELILAH: Delilah's extra-long train will captivate your partner, along with the mesh and lace layered corset. The sensual back detail allows you to adjust the fitting of the corset. This piece seductively accentuates all of your womanly curves in all the right places.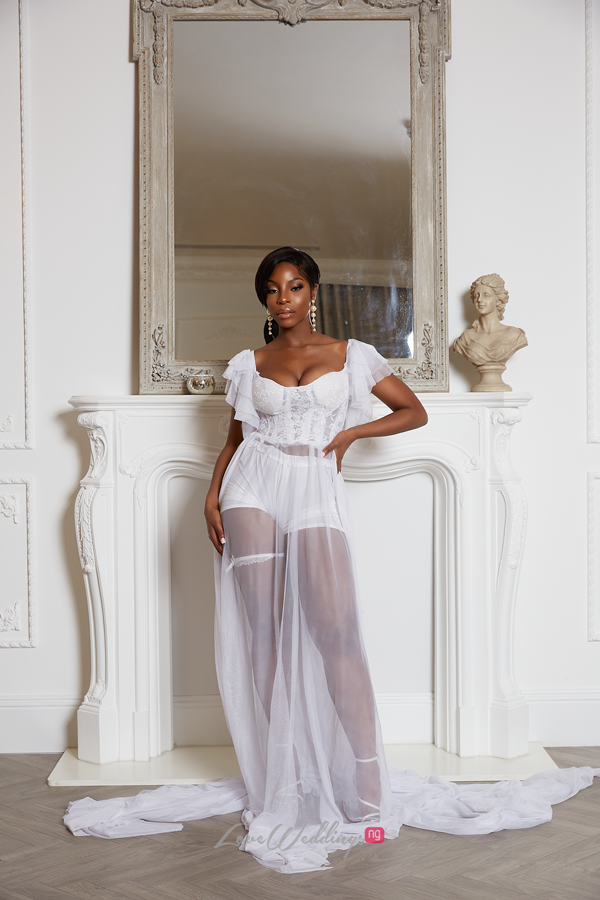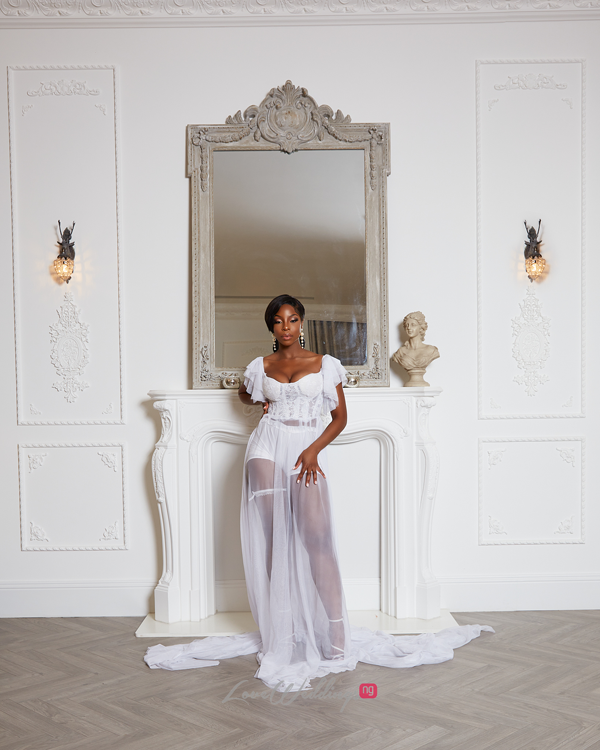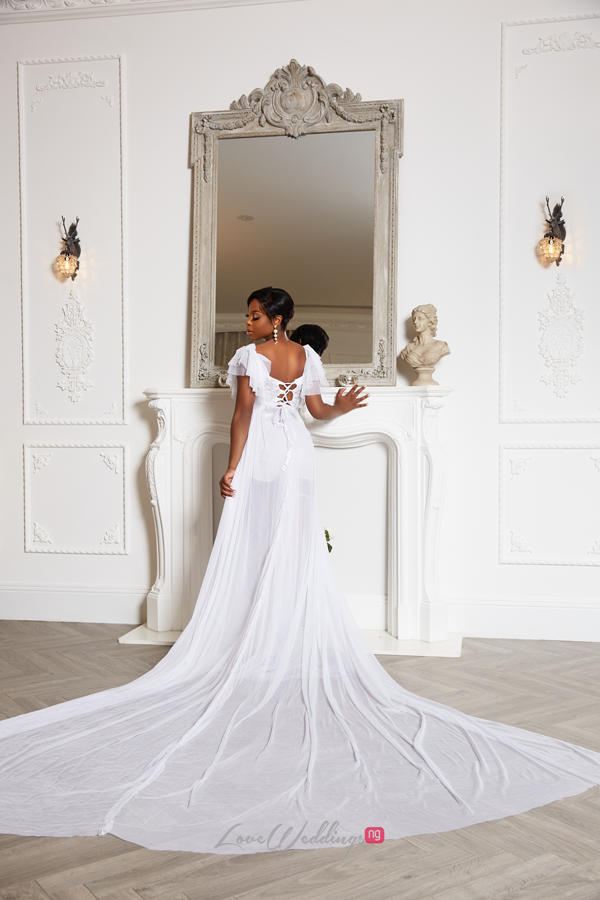 SADE: Sade is the embodiment of royalty. The robe reflects the queen-like treatment you shall receive on your special day. Similar to its sister robe, Nala, the exaggerated ruffled finish of the sleeves set the tone of the special occasion. The blush color elegantly complements all skin tones, with its enchanting inner silk dress and mesh ruffled train.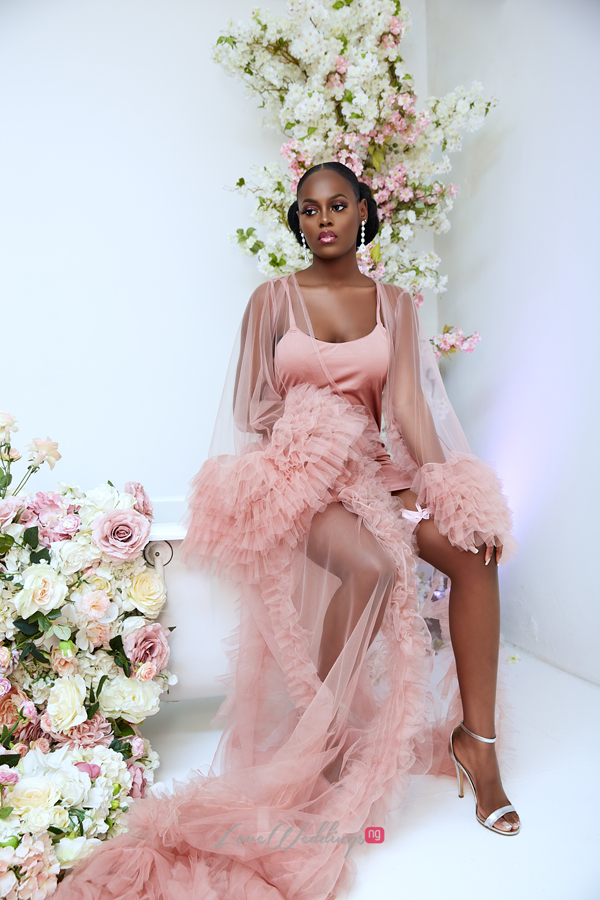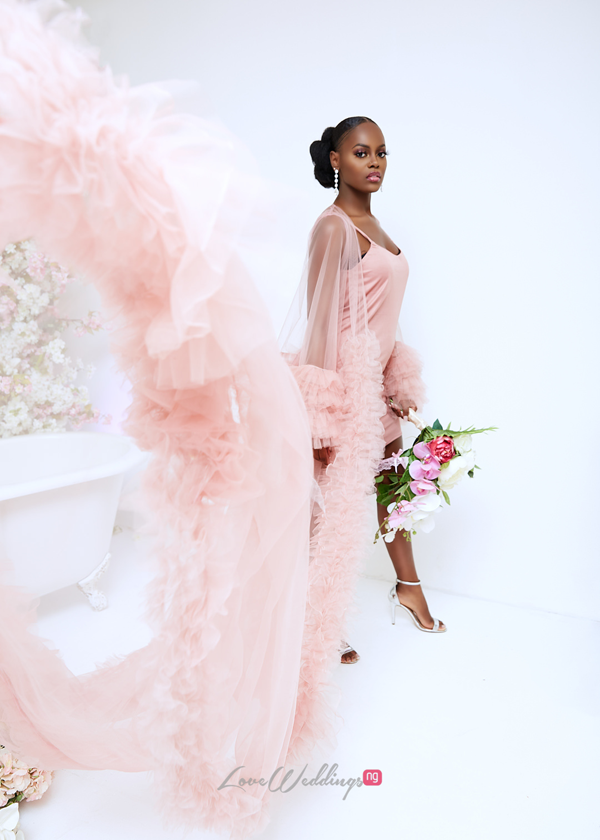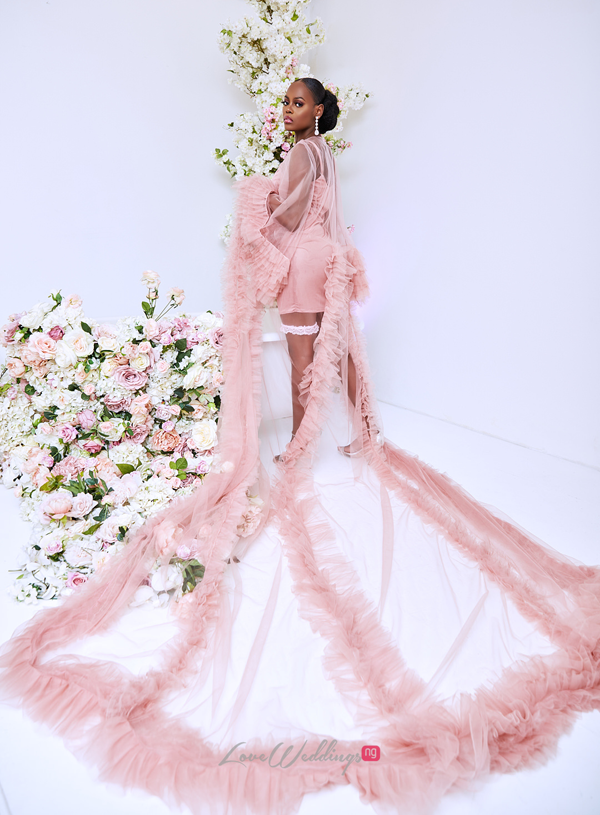 NALA: The Nala robe is known for its flamboyance with its eye-catching ruffles, mesh detail, and silk belt. This versatile robe comes with an inner silk mini-dress. With this robe, you can be sure to stand out and dazzle the crowd, as the long train graciously glides behind you.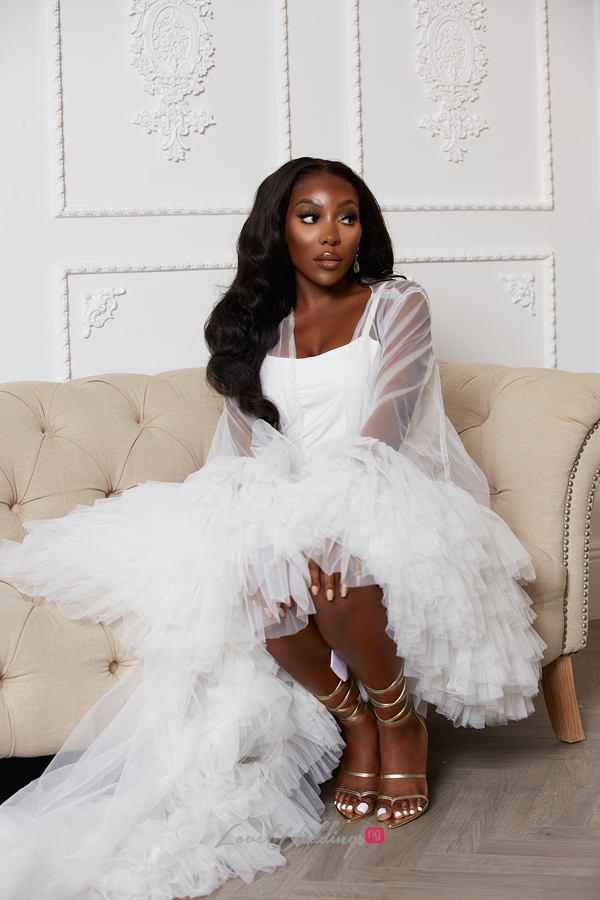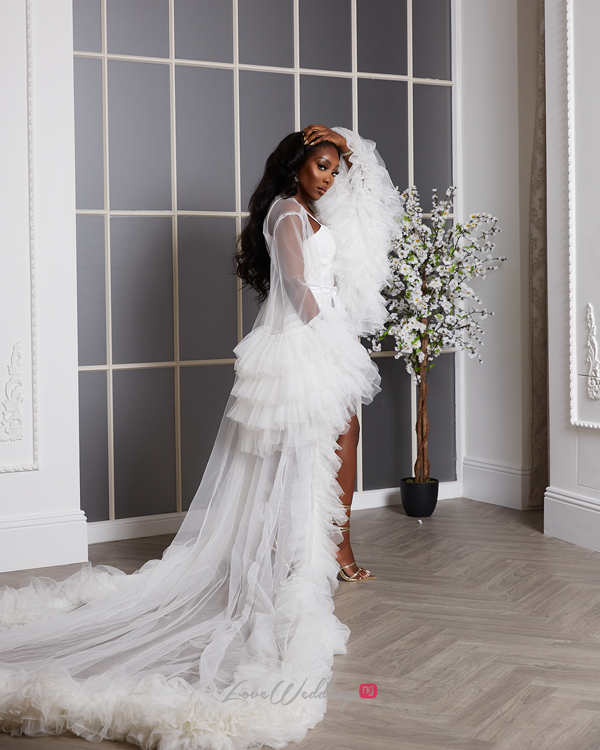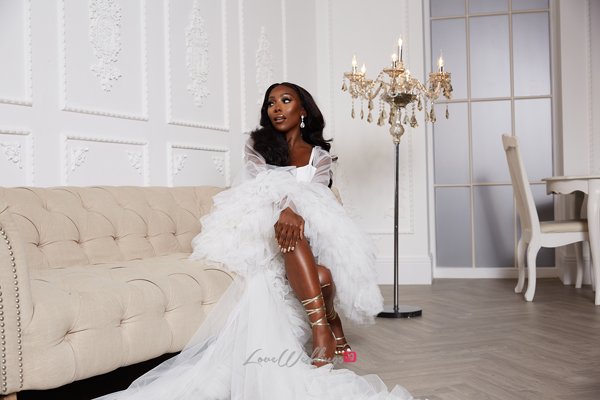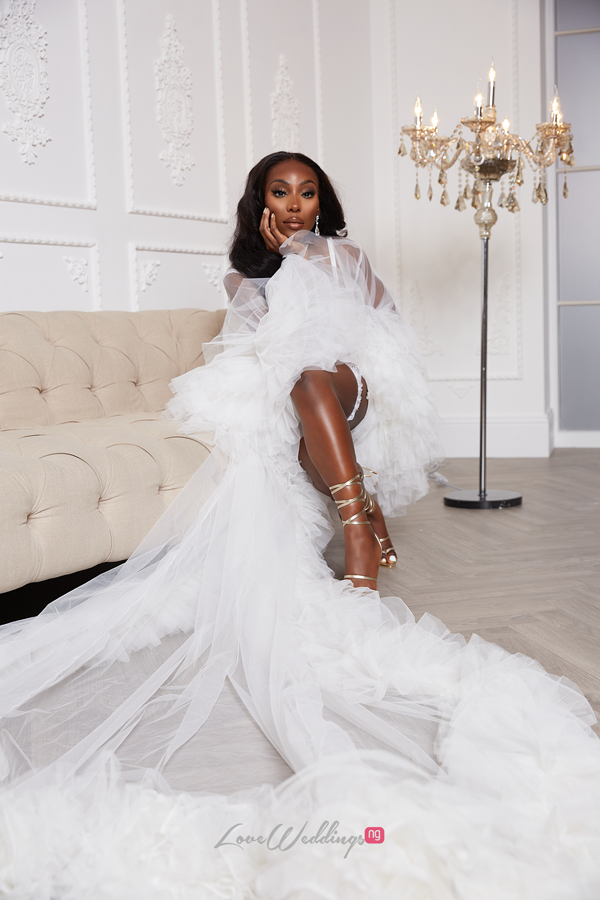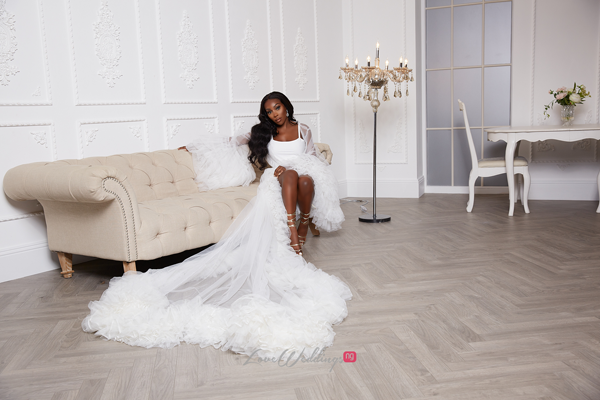 DARA: True to its name, this robe interprets beauty, class, and elegance. Its exaggerated peach mesh layered ruffles are complimented with a long train and inner figure-hugging mini-dress. This robe allows you to look and feel fulfilled as you transition into a stunning bride.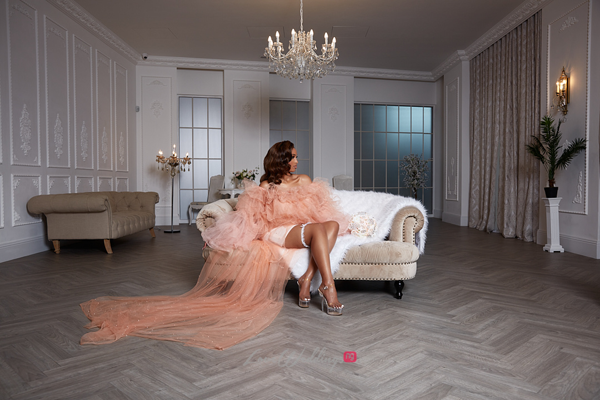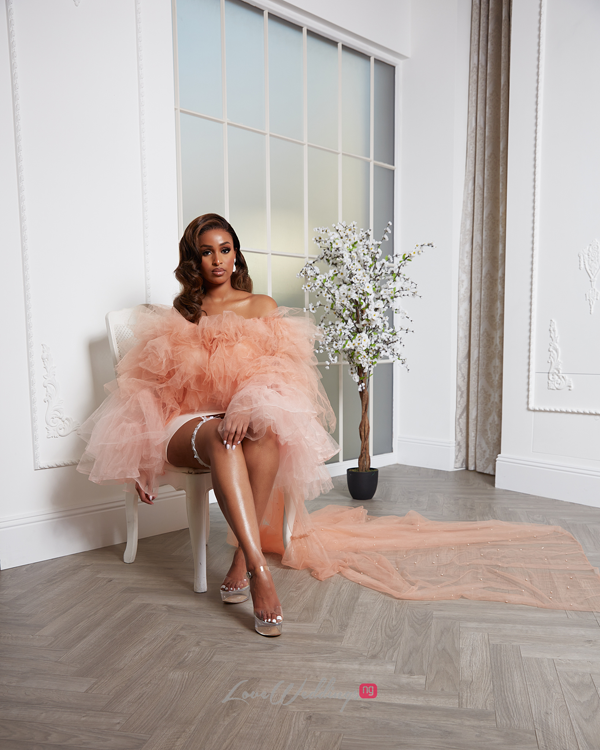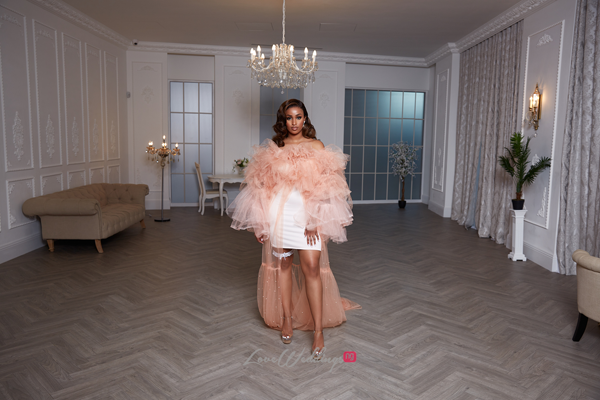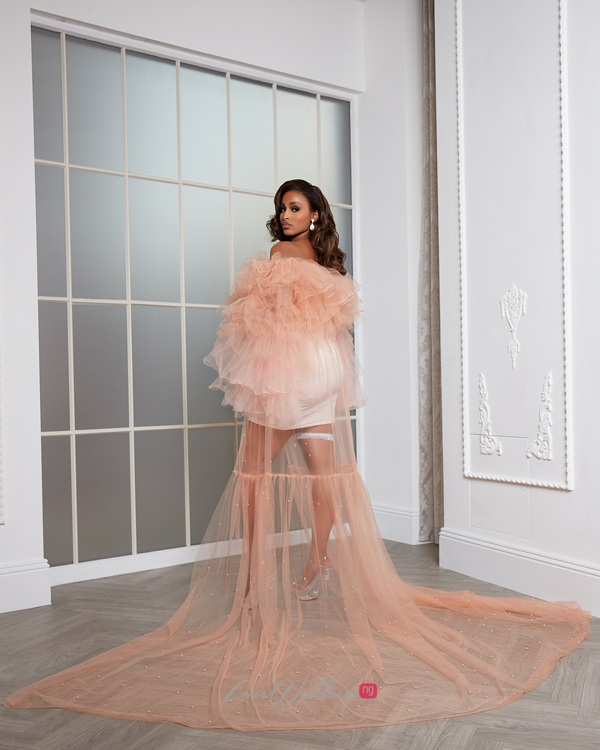 ADALIYA: A double-layered tulle tutu robe for those looking for a more modest look, with its unique off-shoulder polka dot sleeves that cinches your waist with its embellished jewelled belt. Adaliya emphasizes your goddess-like radiance, enhancing your true beauty.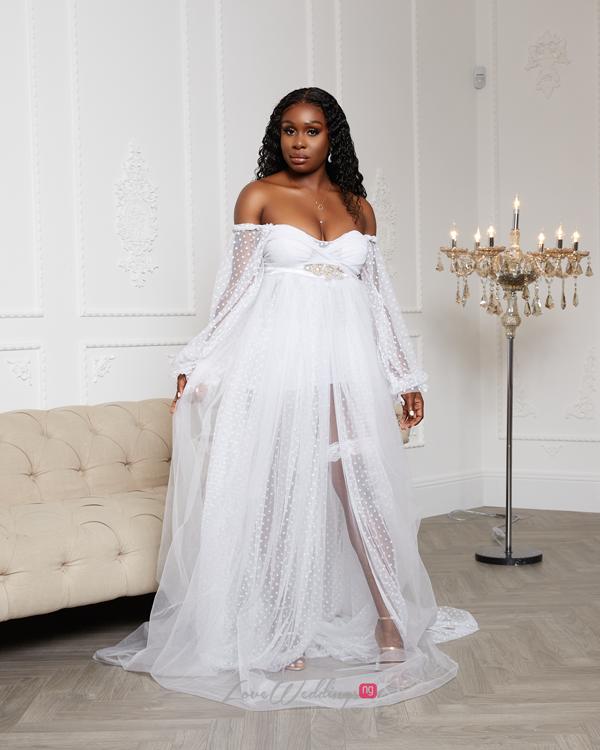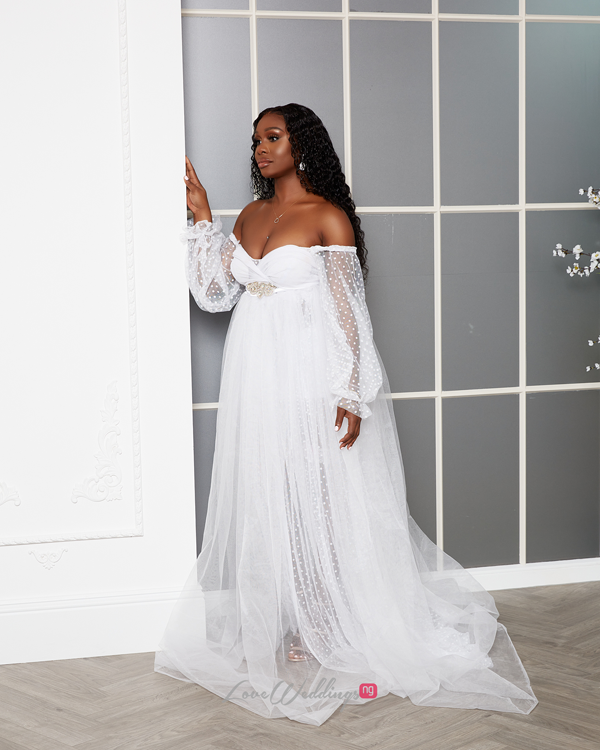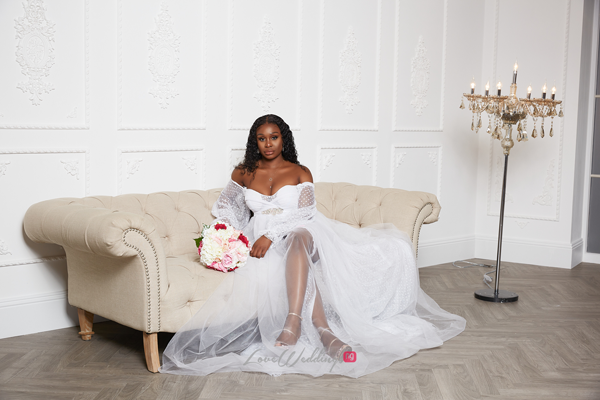 Vendors & Credits
Robe collection/ bridal hairstylist: @lessandrasbeauty 
Wigs: @reecapellihair 
Makeup: @b_beautifulglam | @mana.mumin 
Bouquets: @tubesfloral 
Videographer: @eristudios 
Photographer: @bevonburke 
Models: @ife_x @hothibaq @kunbit_ @msnevaeh_