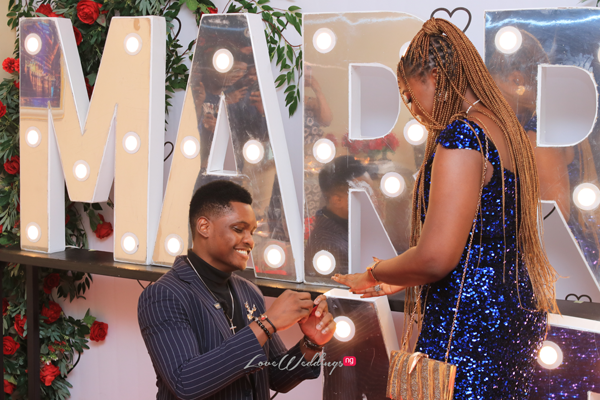 Nigerian couple, Oyinkansola and Folu got engaged recently and they shared their love story with us. From meeting one beautiful evening at Cactus to long phone calls, frequent text messages to Oyinkansola saying 'Yes', here's the beautiful story of how they met
Our love story
For the handful of people who know me, I wouldn't deem myself capable of writing a paragraph of romantic notes. Love, in its usual splendor, however, has it ways of making mere men into Shakespeare's. As I commit my future to my lovely wife, allow me to tell a story; one that borders on fairy tales and telenovelas; my personal version of where, what and how true love can exist.

I met Oyinkansola on a beautiful evening at Cactus. Even though I was simply supposed to meet up with my friend, Vivian for a house party, I ended up falling into a trance at the mercy of Oyinkan. Her lovely smile in her red jumpsuit, sweet-smelling perfume, radiating skin married with her cropped haircut was all that mattered in that moment. I ended up playing photographer for her and my friend, Vivian, for an unmissable chance to "harbor their photos". I had played the scenario – take bomb photos, pray airdrop doesn't come up and get her number to share the photos. Vivian was onto the game so she particularly insisted I took the photos.

The day after was the beginning of our chapter – from long phone calls to frequent texts, the next couple of weeks built up the right momentum to our first date. I'll never forget smelling myself a thousand times and trying a myriad of perfume scents just to leave the right impression. It was about 7pm at Café Jade, Lekki Phase one. I recall being out of breath when I saw Oyinkan for the first time, texting my friend Lanre about how beautiful my date was, overthinking every single move. I remember the wry smile that adorned my face when she told me she knew what I was up to with the photos. I remember how my baby constantly said I was too good to be true and I probably was a serial killer. We had some good conversations, food and wine, the night came to end, and like the gentleman I am, I got her a taxi, hugged and planted a peck on her cheeks, then opened the door for her to step inside. I thought about her and seeing her again all through my drive back home.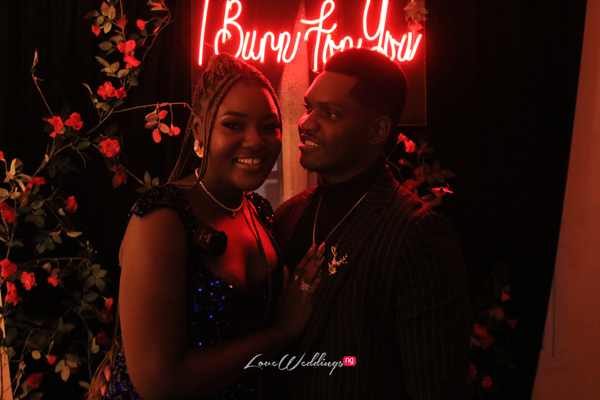 As the months went by, we became friends, we spiraled into a habit of constant communication and good times. At first, either of us didn't obsess about putting a title on it, we were sort of in an undefined relationship till Oyinkan pointed it out. TBVH (To Be Very Honest), I retreated a bit. I wasn't sure what would happen with us if we committed. Little did I know that I would feel what it was like to not have her in my life the coming days. My baby withdrew, and I lost my mind. As the calls and texts dwindled, I realized that I couldn't live with the thought and reality of not having her in my life. So, on this Sunday, although I had been to church earlier, I went back home, changed into my freshest kaftan, bathed in my bottle of Paco Rabanne XS perfume and found my way to her church. After squeezing past a drone of soon-to-be God when women that I have had in my life, there was no way I was going to let this gem slip from me. As God was on my side, there was a vacant seat just behind her and her mother. I slipped into the chair, took a deep breath and whispered "You're not going to get rid of me this easy". As she turned around, smile as wide as her hips, I felt something melt within me. I just knew I had to take a step towards having a solid relationship with her.

Days, weeks and months, as moments of pain, joy, sadness, laughter, celebration, trials and a host of other emotions that plague and test both our individual values and togetherness in our relationships go by, I made a decision in January that I was going to propose this year. She's my number one person and although I have not the words to articulate how I feel, the peace of mind, joy, care, love and support I get from her, evidences that Oyinkan is my soulmate. I love her now, and I'll love her till my last breath"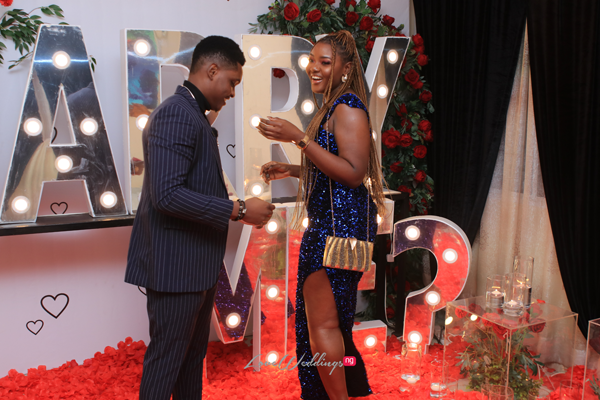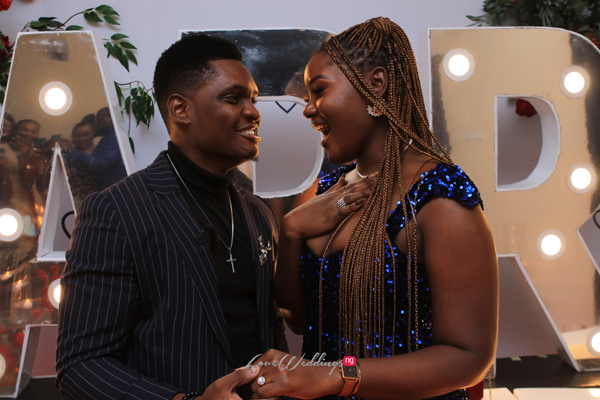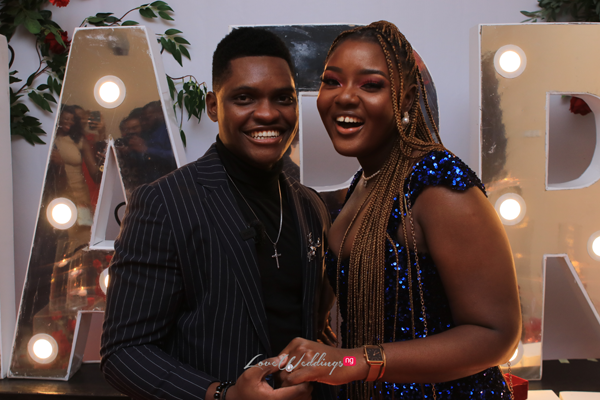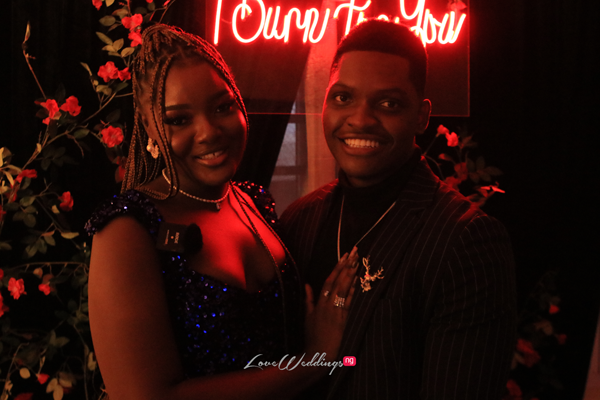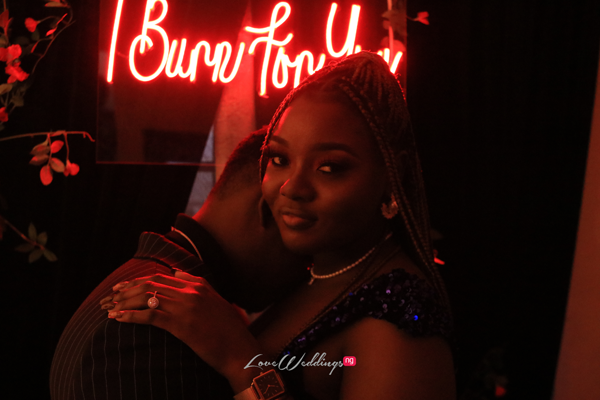 Vendors & Credits
Bride: @jumaaai
Decor: @proposalbells
Planner: @eventsbytobs