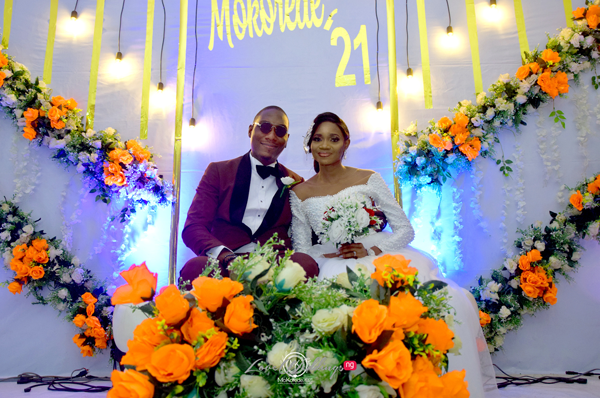 ---
Fashion designer, Monisola Fatoyinbo and digital artist and illustrator, Korede Awofuwa of KoryArts said 'I Do' on the 21st of August, 2021 at the Imperial Hall, Alausa, Ikeja. As expected, #MoKorede2021 was a fusion of colours and beauty. With two creatives from the Arts and Fashion industry, their wedding witnessed DIY at its finest.
The groom via his brand, KoryArts designed almost everything used at the wedding and the bride made her own wedding gown and her engagement dress as well as the agbada's for both the groom and his agbada squad. In Korede's words 'That there is one special Lady.' They described their wedding planning experience as the smoothest ever. "The support was just amazing… MC, Cakes, Decoration, Ushering, Bouncers, Caterers, Photographers all friends of the couple just made things fall in place and very easy. The amazing EmmaOhMaGod, a friend of the groom also came to give support to toast and spice up the fun.'
We love that the couple's wedding was fully on brand… With a wedding logo, a joint Instagram page – @mokoredee2021, wedding illustrations, and more. Read their love story and see pictures from their beautiful wedding
Our story
We met through a friend who just 'finished work well'…lol. I only requested for her contact but my friend went ahead and mentioned how much of a 1000 yards husband material I am… lol. I believe I'm that though.

However my first meeting with her on a movie date was so amazing, I knew right there and then I can present this lady to my parents and marry her. Her class was top-notch, she was beautiful, she knew what she wanted and she was humble and I will forever be grateful for taking this decision to go ahead and marry her.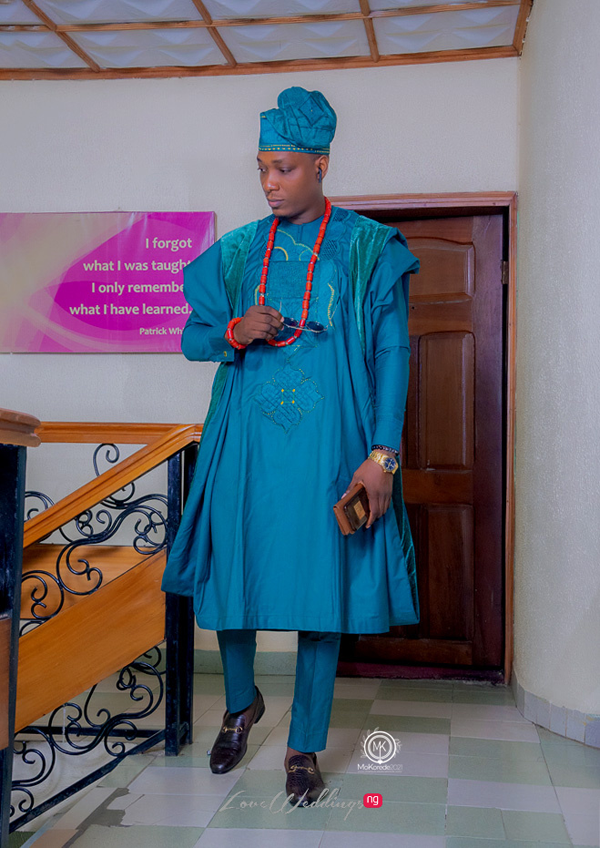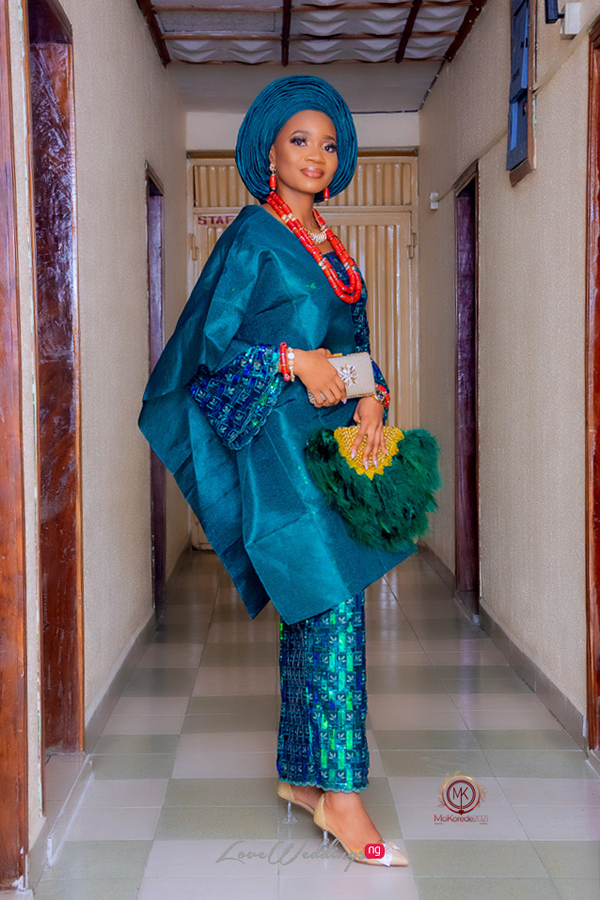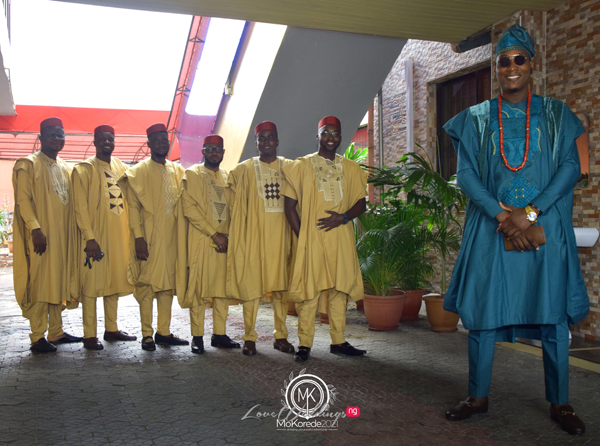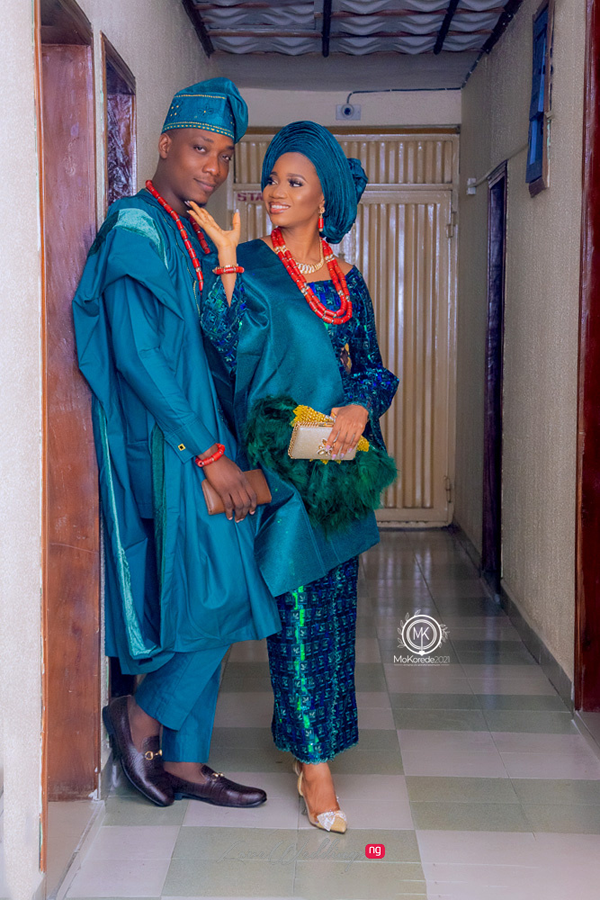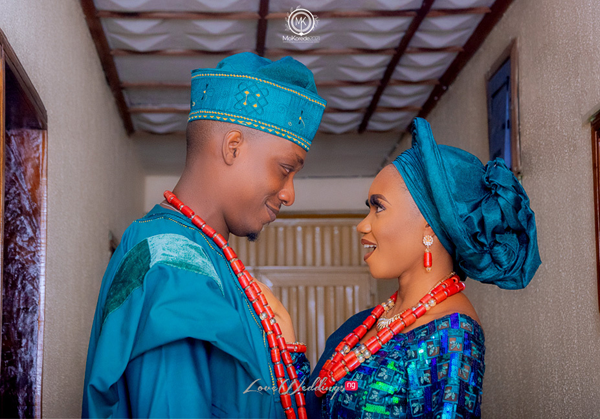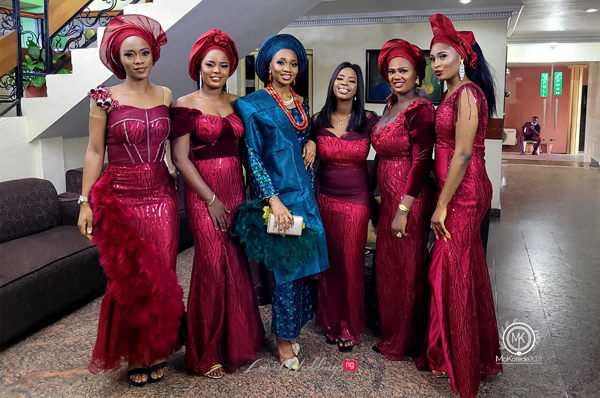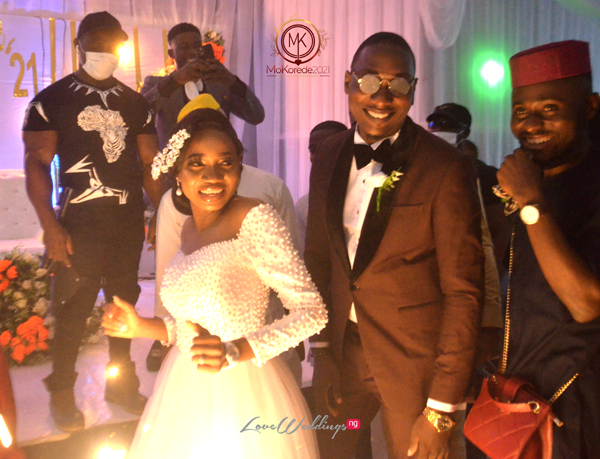 Vendors & Credits
Cakes: @Rellascakes_nmore
Beads: @Remsilcrafts
Agbada's, Wedding Gown: @Adufeclothing
Suits: @Joe_Ade
Small Chops: @Glamourxpression
MC: @Dapoadegboye
DJ's: @BiolaBizzles | @E_xceptional
Decor: @Greenicebergushers
Design: @Koryarts