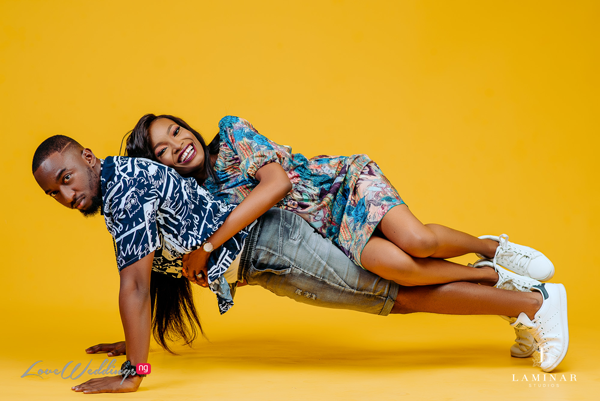 This post was inspired by a recent motion engagement session by Nigerian photographer and videographer, Sniper Ajix. When it comes to prewedding shoots, there's no one size fits all approach, from iconic locations, outfit ideas to activities, we've collated 20 prewedding shoot ideas you'll want to try as you countdown to your big Nigerian, African wedding. Check on it!
---
Wear matching PJ's and stay in bed
Shoot your prewedding photos in a studio. Studio pre-wedding shoots are definitely a growing trend for Nigerian couples; we pointed this out in our 2017 list of Nigerian Wedding Trends. Some photographers such as Emmanuel Oyeleke, Diko Photography, Awgzzz, are well known for their stunning PreWedding studio shots.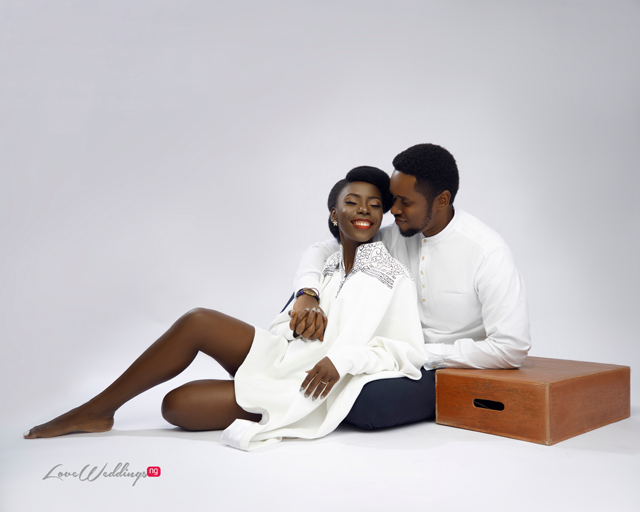 ---
Dance like it's Sunday. Whether it's Azonto, Shaku Shaku, Gbe body or ballet, you can never go wrong bursting a move when shooting your PreWedding pictures
---
Play games that take you back to your childhood days. This is such a cute idea guaranteed to give you plenty action and smiley shots.
---
Film a motion engagement session. This is what inspired this whole post. We've seen a couple of these done by Nigerian photographers in the past and we love this idea
---
Hire Awgz: Nigerian photographer, Awgz is known for his creative storytelling particularly with prewedding shoots. He's done this consistently well over the years so much that we profiled 20 prewedding photos by Awgz that'll wow you. One thing is certain, no two Awgz prewedding photos are the same.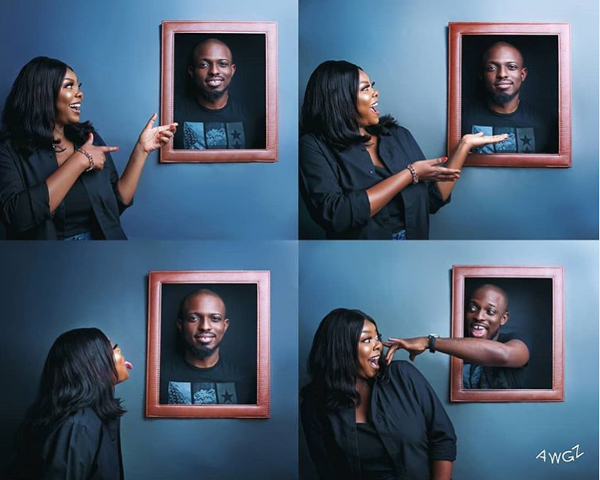 ---
Create a collage: This is a trend we've noticed for a few years now. Photographers and couples create photo collages that tell a story about the couple. Check out these couples below
---
Beach prewedding shoots have been popular for a really long time because they are simply amazing. The ambiance, cool breeze, the waves provide the perfect scenery for an adventurous, intimate, or romantic shoot depending on what vibe the couple and photographer choose to go for. In Nigeria, you will find beaches in states like Lagos, Port Harcourt, Akwa Ibom, Cross River, etc. mainly in the Western and Southern regions of the country due to their geographical location. The continent of Africa is blessed with beautiful beaches; you'll find many in countries like Kenya, South Africa, Seychelles, Zanzibar, and so many others.
---
Netflix & Chill. Just like the title says, you can simply put up your favourite Netflix movie, grab snacks, watch while your photographer clicks away. This idea is perfect for home buddies.
---
Find a popular landmark like the Lekki-Ikoyi Link bridge, the famous Shiro statues, London bridge, or the ancient Mapo Hall in Ibadan and use these as a backdrop for your pre-wedding shoot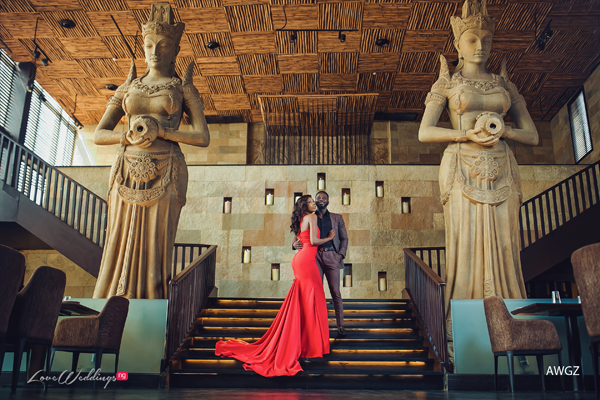 ---
Play your favourite game while your wedding photographer clicks away. From video games, scrabble, ludo, monopoly, your options are endless. More game-themed pre-wedding shoot ideas here.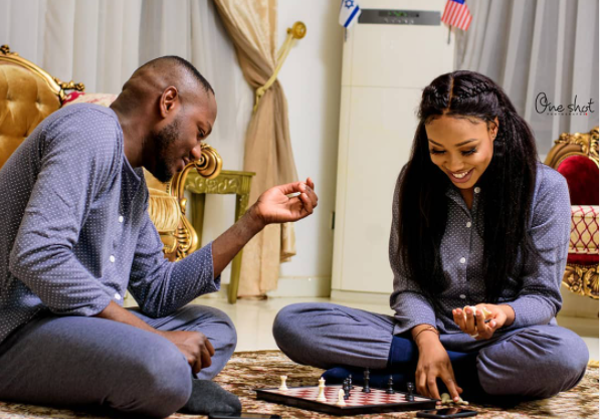 ---
Stan with a movement like Chiamaka and Chijioke. If there's a movement you and your partner are passionate about, feel free to wrap this into your PreWedding shoot.
Paint away and make it messy.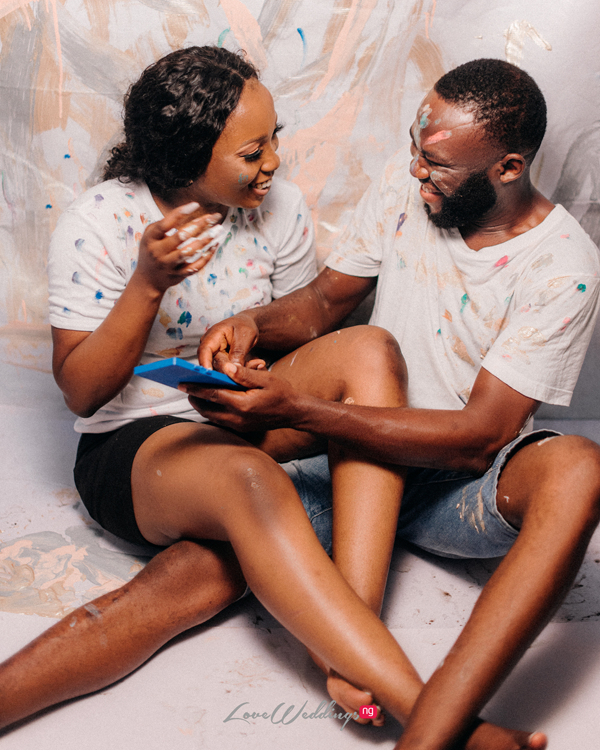 Co-ordinate outfits or as we say in Naija, wear 'and co'. See more couples who rocked co-ordinated looks for their pre-wedding shoot.
---
Grab a Miss 2 Mrs. clutch or a statement accessory like a personalised Mrs. jacket to go with your pre-wedding outfits
---
Love & Basketball 🏀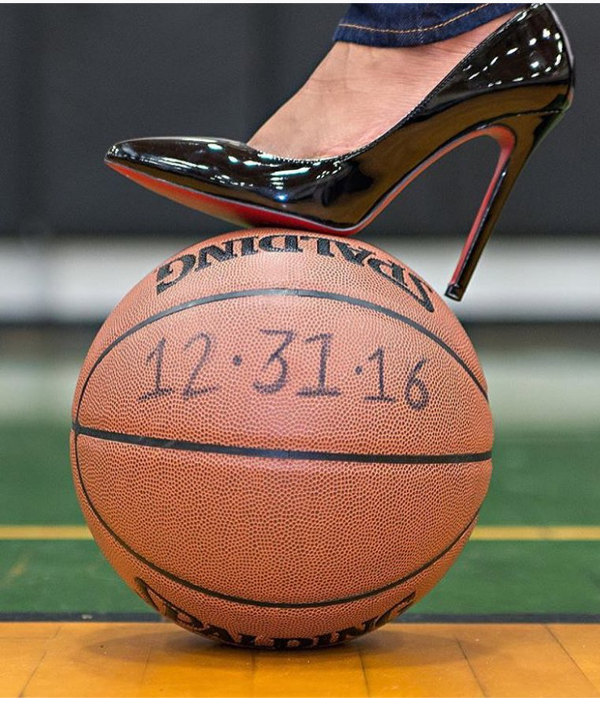 ---
Movie poster themed. Make a movie poster featuring your PreWedding pictures. These are perfect as save the dates as you count down to your big day.
---
Kitchen themed. If you and your partner love cooking or spending time in the kitchen, this is a perfect idea. You can also make your photos stand out by creating personalised aprons, chef hats or just keep it simple.
---
Flight themed: Rent a private jet and shoot your pre-wedding pictures on board and right there in the hangar.
---
Rail themed. Just like flight themed pre-wedding shoots, you can also shoot your pre-wedding pictures on a train track like Ayomide & David from #2getherForever2020.
---
Martial arts
---
Power bike-themed (aka Bonnie & Clyde)
Career themed
---
Have a pillow fight
Special effects
Find more wedding ideas for your Nigerian & African wedding here