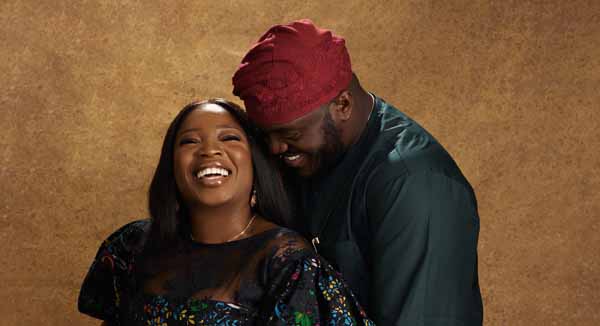 Damilola and Kachi, whose love story started on Twitter, are set to say 'I Do' on Monday, the 26th, and Thursday, the 29th of December 2022. The couple's #DKEndlesslove wedding is being planned by Nigerian wedding planner, Pink Nectar Experience. Read their love story and see pictures from their pre-wedding shoot below.
How they met
Dami's story
During the lockdown, I got active on Twitter and met the LOML. When I saw his DM, I was going to like the message and move on but then I checked his profile and saw he was a doctor so I replied and we got talking. I was very careful with him and told him after a few days of talking that he would fall in love with me (he definitely did).
I met him about a week after we started chatting, the meeting was a bit awkward but we connected. I was not going to keep in touch after meeting him, but he was persistent and checked in on me all the time. He reassured me with his words and actions and God gave me peace as regards him. Our friendship went on for a couple of weeks and I was so sure he was mine to keep.
Kachi's story
I'm sure by now you're tired of hearing how grateful I am to God, for making Jack create the Twitter app. Right from the first DM I sent and the reply I got, I felt there was something. Although I wasn't sure at the time, I could tell something was there. I met her a couple of days later and she was exactly what I thought she would be, beautiful.

Even though she tried pushing me away a couple of times, I didn't want to lose this beautiful woman I found. Talking to her every day and getting to know her made me realize she's the one for me. Of course, I prayed about it and got the conviction I needed to go ahead in the relationship.

This beautiful woman makes me happy every time and I'm so grateful to God she's who I'm spending the rest of my life with.

Read more love stories on LoveWeddingsNG here
Credits
Bride: @dammielle
Groom: @kach_17
Makeup: @dazzlingteemakeover
Photography: @mamahstudios
Planner: @pinknectarexperience