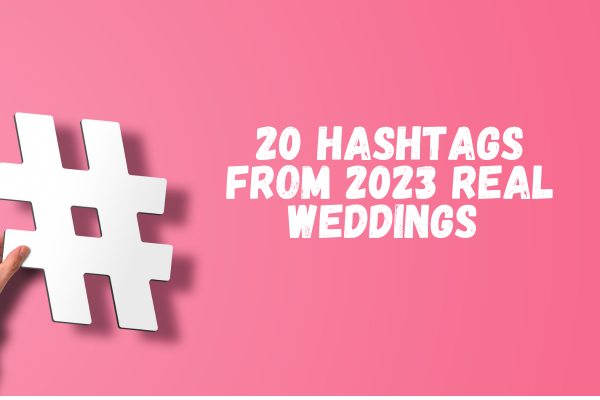 Wedding hashtags have become an integral part of modern-day Nigerian & African weddings as couples seek to capture and share their special moments with family and friends on social media platforms. Wedding trends have continued to evolve, and wedding hashtags have not been left behind. Even though we're just in the fourth month, 2023 couples have given us wedding hashtags in every form – witty, playful, sentimental, and heartfelt; the creativity and personalization of wedding hashtags have continued to astound us.
In this blog post, we'll be sharing 20 of the most captivating and inspiring wedding hashtags from 2023 weddings we've spotted. These hashtags will inspire you as you plan your wedding, and help you create a unique and memorable experience for you and your guests. Enjoy!
#Heavensgift23: Ebube Favour & Emeka Godswill
In conclusion, wedding hashtags have become a fun and essential part of modern-day weddings, providing a way for couples to share their special moments with loved ones on social media. As we've seen from the 20 wedding hashtags shared in this article, there's no shortage of creativity and personalization when it comes to choosing a wedding hashtag. From playful to heartfelt and sentimental, the possibilities are endless. So, if you're planning a wedding in 2023 or beyond, take inspiration from these wedding hashtags and create one that reflects your unique love story. And remember, your wedding day is a celebration of your love, and the memories you create will last a lifetime.