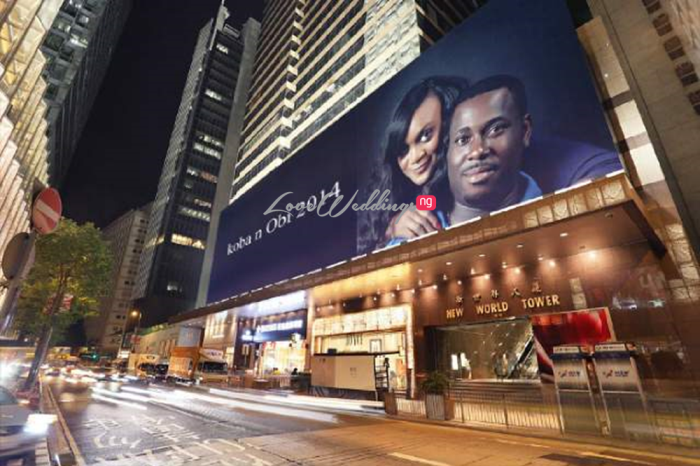 Emetekoba Uti and Obinna 'Obie' got married last month. The couple had their traditional wedding on the 24th of April 2014 and their white wedding on the 26th of April 2014. The bride hails from Ethiope East LGA, Delta state while the groom hails from Umuahia South LGA, Abia state. Read their story below and see pictures from their traditional and white wedding ceremonies
How We Met – Koba (The Bride)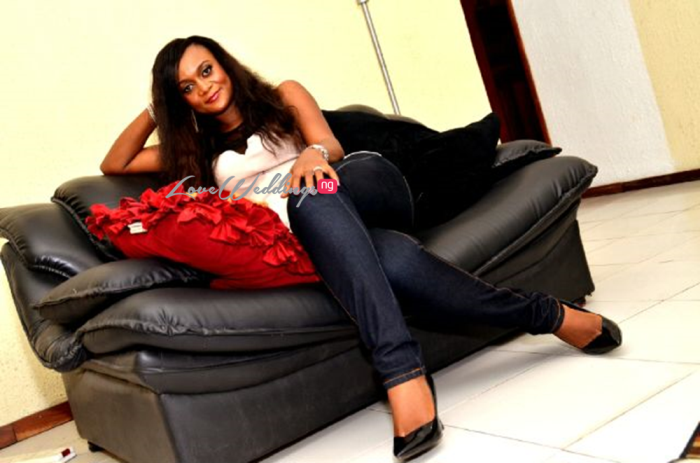 We met in February 2013. Obinna's colleague got married to my elder sister on the 20th of February 2013. Obie went through the wedding pictures, he saw some of my pics and he was like," hmmmm the younger sister is cute as well, I just have to know her. And that was it, he got my digits, searched for me on Facebook as well, sent a friend request, sent messages too.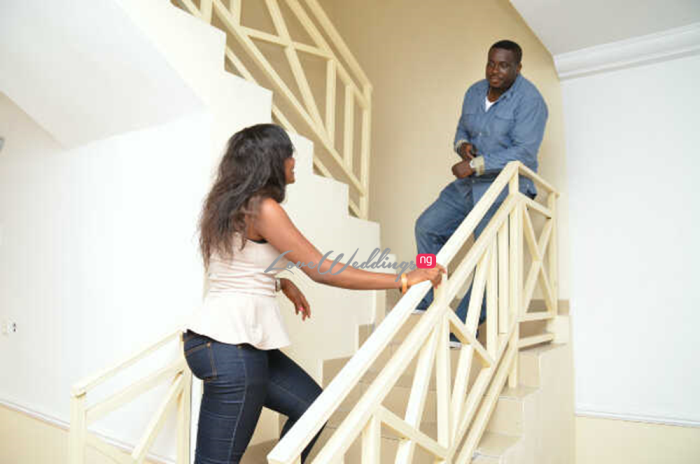 I kept seeing his messages asking if he could call me and I kept doing my normal lady "Nyanga" *wink* lol. Eventually I replied his messages and told him he could call and he did. We just talked for a while, he was at Aberdeen then, and wanted us to see as soon as he got back. Anyways we  got to know basic things about each other.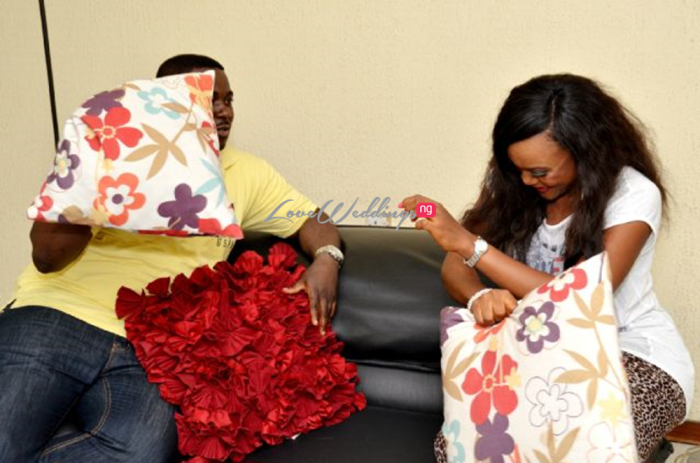 I told my sisters about him, my eldest sister saw his pictures and the first thing she said was," wao he reminds me of my oli (thats her hubby) and she said something tells me this guy is your husband. I laughed like crazy and said someone I don't even know, abeg o keep that your pseudo prophesy to yourself. Lol!!!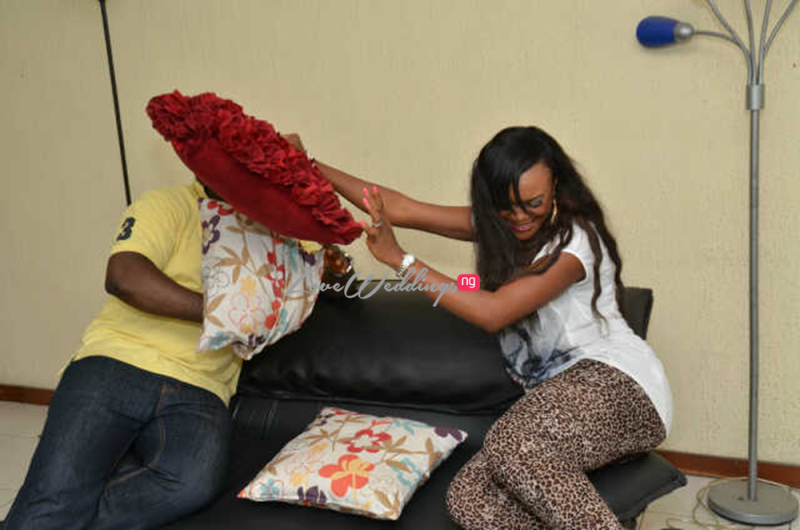 He kept calling, got back to Naija, asked for a date, I turned it down. He was still being a gentleman, he'd call and just say he wanted to check up on me. Sometimes, I'd just have my own quiet time and he'd run through my thoughts and bam! like magic he'd call almost immediately. It happened more than three times. Lol!!!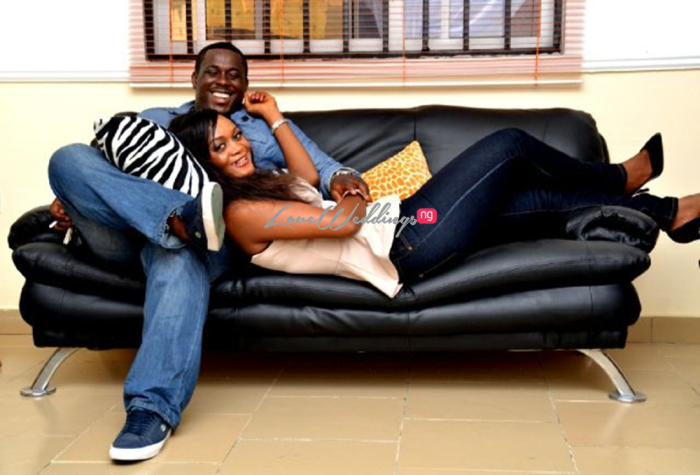 So just outta the blues one day he called, I think in April, we fixed a date and he came over to my office at lunch hour. It was okay, first time sitting together eating, I didn't feel awkward, instead I was so relaxed and according to him he said in his mind," why is this chic so bold and just so relaxed.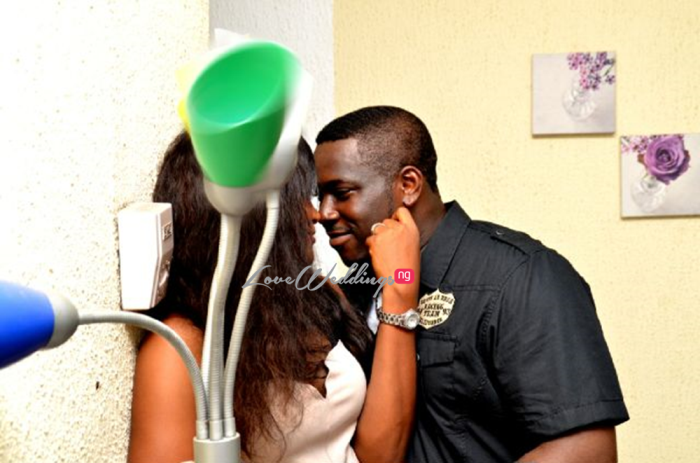 After the first date, I said we can be friends but nothing more. He persisted for a while and then stopped. Just when i was about to wipe Obinna off my head in August we got talking again, he said he's been working offshore just in and out and he just cant stop thinking about me…*smiling* I was actually moved by his gentility, perseverance and his good manners; he was also so kind .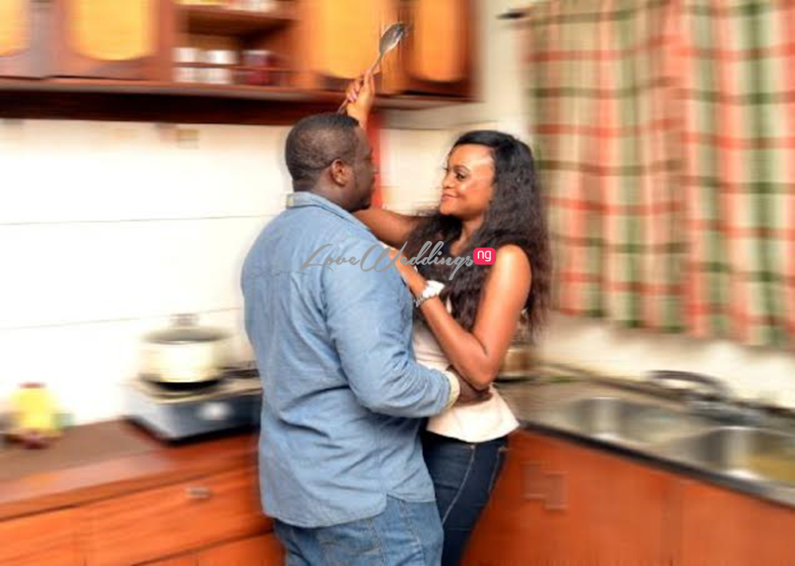 We fixed another date, at Blue Elephant G.R.A. Port Harcourt, and there we just started clicking. He he was just so down to earth, we laughed, we gisted, made fun of each other, he forced me to finish a big plate of club sandwich… it was just fun.
We became friends and found one funny fact, we both know same people, we went to the same university. I was in Law faculty, he was in Engineering, we have a lot of mutual friends but our paths never crossed all these years until 2013. If we go out together we say hello to same people and he goes" you know him or her" as the case maybe. It just made us laugh and wonder.
I knew he was serious minded and wanted something meaningful with me. At times I'd just steal a glance at him,and within me, I'll say he's so cute and one of those glance stealing days I think a log fell off my eyes to see my Prince charming. Lol.
How We Met – Obinna (The Groom)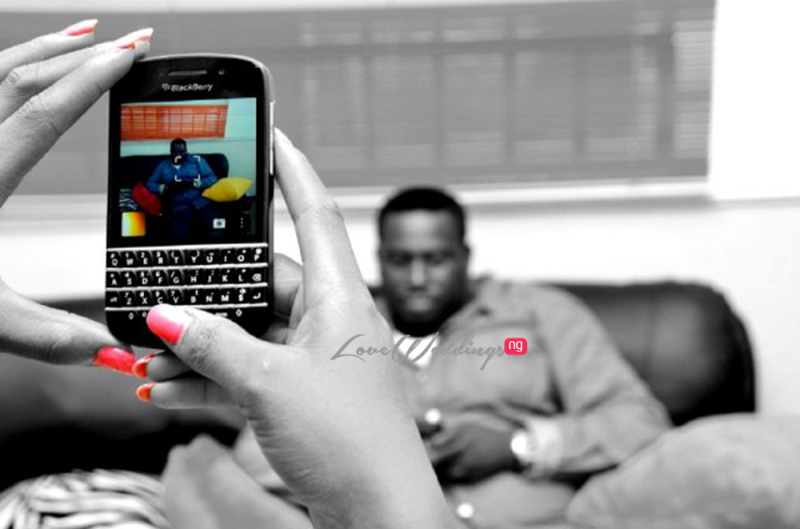 Ok its a lonnng story but i'll cut it short. It all started in February 2013. Her brother-in-law and I work in the same company. I saw the wedding pictures and I just saw a stunning beautiful girl with big mischievous eyes. Immediately I wanted to meet this girl. There was something about her, I kept looking at her pictures and I encouraged myself to meet her.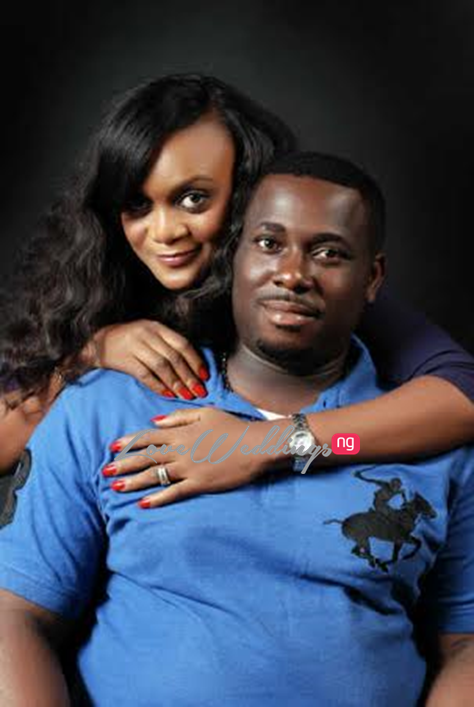 It didnt go as I planned but eventually we got talking after her shakara … she was nice and friendly, very polite, intelligent as well and a God fearing woman, she was just very pleasant to be with. Her small sharp voice kept ringing in my ears,i said to myself "guy you cant be calling this chic everytime oo, just relax" lol.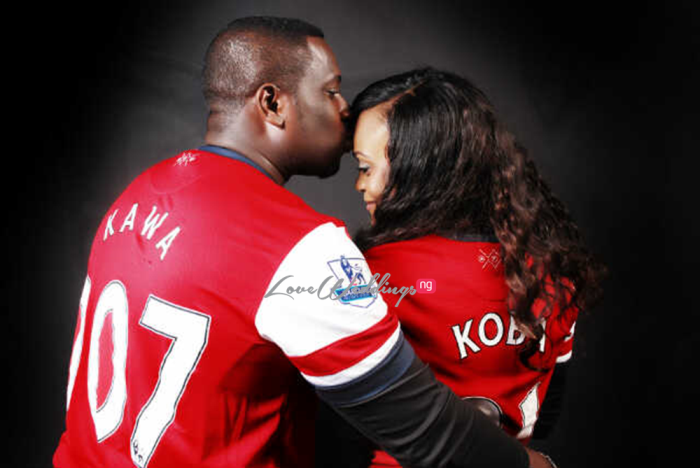 I was in and out of Naija that period, work related. I just couldn't wait to see her, she kept posting me, long jump things. At times I'll make up my mind not to call her but i still called and one time I called and she was like," Hello who is this please?" I introduced myself again and was shocked she deleted my number.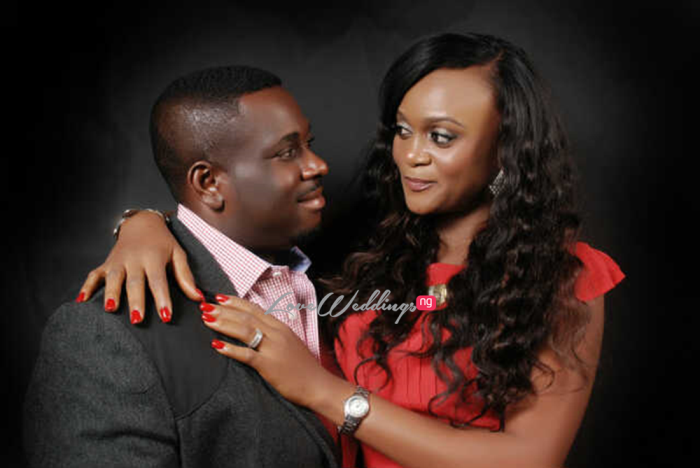 But I continued, a man never gives up on what he needs in life. Finally we went on our first date, it was lunch break. I drove all the way from my office at Trans-Amadi to her office at GRA, if you stay in Port Harcourt, you'll understand the distance and the traffic jam was crazy.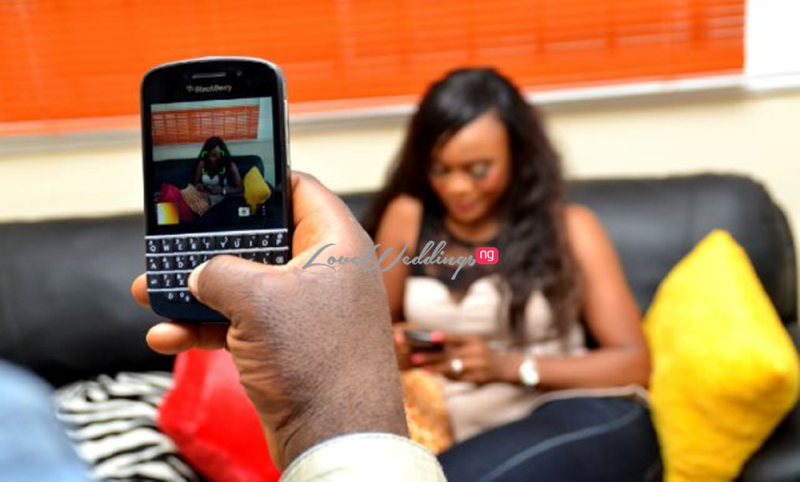 I got to her office, she had this sexy step, I was blown when I saw her, she was so beautiful corporately dressed, she had this calmness about her, she was just a sweetheart, she laughed freely, gisted freely. We had lunch and I just knew I couldn't let her go.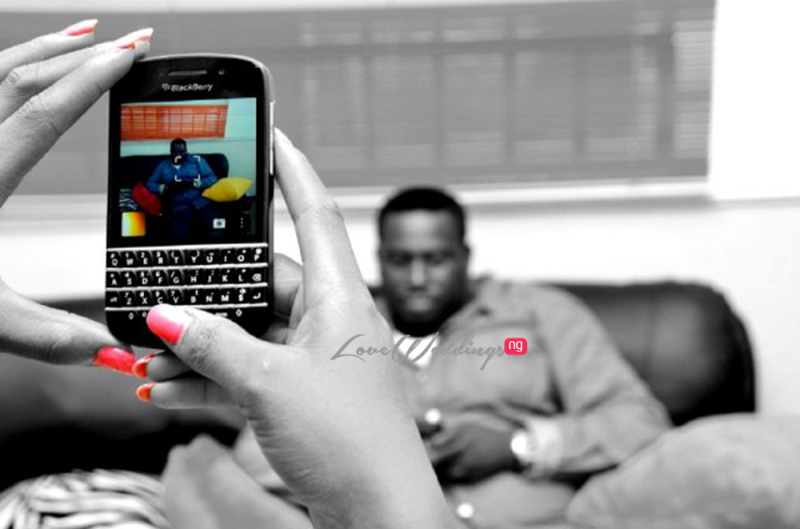 She was so different in a good way and  anyone I asked about her, they had something good to say. Oh before I forget,we went to same university, we know the same people, some of her brother's friends are my friends as well but we never crossed paths.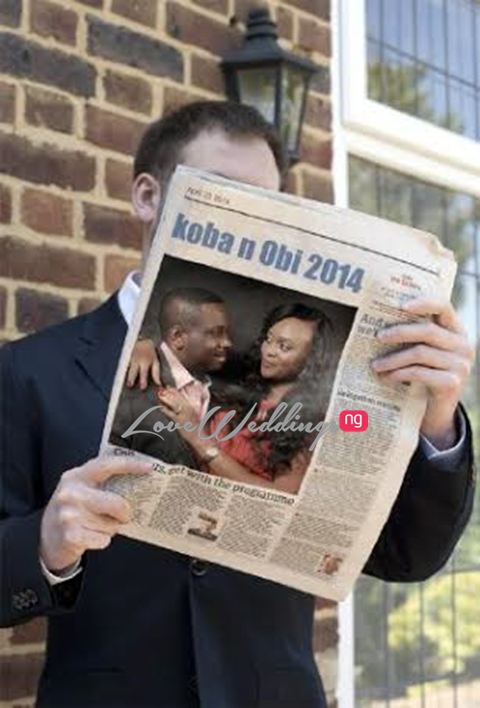 We had a second date, it was a perfect day, I just wanted to see her again even if she wouldn't give me that special place in her heart, we went out and I fell in love more..
As a sharp guy, I didn't let her off my hook again I knew she was a perfect match for me.I admired her life style, she's just simple, reserved, funny and mad at times. The little  moments we spent together were  cherished and priceless and i wanted more..
The Proposal – Koba (The Bride)
It happened on the 12th of December 2013, I went for a church program – Shiloh. He kept on calling, he wanted to see me after the service. I was like its gonna be late as it was already 11/12 pm or thereabout.

He came at the close of service, took me to my house and I still can't figure out where he brought the ring from but what I knew was he was on one knee and a box with a glittering content was right in front of me.

OMG this is it, I wasn't expecting a ring from him. Lol. I was just shocked and it was mind blowing, I just kept on screaming, hand over my mouth lol… I can't even remember the words he spoke, I remember him saying," You've been a source of joy to me, everything I want in a woman, I also heard would you spend the rest of your life with me forever… I was just over joyed, I said a big YES. I didn't need to think about it, I knew he was "THE SPECIAL ONE" just so perfect for me.

I called my sisters,my mum,i was just excited.lol

And immediately we started planing the wedding, we did our introduction same month, got registered in church R.C.C.G House of Grace my family church for 3 months marriage counselling classes from January – March 2014 and in April we tied the knot.
The Proposal – Obinna (The Groom)
I planned to propose, I just wanted to pop the question and I said its either a Yes or a No or I just need time to think about this Obinna. I was gonna travel soon, so I didn't want any kind of story that touches the heart. lol

December 12th,we spoke normally without her having any idea. I thought of different ways to make her see me during the day but due to our busy schedules we couldn't and she  had this Shiloh church program going on and she wouldn't miss it for anything in the evening. So I decided to see her afterwards, I called her and insisted on seeing her that night.

I took her home and I proposed… (I know you're waiting to hear how I knelt down and said my words or how my heart was pounding so fast… I no go talk) lol.

But after I poured out my heart, she looked a little bit confused until she realized I was proposing and then she said, "Awwww Obie, Yes i will". I could tell she was so excited. I did a little victory dance in my heart and put the ring on her finger.
Advice for Partners:
Friendship is key to a good relationship, and you don't really need to date for a million years… I think when you meet a lady or a gent who is on the same path with you somehow things just flow and you don't need a soothsayer to tell you that person is right for you.

Secondly,always be yourself so the right person will fall in love with the real you. No pretence..

Finally and most importantly put it in prayers to God,commit all thy ways to him.
Wedding Tips..
So important,as soon as you have your dates ,or likely dates,start putting everything in order. Plan early,your decorators,cake designer,tailors ,just basically everything you need.
If possible assign some people like relatives,siblings to do specific things for you. For me it was tasking, my sisters are married and don't stay in Nigeria, although they helped too, the one in the UK ensured I got my gown ready, it was made just for me with my measurements although I lost some weight due to stress when the gown finally came, but it was still beautiful. So i had a lot of work, joggling from the office at lunch hour to get some things done. But thank God for my mum, my hubby's mum and my sisters-in-law,they did a great job running around for me.
Another point, let your wedding be how you want it, your style, your looks,your colors, your groom might also have some special colors so just do a blend of them all.Remember its about the two of you.
Traditional Wedding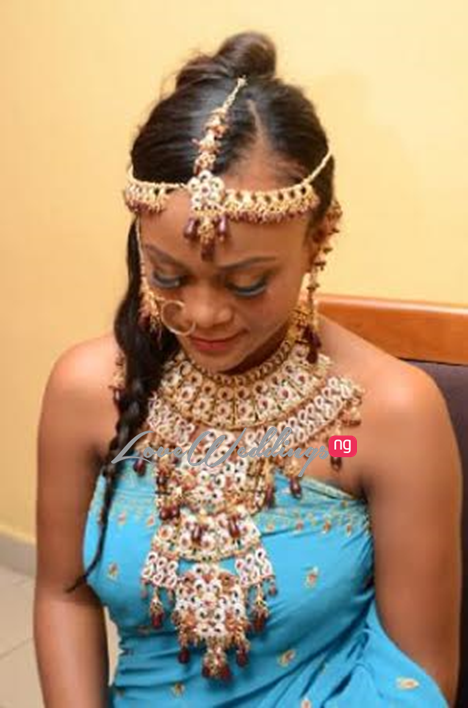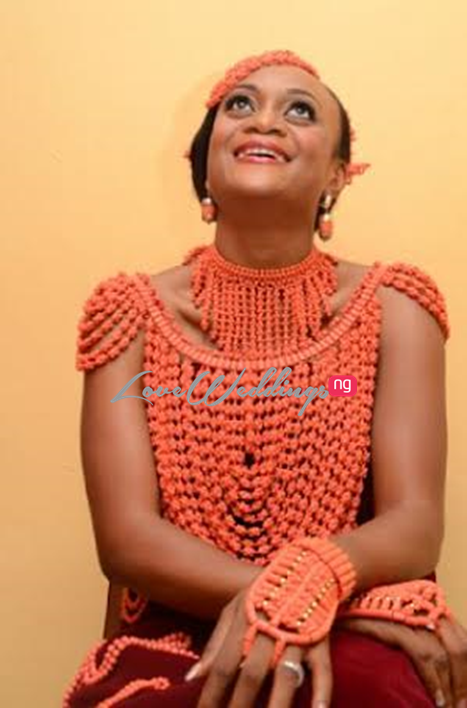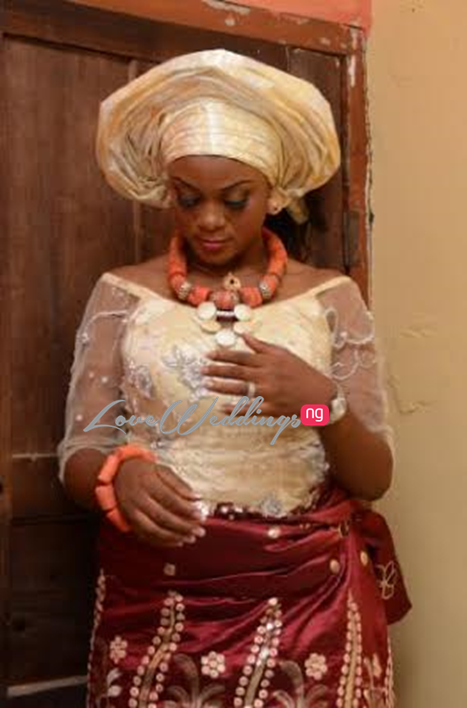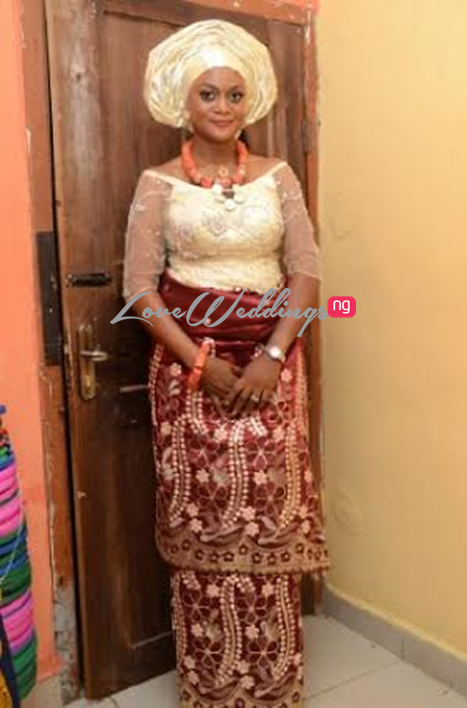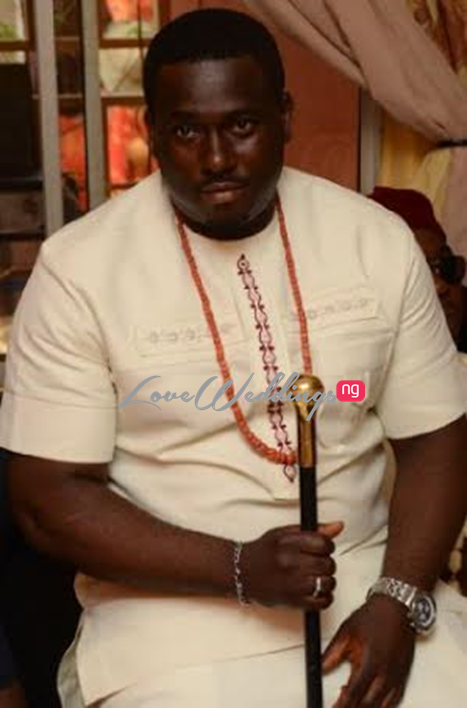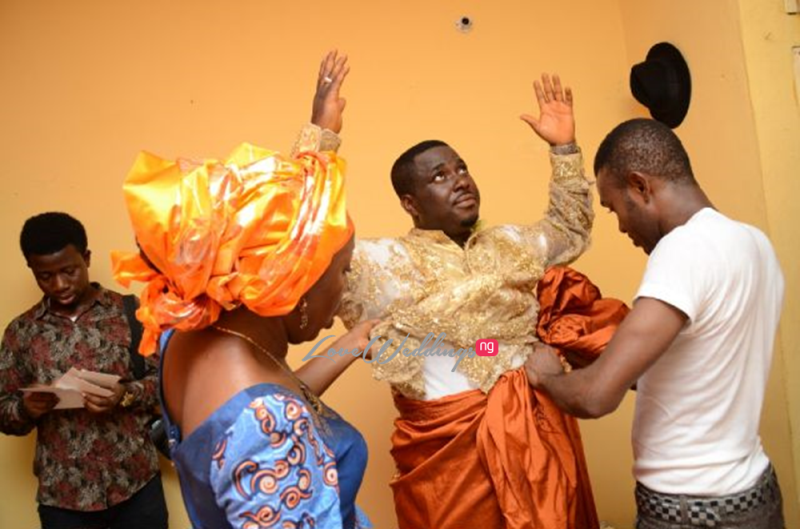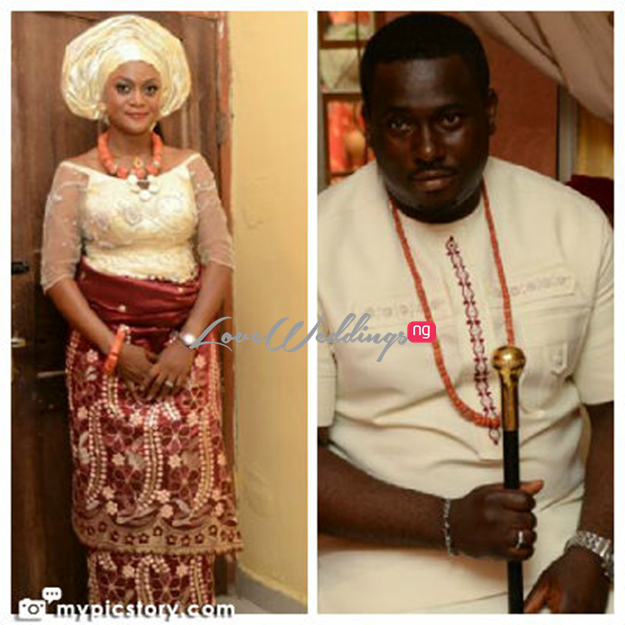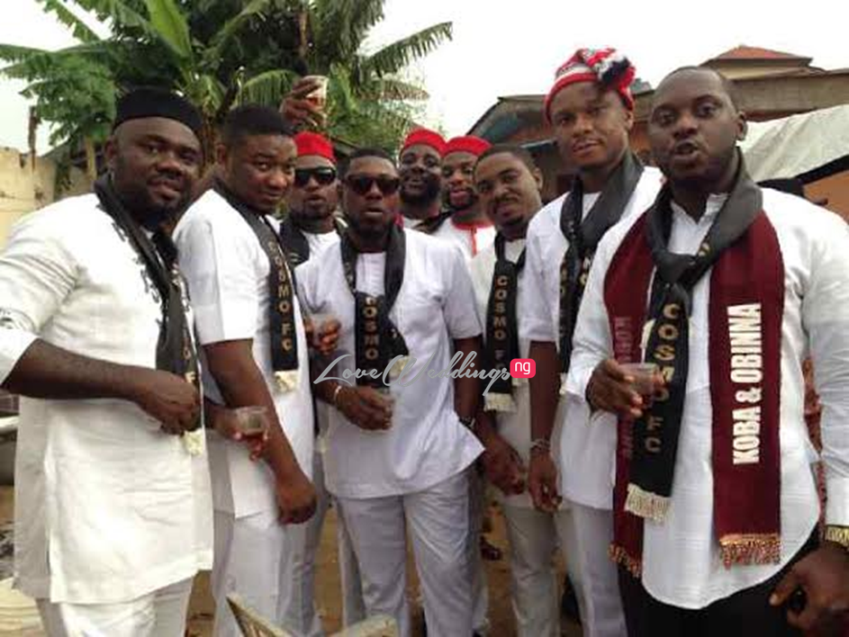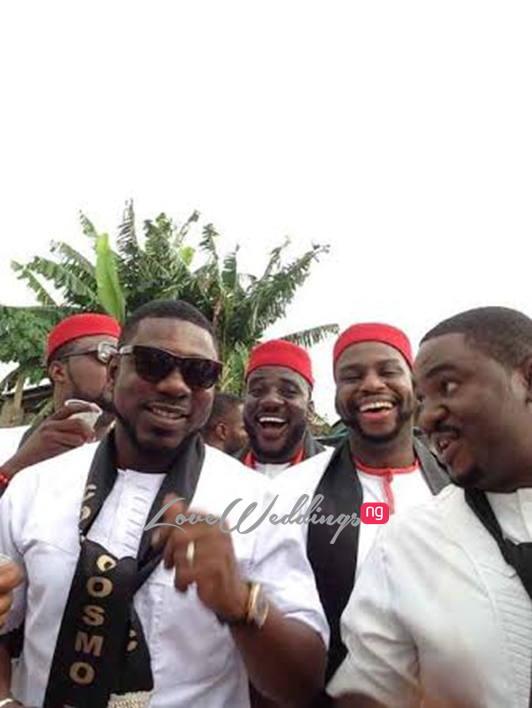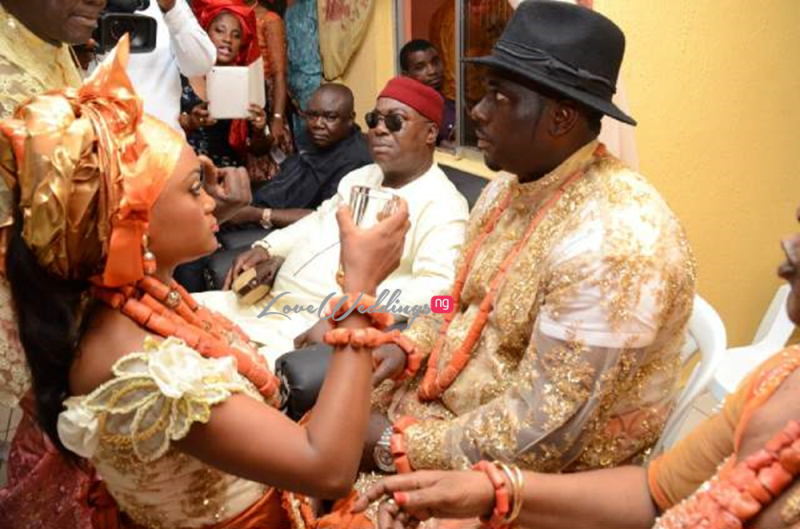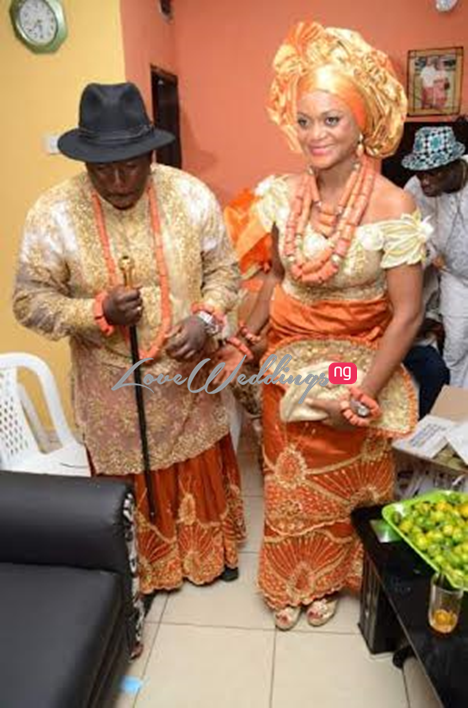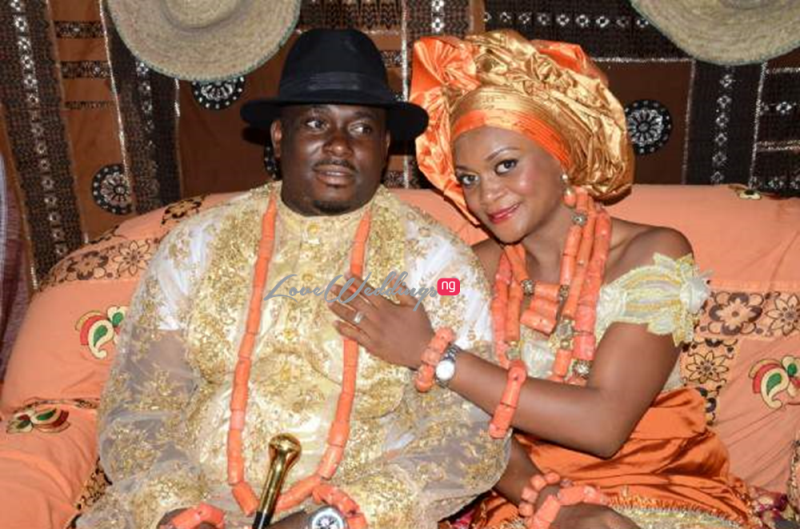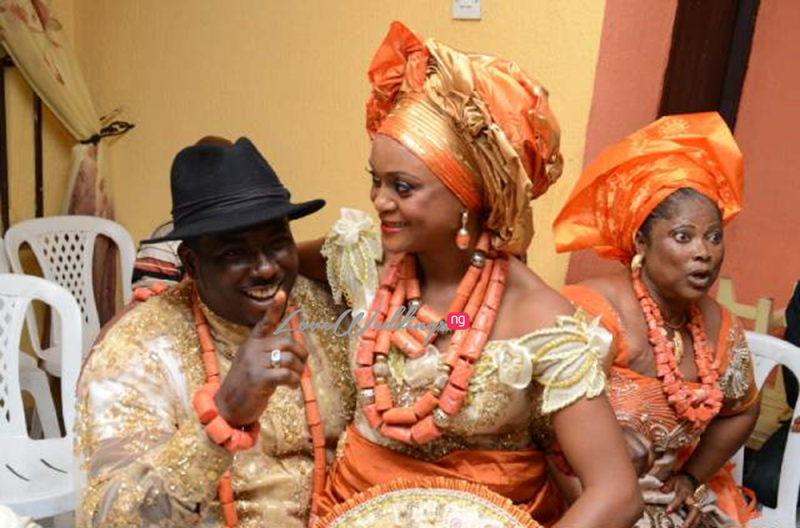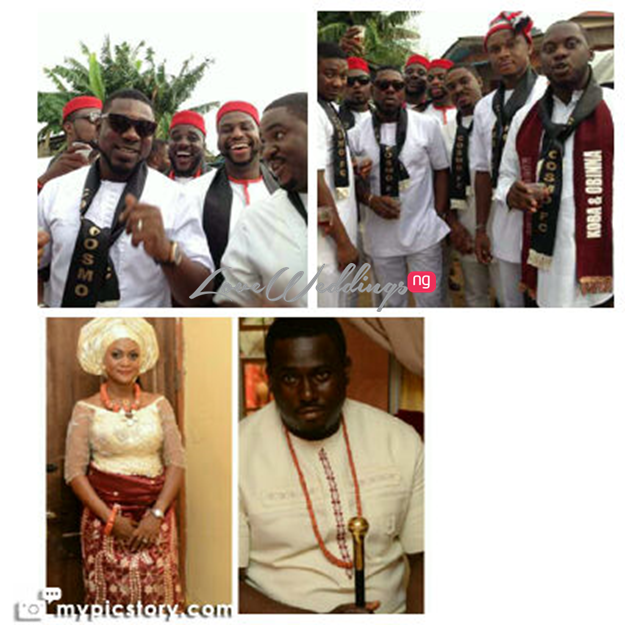 White Wedding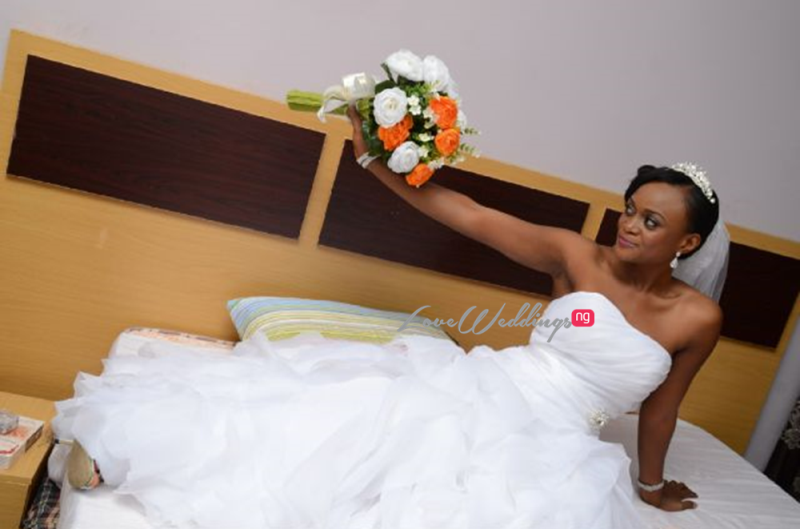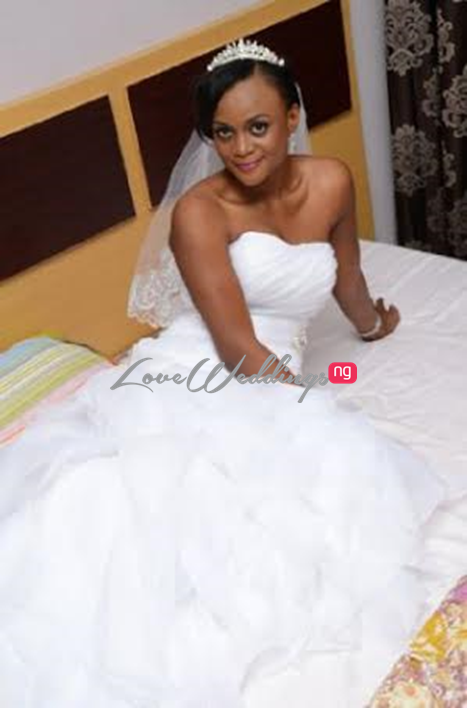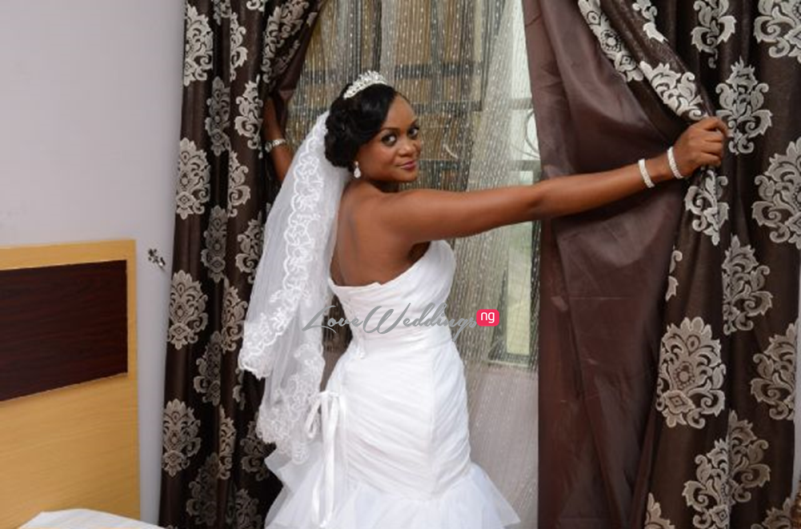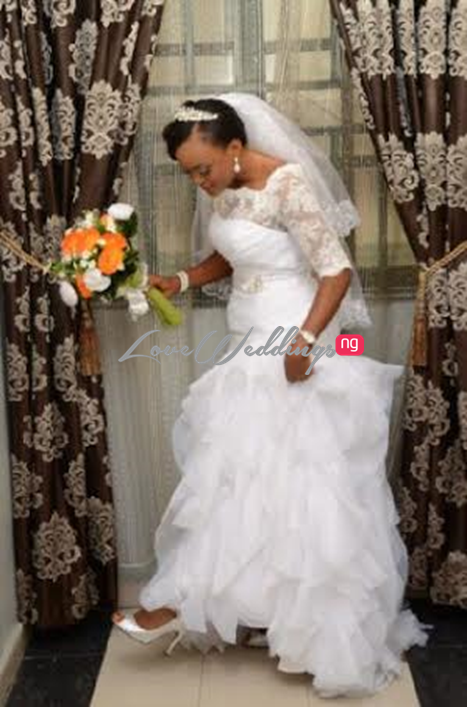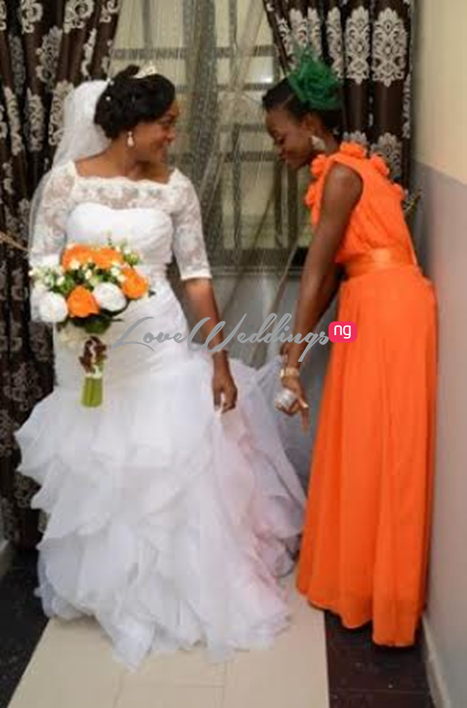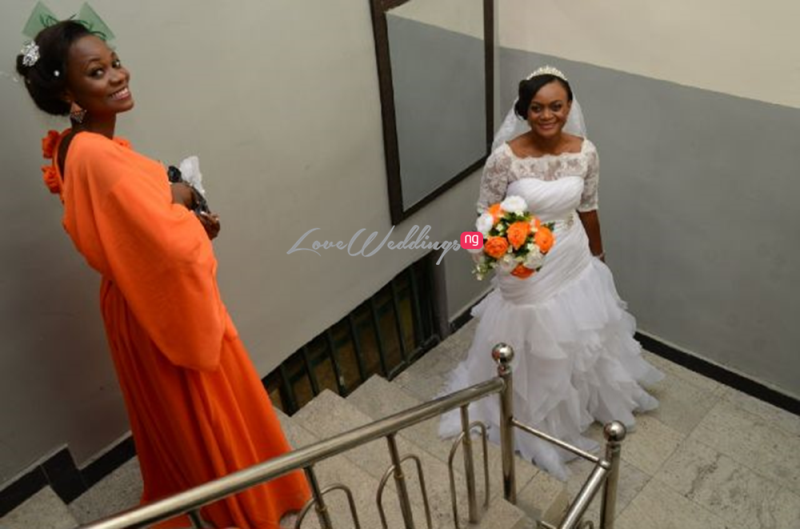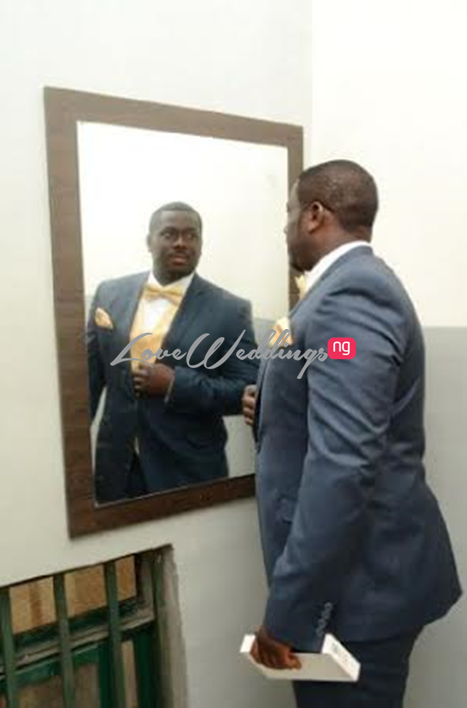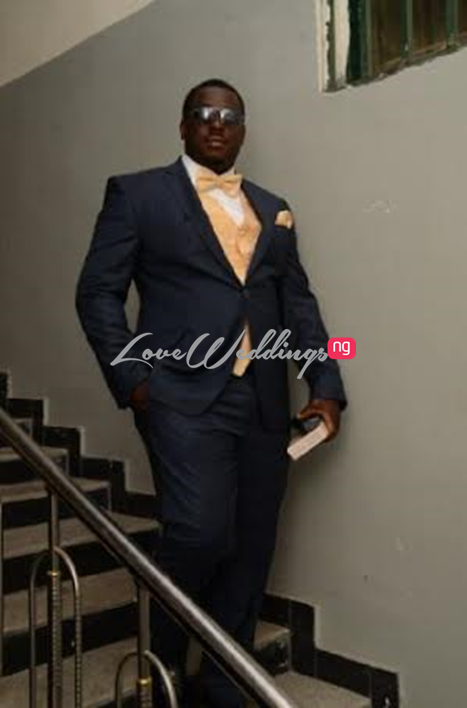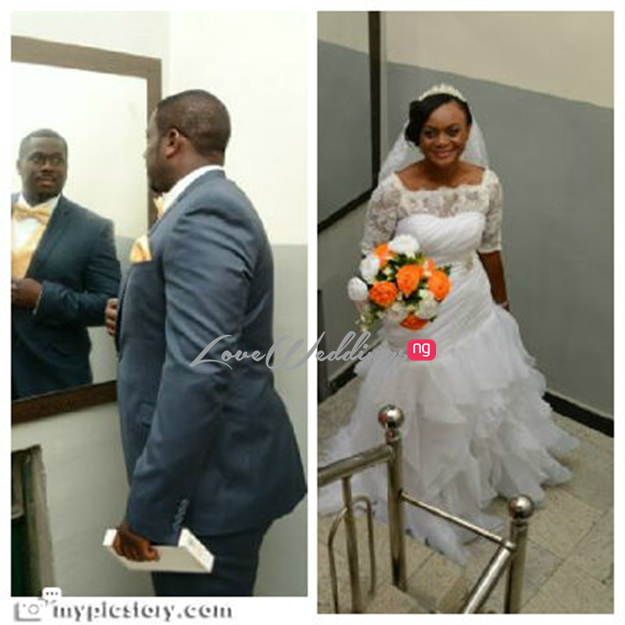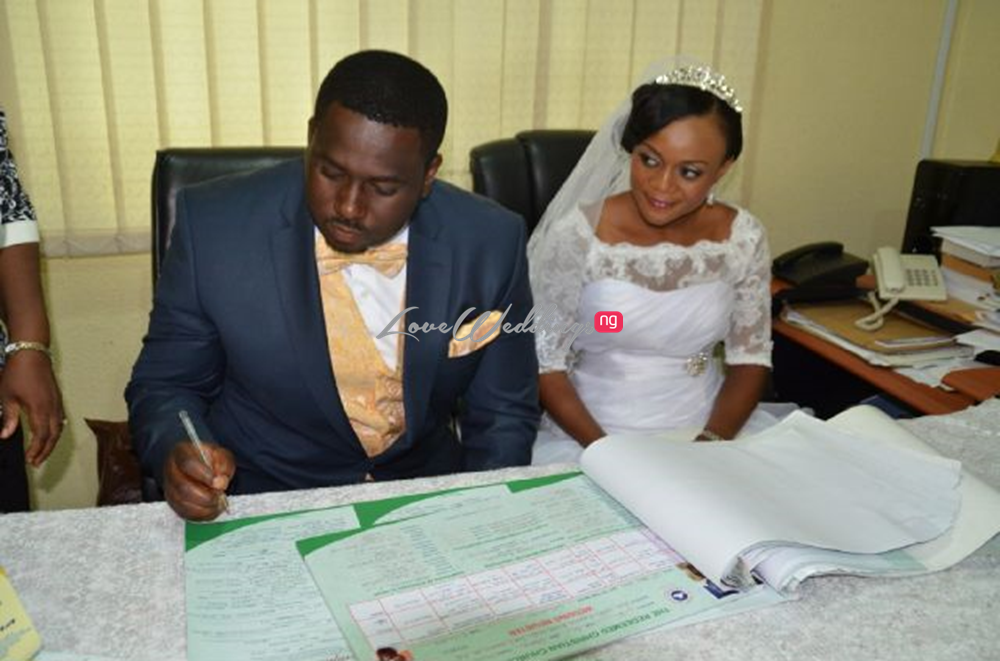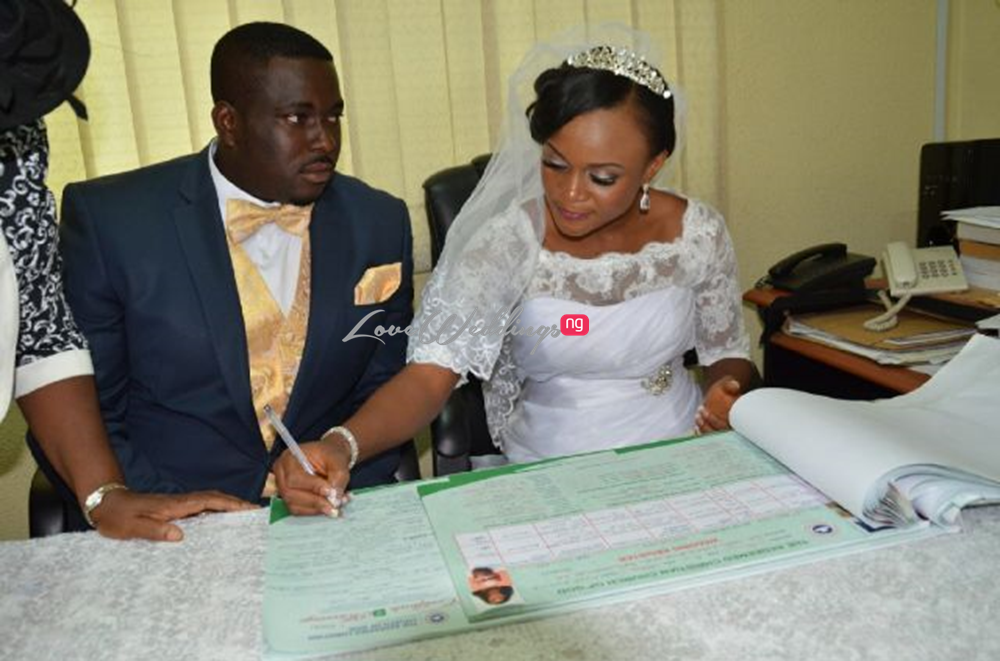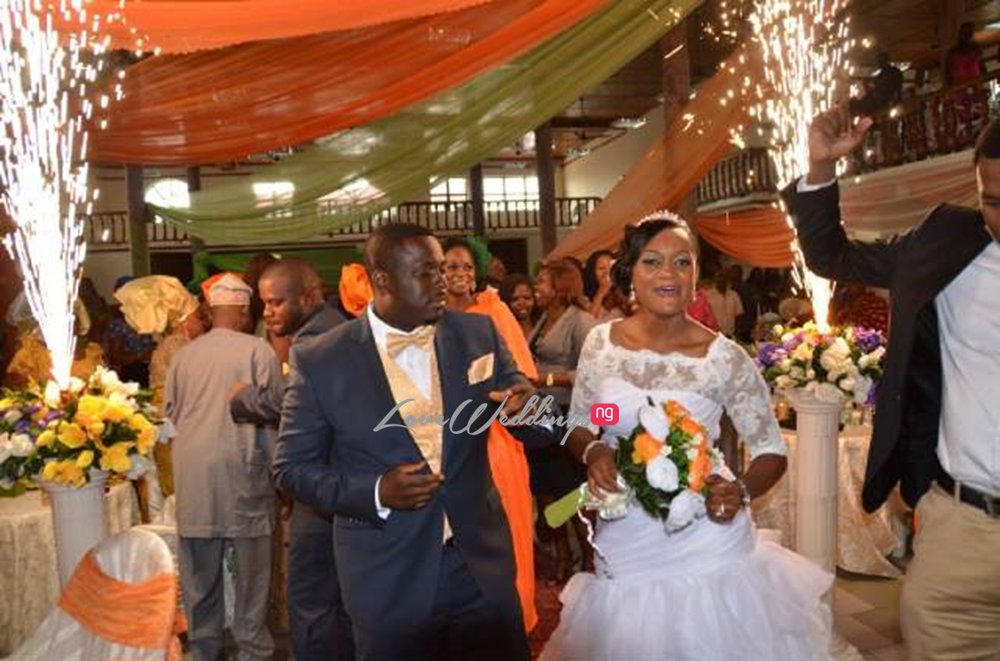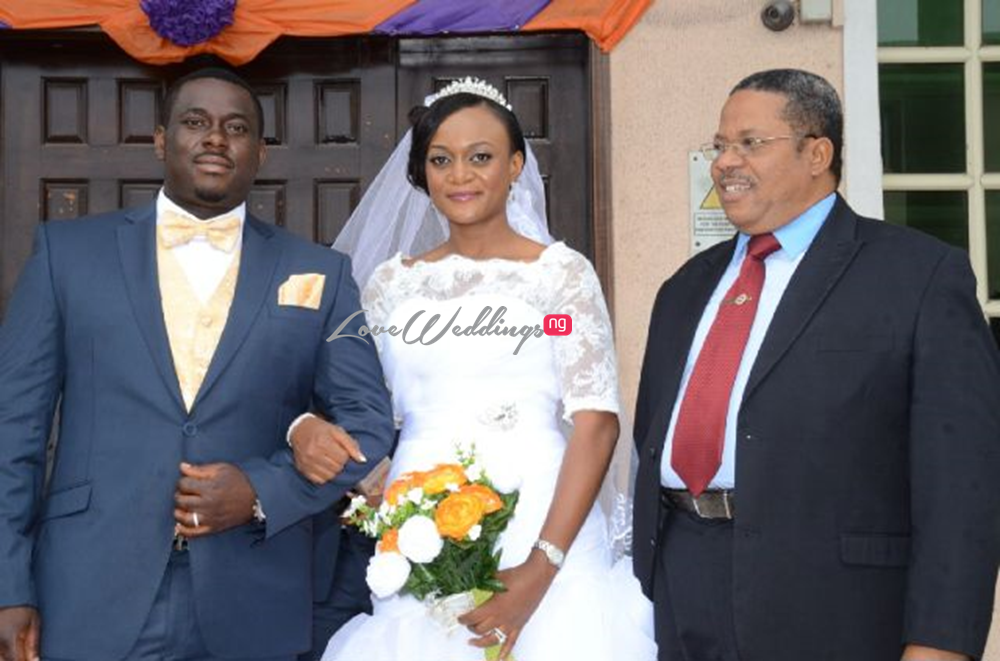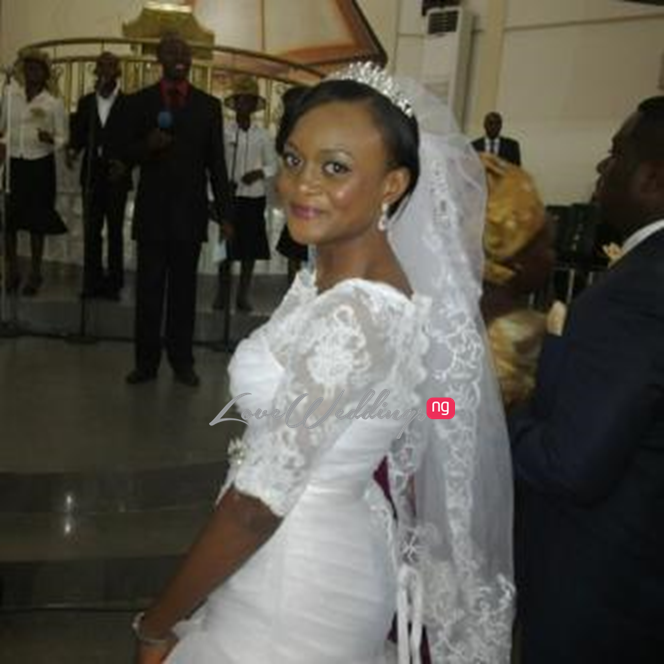 Wedding Date (Traditional) – 24th April 2014
Wedding Date (White) – 26th April 2014
Colors of the Day – Orange, green, gold, coffee brown, cream but I saw a lot of colors that day (lol). Some ladies tied yellow geles, others red, blue… it was colorful and it turned out a good blend of colors.
White Wedding Vendors
Photographer: Joey Photos 08033877988
Bride's makeup: Bride
Cake: Cake Royale 08187199944
Decor: Anndora Enterprise 08032519927
We love weddings, do you? Get in touch today
Loveweddingsng | Website | Instagram | Twitter | Facebook | Tumblr | Google+