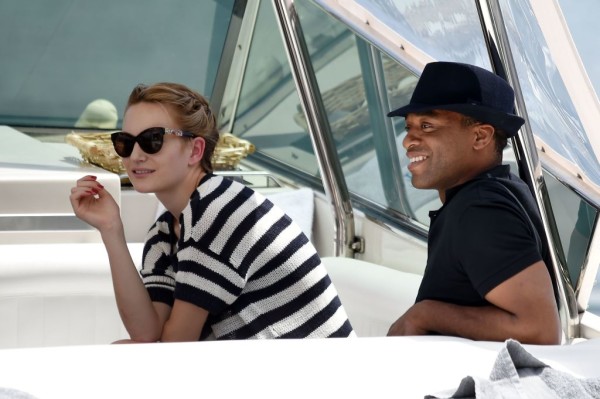 Chiwetel Ejiofor strolled hand-in-hand with his 'vanilla queen' as they arrived in Ischia, Italy for the Ischia Global Film & Music Fest.
 
The Half of a Yellow Sun actor his girlfriend – Sari Mercer were spotted all smiles and lovey-dovey on a yacht in Ischia. The couple arrived the island located in the northern end of the Gulf of Naples, in a navy hat, black polo shirt, navy pants and black shoes, while Sari was summer chic in a black-and-white striped blouse, white shorts, dark shades, a white bag and sandals.
 
Chiwetel and Sari's love clearly knows no bounds, they were recently seen at the Wimbledon Championships earlier this month in the UK.