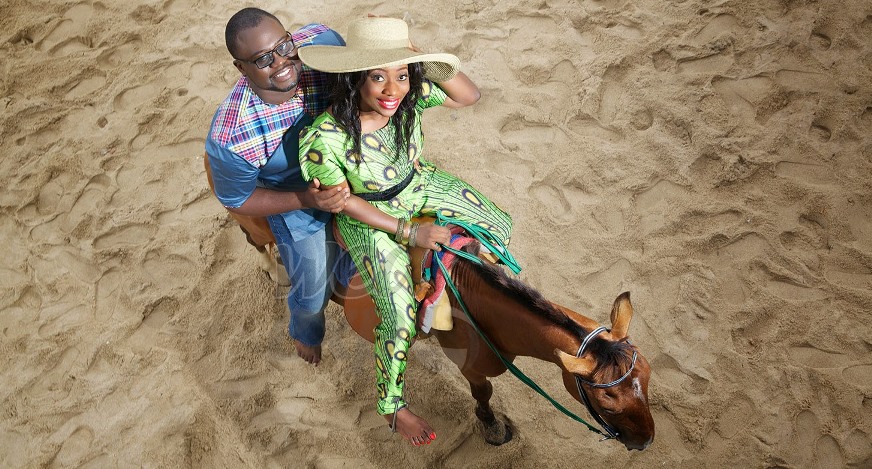 I'm sure you've all heard of popular blogger Sisi Yemmie by now. Sisi Yemmie and her fiance – Bobo won the My Big Nigerian Wedding Competition, which means they will be having a wedding worth N15 million later this month.
 

The couple have been dating for over 10 years now, and the last 6 years have been long distance. Read their story below;

How We Met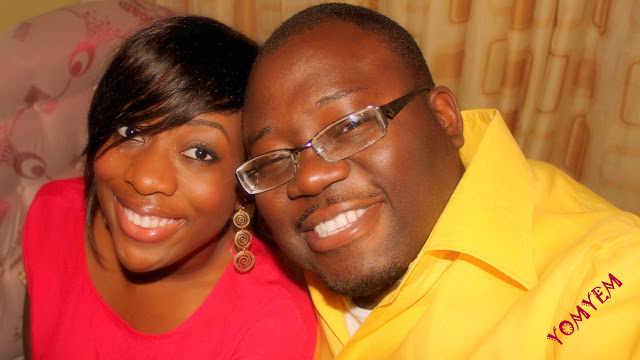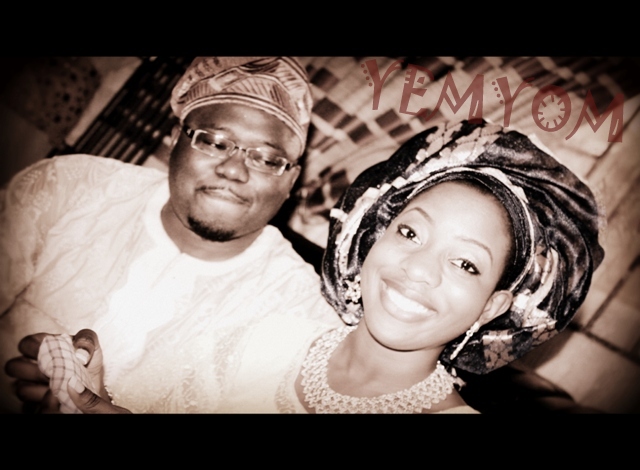 We met at Igbinedion University in 2003! We met at a mutual friends room by chance . My cousin told Yomi to look for me when he gets to Uni, and he told me the same too, just so we can be friends. However we never met, until that evening when I went to my friends room to beg for Indomie noodles.

 
We have been dating for over 10 years now, and the last 6 years have been long distance….it is about time we got married! It has not been an easy journey. Long distance is suffering!!! We only got to see once a year because of our academic pursuits.

 
Proposal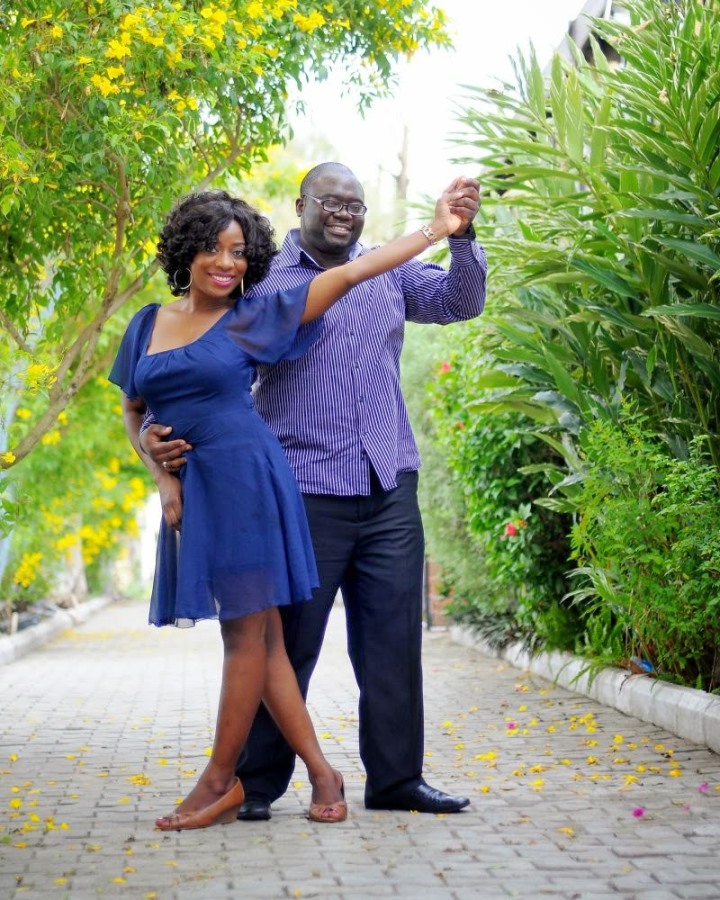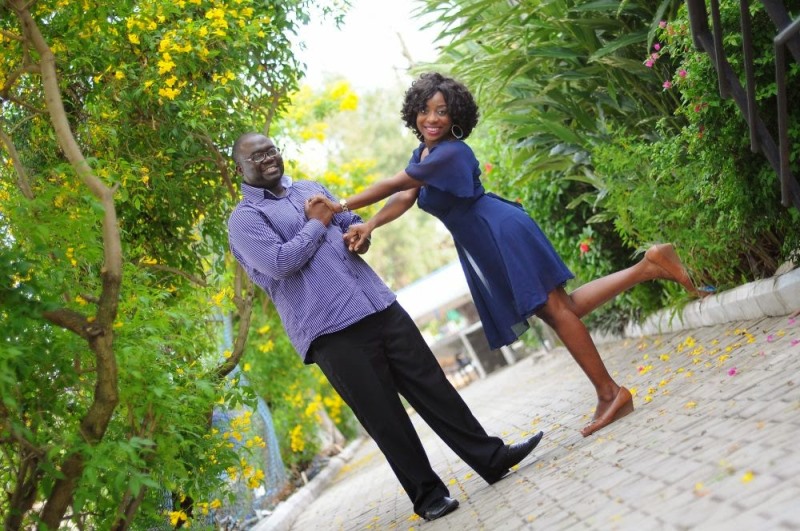 I'll start from the morning of the proposal. I woke up that day, we got dressed up for my sisters wedding thanksgiving. While driving on our way to my parents [in pidgin] my eye just spy something in Bobo's left trouser pocket, the thing be like small box, my mind was spinning – I almost jam the trailer in front of me. I winked at my younger sister behind and showed her the shape of the box, she just warned me to focus on my driving. She wasn't ready to die. From that point my heart started doing ping pong ping pong ping.

 
Oya now after thanksgiving and bridal excursion, I borrowed Bobo's phone to google some information and on his browser I saw links for 'How to propose to your girlfriend'…I quickly dropped the phone, it fell and the screen case broke – he was confused. Me sef I just code myself, pretending not to see anything. Shuooo….I don dey tench! So he WAS planning to propose? I went and retouched my make up, I didn't want to be caught unawares.

 
Every move he made was suspicious to me. At one point he took off his ring and I thought he was going to do it, so I pasted a plastic smile on my face, but the guy just waka pass me cos he wanted to put his ring in the jewellery case. aaaargh! 'When is he going to do it?'…I thought to myself. He was going back to Port Harcourt the next day, so he had no option than to do it tonight abi? Hian!

 
In the evening he kept insisting that we should go back to his hotel to pick up the gift his parents sent to mine, so I agreed, grudgingly. I was tired of driving. My body ached in places I didn't even know I had. This boy was not sweating….he didn't look nervous. I was looking for tell tale signs. Nada. When we got to the hotel I dozed off, biko man pikin don tire! I'd given up on the proposal. I flung the gele which was sitting perfectly on my head in anticipation, took off my jewellery and bobo started again.
 
"Baby lets go back to your parents house"….hian! this night? Abeg I nor dey go anywhere. I don dey provoke sef.
 
He cajoled, begged and forced me to get into the car…I just dey bone throughout cos I don tire. When we got home my parents were in the living room, with extended family, so Yomi handed the bottles of wine he brought and said 'my dad sent this to you sir because I told him I was going to… I was shutting the door when Yomi produced a box from his pocket and knelt on one knee, my parents were dumb founded and all I heard him say was "shofgbkoqpelo92koqofbanh]09goshe" ….I could see his lips moving but I couldn't hear the words.
 
I was staring like a zombie, he knelt there for so long my mum had to carry him up. Everyone was clapping. It was so dramatic…I was soo shy and feeling like a mungo park with myself. Apparently everyone knew about the proposal except me! My dad hugged both of us, prayed and toasted to 'US'! And then Yomi and I drove off with my parents waving goodbye…*Oh men! I don mature. Na me be this? wey my parents dey wave off to follow man…*collapses*
 
When we got to the hotel, Yomi said "cuddles, you know you haven't given me a reply?"
This boy must be a joker…after 9 years of dating na which kain reply he bin expect before????? Egbami!
Sisi & Bobo had two prewedding shoots by Tap Studios and Kelechi Amadi – Obi.
Sisi Yemmie & Bobo's Prewedding Shoot by Tap Studios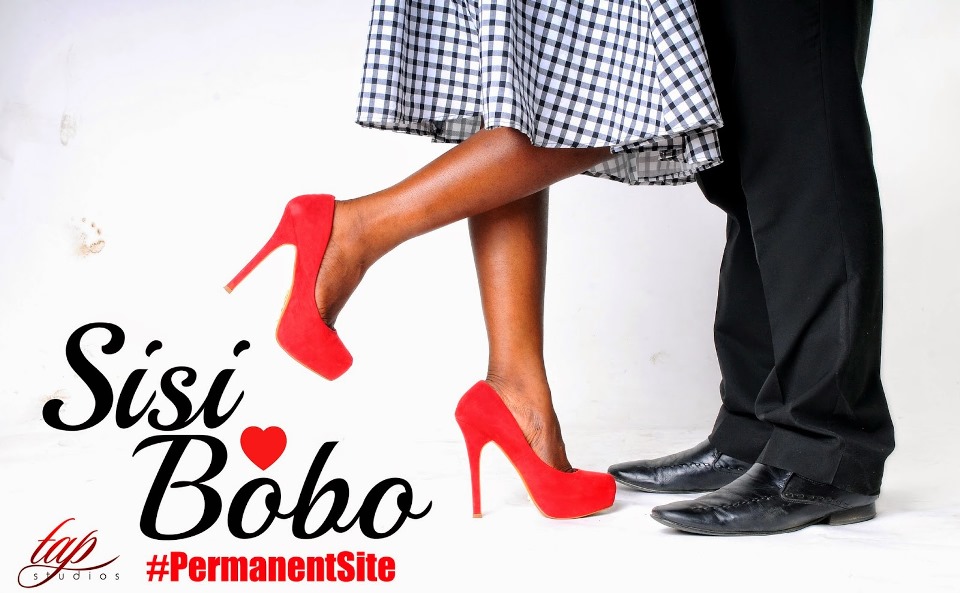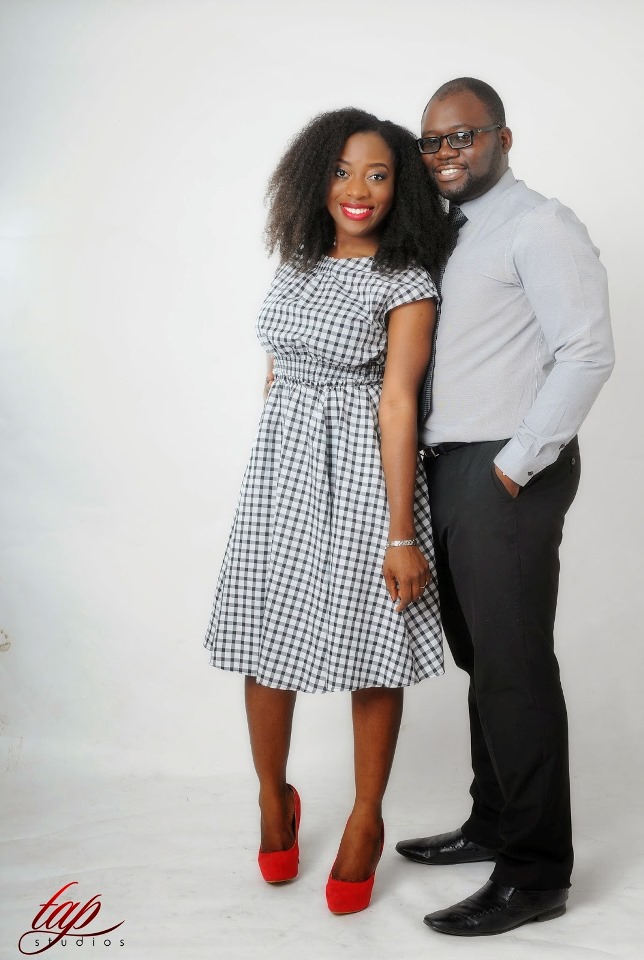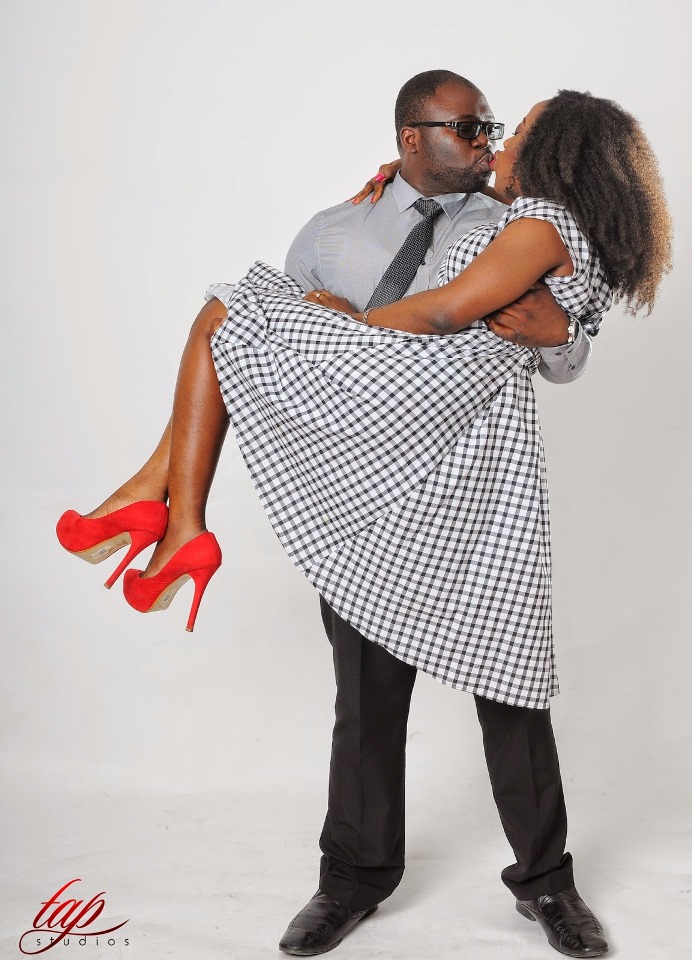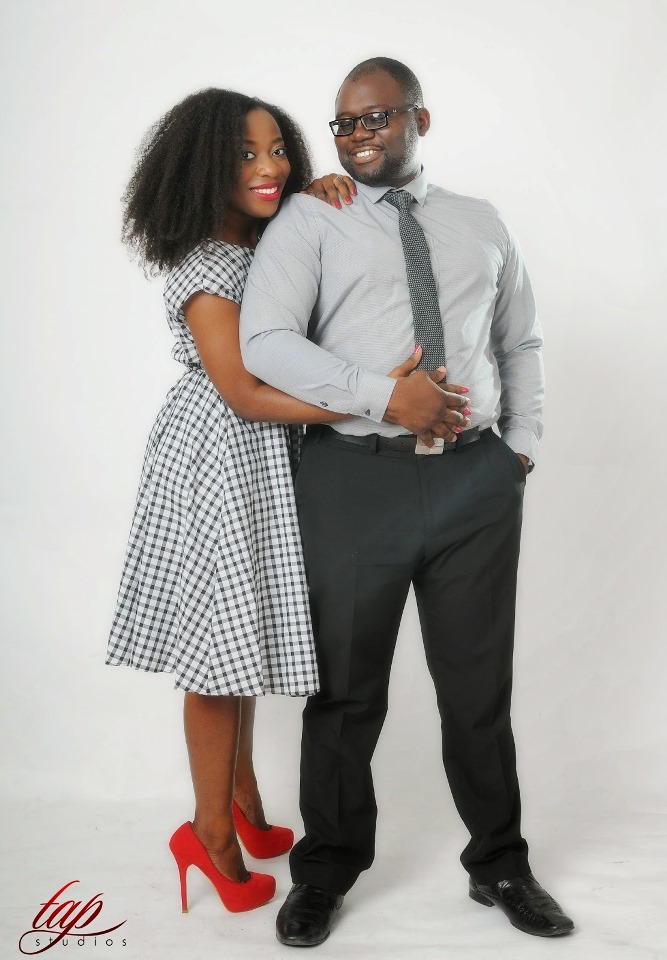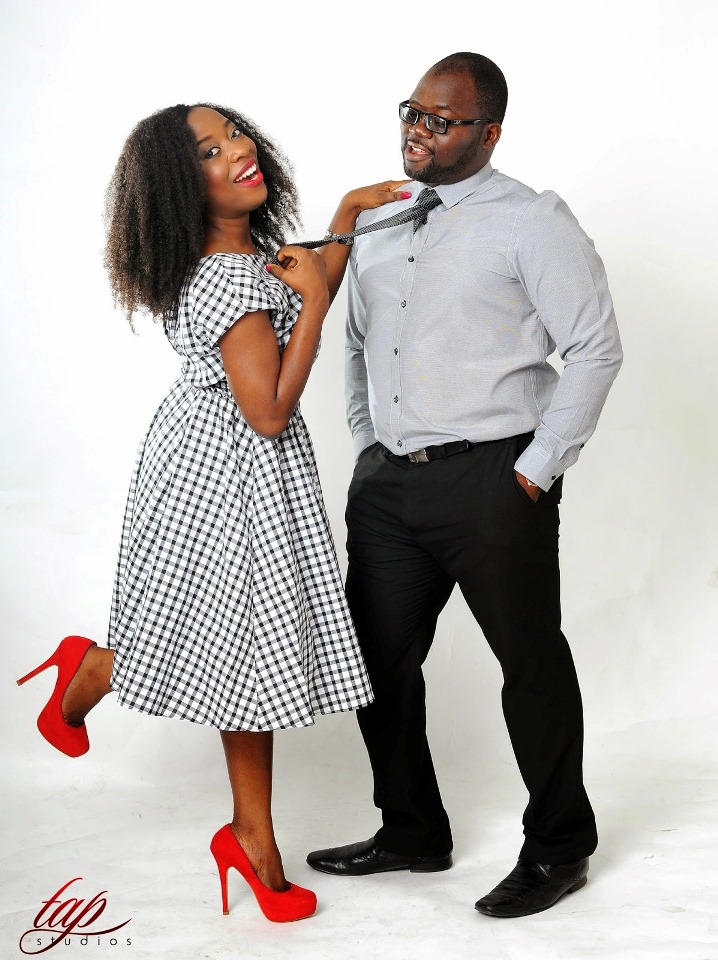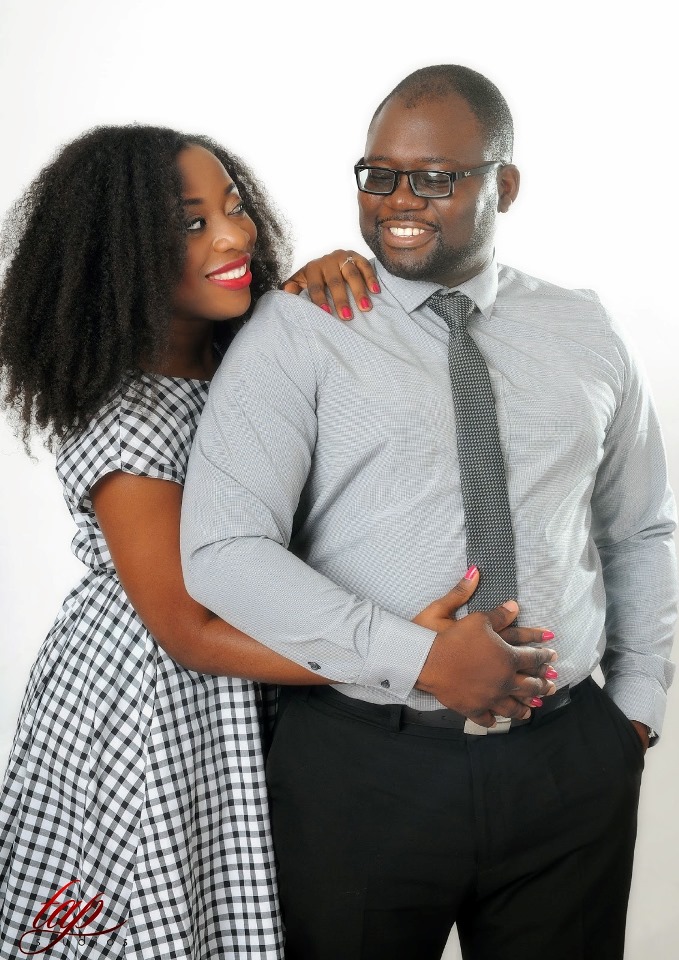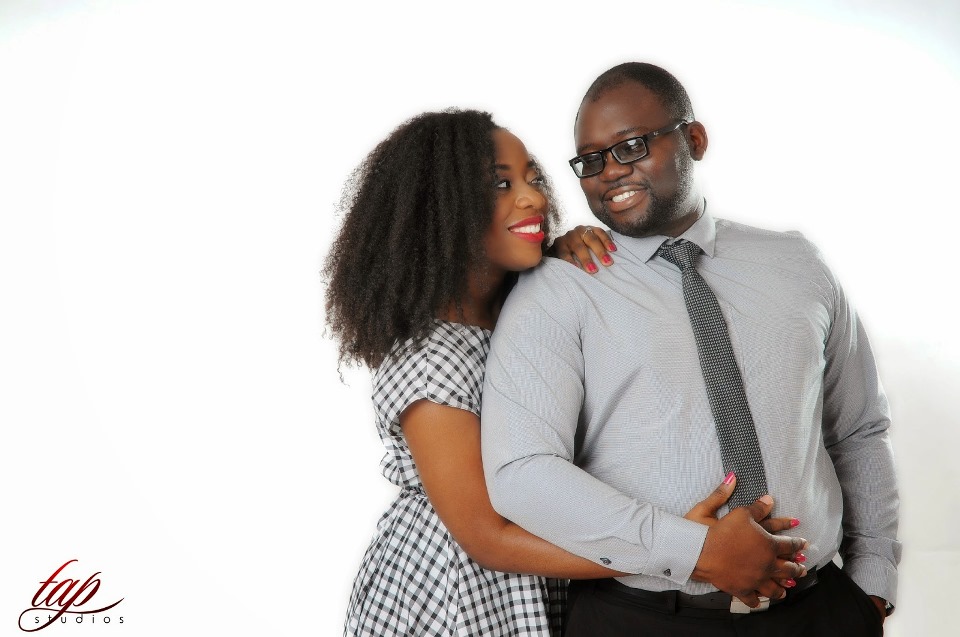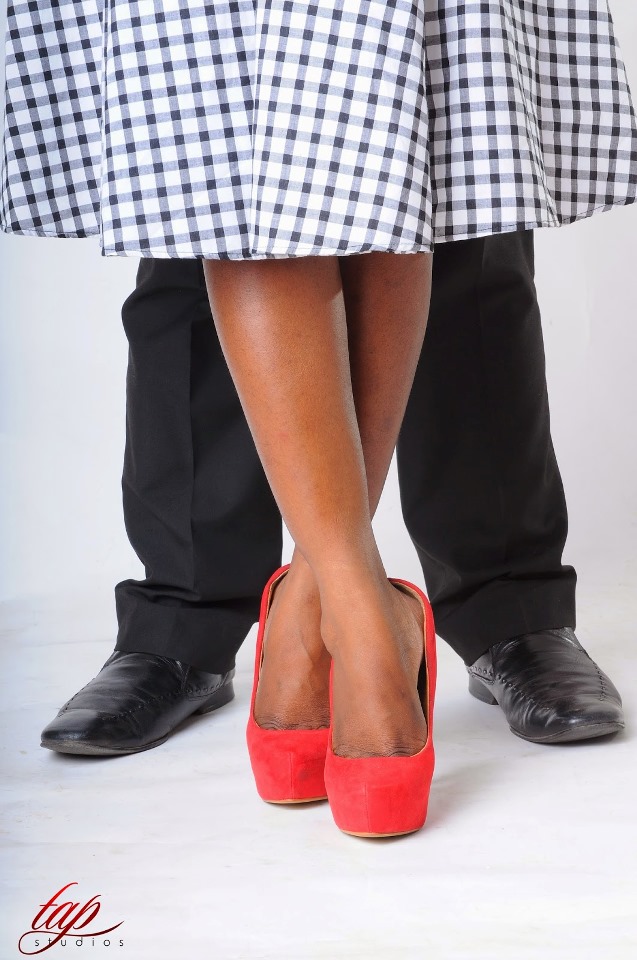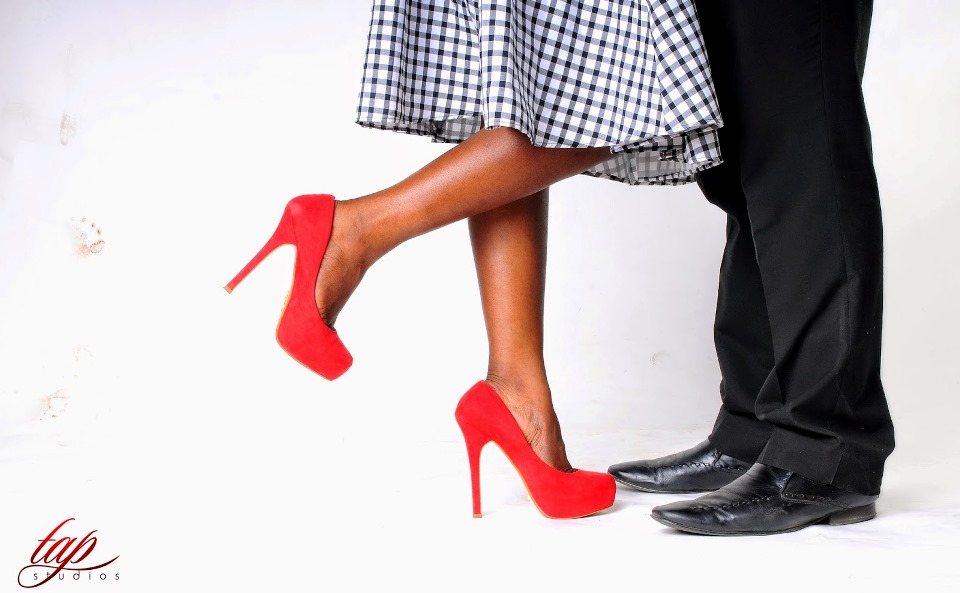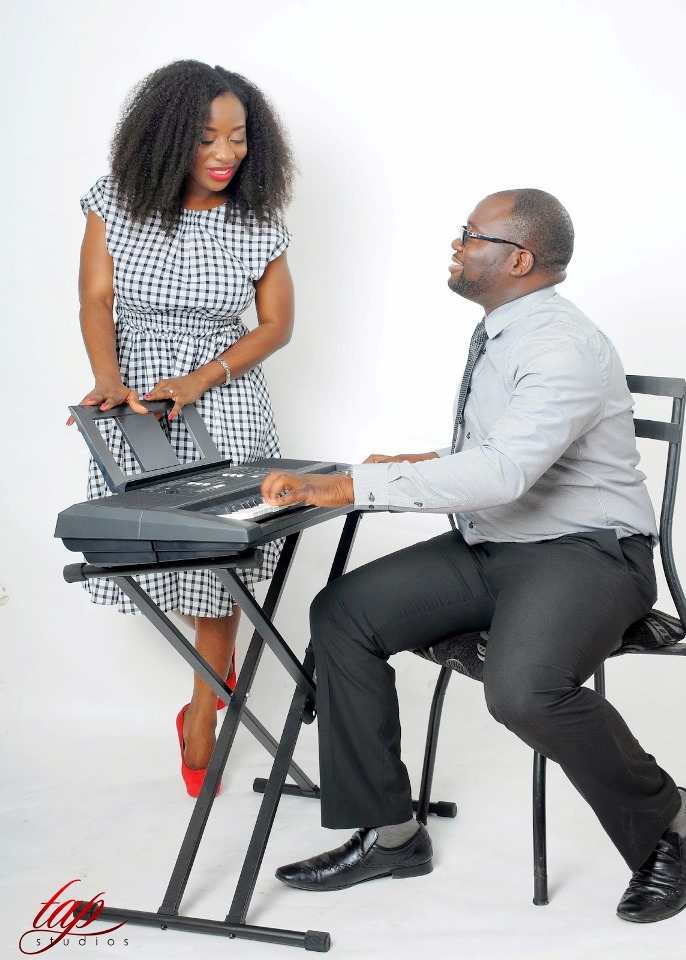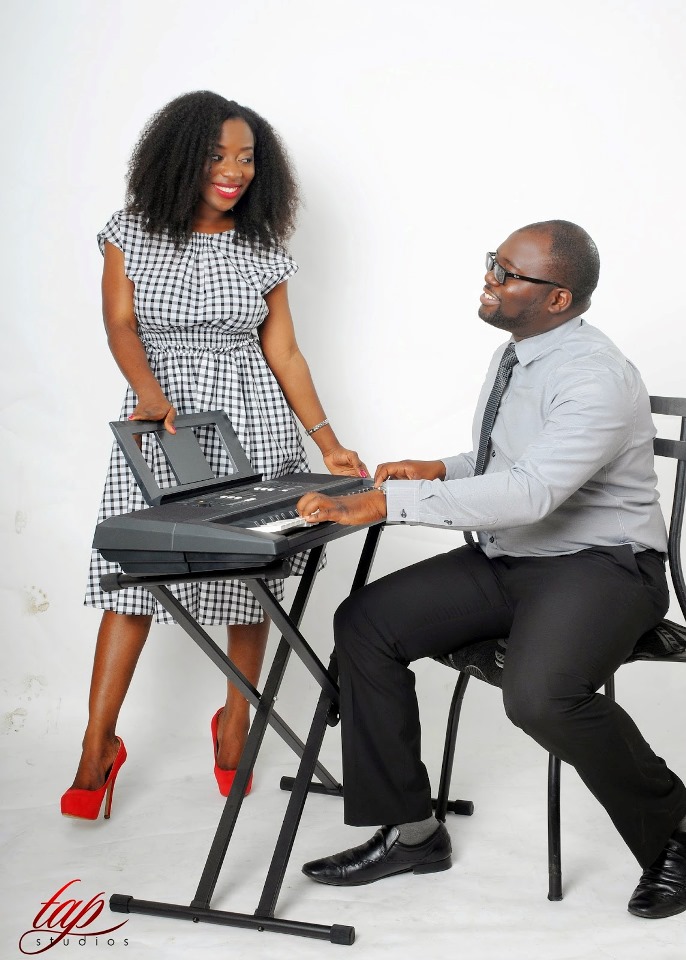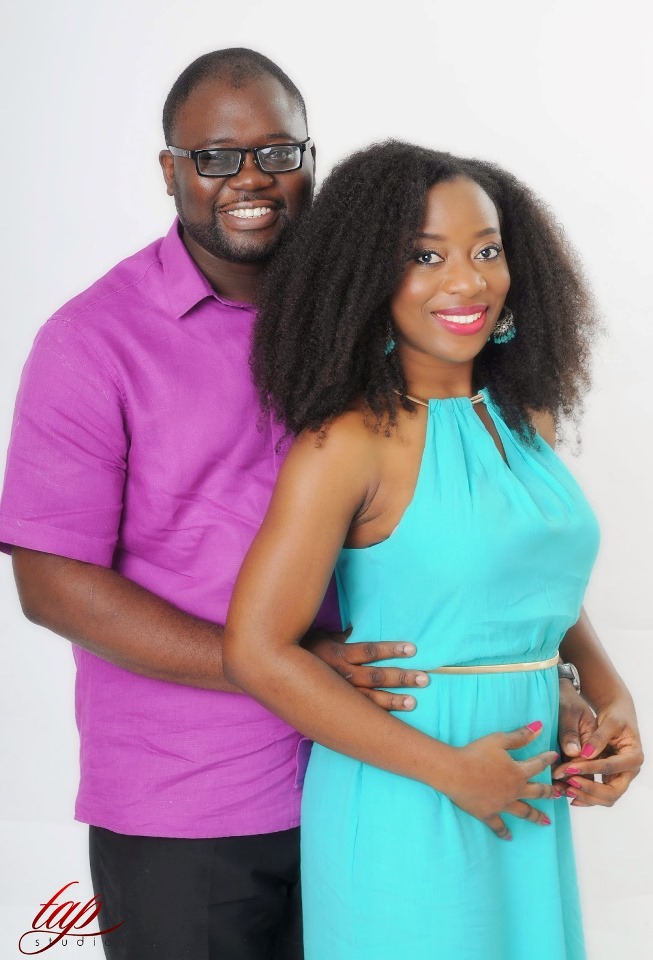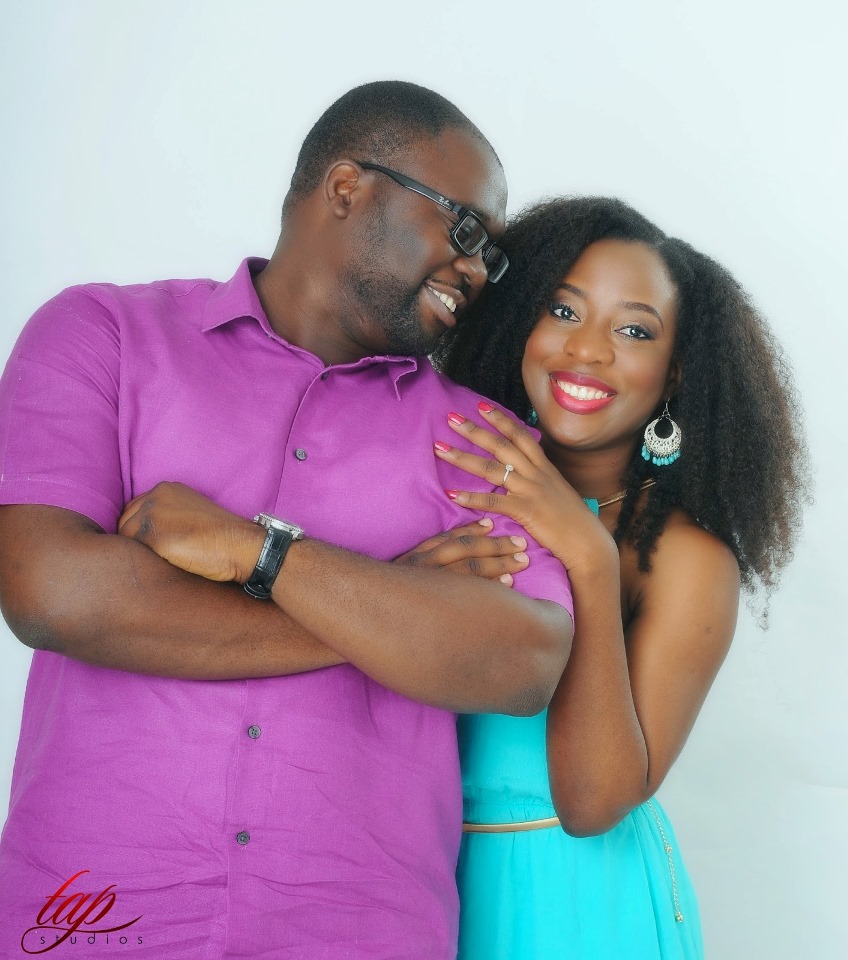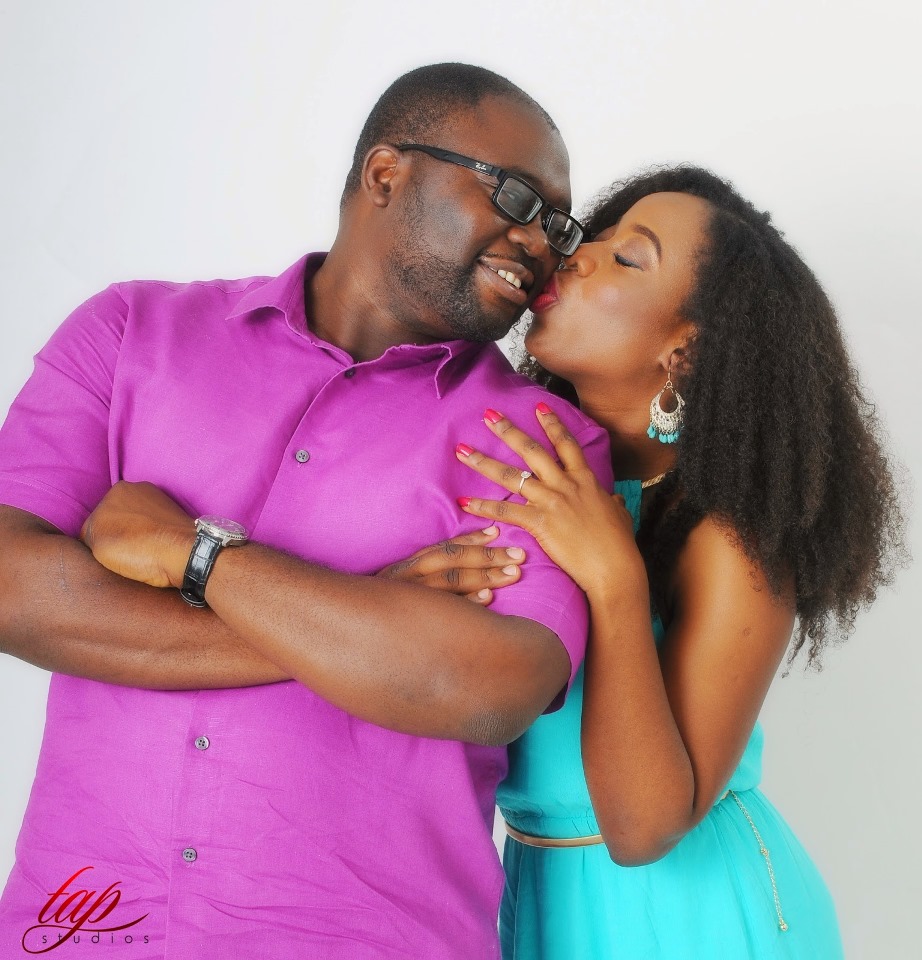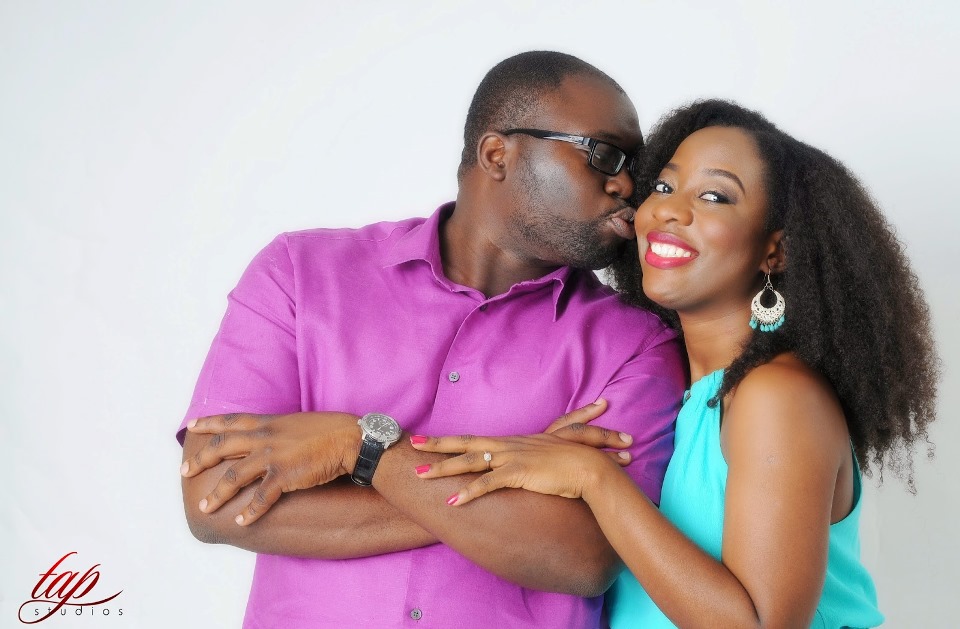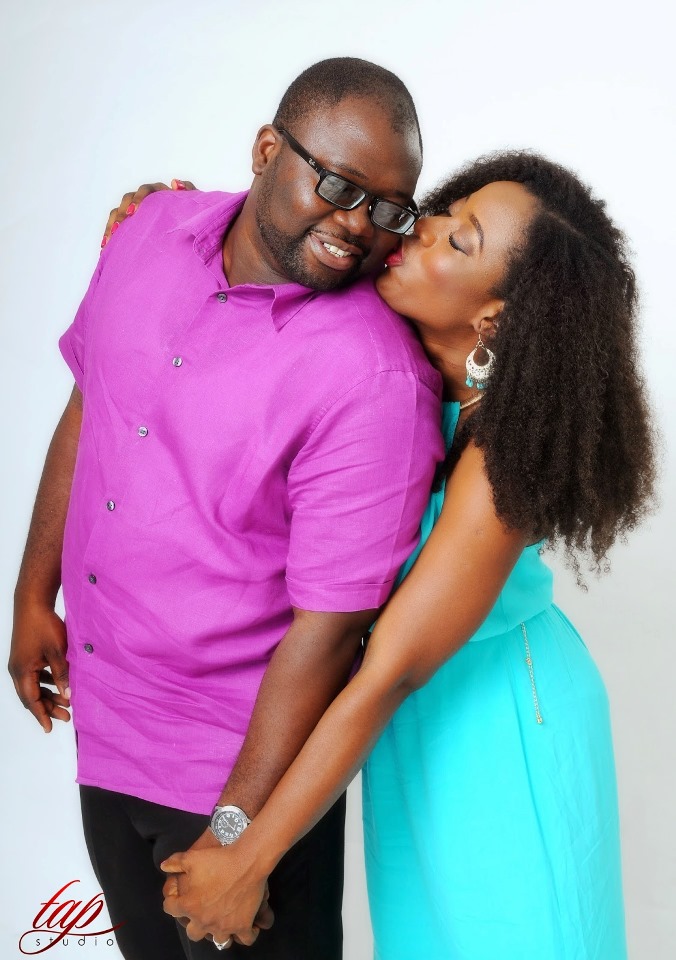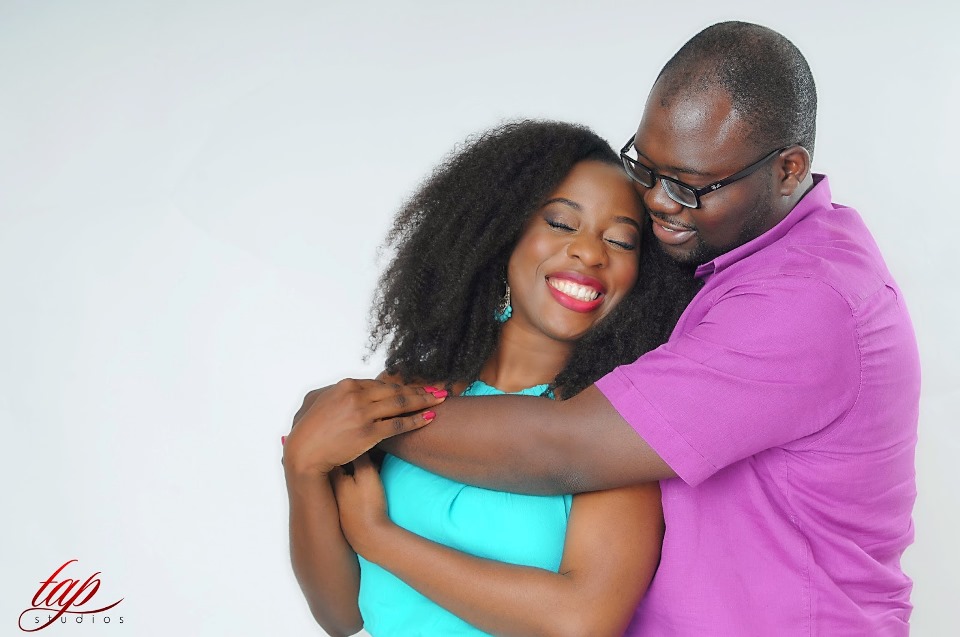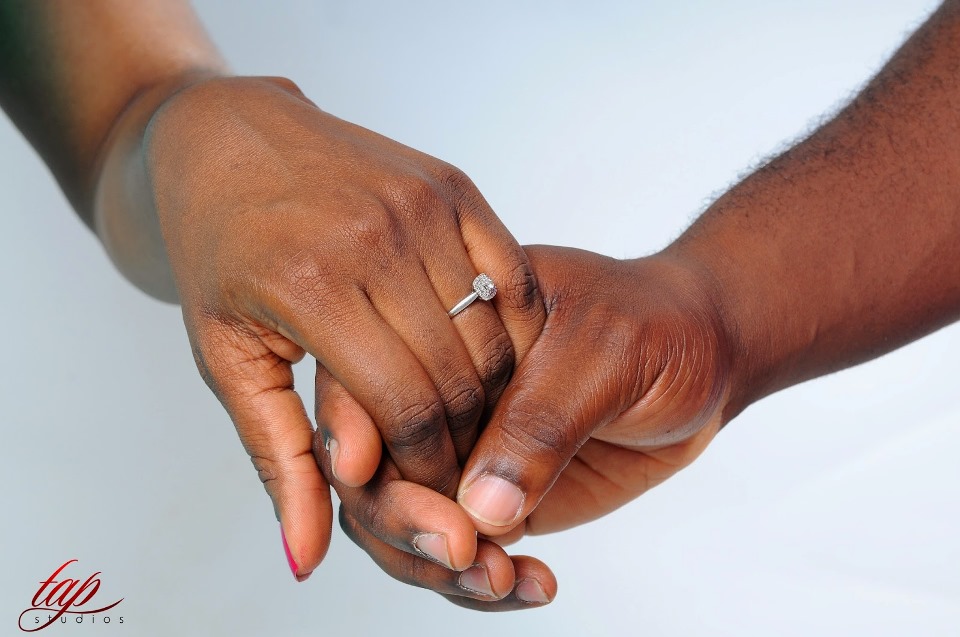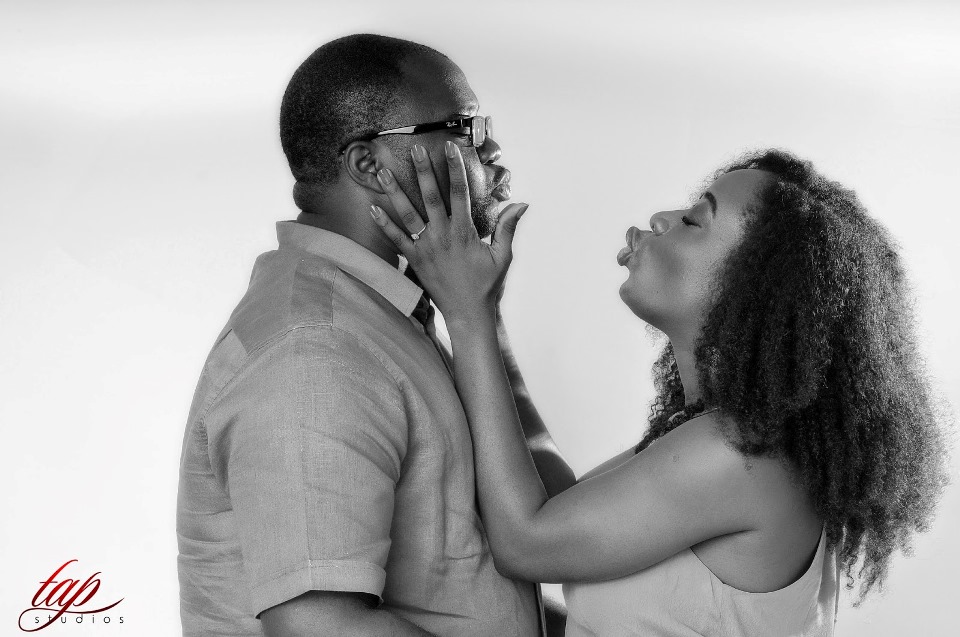 Sisi Yemmie & Bobo's Prewedding Shoot by Kelechi Amadi – Obi
Sisi Yemmie and Bobo were styled by Rhoda Ebun and Kingsley of BMPro was responsible for the makeup. Photography – Kelechi Amadi-Obi.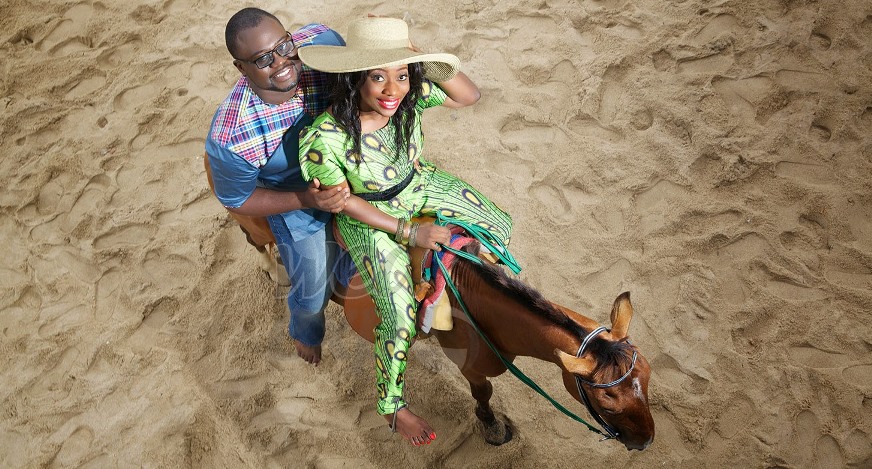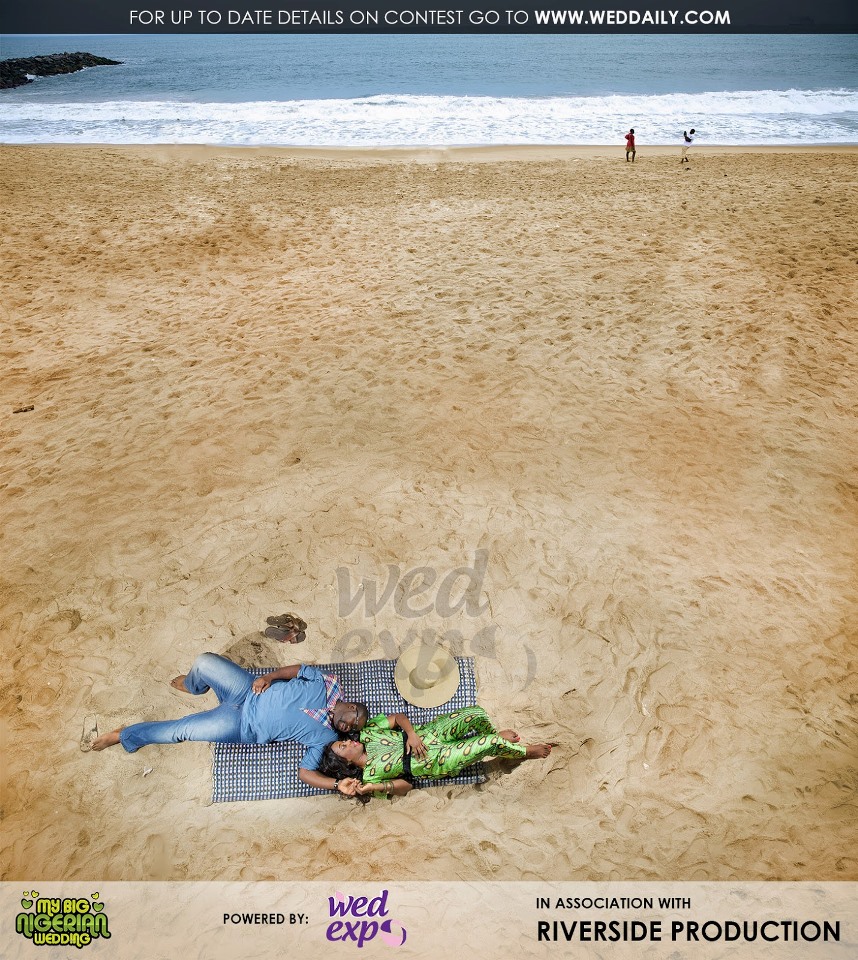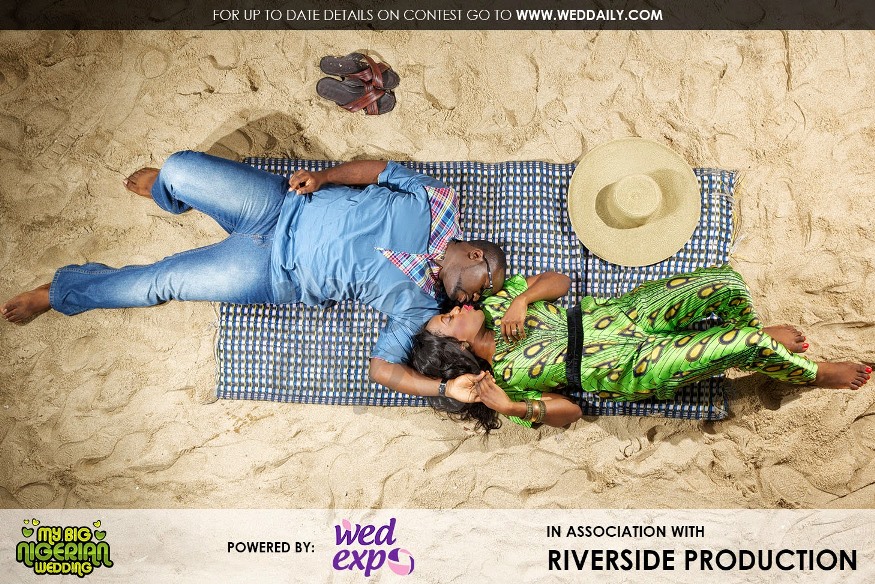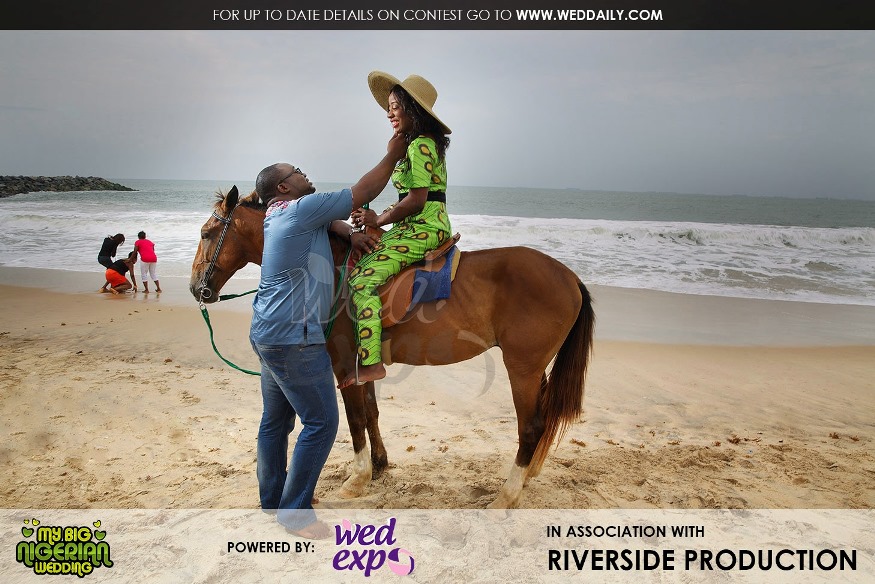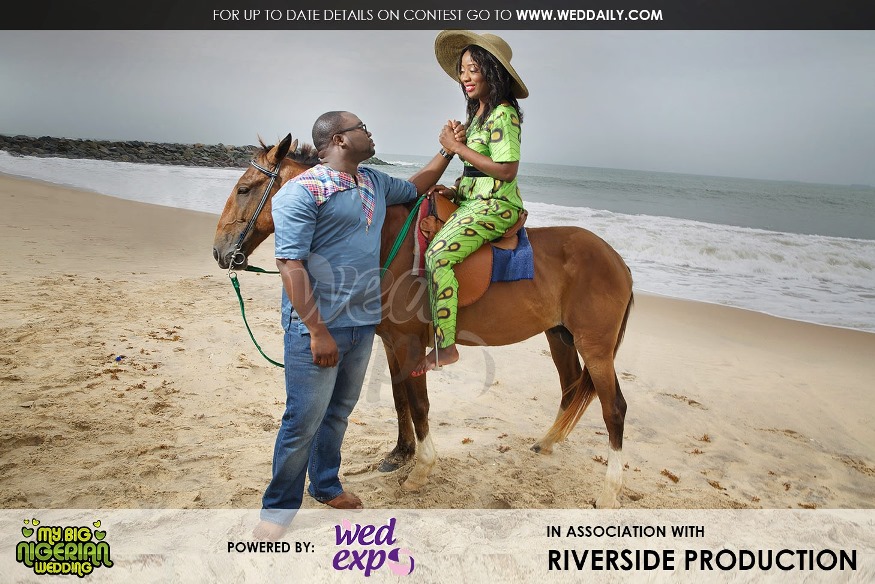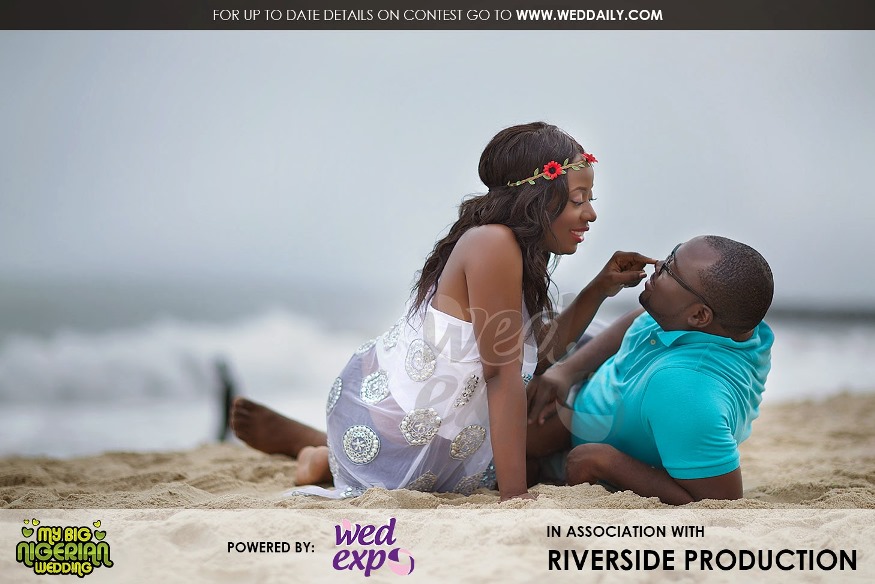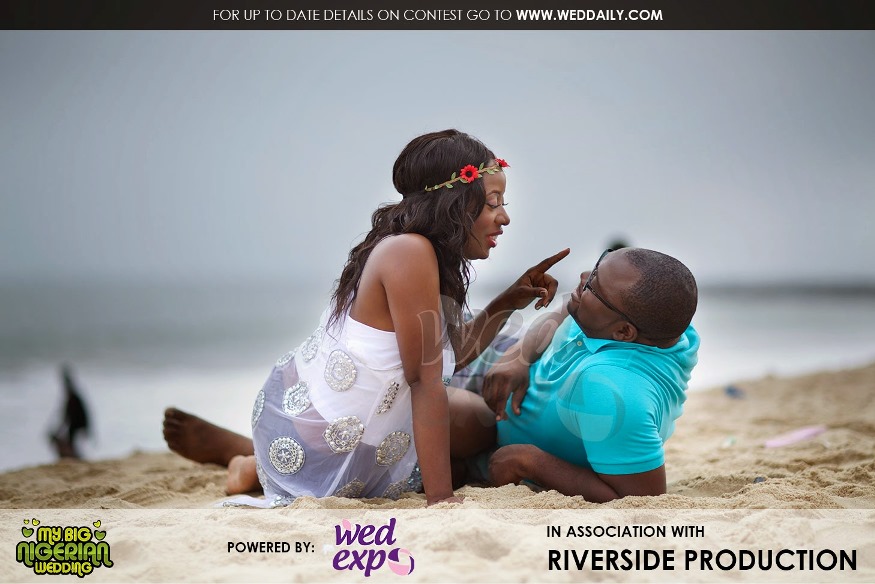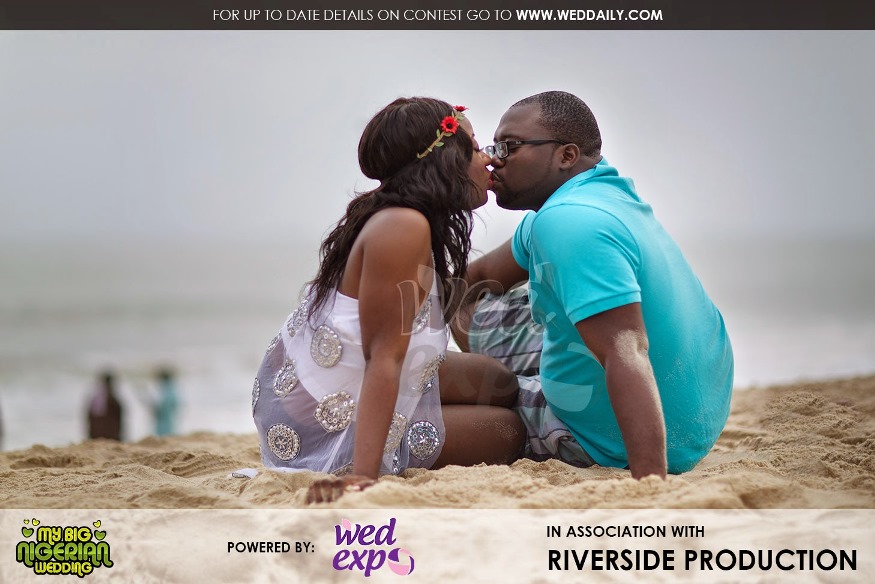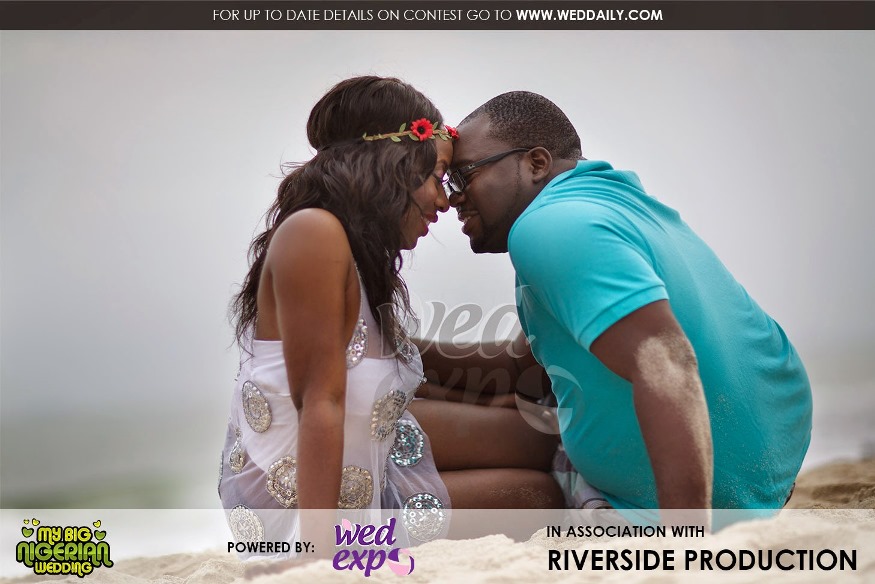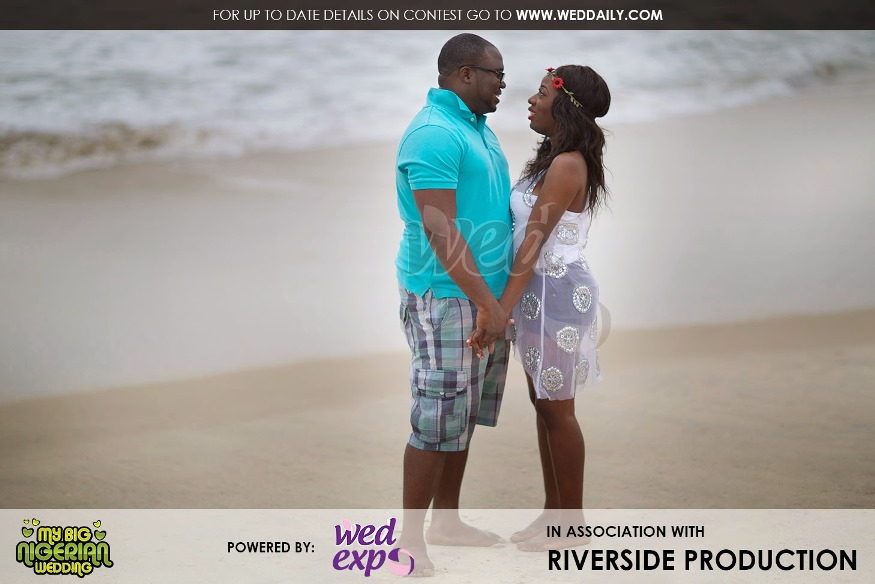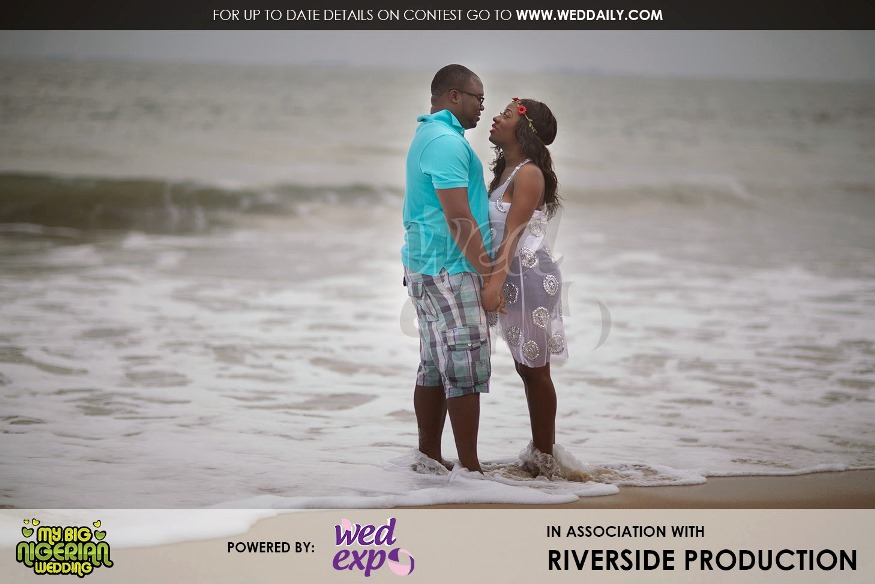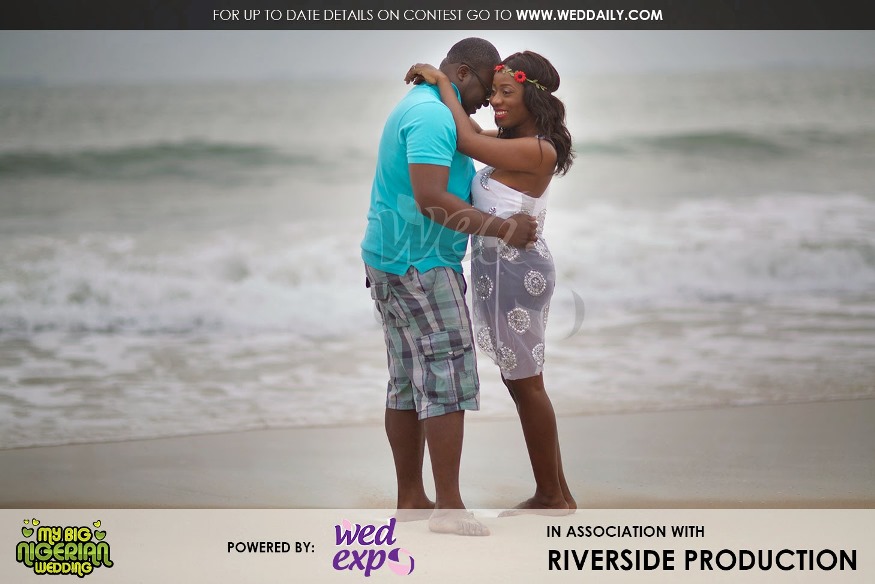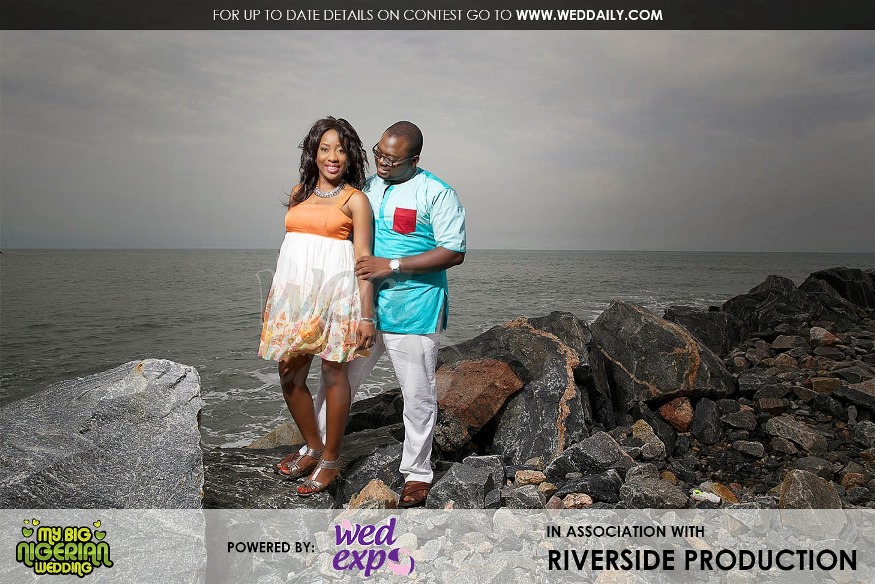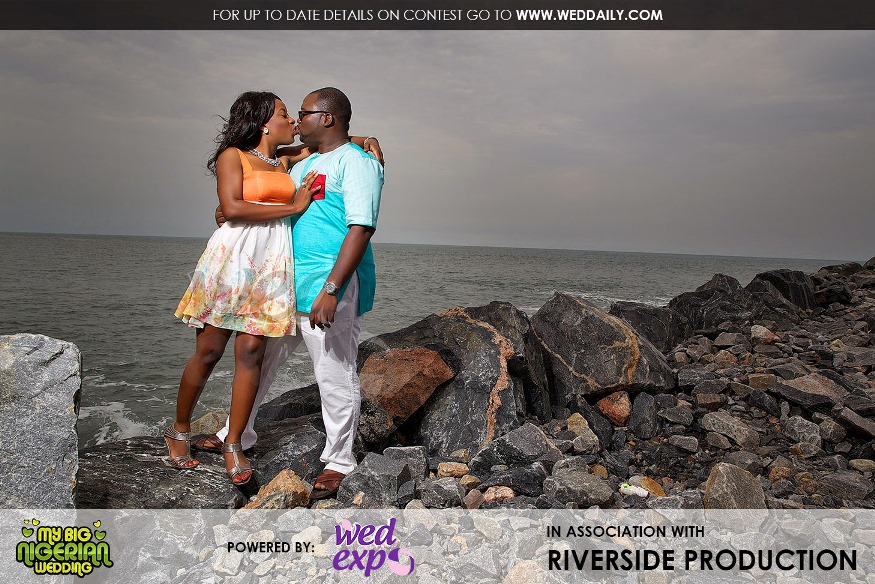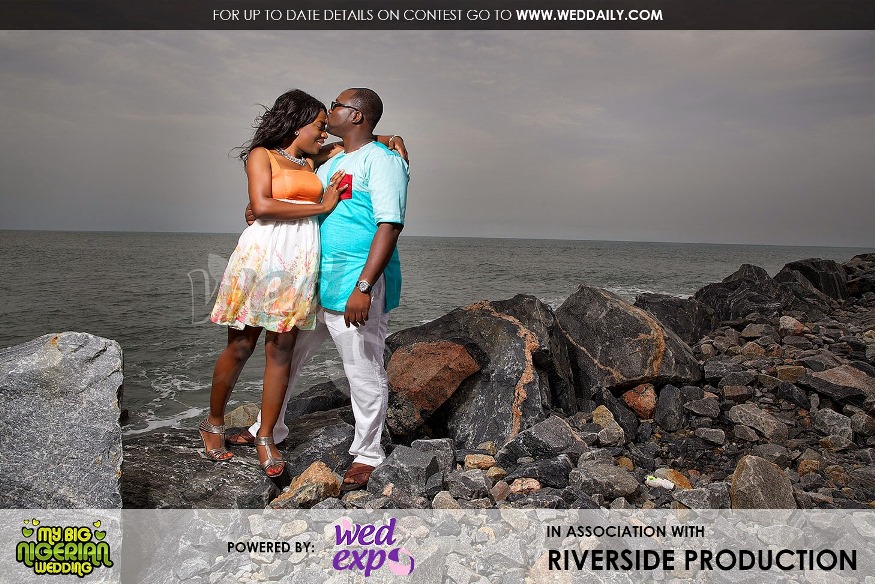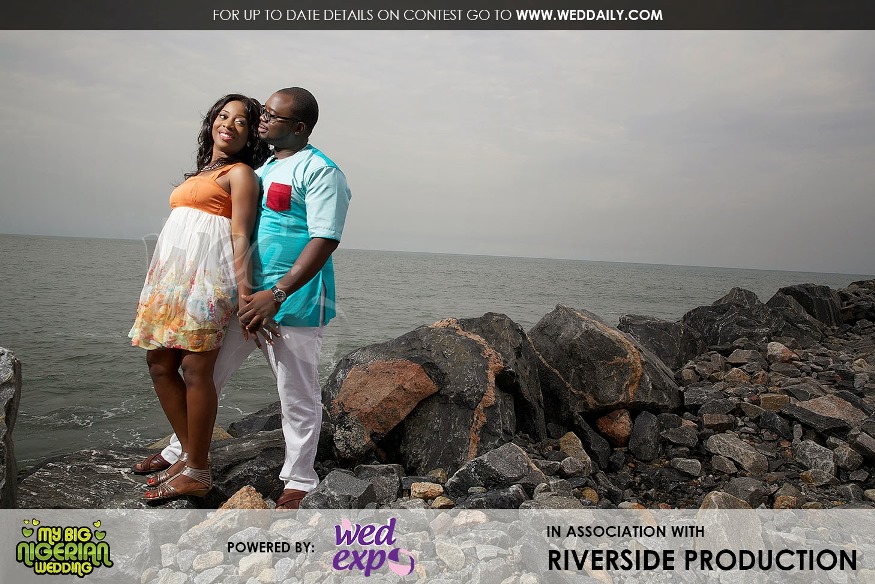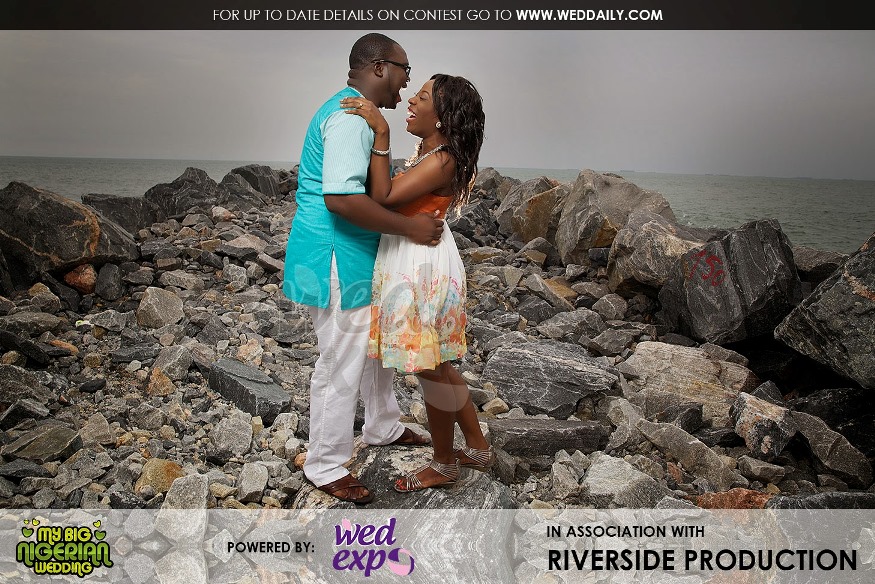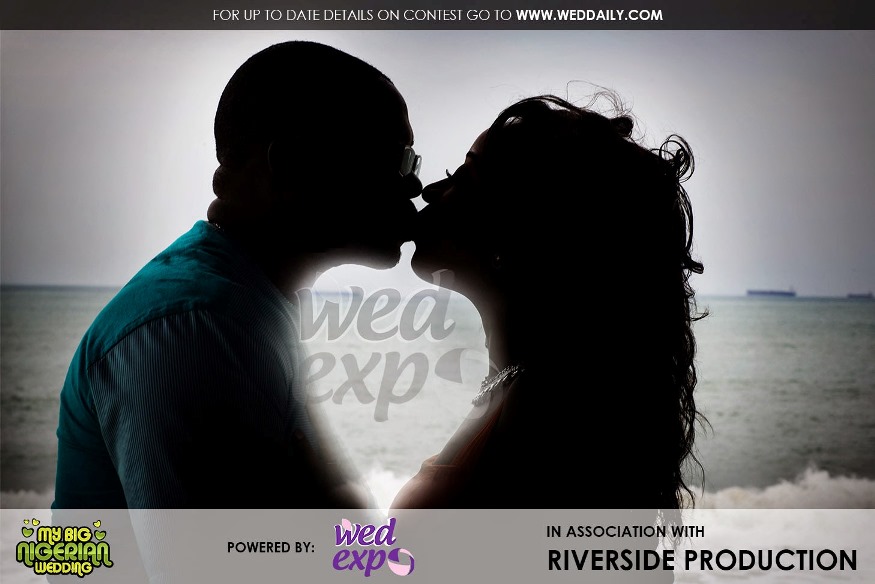 We love weddings, do you? Get in touch today
 
Loveweddingsng | Website | Instagram | Twitter | Facebook | Tumblr | Google+