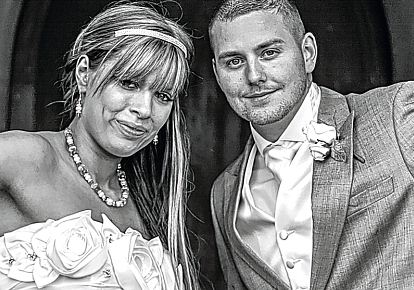 A MOTHER swindled nearly £10,000 (€12,620) from friends and strangers by pretending to have terminal cancer.
Danielle Watson took cash, freebies and cut-price deals after lying to everyone including her family and fiancé.
She got a reduced deal on her wedding dress and reception venue after saying she wanted to tie the knot before chemotherapy made her hair fall out.
But rather than having 'late-stage cervical cancer' – as she claimed – the 24-year-old had merely undergone keyhole surgery to check for ovarian polyps.
She aroused suspicion by becoming defensive when people said she appeared healthy – and revealed two months after her wedding that she was pregnant.
Watson, of Essex, England, had denied six counts of fraud but dramatically changed her pleas on the first day of her trial at Basildon Crown Court.
The court had earlier heard that friends and complete strangers gave Watson money and held fundraising events to provide cash for additional 'vitamin C treatment' after being told she had a 15-20 per cent chance of survival.
Essex Police investigating officer DC Rob Lewis said Watson 'acted in a cold and calculated manner.'
Watson was released on bail, to be sentenced on January 9.
Source: Metro