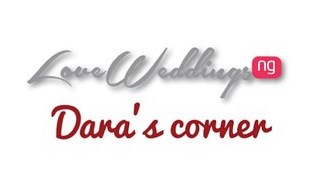 Dara's Profile
Name: OluwadarasimiLopoLopo Mabadeje (call me 'Dara')
Age: 29 (always and forever 29 – will be 30 when married)
Marital Status: Single
Relationship Status: Thank God for Facebook 'It's Complicated'
Searching Status: Always Searching (eyes will be single after the ring)
Complexion: Half – Lupita + Half – Toyin Tomato = Caramel
I have not been privy to attending many weddings for a long time – not because my friends weren't getting married, but mostly due to the fact that when the weddings were scheduled to hold in the UK, I was in Nigeria, and vice versa. The thing pain me no be small! See missed chances to meet Mr. Tall, Handsome & Ready-to-put-a ring-on-it. There's nothing like attending a wedding to find that fine bachelor who can take you to Planet Marital Bliss. (dreaming)
Anyway, moving on, you would appreciate how excited I was when I suddenly found myself in possession on THREE wedding invitations. I plastered the invitation cards on my wardrobe for daily intercession – "emi mimo se temi na" [Holy Spirit do it for me].
As the dates drew closer, it was time to start thinking clothes, shoes, accessories, make-up, etc. I am not usually this vain, I'm just a go-getter. As a go-getter, if achieving my goal requires that I dress to impress, then bring it on. My goal, in this instance was to meet some eligible yummy bachelors at least. I work in an office where eye-candies are few and far between, abeg I am justified.
In fact, a few weeks ago, the groom for the first wedding – a good friend of mine who was aware of my single status called me to remind me to 'BAFF UP' (dress up) extra nice on the day! If you need more 'ginger' after such a blatant "call to action", my sister, you need help. I in turn asked him to secure a "happening table" for me, as I will "happen" with all the beautician and brain power vested in me.
So I started preparing… whilst I already had two dresses and one more to buy, there were still a few outstanding items on my list. See the list below;
Tights – I need to secure my bride price especially with these bad belle short dresses of life that try to expose all of your inner caucus. God pass them!!! 
Baking Soda – for the teeth. When I smile, I want to blind people with how white my teeth are
Oil blot paper – there will be an after-wedding-party for all three weddings, God forbid I allow my T-zone to start shinning like Iya Alakara wants to fry puff-puff there
Is there anything else you think I've missed? Please help a sister o – I will give you a well deserved shout-out during my appreciation speech at my wedding reception, which should happen soon if all this goes according to plan.
Wedding 1 is a few days from now, trust me to give you all the juicy gist in due time.
Xoxo
Dara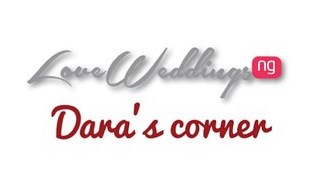 Dara is a fictitious name and character created for LoveweddingsNG. This column is not a depiction of real life events. Names, characters, places and incidents and incidents are products of the author's imagination. Any resemblance to actual events or persons is entirely coincidental. 🙂