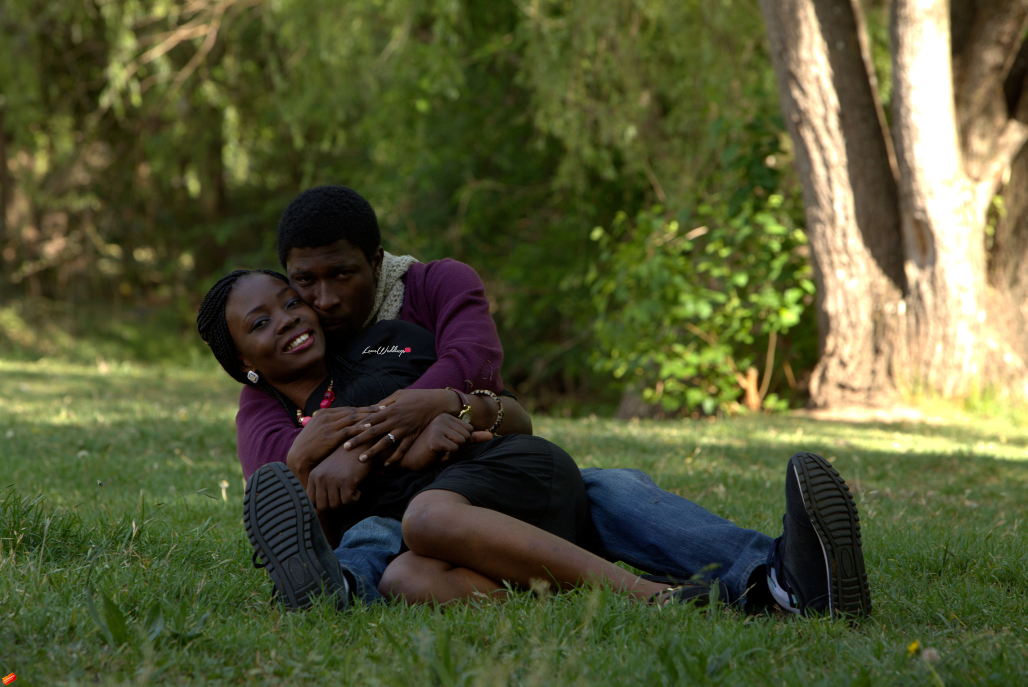 Funmi & Tayo are getting married in January 2015… after 14 years together.
The couple shared their story and pre-wedding pictures with us. Enjoy!!!
How We Met 
I met my fiancé (TY), through a friend of mine called Akawusi Emeka who was also his friend, on Saturday the 9th September, 2000. Emeka introduced us to each other and thereafter, TY asked me out. I told him no initially but we started dating in October precisely on 15th, as friends with his promise to take care of me as his sister. I took and kept that word in my heart and it was in view all through our dating phase. We used to communicate by sending letters to each other with Emeka being the intermediary, because there was no GSM then.

He was my tutor for Chemistry especially the organic part and he gave me an exercise book that contained summary of textbooks on the subject area. In line with this, we used to meet at Oranmiyan Grammar School, or Sijuwade Comprehensive College, both at Ile-Ife every Saturday in preparation for my WAEC October/November, 2001 exams. Whao!!!, I used to look forward to Saturdays.

I denied liking him within me and I told myself to face my studies. I finally wrote the exams and I passed all the subjects with at least credit. Thereafter, he left Ife to OSCOTECH, Esa-Oke to pursue his OND in Computer Science. He still continued to maintain our friendship by paying visits to my mum's shop at weekends when he came home once in a while.

Our friendship continued and we entered O.A.U., Ile-Ife together in 2004 as undergraduates after he has completed his OND. We built a cordial relationship together with God during this period of academic pursuit in O.A.U. and then we discovered ourselves and love for each other. O.A.U. was a spiritual transformation ground for us with different platforms ; Sport complex was a prayer ground; BSF and RCF were students fellowships we attended and served God and his people; and in 2010 we came in to divine flow of grace of new creation realities in Christ Jesus at God's Love Tabernacle Int'l Church, Ile-Ife.
Proposal
Our story is peculiar because TY proposed in year 2000, lol, though without a ring. And of course I discarded it. But he affirmed it that he was going to marry me. What he saw in me within a short period of knowing each other I didn't know and I still don't know. But I later realized he's focused. In all these long years, he treasured and preserved this relationship.

But you know as a lady (abi now?), I was expecting 'official' proposal after our first degree, then when I was going to Lagos for NYSC, it didn't come even though I was so sure within me that we were going to get married one day. But I asked myself, 'when will this man repeat what he did ten years ago in a better way (with a ring)?'. It almost bothered me when he's leaving the country in 2013 for further studies abroad and yet he didn't propose but instead was suggesting we did our Introduction. And as an African lady, I didn't push it but I was praying that the proposal would come.

He finally proposed on the 3rd of October, 2014 (of course with an engagement ring) when I went to visit him abroad. Our introduction took place, before this date, on the 30th of August 2014 in his absence.

– Funmi (Bride-to-be)
How We Met
In August 2000, I went with my very good friend to check on a lady in one High School in the ancient city of Ile Ife called, Sijuwade Comprehensive College Ile Ife. Fortunately, the lady wasn't around and Funmi was the one that attended to us at the school gate and said her friend was ill and my friend asked "Please do you know their place in OAU quarters" and Funmi said yes. So we scheduled an appointment with her on September 9, 2000 and she agreed to take us to her place in Road 21 on Obafemi Awolowo University, senior staff quarters. I paid attention to her manners and the way she attended to us, despite of her busy schedule for her WAEC and school.

On September 9th, 2000, on our way to Road 21, OAU Senior Quarters, we started talking. We finally met her friend and my friend started talking with Funmi's friend. So Funmi and I started talking again, and on our way, I quickly asked her if I can share my mind, she said yes and responded in Yoruba language "kini oun bo loke ti ile ogba". I said correct! And today, the rest is a story

For what felt like hours, Funmi kept telling me, please let forget about our last discussion, I am too young for this but I can be your friend and I refused to be her friend, but I started teaching her Chemistry – organic chemistry – because I made a compilation on organic chemistry when I was preparing for my own WAEC.

One day I asked her, why did you prefer to be my friend at the time? She said "most males are evil" and I don't want to get involved with them, because her Junior Secondary School was for females only (Ife Girls High School) and this greatly affected her perspective about men in general. But deep within me I had an inner perception that we were meant to be together even at that tender age of mine with little understand of the scriptures.

Don't laugh at me, Lol! can you imagine, in 2000, after just 3 months of knowing Funmi, I asked her one day, please "will you marry me" she looked at me as though "are you insane, you met me just 3 months, which kind of question is that one". She asked me last year, "Why did you ask me such a question at that time" I said "I just knew we will make it together". When I eventually proposed properly, I did not ask her "Will you marry me" because I had done that some years back, but I reconstructed the statement and I asked her "Are you ready to share your life with me irrespective of what happens in the journey" and she said "yes" and the ring was presented. Lol! She never expected this again, because we knew we were getting married already, the date had been fixed and our introduction was done in my absence in August 2014.

One day, I told her "I know you are too young and I am also very young, but I PROMISED to treat you like my sisters and I will NEVER break your heart and I strongly believe we will achieve our dreams only if you can give me a trial". This is how the whole story started on October 15, 2000. Although along the line, there were seasons when things looked as if we couldn't achieve our aim and dream. There were times when we fought and the next statement will be "Please don't ever in your life talk to me nor dial my number again" and we continued to grow in deeper understanding on how a relationship ought to be.

Lo and Behold, I maintained my word, continuing treating her like my sisters. She is my encourager, motivator, my prayer partner of all time; she is God's gift to me. In 2009, She asked me "do you know a church in town, i.e. outside OAU campus, and the senior pastor is Pastor Segun Obadje" and I said "I didn't know any pastor called Segun Obadje" and she said "next Sunday lets visit the church". This was the turning point in my Christian life and when I got to God's Love Tabernacle A.k.A GLT Ile Ife. The teaching was so unique and different from what I had been hearing all this while. Today, I am building on the Knowledge and Understanding of God's word that I received from GLT church. As a result of Pastor Segun Obadje's teaching, I discovered my vision and purpose for life; I knew exactly what God want me to do in life.

When I finished my National Diploma in Computer Science, I applied to write JAMB examination again, but I didn't tell Funmi. I told her I got a direct entry form to enter into 200 level but I knew she applied for JAMB and fortunately we met at the same examination centre on OAU campus. She was at the Health Sciences lecture theatre A and I was at the Lecture theatre C and Funmi did something that I will never forget (I will keep this personal, but she was part of my Jamb examination success).

We were fortunate to be admitted to a five years B.Sc program together, She was admitted to study Animal Science and mine was Computer Engineering and my name came out on the merit list while her name came out a day to Matriculation day. Along the line, I lost concentration, owing to some reasons known to both of us. I failed some prerequisite courses and I got an extra year and Funmi finished and went for service in Lagos state. I was back on campus for a whole one year. She never look at me as a failure, she kept encouraging all through this trying moment and She finished with a Second Class upper but I didn't even move closer to Second Class upper, yet she never condemned for once, yet she saw a great picture in me. When she was done with her NYSC service, I was still at university.

– Tayo (Groom-to-be)
We Made It This Far Because…
I acknowledge the grace of God that got us saved earlier before we met and also sustaining our faith. We didn't make it because of beauty (there's attraction through physical beauty, but that's not the key). We love God because we realized He first loved us and we find it convenient to love each other. The Word of God we have received together by His Spirit in us has always been our focus. We learnt to take issues to God in prayers and we have seen the Great God doing great things in our lives. Halleluyah!

Secondly, I got fascinated by TY's sense of punctuality when we had dates and also to any programmes in and outside Church. Also, I found him humble and accountable. He is my mentor.

We built our courtship on trust, sincerity and effective communication. Sincerity and accountability in the sense that I must not do anything in his absence that I won't be able to tell him or answer sincerely to his question. I must say the truth despite the consequences in view. These also apply to him. This helped us to be considerate and cautious even in our years of separation (distance)

– Funmi

God was faithful all through our relationship and to him alone be all the glory, through thick and thin, we finally make it through. We grew in love together, building the relationship together, building up our self in character and in the fear of Lord. We have lots to share but this is the little we can share for now, the rest might come out in form of a book. Fourteen Years of God's love and God faithfulness.

We have diverse moment that we have argued on relevant and irrelevant issues, but we kept seeing beyond this and pursuing our dream. Above it all, any relationship that didn't recognise God as their source will definitely collapse and even in marriage, God is the third person; (the husband, the wife and God). We knew no one is perfect and everyone is working toward perfection and our faith and believe in our tomorrow kept us going through thick and thin we made it through.

My advice to people out there, irrespective of any difficulties in your relationship, please see beyond the moment and see the guy as the one to coordinate, mentor you, nurture you and guide you. Don't take his place in the relationship and let him be in charge, and render your support as lady to make to it work. No man wants competition! If you didn't create an avenue to make your relationship work, there are no relationships that work on its own, Love is not about money or fancy car, and you must make up your mind to put future in shape together. Many years ago, I got nothing but I could see a better tomorrow and today, I am not yet there but I blessed God for what he has done for us so far. Permit me to quote a scripture because i am a good Christian and I believe in the scriptures, proverb 4:18 ". I wish you all the best in your relationship

– Tayo
Prewedding Pictures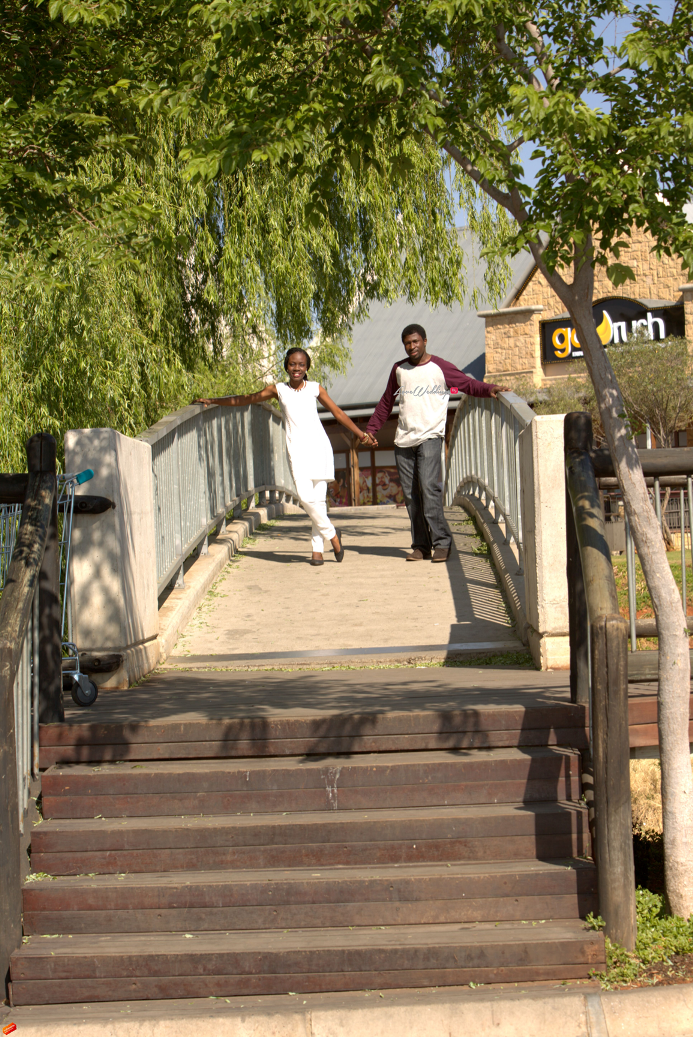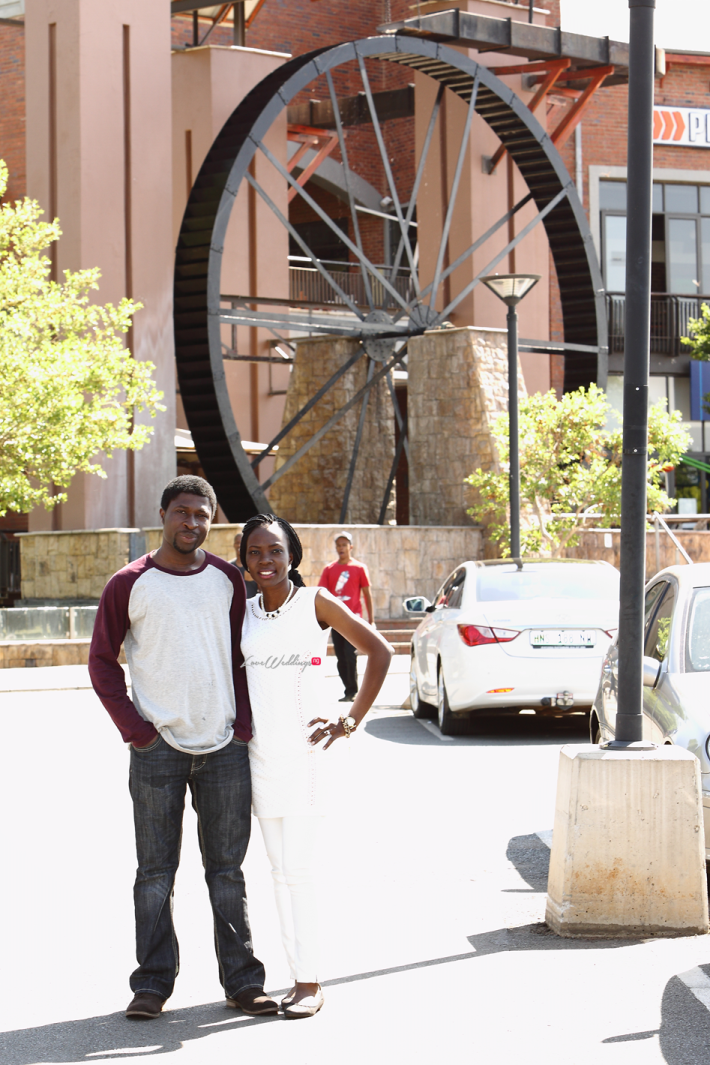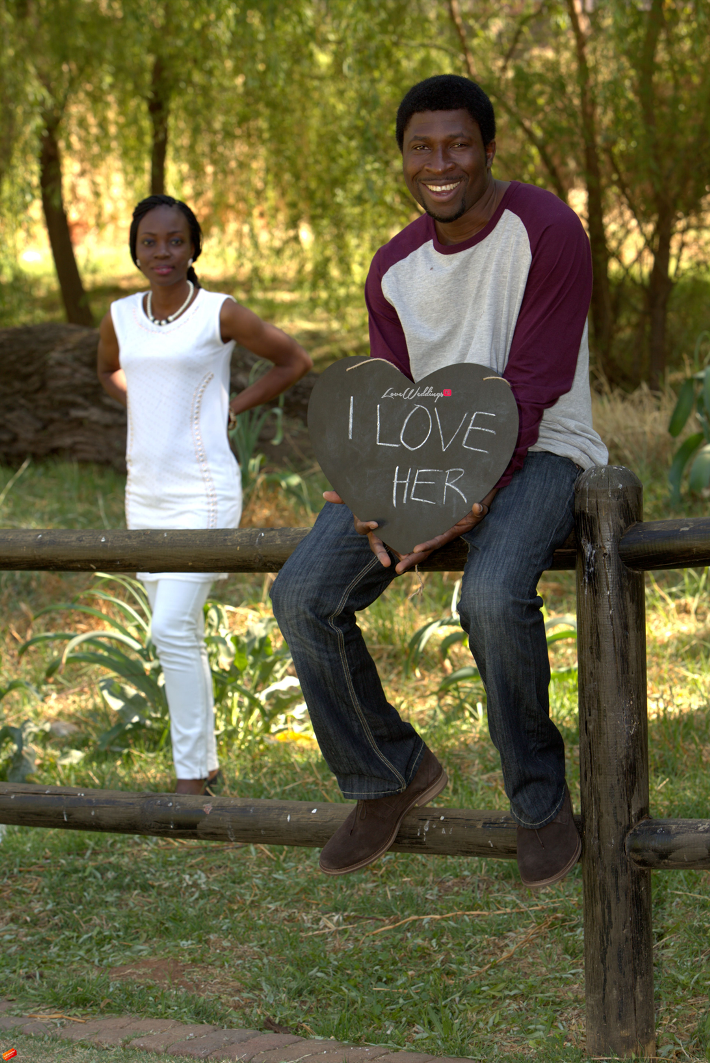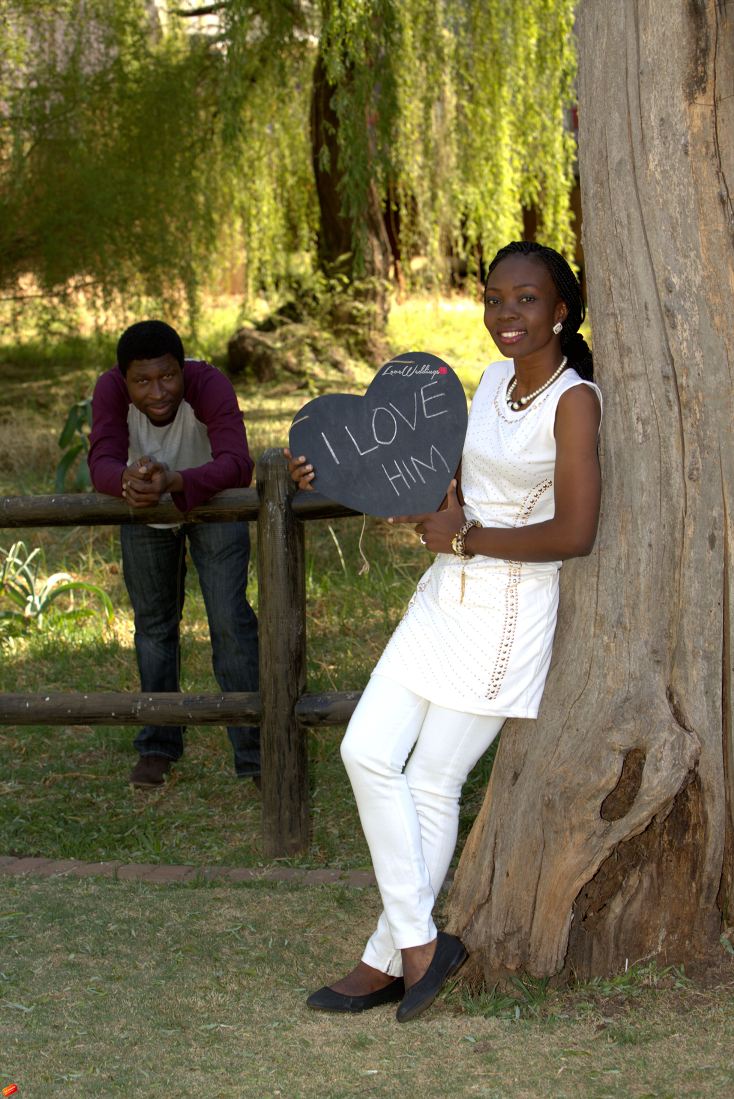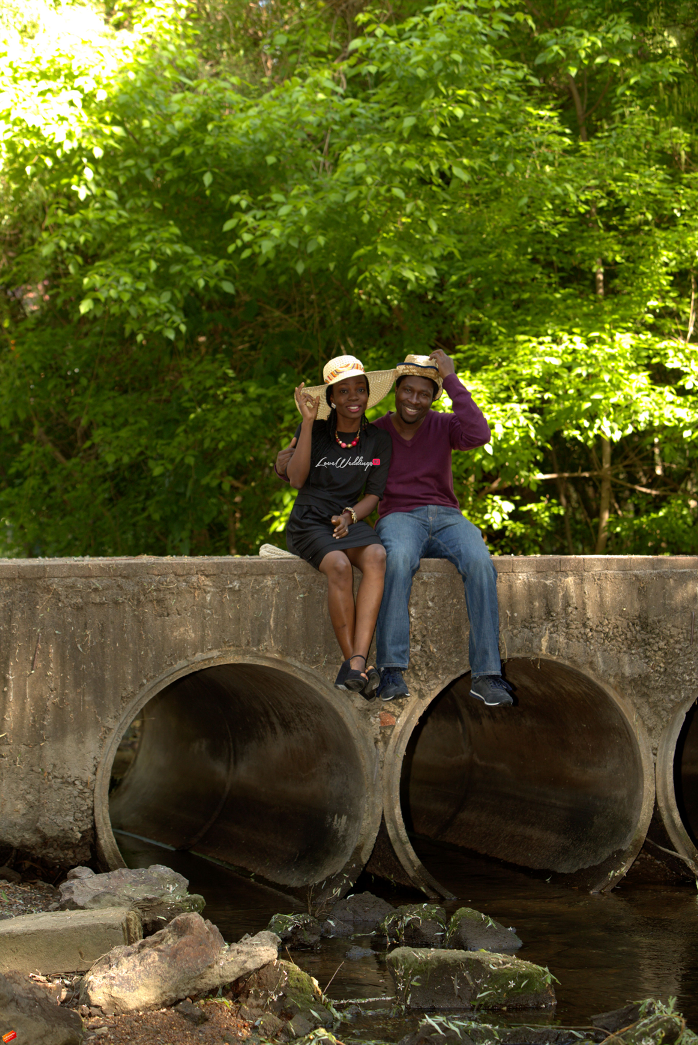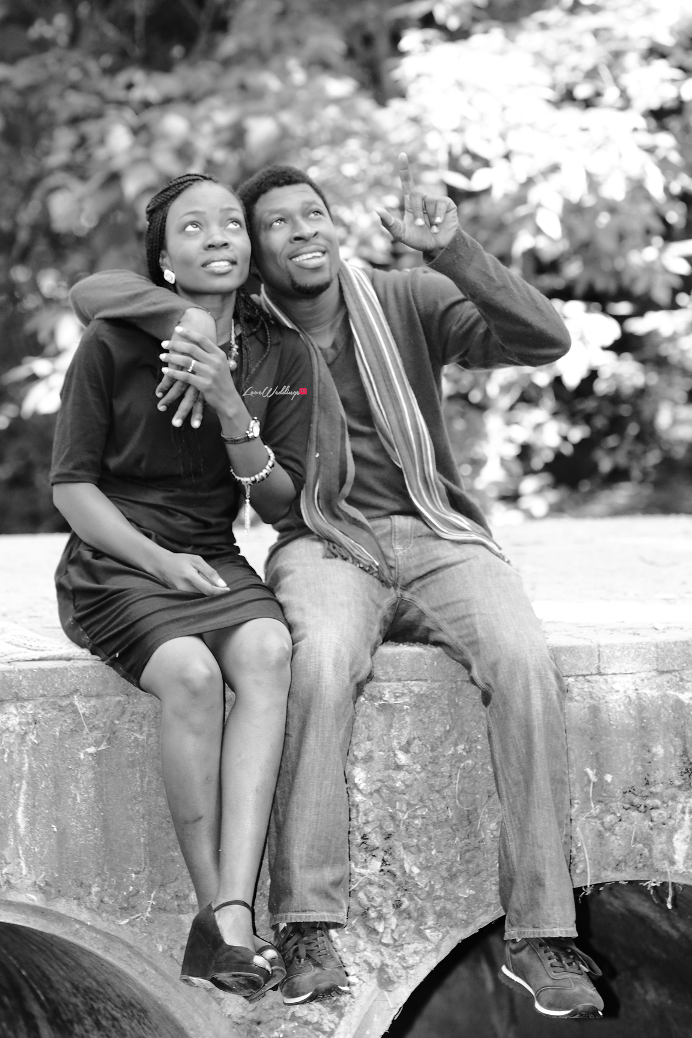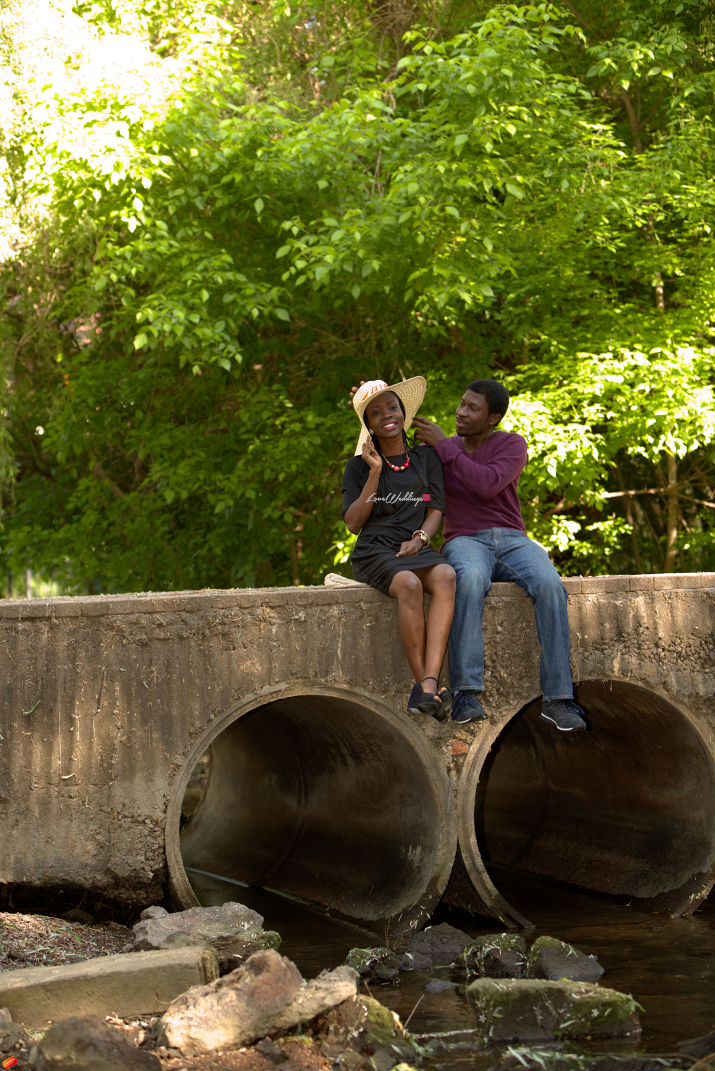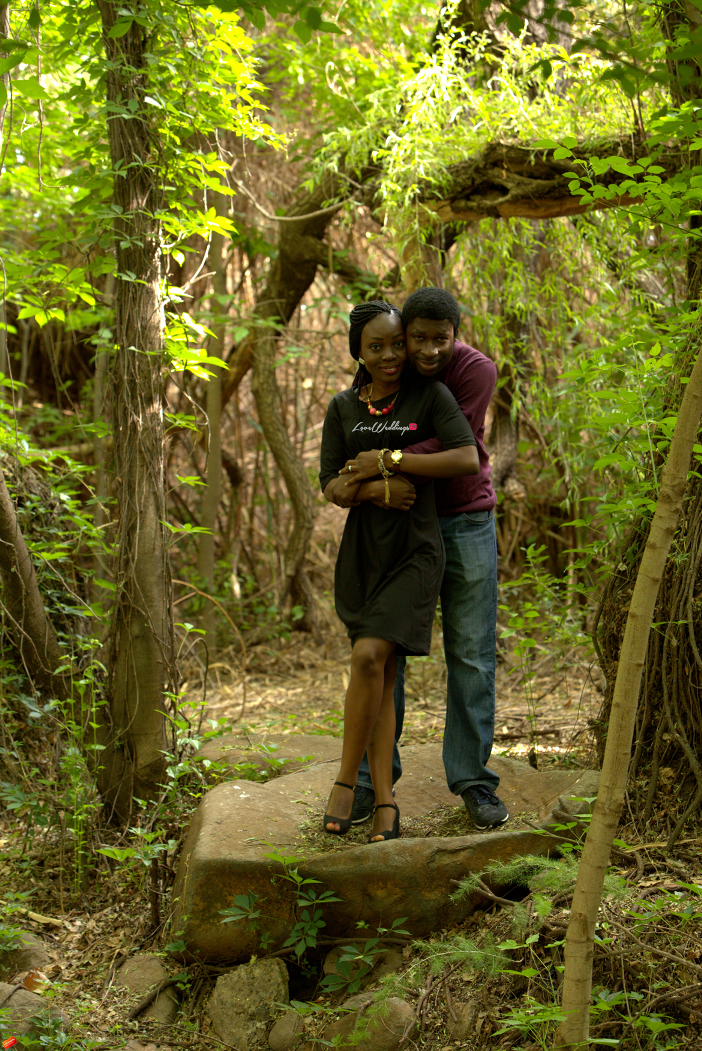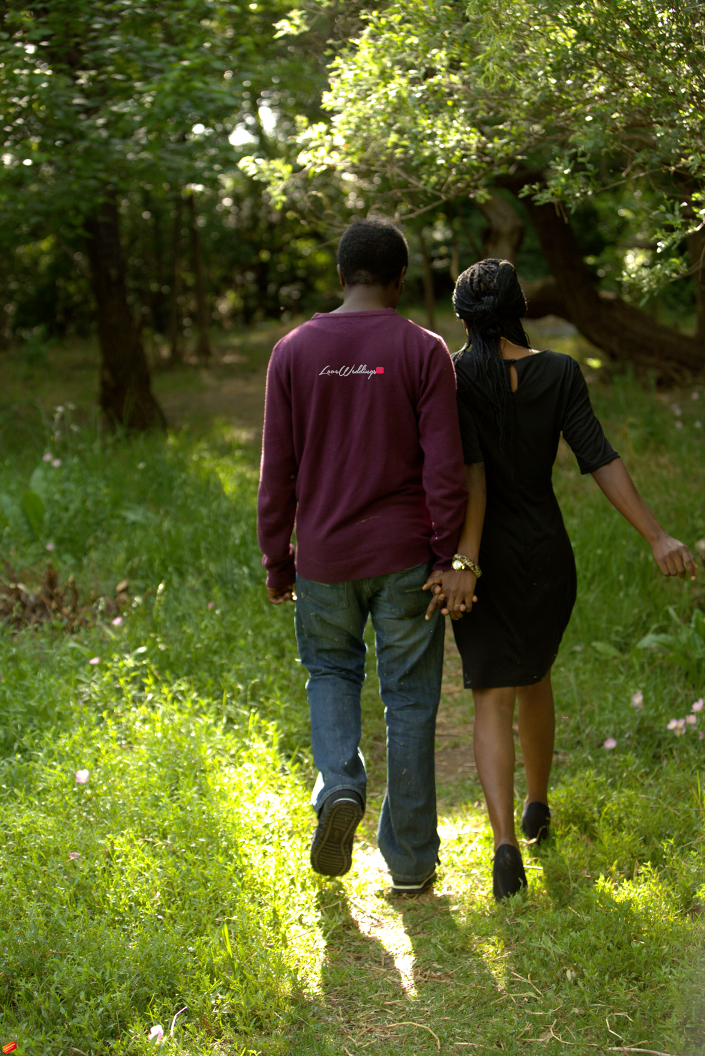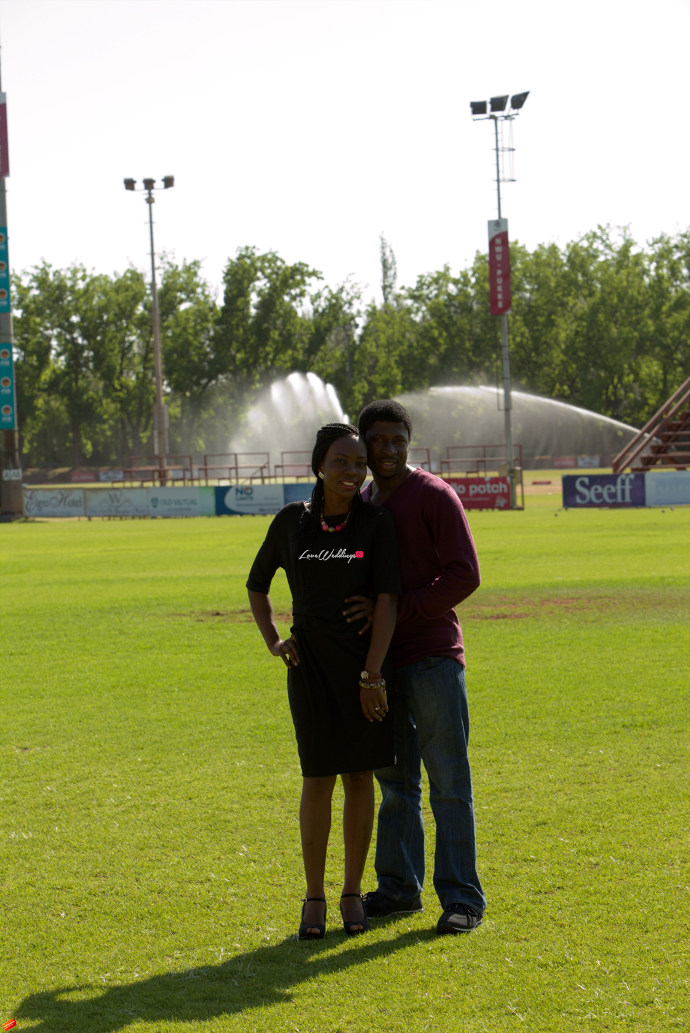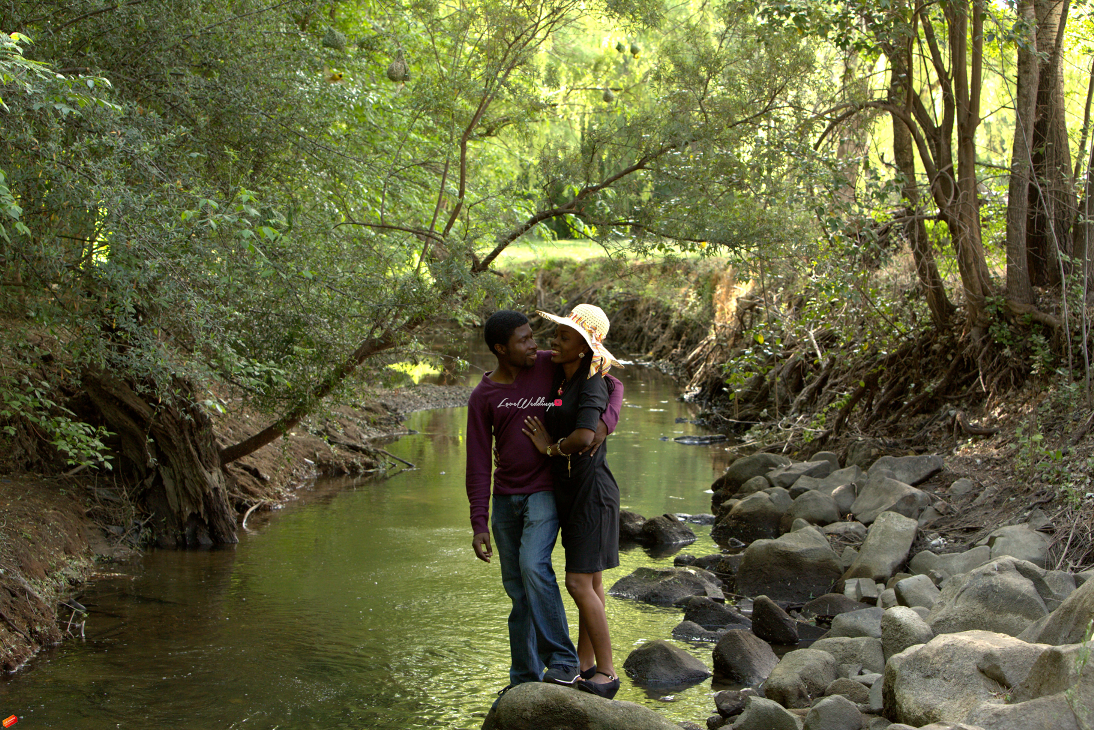 Vendors
Photography: Nico Blignaut Fotografie
We love weddings, do you? Get in touch today
Loveweddingsng | Website | Instagram | Twitter | Facebook | Tumblr | Google+