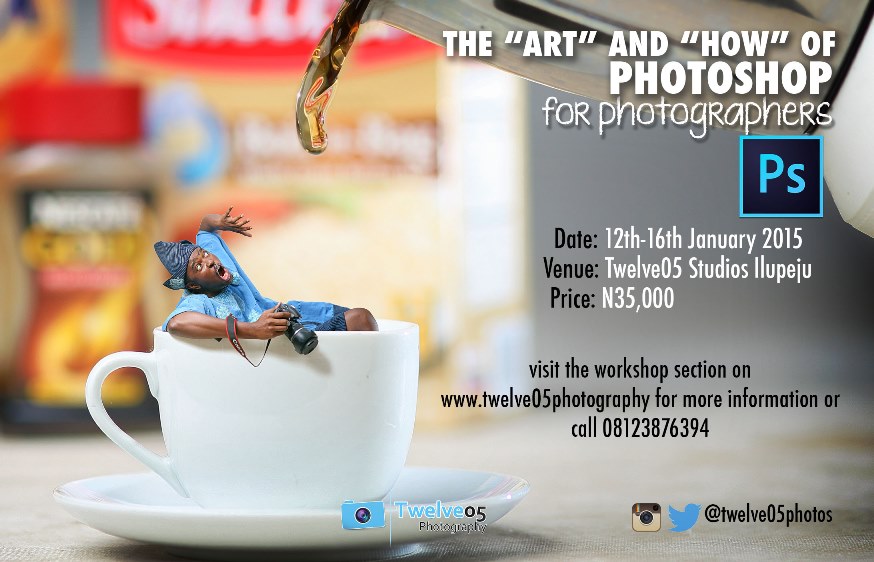 One of our vendors – Twelve05 Photography is hosting a 5-day intensive workshop, which will focus on demystifying Photoshop for photographers. Twelve05 Academy aims to provide photographers with the technical know-how to be able to create stunning images and manipulate photographs.
Photoshop is currently the leading graphic tool in photo manipulation and graphic design and at first sight, it can be overwhelming and might look like a cockpit from a Boeing 747 plane.
COURSE OUTLINE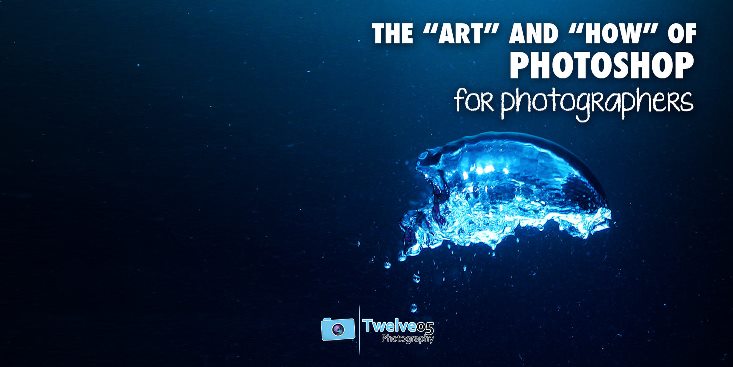 Day 1. (10am – 3pm)
The Photoshop workspace
Understanding Layers
Understanding Photoshop tools
Understanding Histograms
Understanding Smart Objects
Using Adjustment Layers
Understanding RGB, CMYK and Hex Values
Understanding Raster files from Vectors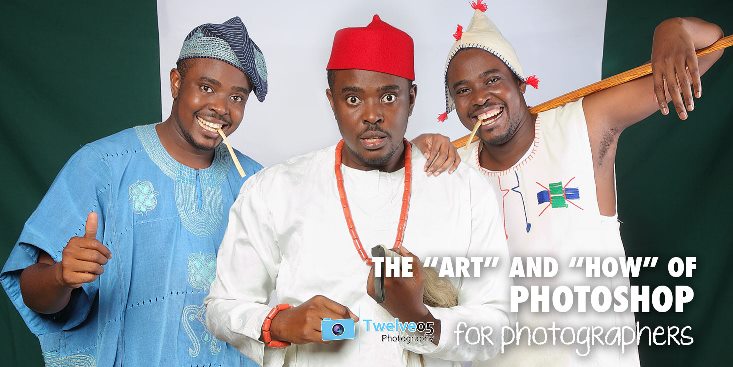 Day 2. (9am- 3pm)
CAMERA RAW
Raw VS JPEG
Camera raw noise reduction and lens correction
Highlights, Midtones and Shadows
The Myth behind MegaPixels and how it relates to Image quality
Understanding File formats
Prepare images for the web or print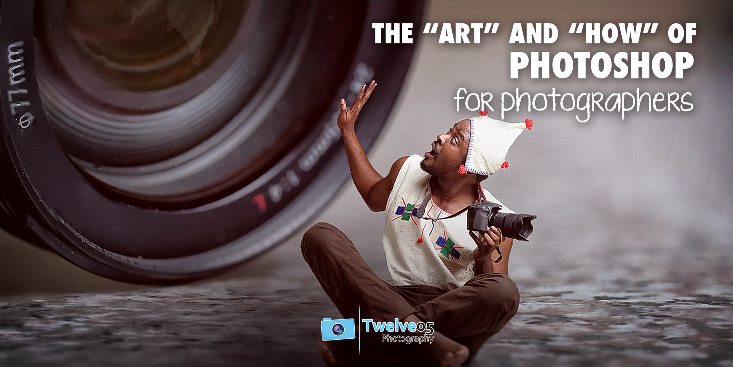 Day 3. (9am- 3pm)
Advanced Retouching using channels
Masking and Advanced Masking
Understanding Blending modes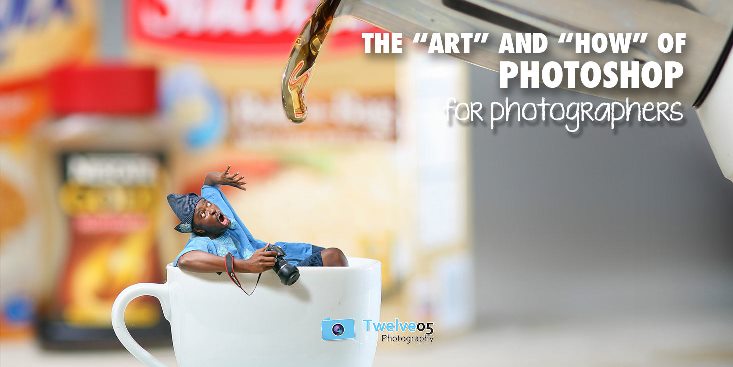 Day 4. (9am- 3pm)
Adjusting Exposure with Levels and curves
Adjusting contrast with Levels and curves
Differences between Vibrance, hue and Saturation
Sharpening Images
Color Correction and balancing
Non Destructive Editing Techniques
Sharpening images
Using clone stamp, patch tool and healing brush effectively
Content Aware Wonder
Creating High Dynamic Range photographs
Using Color Range to select an Object
Fully control RGB values in Black and White images.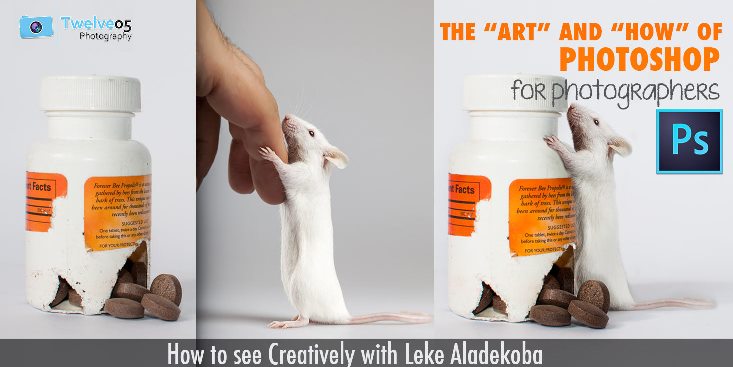 Day 5 (9am- 3pm)
How to See Creatively With Leke Aladekoba
Payment Information
This workshop costs N35,000 only
Payments can be made directly to
TWELVE05 STUDIOS
0044116423
Diamond Bank
or
Adebayo Rotilu
0118595684
GT Bank
Please pay with reference or remark stating your "NAME" and also include "PFP"
After payment, send an email with the reference code to info@twelve05photography.com