LoveweddingsNG presents Funke & Lucky … 'A Bond Unbreakable'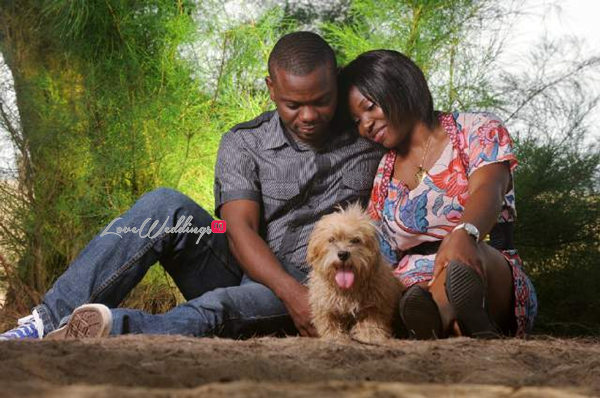 Funke and Lucky's wedding is set to hold on the 7th of March 2015. The couple shared their story and prewedding pictures with us.
Enjoy!!!
How We Met
We met in 2012. We lived in the same area and attended the same church but we never met or noticed each other until a mutual friend came visiting, they were driving over to his house when our mutual friend decided to stop by and pay me a visit first. He called me on phone and they came over to my place, I came outside and he was in the car while my friend and I were talking so he saw me but I didn't get to see him, he decided to leave us telling my friend to ask me for directions to his house. So later that day, I ended up in his house as well cause I had to take our mutual friend to his place after he had given him the address. That was when I got to see him and his dogs (#doglover). From then on, I knew we were going to be friends.
How He proposed
On my birthday (October 21st 2013), which happened to be a day after his, I got to work so excited (I'm always excited about birthdays), I was especially excited about the surprise gifts I had given him the day before. So later in the afternoon at my office, I saw a huge cake on my desk, that was so beautiful, I felt he just had to surprise me back. When I was about leaving work I called him and he was already outside the building waiting for me. He took me to the cinema to watch a movie. After the movie, we got back into the car and he asked 'so how has your day been so far?' I answered 'awesome'. He then asked 'is there anything that can make this day go any better?' And I thought to myself I had work tomorrow so I said I was tired and we should just go home, then he said 'not even this?' . That was when I saw the ring in his hand. I was shocked cause we had just dated for close to 8 months. But the excitement I felt that night was so extreme. He asked if I would do him the honors of one day becoming his wife and I screamed YES
Tips and Advice
Everyone deserves to love and be loved, before I met him I had the mindset that all guys were players, which left me with serious trust issues, but dating him proved me wrong and cured me. Love is a key ingredient in life in general. 1st Corinthians 13:1-13 explains what true love is and if you can learn to love that way it pays
Prewedding Pictures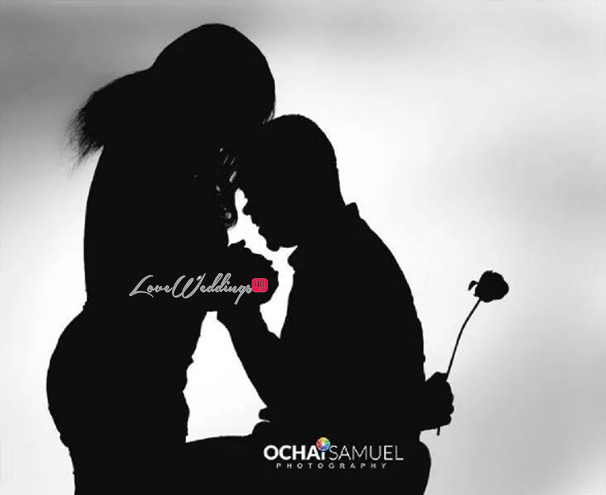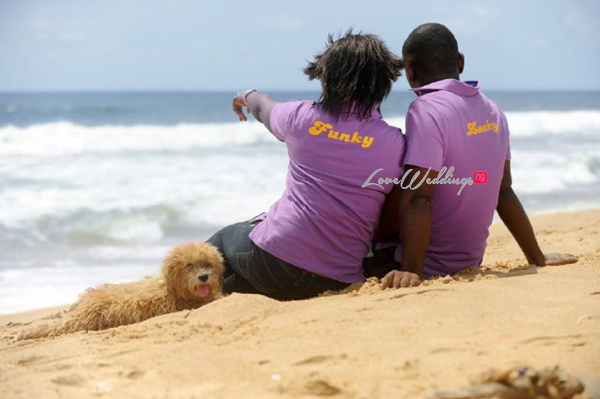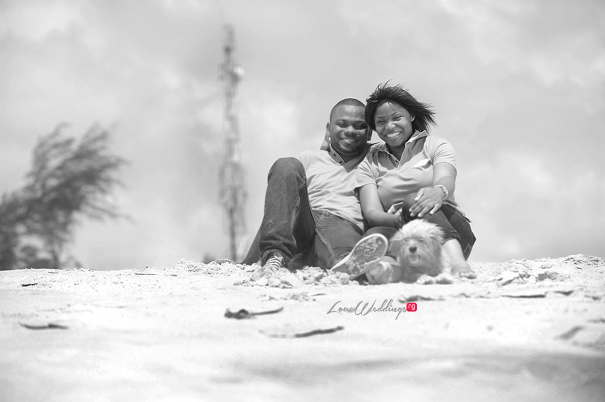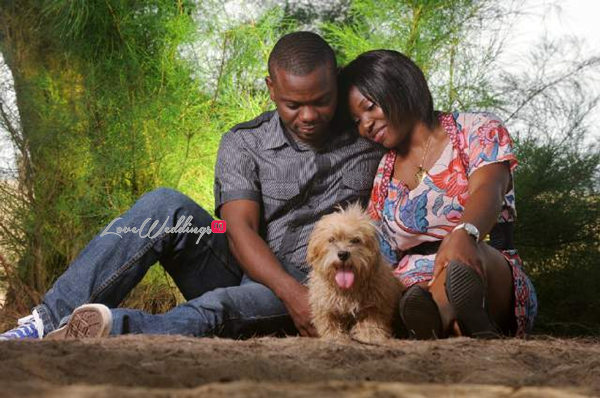 Vendors
The colors: Maroon and Yellow
Photography: Ochai Samuel Photography | Instagram
Makeup: Mercy Udoh | Instagram
Tailors/Stylists: Sarah Oviawe of Osafu Clothings | Instagram & Vincent of Veens Clothings
We love weddings, do you? Get in touch today
Loveweddingsng | Website | Instagram | Twitter | Facebook | Tumblr | Google+