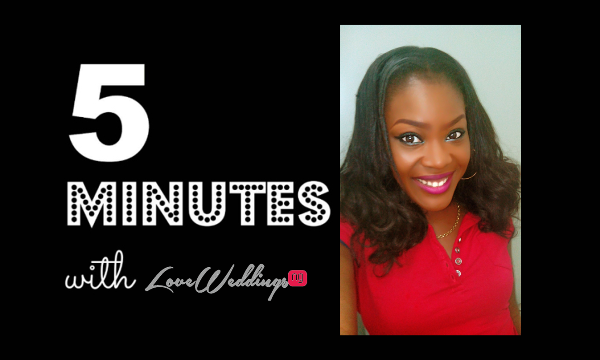 '5 Minutes with…' is a series of short interviews with some of the esteemed vendors listed on our directory. We get to know the brilliant people behind the brands we love. Today, we meet Benita of ABee's Cocktails & Chops.
Ivharue Benita (ABee) is the founder of ABee's Cocktails & Chops; a business that provides exotic cocktails and delicious finger foods (small chops) for all kinds of events. An outfit that believes in professionalism and exceptional delivery/packaging with the aim of wowing the guests of clients. Benita studied Economics at Babcock University and started the Cocktails & Chops business in April 2014. She has a passion for what she does and loves to experiment and try out new things. Benita loves family, loves movies, music and loves life!!
My Brand in 3 words… Wow! simply amazing.
The part of my job I enjoy the Most
I love that I get to meet people, different kinds of people at the events I cater for. Not just meet and talk but maintain good relationships over time. My job also gives me the opportunity to see love in the eyes of brides and grooms (that's what I call it, I never miss that part at wedding receptions especially when the couples dance). My job gives me the opportunity to try out new things, create my own stuff and have my "signature", it gives me the opportunity to have secrets, I mean secrets in my recipe for cocktails/drinks or finger foods, that I love!.
My Biggest Accomplishment
I must say that I am living my biggest accomplishment everyday. I mean where I am today is an accomplishment, every single day I realize I have more potential than I ever thought. *winks* its beyond my expectation.
The best vendor I ever worked with:
ALL vendors have been great. Shout out to Joey Wizzy, Jaks, Party Locks Ltd, Nnamdi, Keziie
One quality every Nigerian vendor must have and why:
We all know professionalism is key, I believe in Outstanding delivery/packaging: This just makes you stand out from every other, your delivery/packaging/presentation should be different from others like you in market, create your own style, do your own thing.
In my spare time, I love to visit "Aunt Anie" and then I love to surf the internet to find out new things, new kinds of drinks/cocktails, new ways of mixing things, new tools and equipment relating to my business, new everything just so I keep upgrading. I also like to annoy my sister @cherrynitty when I can (its the best feeling… lol)
Interesting fact about me
hmmm.. I am enjoying a future I never thought will be a reality.. that best describes it. I can also add I am a sucker for horror movies.
What songs are on Replay?
Conqueror by Estelle- This song is just soul lifting when you are down and you feel like giving up.
Thinking Out Loud – Ed sheeran
Temperature – Yemi Alade ft Dil
One Last Time – Ariana Grande
I Bet – Ciara
What Book Are You Currently reading or what was the title of the last book You Read?
I never get to finish books when I start them, I just move on to another one..lol so I have 15 Minutes by Karen Kingsbury, though I finished Classic 1000 Cocktail Recipes by Robert Cross
Call or text? I call you, you don't pick, I text you ASAP.. so both
Cook or be cooked for? When I cook I end up not eating as I become filled with aroma and "taste taste" in the kitchen…lol so I'd love to be cooked for..
3 guests for dinner who would they be?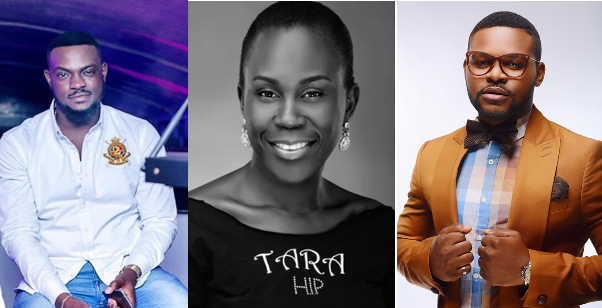 Tara Durotoye – I love her story, she is an inspiration
Falzthebahdguy – I'd love to laugh as I have dinner
Adebola Pitan
To get in touch with ABee's Cocktails & Chops, click HERE.
For more from our 5 Minutes with … series, click HERE
Next, we meet DJ Blitz of Mix Masters Entertainment
We love weddings, do you? Get in touch today
Loveweddingsng | Website | Instagram | Twitter | Facebook | Tumblr | Google+