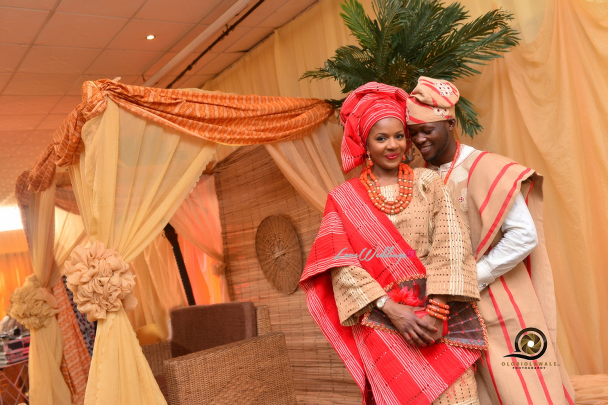 As you would probably appreciate, this post will go a long way in helping the 21st century Nigerian couple. With so many inter-tribal marriages, we felt the need to give couples hints about what to expect during the traditional wedding ceremony especially if the bride and groom are from different tribes.
So we got Sisi Alayeye, a traditional wedding MC (popularly known as Alaga Iduro/Alaga Ijoko) listed on our directory to educate us about Yoruba traditional weddings. We'd be covering other tribes in the coming weeks so stay with us.
Enjoy!!
The Groom
The groom is there to ask for the bride's hand in marriage, so he needs to be well informed about what happens and how he can answer questions appropriately. The groom could wear an Agbada, which is a two-layered material or wear the normal Buba and Sokoto but whatever he chooses, it must complement the bride's outfit.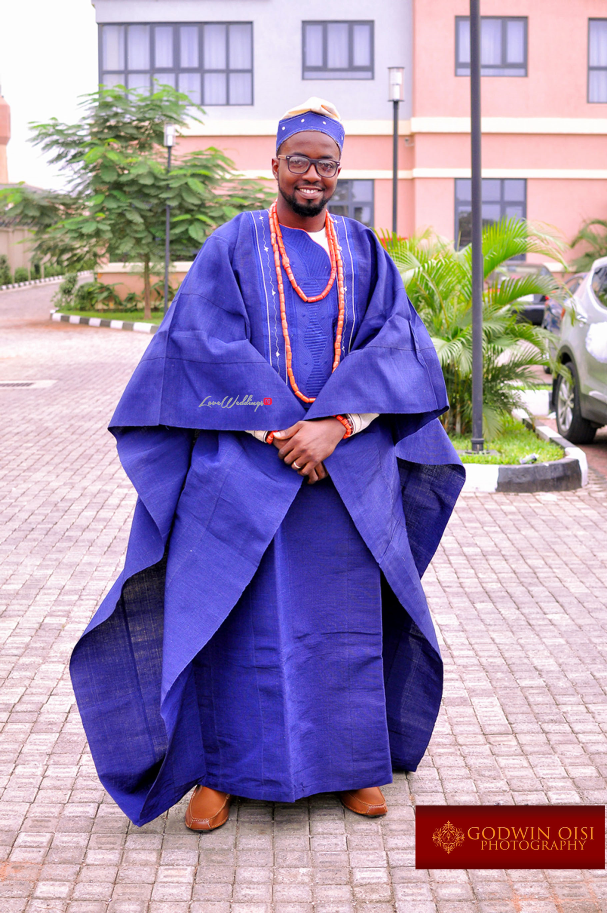 The groom must:
Know all the right answers to the questions
Be a good listener (so that he won't be fined)
Greet his in-laws respectfully
Greet his parents and say thank you
Pray for his wife
Know the right ring finger
Feed his lovely wife
All through the ceremony, he must look relaxed, calm and enjoy his day.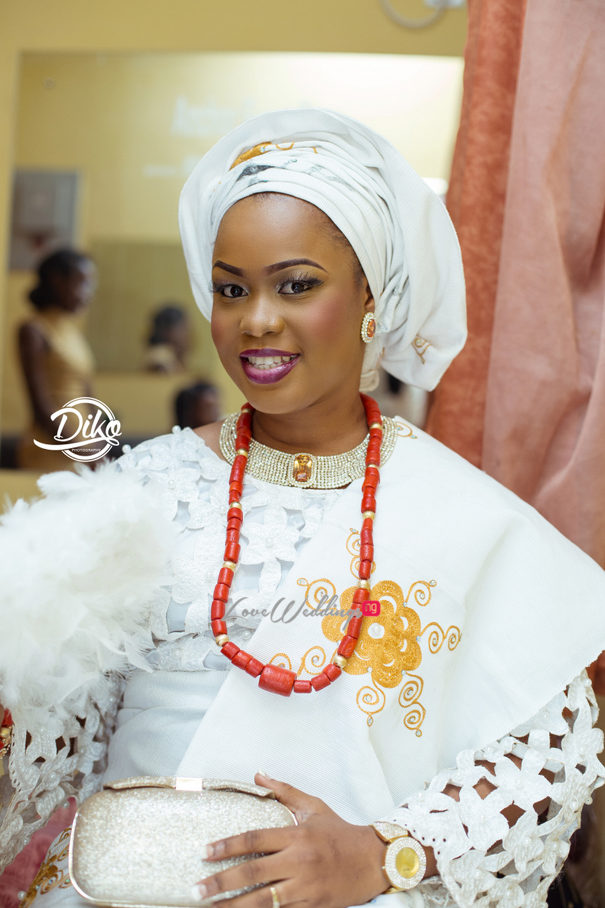 The Bride
It's the bride's day. She'll usually wear lace, aso-oke, or any other fabric that appeals to her. Her colours would usually reflect her family's colour theme and should complement the groom's outfit. Her make up is usually done by a professional makeup artist, her jewellery distinctive and she will definitely be at her most glamorous for the ceremony.
The bride ensures all the vendors (caterer, makeup artist, DJ, baker, Alaga Iduro/Ijoko, etc) are paid or she engages a professional event planner to manage the process on her behalf.
The bride's involvement during the traditional wedding ceremony comes much later in the proceedings. She waits until the groom arrives and has been seated before she comes dancing in with her friends.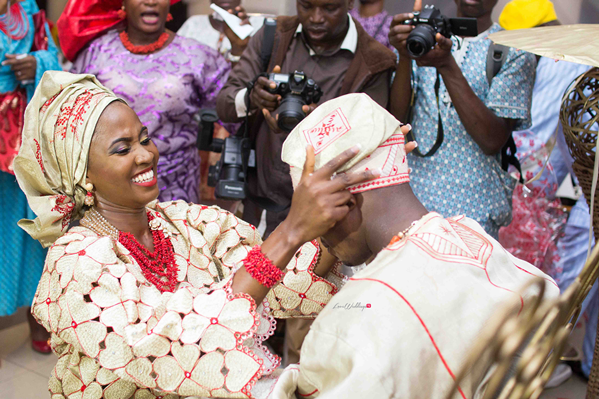 The bride's roles and responsibilities include:
Greeting her parent and in-laws in our cultural way
Her veil is rolled up by her in-laws with a set amount of money (known as Owo Isiju Iyawo)
She dances to where the groom is seated with the grooms traditional cap (known as fila)
She places the Fila on her groom's head
She's asked to take one important thing from the gifts (Eru Iyawo) brought by the groom and his family. (She takes the Bible/Quran)
She shows off her ring by dancing around the hall
She is prayed for by her husband
She demonstrates how she will feed her husband at home.
Most importantly, all through the ceremony the bride should keep her smile and look glamorous.
About Sisi Alayeye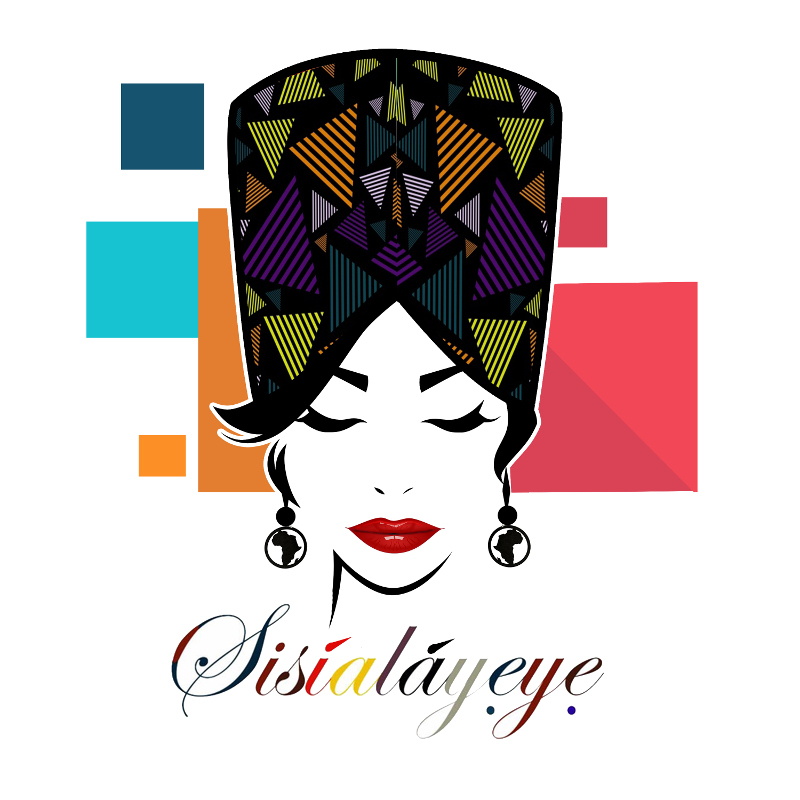 Sisi Alayeye is a professional Alaga Iduro/Ijoko for traditional engagement ceremonies. To get in touch with her, call +44 (0) 7940751145 or click HERE