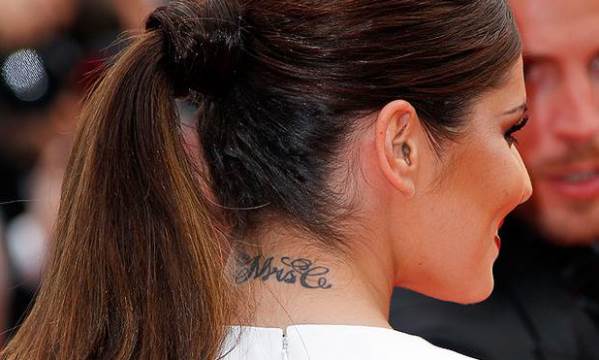 It's becoming increasingly common for people to get their partner's name tattooed on their body. However, we can't help but wonder, what happens if something goes wrong, e.g. if both of you don't end up together… Forgetting an ex is can be hard to do – especially if you have their name tattooed on your body.
Apparently, getting rid of declarations of love to former partners is the most common form of tattoo removal. A London removal specialist at Premier Laser Clinic said 'The most common one we remove is an ex-partner's name.' So here are a few celebs who had love tattoos at some point in their lives.
Johnny Depp, now 51, famously had 'Winona Forever' written on his arm when smitten with Winona Ryder but, when they broke up, jokingly had it changed to 'Wino Forever'.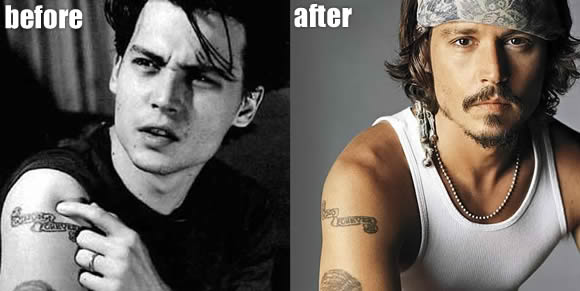 Cherly Fernandez-Versini's 'Mrs C' tattoo refers to her ex – Ashley Cole. New reports claim she plans to remove the famous tattoo four years after divorcing Ashley. Cherly is now married to Jean-Bernard Fernandez-Versini.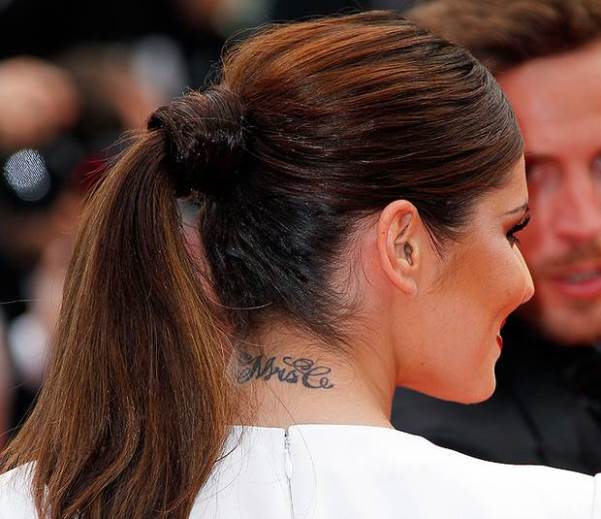 Katie Price had her ex – Peter Andre's name tattoed on her arm. After they split up, she crossed his name out and eventually covered it up with petals.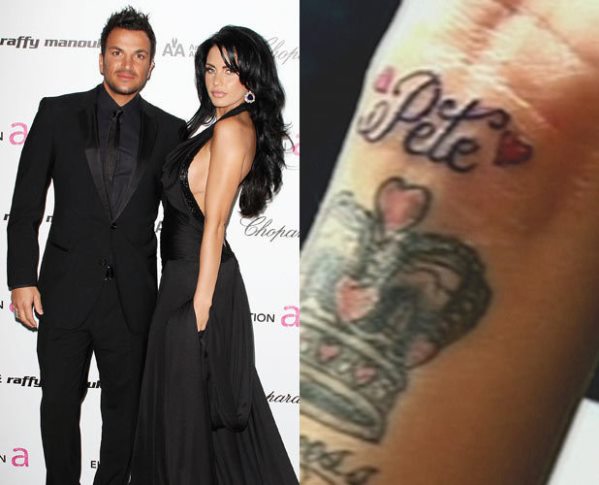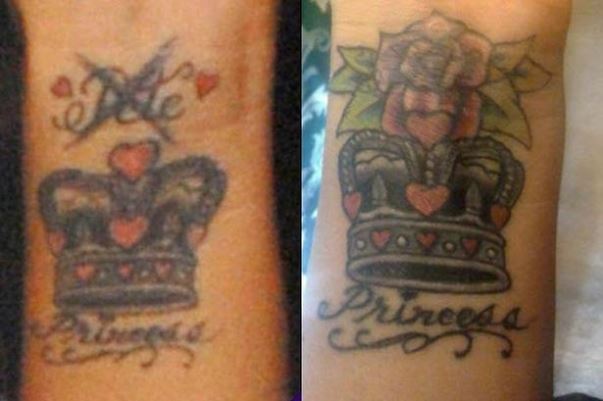 Angelina Jolie removed the tattoo of her ex – Billy Bob Thornton's name from her left arm after they divorced in 2003. She replaced it with the coordinates of her globe-spanning family's birthplaces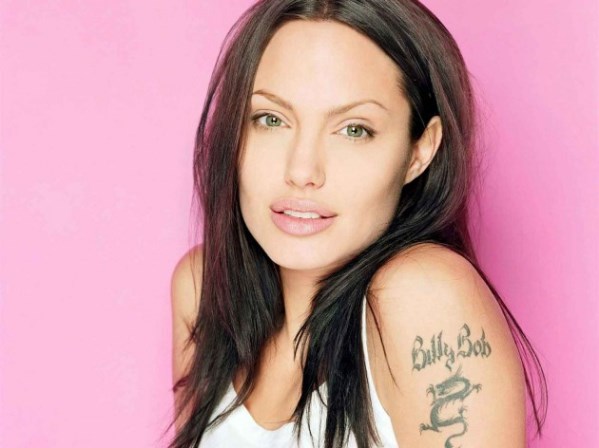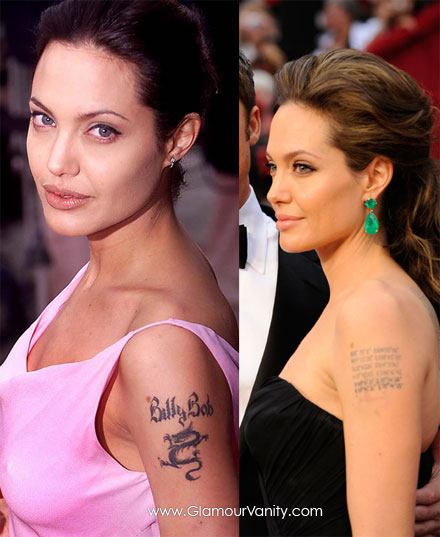 Melanie Griffith had husband Antonio Banderas's name tattooed inside a heart in the 1990s, but after the couple split, Griffith apparently decided the sentiment no longer held. When the actress stepped out at the Italian Film Festival June 17, the heart remained, but Banderas's name had been conveniently – and messily – erased.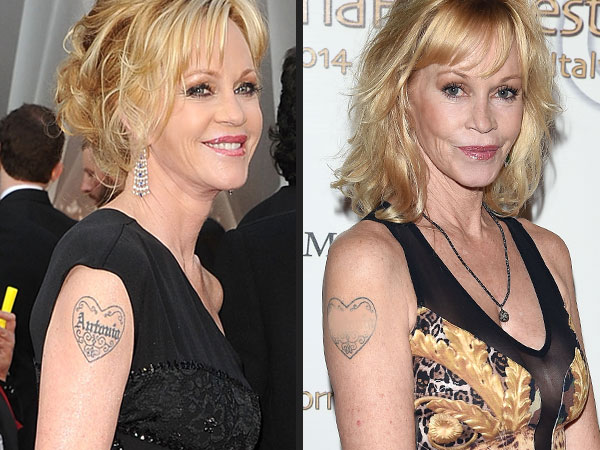 Desperate Housewives star Eva Longoria celebrated her marriage to basketball player Tony Parker with not one, not two, but three tattoos marking the occasion. The first, a giant "NINE" on the back of her neck, was a reference to Parker's jersey number; the second, a small "07-07-07" on her wrist, was the day the couple were wed; the third, Parker's initials, is hidden somewhere on her body. After the couple divorced in 2010, Longoria waited two years, then got them all removed.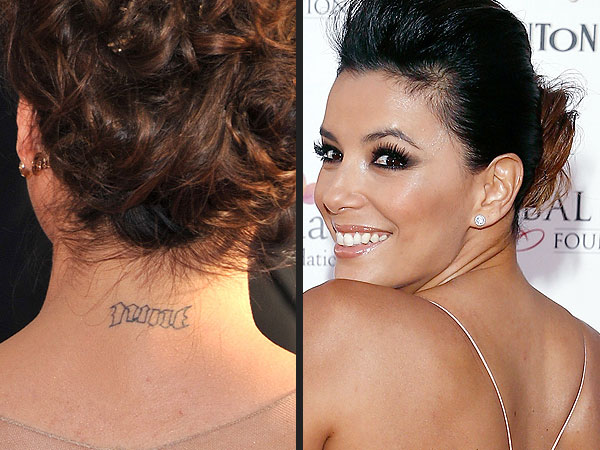 Heidi Klum: Seal famously called a kiss from a rose "power, pleasure and pain" – which, we're guessing, is also the mixture of feelings his ex-wife Heidi Klum felt when she got the tattoo of his name removed (well, mostly removed!) from her arm in 2013.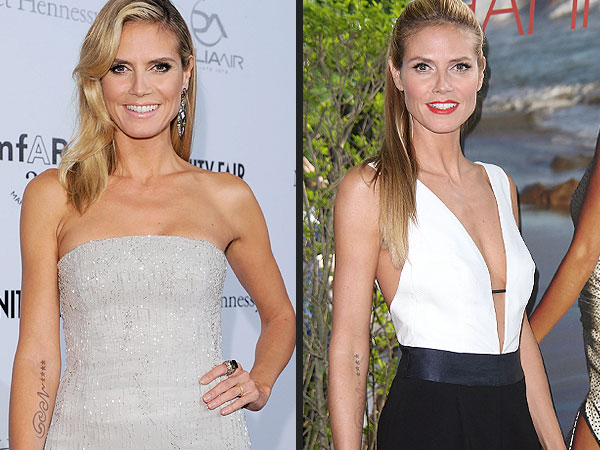 Marc Anthony: After his divorce from Jennifer Lopez in 2011, Marc Anthony no longer wanted his tattoo to praise Lopez, so he buried it – under an elaborate cover-up.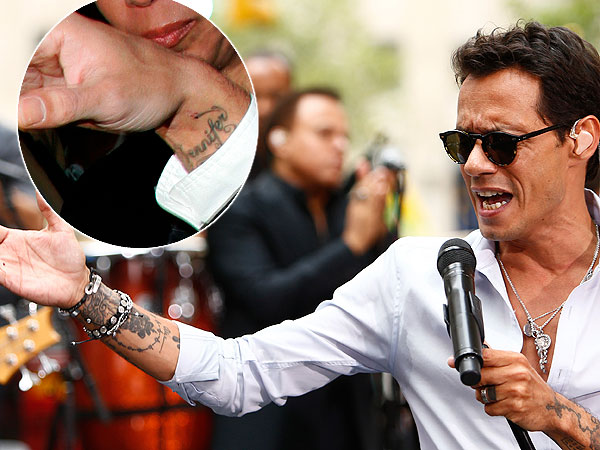 Denise Richards: The union of Charlie Sheen and Denise Richards was not marked by an excess of forward planning. The couple pledged their devotion in 2002 by tattooing each other's names on their bodies ("I've never had anyone tattoo anything for me!" Richards told PEOPLE at the time), but five years and one divorce later, both were regretting the ink. Sheen got the "Denise" on his wrist removed at the request of then-fiancée Brooke Mueller; in revenge, Richards had the "Charlie" on her ankle turned into a beautiful fairy.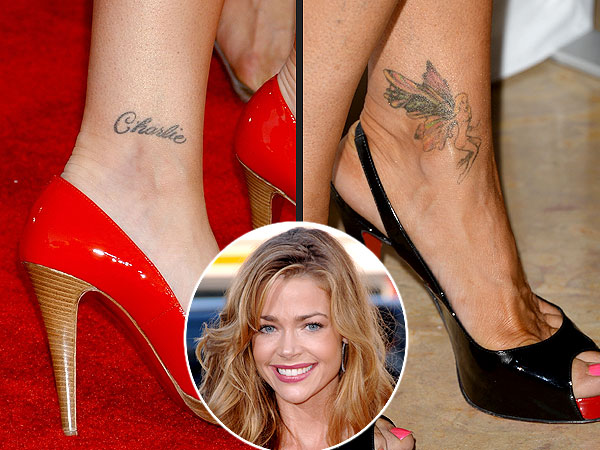 Source: People | Metro