Daredevil newlyweds plunge into married life by jumping 130ft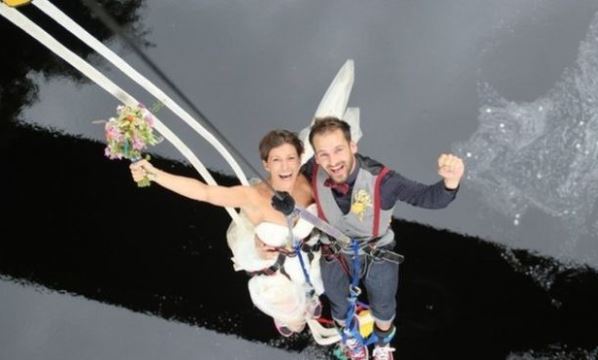 Daredevil newlyweds – Ross Basham and Hannah Phillips plunged into married life by jumping 130ft on their big day.
The 33 year old groom from North London and his 27 year old bride from Kelsale, Suffolk had their ceremony on Highland Fling Bungee's platform at Garry Bridge, near Killiecrankie in Perthshire. Their vows were witnessed by staff wearing traditional highland dress. The couple then bungee-jumped together on the same cord, while the bride managed to hold on to her bouquet.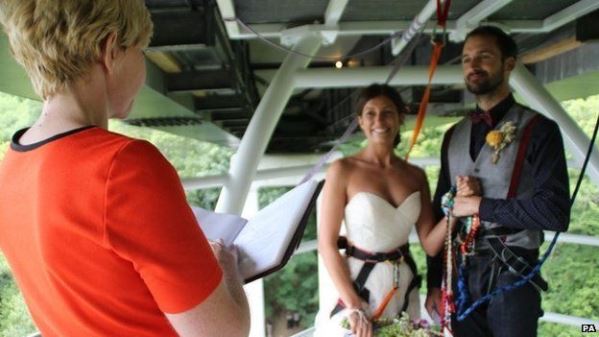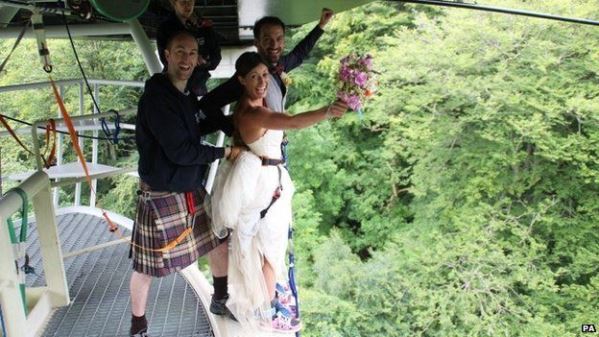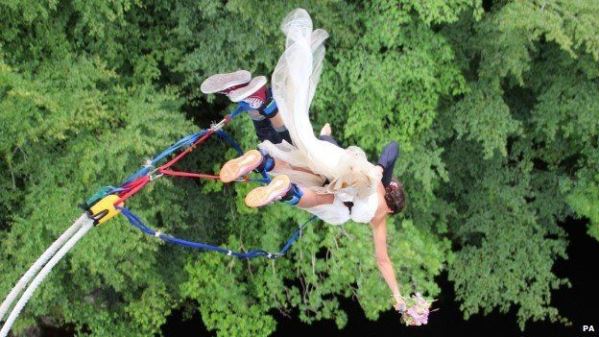 Primary school teacher Mrs Basham said: "I wanted a wedding that was legal but also fun, and I didn't want just to do the registry office type of thing." Mr Basham said his wife's bungee jump wedding idea was "wicked". The bride said she was worried her underwear might show
Source: BBC