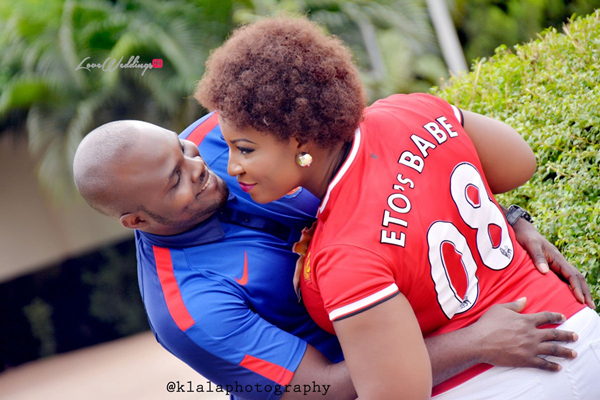 Noye & Emmanuel are the winners of WED Expo's My Big Nigerian Wedding Season 2 (Lagos) contest. This is the same competition won by blogger Sisi Yemmie and her husband Yomi last year, giving them their dream wedding.
Noye – a Doctor and Emmanuel – an Engineer were childhood friends. Their interesting love story and journey from being childhood friends to the altar will warm your heart.
How They Met 
Our meeting unlike the typical meeting at an eatery or one of such places was to me divinely orchestrated. We met at a very tender age precisely when we were both in Primary school and that was the moment for me. We were classmates, attended same church, lived in same neighborhood and both families were very close. Little did he know that that I had developed that tingling sensation for him because he was this very neat, gentle, soft spoken (he still is), dark complexioned handsome little boy with impeccable mannerism.

Unlike me, he made his feelings known by all means even though his friends and mine made a mockery of him. He would always send his younger sister to make his intentions known with his sister affirming his feelings too imagine! On one of such occasions, he told my cousin to come tell me that "he was going to marry me" and he got whooped the next day in school for such utterance.

How Did He Propose? That is one question everyone keeps asking me. The truth is that he had already proposed earlier on (wink) and so there was no formal proposal since we and both families already knew it was going to be and if he had still proposed, it wouldn't have come with any surprise.

– Noye (Bride)

My meeting Noyenum Enweliku (my priceless Jewel) is something when asked about makes me laugh. We met as far back as young kids because we attended the same school, church and even lived in the same neighborhood.

She was the brilliant girl in class with charm and charisma while I was the shy and quiet guy. I grew very fond of her because aside from her brains, she was very attractive. I didn't know how best to approach her to let her know how I felt because I was too shy to meet her. So I used my younger sister who was her best friend and even went as far as also using her cousin in church one fateful Sunday to let her know that "I will marry her"… lol. Little did I realize that those feelings were not just childish affections but it was real. I even got beaten in class the next day for letting my intentions known to a little girl (lol). Friends and family discouraged me because they felt she was too good for me but I persevered.

Few years later, we parted ways and attended different Secondary Schools. One day, dad sent me to her parent's place, her parents were not home but she was home alone. Thus, there I summoned the courage to ask her out. What I got was a resounding "YES". She said she had long waited for this. That she felt I would never ask. That day to me was one of the happiest and most fulfilling days of my life and its one I will ever cherish because what seems like a childish fantasy and fairy tale to us in few days from now will be a reality.

– Emmanuel (Groom)

The Journey So Far
The journey for us had our own fair share of challenges. We never once spoke to each other since we first met till our days in Senior Secondary School, then my family had to move from the neighborhood but that didn't stop him as he constantly sends letters through a neighbor of his who attended same secondary school with me at that time.

We tried the dating thing, but wasn't successful as I gained admission to University and then had to travel abroad to continue my education. While abroad, we reconnected (thanks to Facebook) and tried dating again, keeping communication alive via Skype, but again wasn't successful due to distance which was of great concern to me.

In 2013, Emmanuel took the bull by the horn, making me see reasons that our love can survive the distance if only we want it to and so we decided to give it a try again. I visited Nigeria in December of same year, returned back to school and sometime in 2014, we made our intentions known to our families and the rest is where we are.

– Noye (Bride)

The road to September 11th for us has not been a smooth one. We have had our ups and downs ranging from my inability to woo Noyenum earlier on to distance when her family left our neighborhood and relocated far away and we stopped seeing each other. I got someone who attended same Secondary school with her in my neighborhood to play the middle man for me which was a great plus for us, but again we lost contact after secondary school as we attended different higher institutions and we never contacted each other for a while. We ended up dating different people but as fate would have it, it didn't diminish the love we had for each other.

She went abroad and I moved on with my life with other ladies but each time anyone mention the name Noyenum, my heart skips. Fortunately for us, Facebook came into limelight and the first contact I searched for was her. Immediately I saw her, I added her up and she accepted. The first question I asked was, "are u dating anyone? Her answer was "No" that she had broken up with her ex. I smiled inside of me and said, "thank God". We got chatting on all social media platforms available to the extent that my colleagues at work called me "gist manufacturer" because we always had something to gist about and for long hours because of the time difference.

We had our periods of breakup and reconnection due to distance and finally in 2013, she came home on Holiday after about 5years absence and so I decided to go see her straight from work (as e dey hot)though she gave me attitude but I held on. There I told her I still loved her and wanted to spend the rest of my life with her.

Today, all that is history now, because come September 11th, she will be mine and mine forever. You know what, "I can't wait"!!!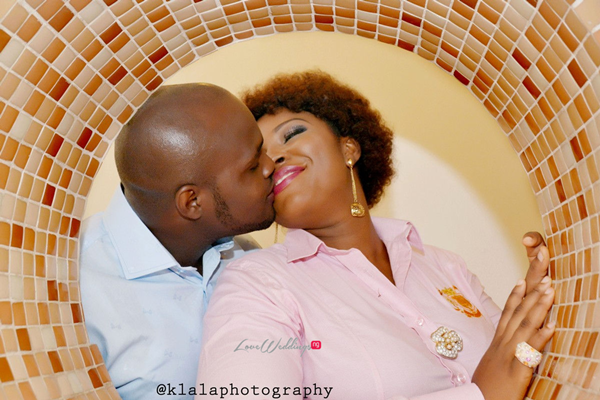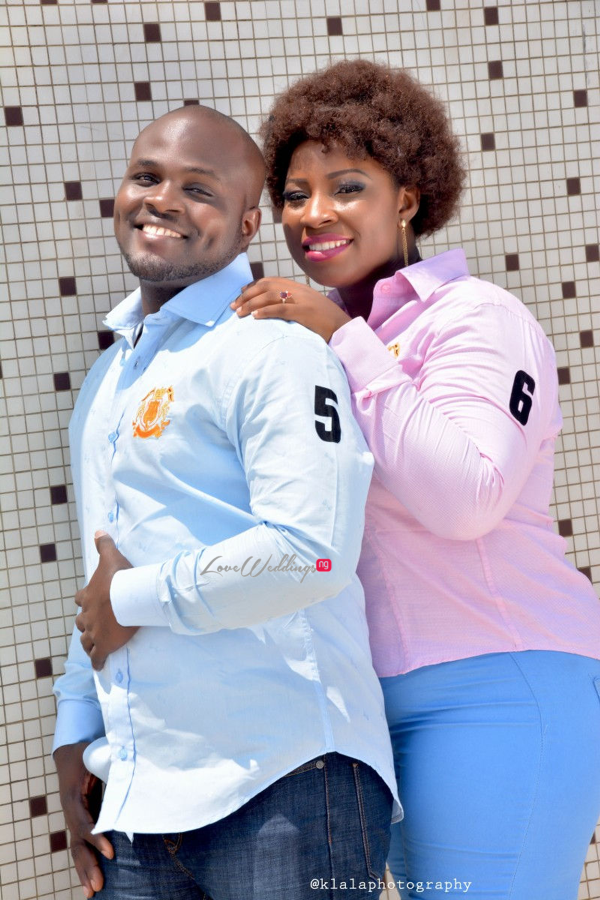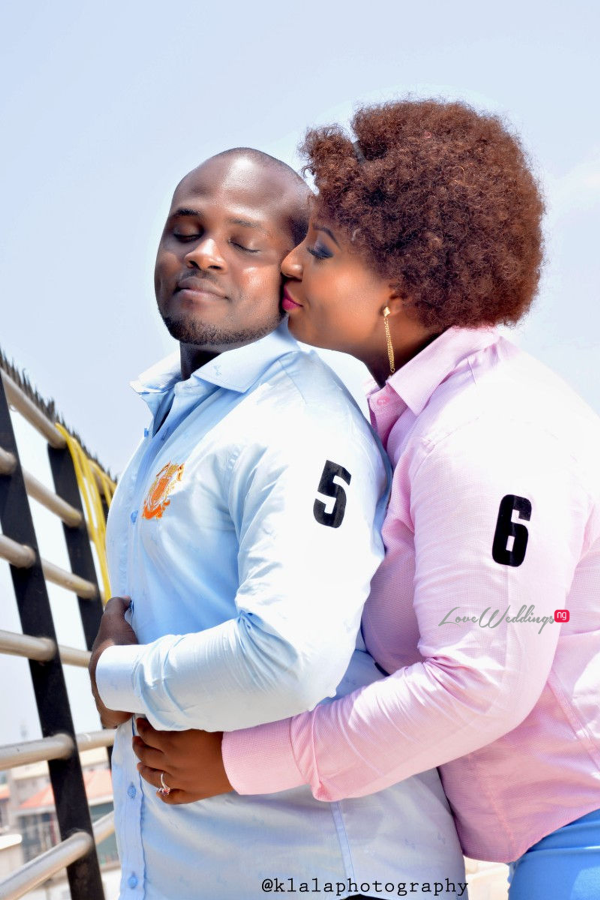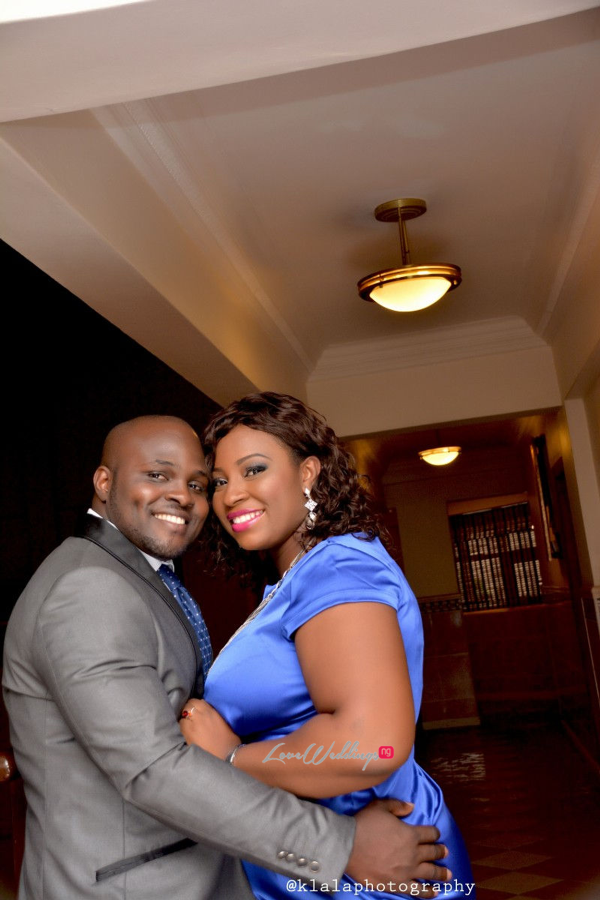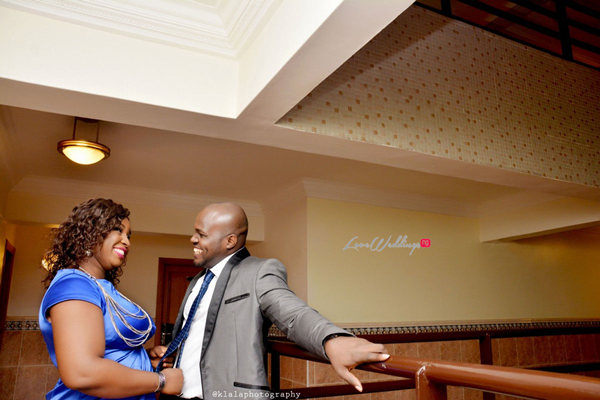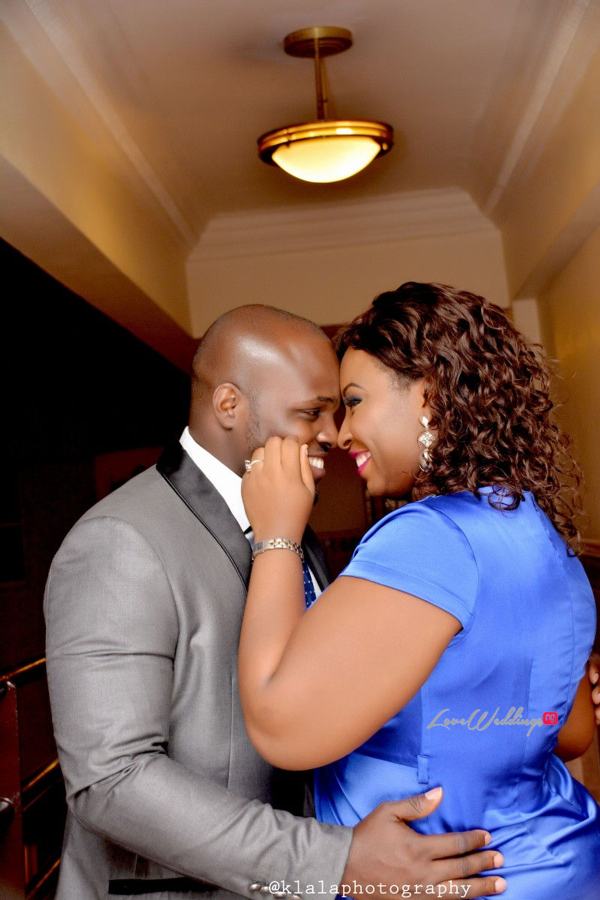 Vendors
We love weddings, do you? Get in touch today
Loveweddingsng | Website | Instagram | Twitter | Facebook | Tumblr | Google+