5 Pre Wedding Shoot Locations in Nigeria | Caramel Photos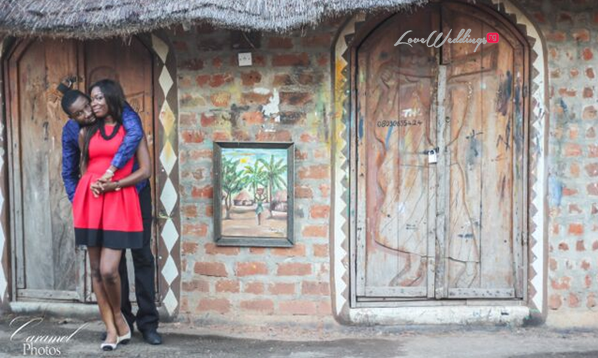 Are you scouting for locations for your pre wedding shoot? If yes, this article by our vendor – Caramel Photos is for you…Enjoy!!!
Pre wedding shoots give couples the chance to capture the pre wedding excitement and special memories leading up to their big day. It's important to remember the significant days before you get married and pre wedding photography captures all of that perfectly in a care-free, fun and loving way.
Pre wedding shoots also gives photographers the chance to portray a couple's relationship in an extraordinary way in the ideal location. "I feel that pre wedding photography is an excellent way for us (photographers) to get to know our clients on a personal level. This also gives you the chance to get to know your photographer more and become more comfortable in front of the camera. As a photographer I love shooting with natural light and beautiful locations. I scout for locations that will tell the story of the couple better. Here's a list of some locations where I have shot some couples' pre wedding shoots"
1) Atican Beach Lagos 
Address: Abraham Adesanya Road, Okun, Ajah, Lekki Phase II, Lagos, Nigeria
2) Coal City Rail
3) Abuja Dam
4) Art & Craft Place, Abuja
5) The Arriba Enugu
About Caramel Photos
This article was written by Edward Nwakuche of Caramel Photos.  You can get in touch and see more of his work on the following platforms – Our Directory | Website | Instagram