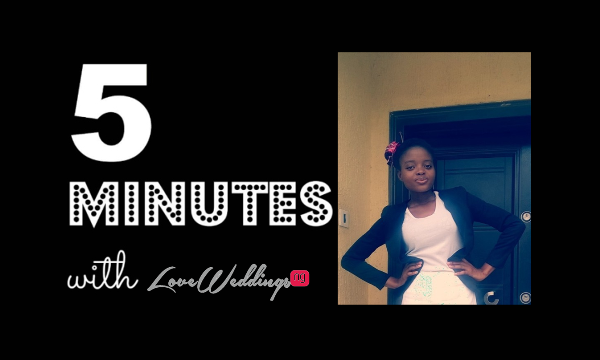 '5 Minutes with…' is a series of short interviews with some of the esteemed vendors listed on our directory. We get to know the brilliant people behind the brands we love. Today, we meet Elizabeth of Millinery by Elizabeth.
Elizabeth is a graduate of Biochemistry from Bowen University and loves fashion in every sense. She is the founder of Millinery by Elizabeth – a millinery business, which started in 2014. She has also added to her millinery work Bow Ties, Lapels, Bridal Bouquets and Hand fans. She loves to read novels and watch Indian, Spanish, Korean, Chinese & Philippine movies in her spare time. She derives pleasure in her work.
Your brand in three words… Creative, Unique, Classy
The Part of My Job I Enjoy The Most… Thinking out of the box. When clients let me incorporate my style instead of having to copy someone else's style. (I hate 'copy copy'. lol)
My Biggest Accomplishment To Date… Well, there's been a lot of accomplishment but I believe the biggest is yet to come.
The Best Vendor I've Worked With… Lydda Cakes & Hats. She's talented.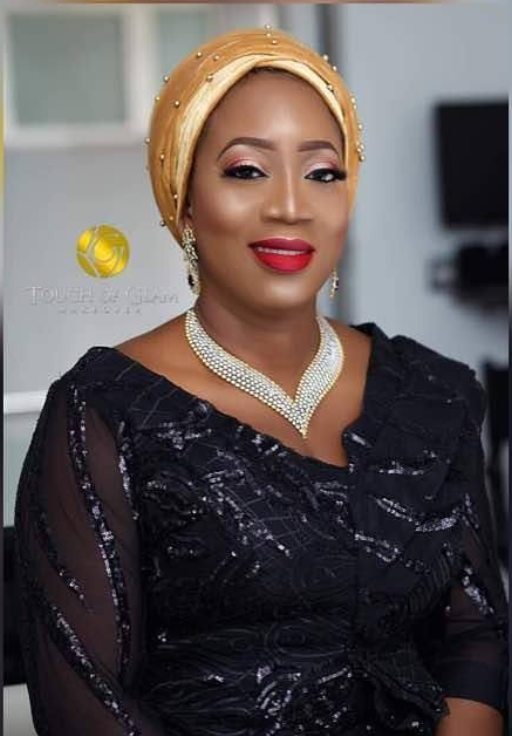 One Quality Every Nigerian Wedding Vendor Must Have and Why? Patience. The best clients are won over through patience and no vendor can go far in life without patience.
In My Spare Time, I lay on my bed and think of new styles, designs, ideas and strategies. I also read novels and watch Indian movies.
Interesting Fact About Me… I make hats, fascinators and other things but I don't have any myself.
What Songs Are Currently on Replay? Hehehehe….there are a lot of them but I listen to these more
What Do I Do? (Korean) – Jisun
Hope of The World – Hillsong
What Book Are You Currently Reading? The Pursuit by Lori Wick (for the second time though)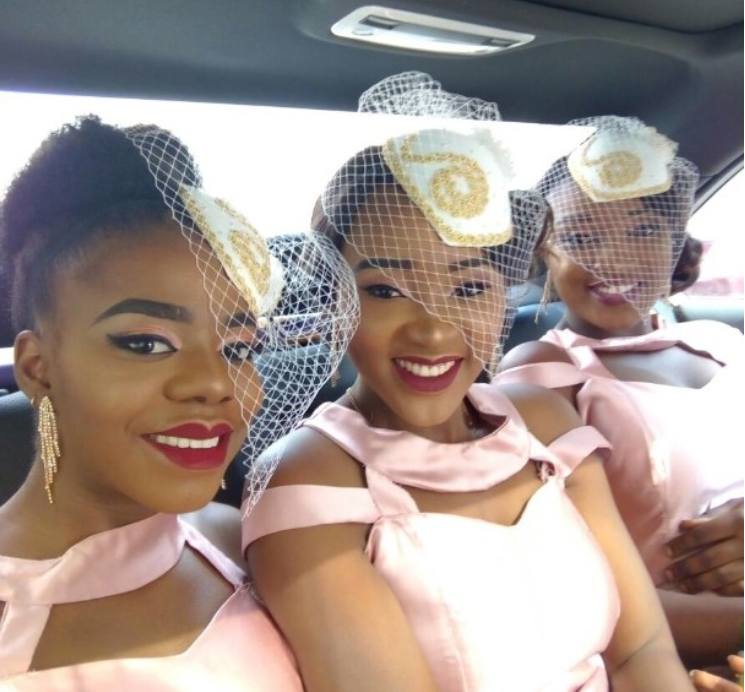 Call or Text… Both. If I text and I don't get reply, I call.
Cook or Be Cooked For? Cook. I'm very choosy when it comes to food. I love to try new recipes and even create for myself.
Favorite Food… Yam and Fried Eggs with Supporters.
Ideal Holiday Destination… Ghana, China/ Korea, India (I'd love to ride on Elephants)
3 Guests For Dinner, Who Would They Be?
Pastor E.A Adeboye (he inspires me a lot)
Philip Treacy (a creative & talented milliner)
Folorunsho Alakija
To get in touch with Bellevous Makeovers, click HERE.
For more from our 5 Minutes with … series, click HERE
We love weddings, do you? Get in touch today
Loveweddingsng | Website | Instagram | Twitter | Facebook | Tumblr