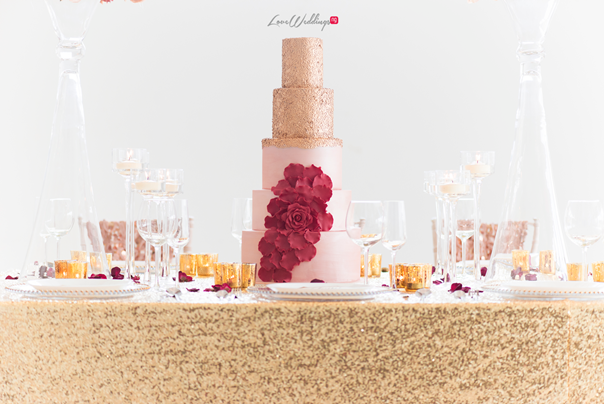 You know how much we love shoots…
We are so so excited to present pictures from this photoshoot organised by our vendor – Afmena Events.
The inspiration for this shoot was a dinner setup that would represent the brand's strap off line 'Elegant Floral and Event Design'. The shoot showcased their ability to deliver a bespoke service, unique to each client. They partnered with like-minded vendors such as Ollie's Studio, who supplied the menu cards and QCakes, who designed the cake & Joshua Lamptey Photography.
For the menu cards, Ollie's Studio created an octagonal shape to achieve something unique and different to the usual round or rectangular shape of menu cards. Using luxurious papers from around the world, fine printing techniques and the latest technology, Ollie's studio are known for creating beautiful and unusual custom stationery for all types of special occasions. Check out their page on our directory HERE.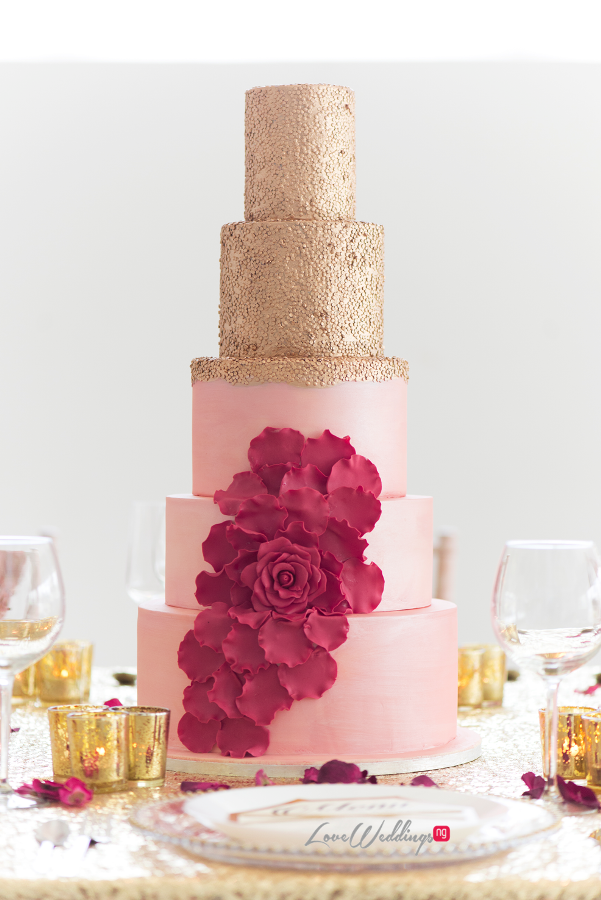 The cake design was 5 tiered with sequin elements to match the sequin tablecloth, which has become a very popular choice with brides this year. This was achieved with colourful sprinkles, hand-painted with metallic gold. The red petals were then attached individually to create an open rose with cascading petals. The speciality of Qcakes is to create contemporary designs and modern wedding cakes with personality. This was embodied in the cake design created for the photoshoot. The attention to detail was impeccable, a true reflection of a personalised and luxury service. Check out their page on our directory HERE.
All these beautiful elements were perfectly captured by Joshua Lamptey, a talented photographer skilled in capturing the moment with captivating documentary style imagery, and unique editing techniques.
See pictures from the shoot below;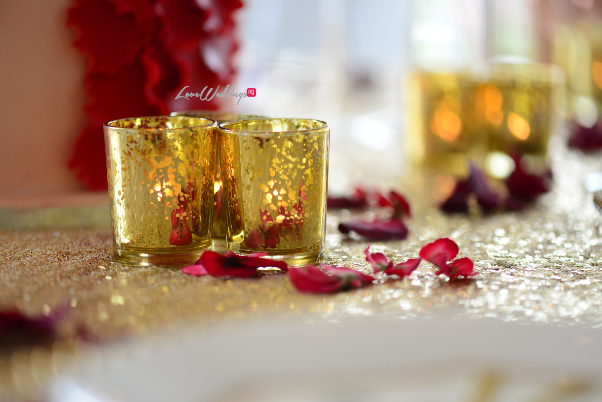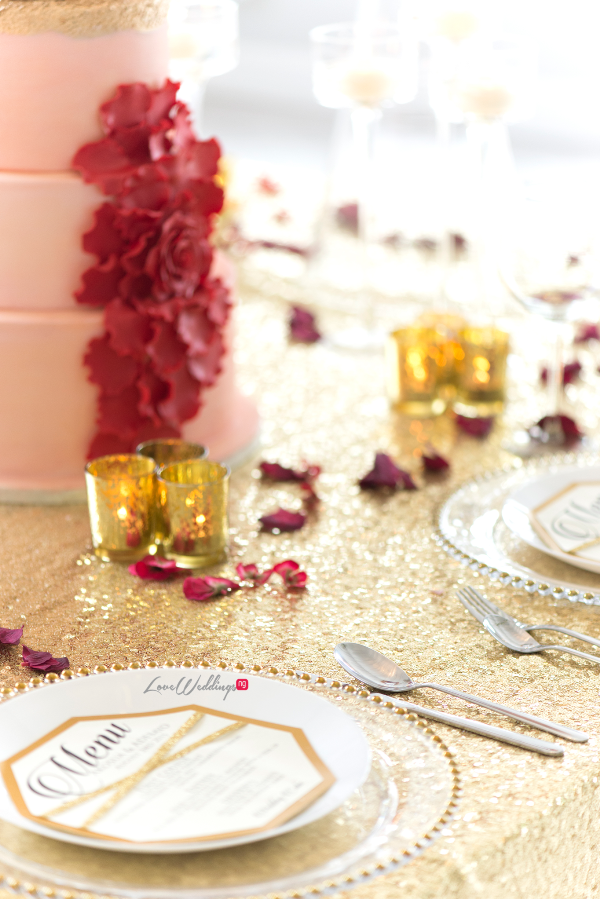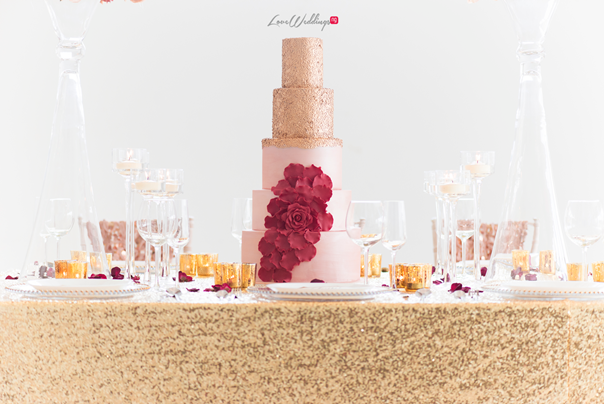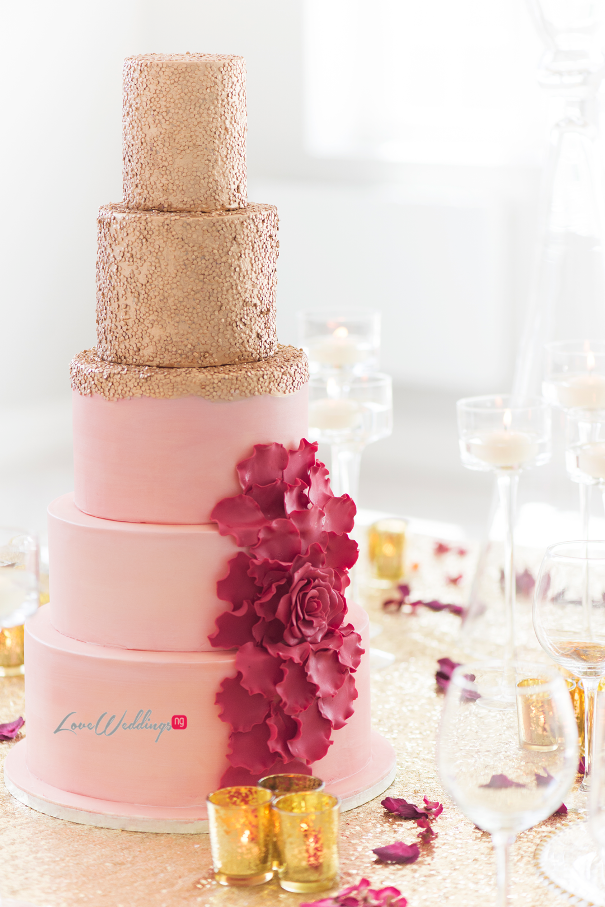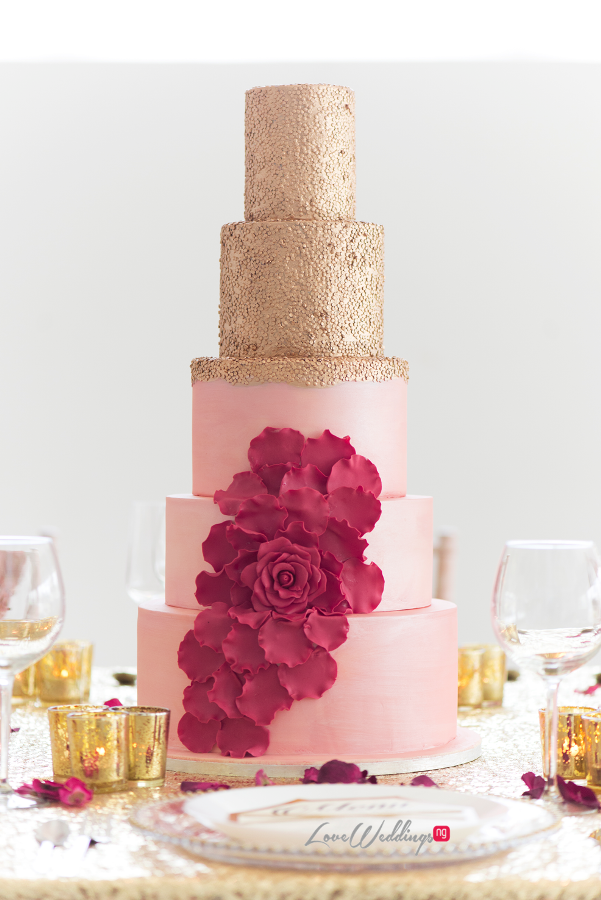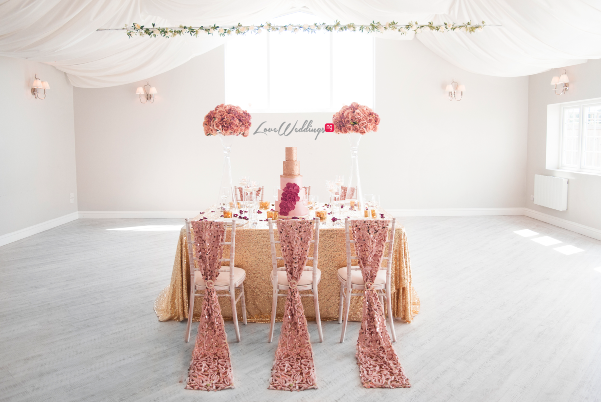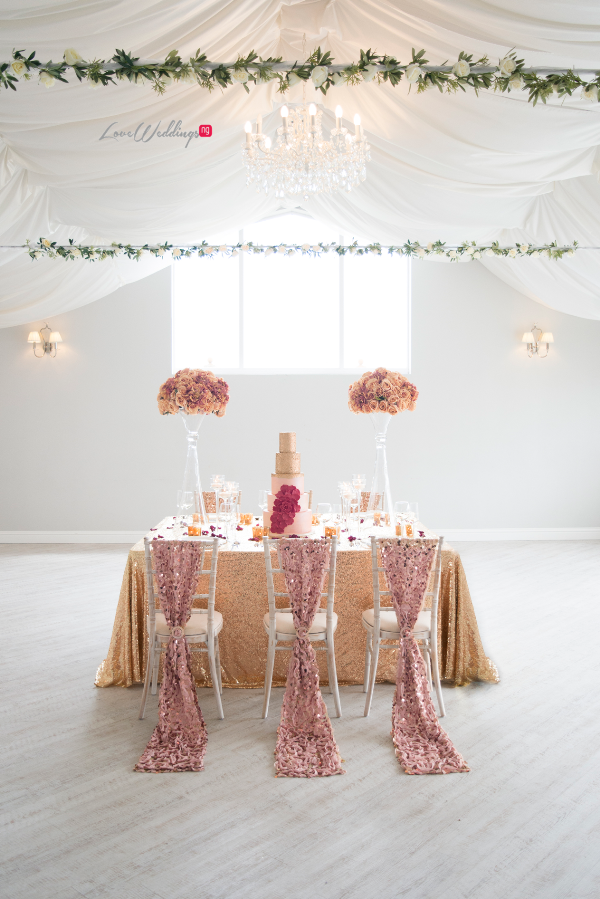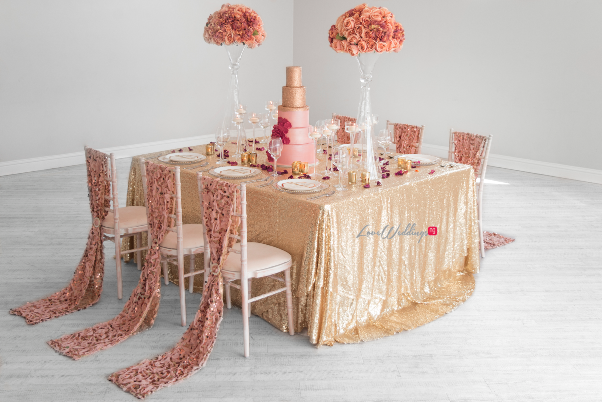 Vendors 
We love weddings, do you? Get in touch today
Loveweddingsng | Website | Instagram | Twitter | Facebook | Tumblr | Google+