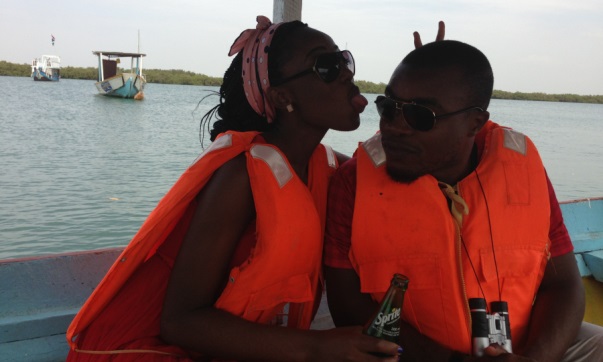 Apologies, we missed a post last week, we promise not to make it a habit 🙂
So now that we're forgiven, back to Business As Usual… Our honeymoon destination for today is Banjul, Gambia!! A close friend who moved to Gambia persuaded us to visit.
Budget: N250,000* (3 nights stay per person)
Visas: There are no visa requirements for Nigerian citizens visiting Gambia – you'd need your ECOWAS passport and your yellow fever card.
Flights: The only operating flight to Gambia from Nigeria is Arik Air. I need to get you mentally prepared for this. Ignore the part of the booking that says "non-stop" flight to Banjul. This is a big lie as the flight operates like a commercial bus and stops at 3 cities (Douala, Monrovia and Freetown) before Banjul. We got on the flight thinking we would be in Gambia within the hour or two. As the pilot announced the first stop, we kept wondering what was happening till the hostess informed us we had 2 more stops to go. It took us over 4 hours to get to Gambia (considering the disembarkment and embarkment of passengers at the various stops). We were so frustrated we began taking pictures of the various airports. So if you re not very patient and you have A LOT of money, kindly rent a jet! Ticket Cost: N99,000
Hotels: A friend recommended one of the best hotels in Gambia, Coco Ocean, and got us a HUGE discount on the room. She told her Aunt – the manager, that her friends from Nigeria, "newly weds", were coming to Coco Ocean for their honeymoon. They were so kind and decorated the room. There were constant "awwwwwww congratulations" from everyone at the hotel. Accommodation cost 3 night stay = $450 (N89, 709)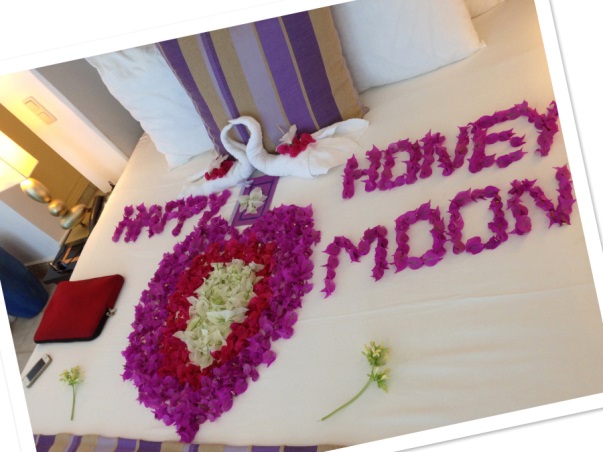 Other hotel options to consider:
Coconut Residence
Djebila Hotel
Kairaba Beach Hotel
Senegambia Hotel
Transportation: Gambian friend to the rescue! She took us everywhere and we didn't have to pay for anything save our transportation to the airport which cost about $25 (N5,000).
Activities: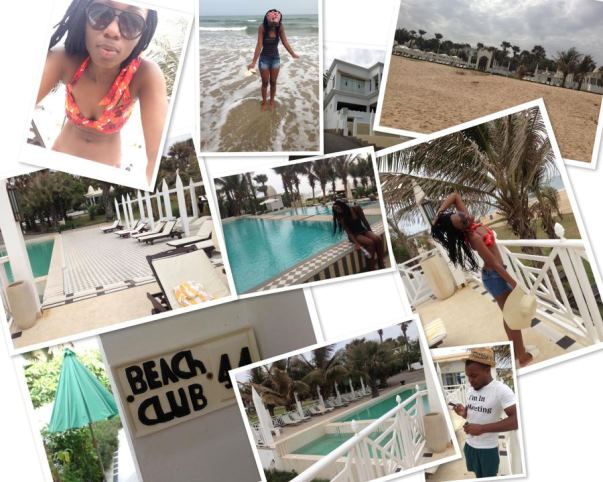 Kotu beach
Fishing – River Gambia
Crocodile Pool
Spa Day
Wolof Rice
Kotu Beach: Besides the beach by the hotel, the only beach we visited was Kotu beach where we had Baobab juice. My only memory of a "Baobab" is from the poem Abiku by J.P Clark. I was surprised to find out the tree actually bears edible fruits that could be juiced. It tasted very nice too.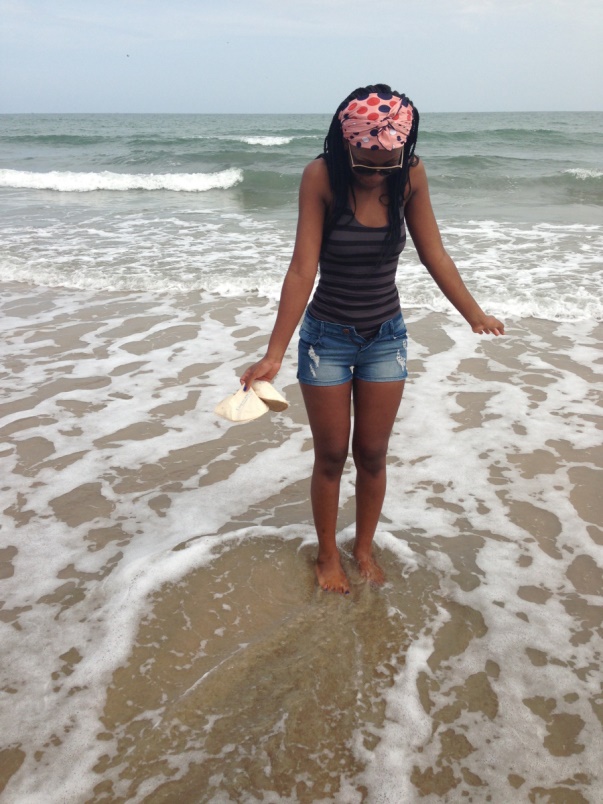 Fishing in River Gambia: Fishing is a prominent activity in Gambia and we were very excited to do this. We haggled and paid about $40 (N8,000) to rent the fishing boat for an hour. We were hoping to catch a barracuda and got frustrated when we didn't after 30 minutes.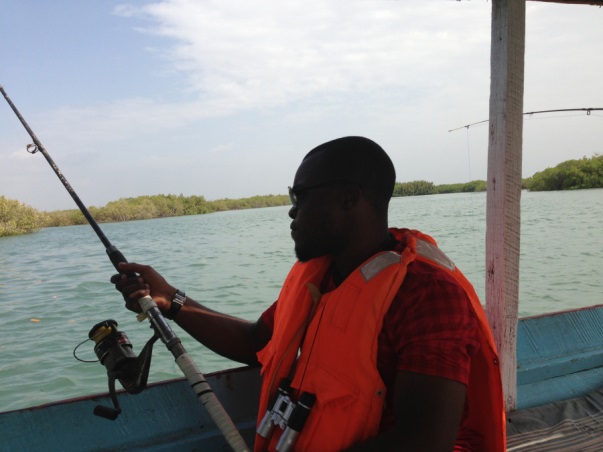 Crocodile Pool: Apparently the crocodiles here have special healing powers and the pool is used as a site for fertility rituals. I tried to "tap" some anointing and the guide promised the crocodile wouldn't move ….I guess NOT!!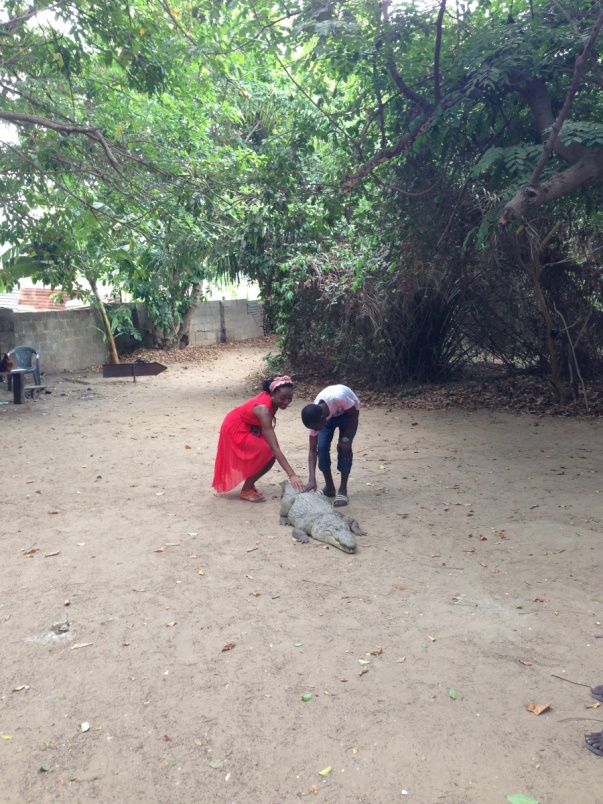 Spa: Usually I wouldn't put this as an activity but I had the best spa treatment at Coco Ocean; it was the best I have ever received in my life. The masseuse had the softest, most delicate hands. Ever since Gambia, whenever I go for a massage, my husband will always ask "on the scale of zero to Gambia, how good was it?"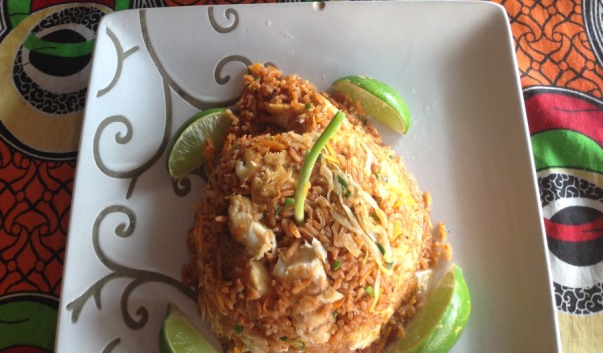 Wolof/Jollof Rice Hunt: This shouldn't be an activity either, but this hunt is worth documenting. I am ashamed to say that we missed our flight because of food! I promise you, I am not a big eater and it was just satisfying my curiosity that cost us. Back in law school, my friend always argued that the Nigerian Jollof rice was a joke compared to Gambia's Wolof Rice and I was not going to let my holiday go without trying it. She had directed us to a few spots where we could get Wolof rice and I decided the "best" time to get it was on our way to the airport.
We got to the first restaurant and 10 minutes later, they told us they didn't have Wolof Rice. I was so angry but my anger did not lead us to the airport. We headed to yet ANOTHER restaurant that wasted our time for an additional 30 long minutes! We rushed out when we realized the time and headed towards the airport. Long story short, we got to the airport late, missed our flight and had to fly back the next day.
Verdict on the Wolof or Jollof Rice?? Gambia wins!
Notes
* The budget above is based on the traveller's expenses in 2013 and includes discounts received on accommodation & transportation. We would advice making further enquiries for current rates.
See you next Thursday
Naija Nomads
About Naija Nomads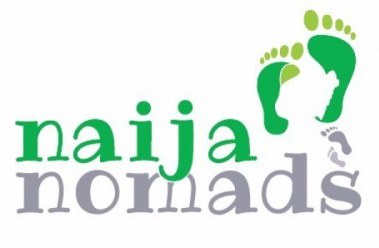 Naija Nomads is the go-to spot for everything travel from visa necessities, budget, activities, travel buddy needs e.t.c.
Get in touch with Naija Nomads – Website | Instagram | Twitter