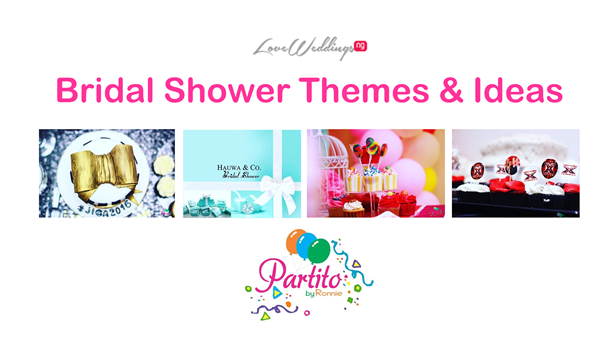 The themes at Nigerian bridal showers are getting more and more interesting. If you're on Instagram, you've probably come across a themed bridal shower post by Partito by Ronnie. After seeing so many pictures, we knew we had to get in touch with them to share the inspiration behind some of the favorite themed bridal showers they've helped put together.
Enjoy!!
Since inception (October 2015), Partito by Ronnie has planned many beautiful themed parties. Our themed parties are very creative and not the regular/ typical themed ideas; they take into details various things before planning a themed party. They derive inspiration from three key factors;
The Client's personality
The Client's preference
The Client's love story
Here are a few themed bridal showers organised by Partito by Ronnie. Be inspired!
X-Factor Themed Bridal Shower: This idea was inspired by the friends of the bride. The bride loves the TV show – X Factor so we thought, what better way to make her happy than to bring her favorite show home to Nigeria! We decided on the colors – red and black. and brought the theme to life with the following;
X-Factor Judges masks
The X-Factor Buzzer
Yes/No Tags
X-Factor lapels for all guests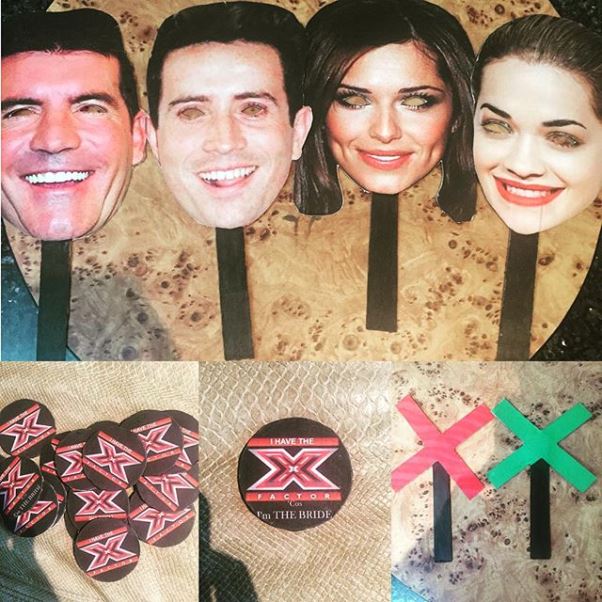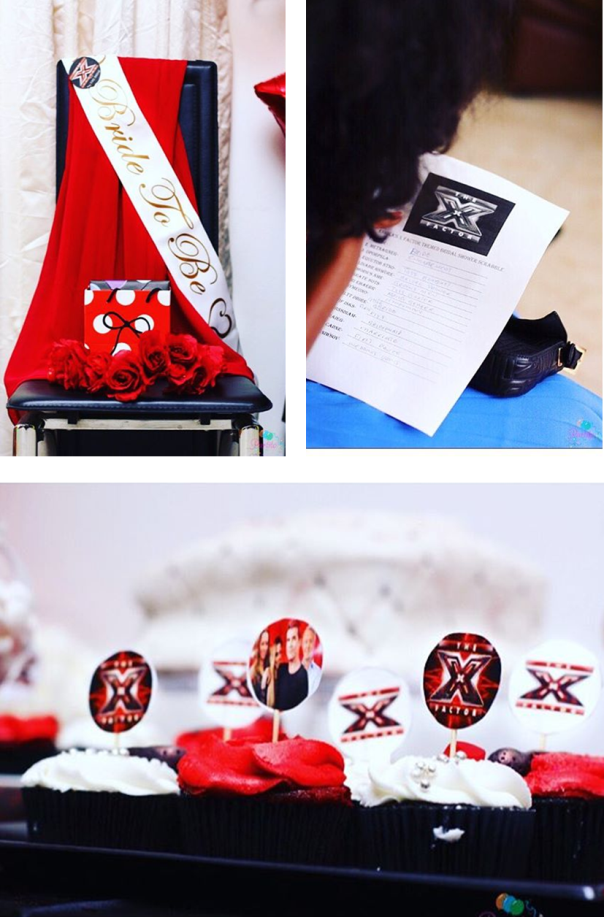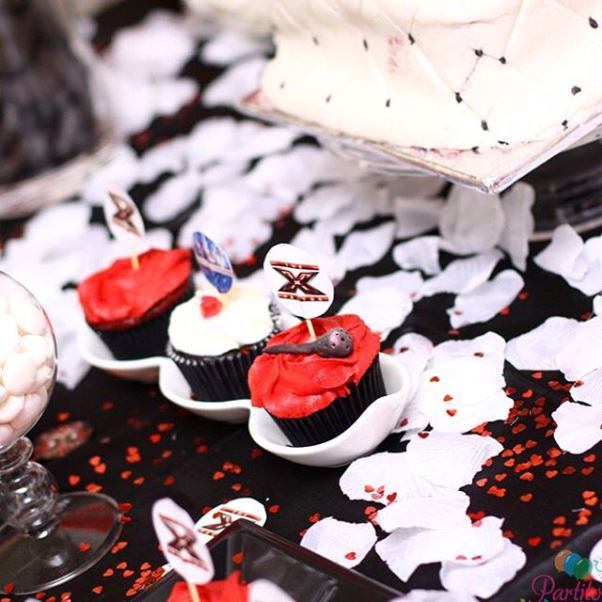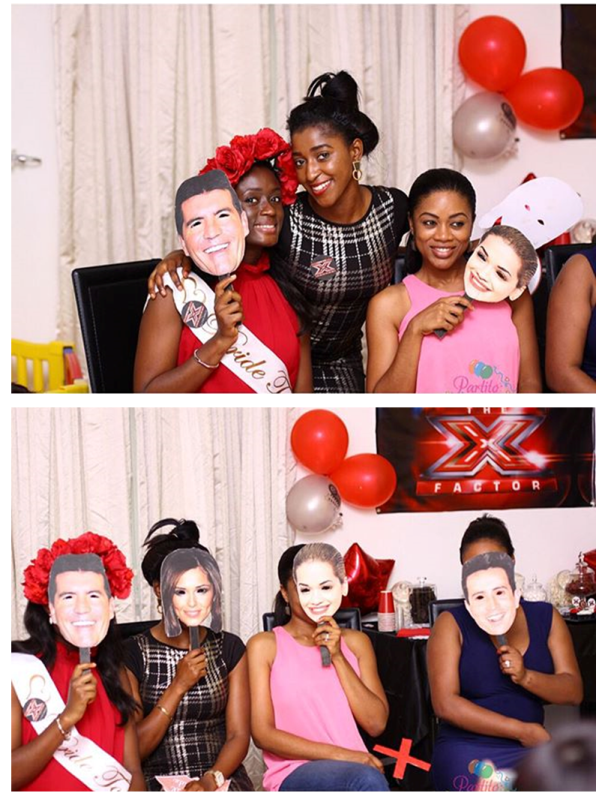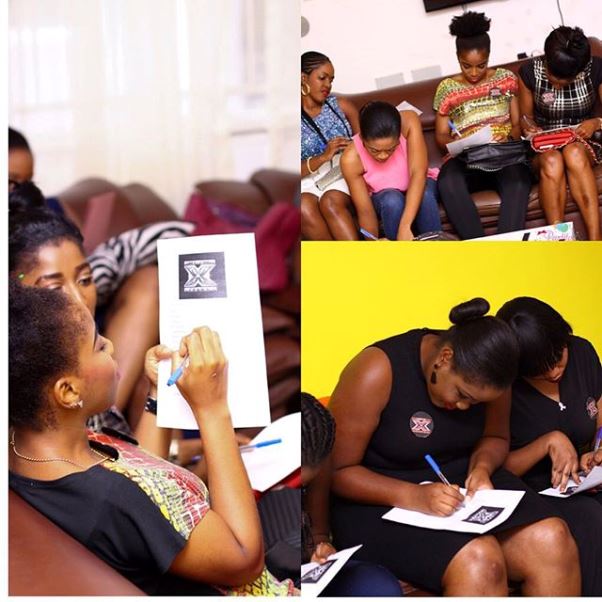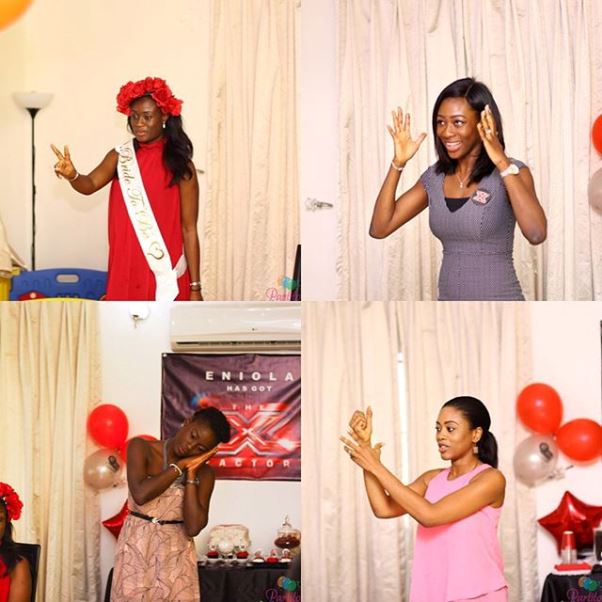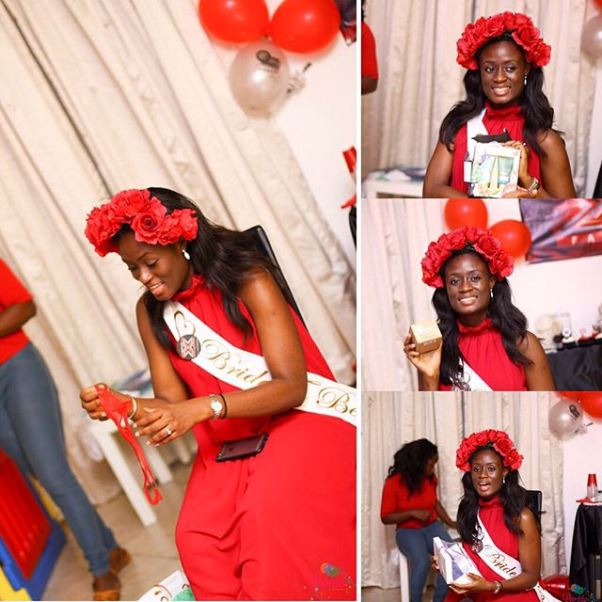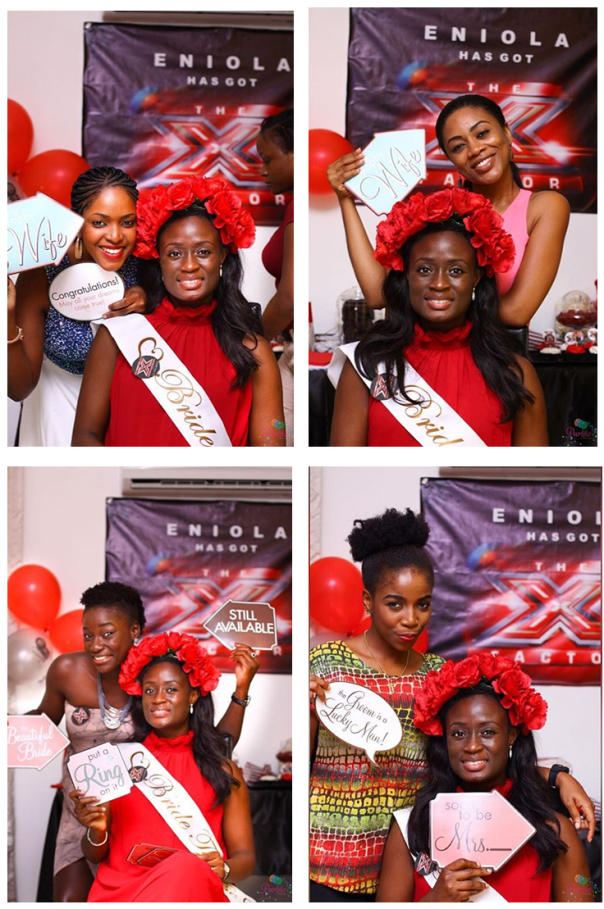 You can also plan your X-factor themed party using the above listed ideas.
Tiffany & Co. Themed Bridal Shower: This idea was also inspired by the friends of the bride. The theme was chosen because the bride likes the color – teal, which is one of the color codes for Tiffany& Co. In bringing this theme to life, we stuck with the color codes of teal and white, which we used for all the decor. Other concepts that brought the theme to life were:
The use of pearls( Audrey Hepburn loves her pearls!)
A Tiffany & Co Backdrop
A goodwill message corner for guests to leave well-wishing messages for the couple( We used a beautiful board with the couples picture on it).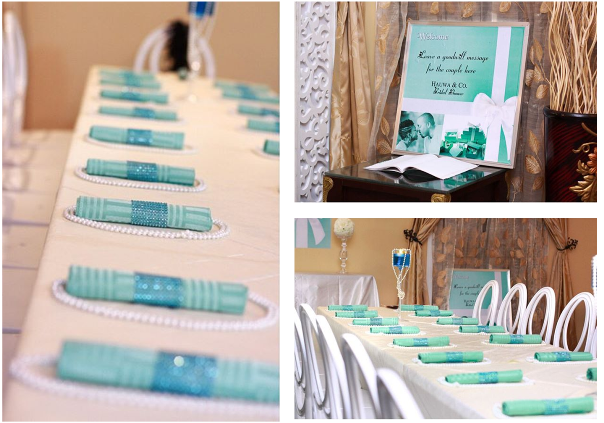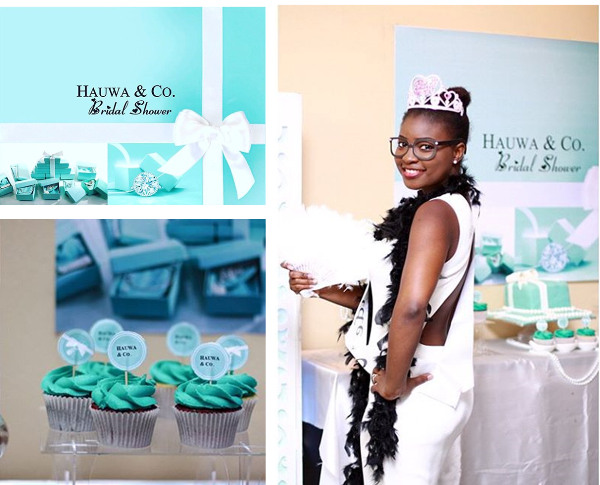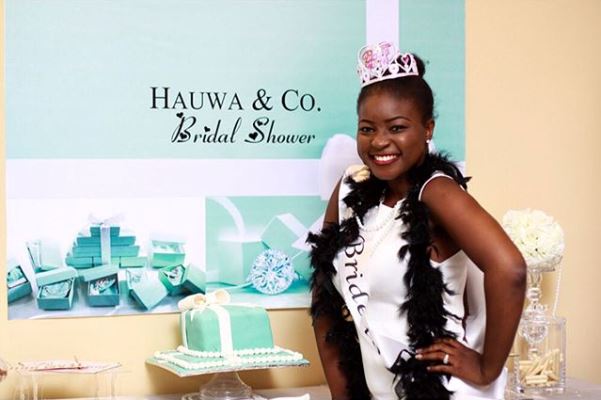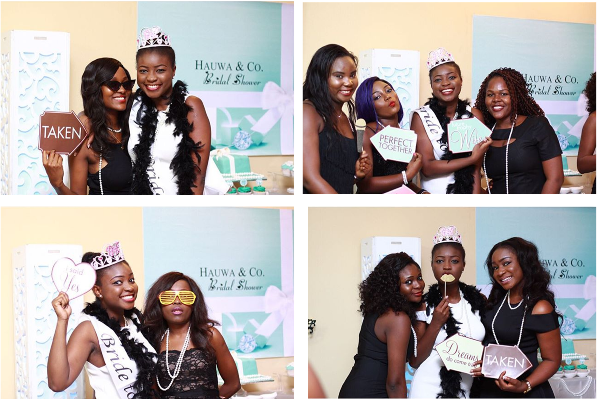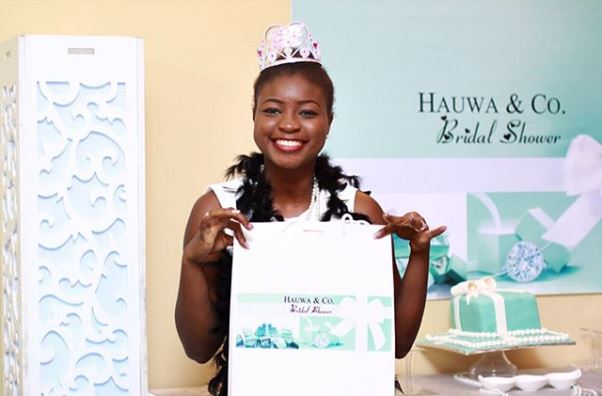 Want to plan a Tiffany & Co themed party?, just get a lot of pearls and add some of the ideas listed above.
Playboy Themed Bridal Shower: This theme was one of our favorites! The friends of the bride did not want the regular pink and white cute play boy colors. They wanted colors that were classy so we went for gold and black and it turned out really beautiful, unique and different. We brought the theme to life with the following concepts;
Playboy model cut-outs
Gold chandelier
Bunny ears for all guests
Lacey bunny ears for the bride
Themed party favors
Themed water bottles
Themed centre-piece cakes and backdrop
Play boy details such as: door post, etc.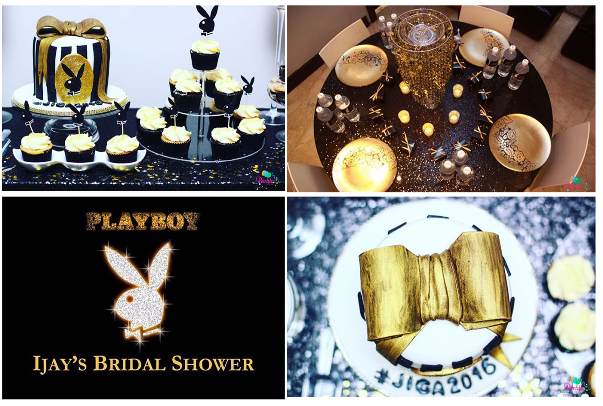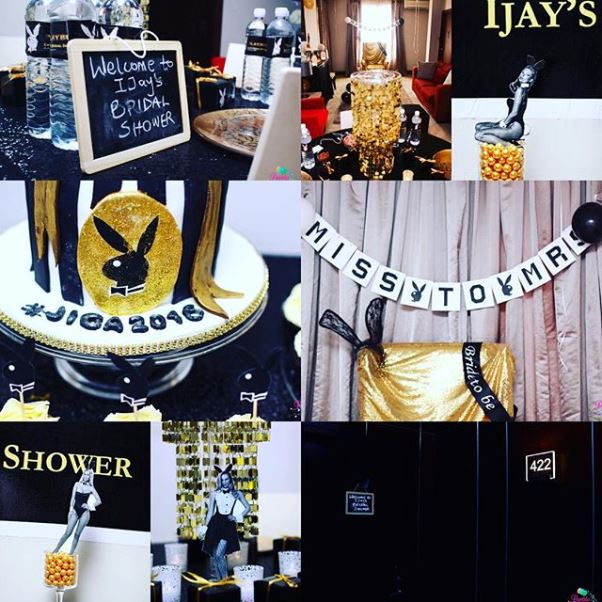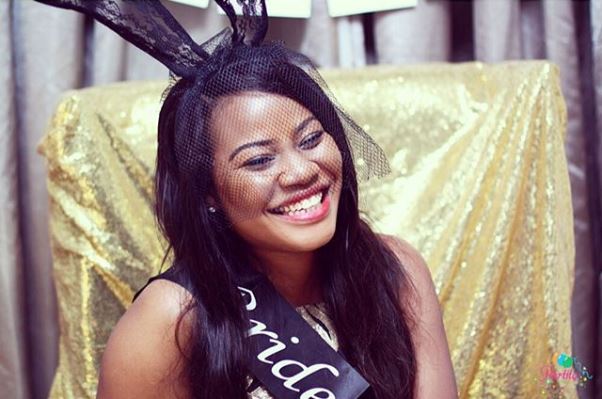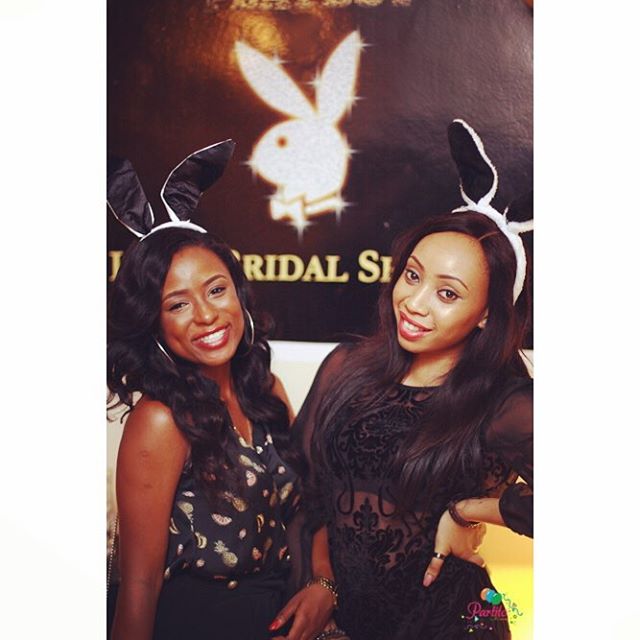 Want to plan a playboy themed party? Just ensure bunny ears are present and the play boy model cut-outs will definitely add an extra touch!
Candyland Themed Bridal Shower: For this shower, we had a lot of fun and a lot of goodies from Candyland! The theme was inspired by the bride's love for sweet things. She loved it so much, we thought she must have had a sugar rush or more! To bring this theme to life, we played with different colorful colors. Some other ideas that gave the party that extra touch were;
The use of a balloon arch with various colors
The use of colorful floor mats to create a block of colors
The use of loads of candy colors in different shapes and sizes
All guests were given a cup of candies, chocolates and sweets to take home!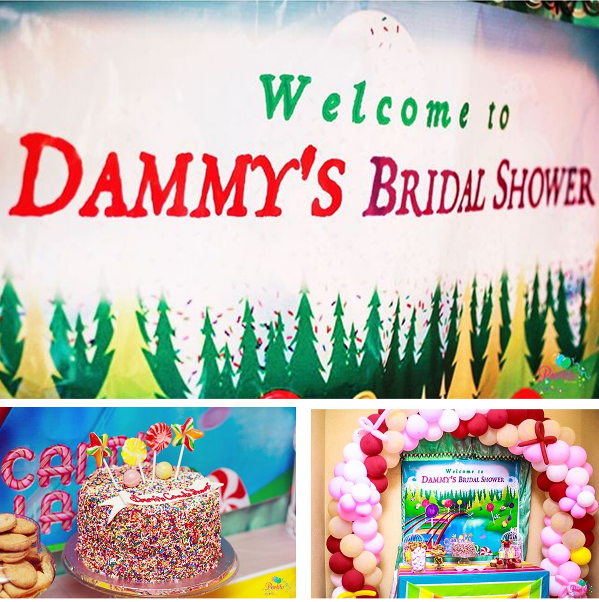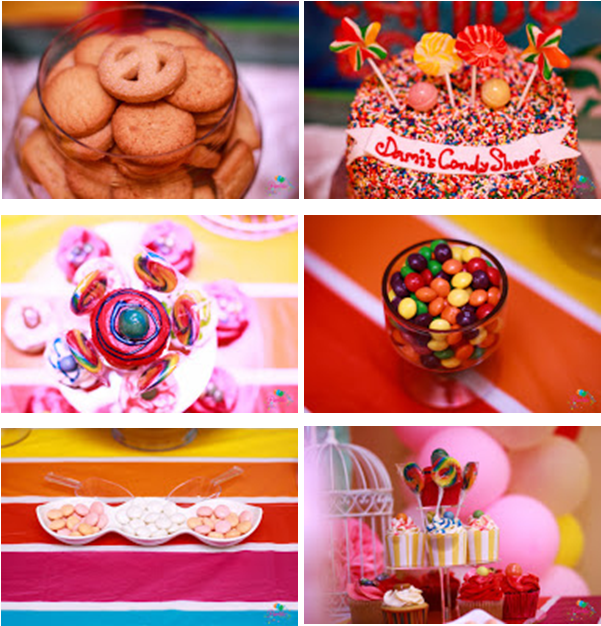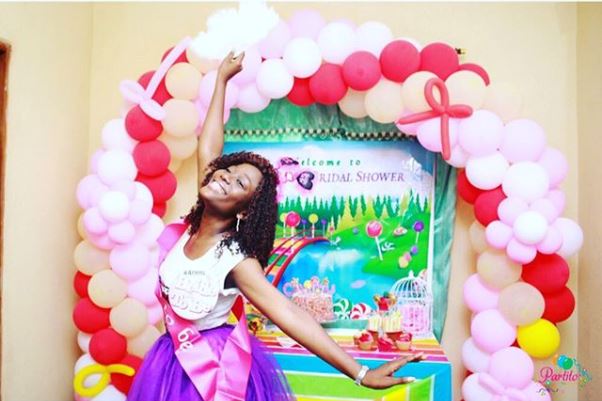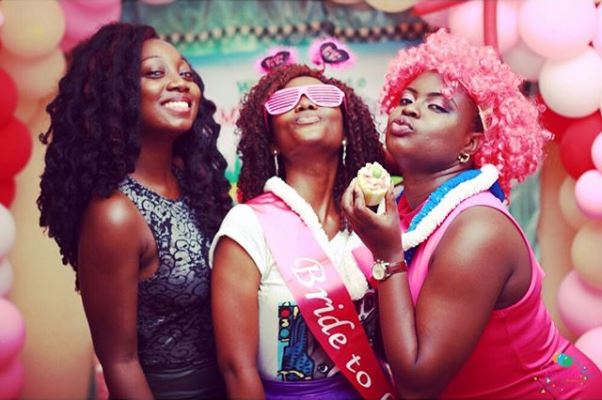 It was truly a Candy land party filled with loads of candy goodies!
In order to achieve a fun party, try the following;
Personalize the decoration/ props to give guests that special feeling
Ensure you give lovely party favors and gifts for games
Be creative with your decoration. Always think outside the box
Ensure the environment is filled with fun games to keep all guests excited.
About Partito By Ronnie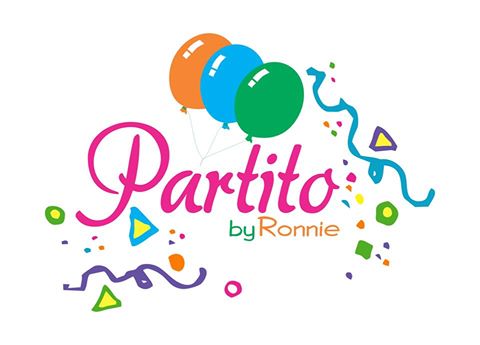 Partito By Ronnie is an events planning company involved in party co-ordination and decoration for small-sized events. Partito by Ronnie specializes in themed parties for various events such as bridal shower, baby showers, kids parties, graduation parties and so much more.
You can get in touch with Partito by Ronnie by calling 08167461941, 07054049285 or sending a mail to partitobyronnie@yahoo.com, partitobyronnie@gmail.com. You can also follow @partitobyronnie on Instagram and like their Facebook page.