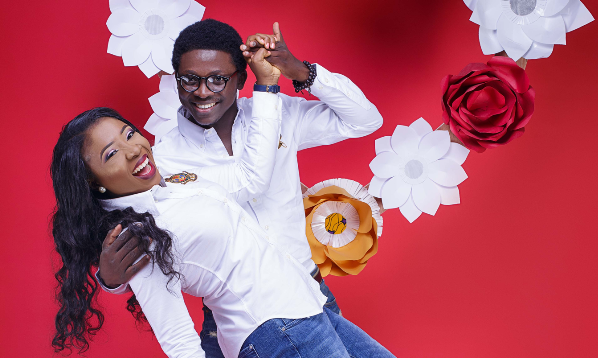 #TD2016 happened over the weekend and the bride shared their rather interesting story with us. The couple first met when Adeola – the groom decided to invest in the bride's company. An encounter with the Rapid Response Squad when Adeola broke a traffic rule led to the prophetic beginning of their journey as lovers.
How we met 
I like to say Adeola and I's story is peculiar because when we officially met in 2014, we had both asked God to settle us maritally and God indeed answered.

We initially met at the cinemas in 2012 through a mutual friend but I didn't pay any attention to him, I just said hello and moved lol.

Fast forward to some few months after we met, he saw a magazine with the same mutual friend Seun where my fashion label (Teeshogs Clothier) had a page spread and he was pretty impressed at me modelling my wears with my twin but he just complimented my work and didn't ask for any further information. In 2014, he saw yet another magazine showcasing my clothing line (Teeshogs Clothier); this time he was super impressed because he felt I was consistent with my business knowing how difficult it can be to run a business in this part of the world.

So he told his friend he wanted to invest in my business because he was looking for a small business to invest in at that time and he also has a flare for fashion so it made it more exciting for him. Let me add that at this time, I was in a very low moment with my business, I was tired of where I was and I felt I needed an investor or I had to do something new or just quit). So Seun called me up and told me Adeola wanted to invest in my business but told me not to get my hopes up because Adeola is always busy, he then gave me his number.

I don't know why I did but I made the first call and I introduced myself to Adeola and we spoke, I must say that I was VERY impressed with our first conversation. We spoke a couple of times again after that and then one evening, Deola called me up and asked what I was up to at work and I said nothing and he said, should we hang out? Since we had been trying to meet for a while now, I agreed and he came to pick me. I was a bit uncomfortable though because I was dressed down but he was so sweet, he kept saying he liked my dress.

On our way out, I kept asking, where we were going but he said it was a surprise until we got to Victoria Island and he mistakenly broke a traffic rule and RRS caught us and they wanted to take us to their office. Then Adeola started begging saying he just wanted to take his girlfriend for dinner at the Oriental. I was stunned, in my head I was thinking – when did we start dating and then I thought, awww he is taking me to Oriental for our first business outing. We were able to plead with the police man to collect a token and we went on our date…it really was an amazing night, we spoke about EVERYTHING like we had met before and I remember getting home that night and telling my twin,' I pray this guy asks me out, I will so say yes 'lol.

We started dating a few weeks after then and a few months later, he sent me to a top fashion school in Lagos to learn how to cut and sew using pattern drafting, so, he came to invest in my business but decided to also invest in me.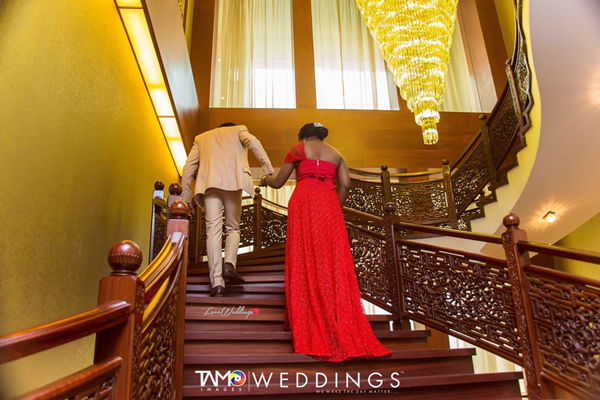 The Proposal
So we were meant to hang out with his best friend on Friday because he was travelling back on Saturday, so I dressed up and went to his house with Keni (she was meant to sleep over to allow her get to work early on Saturday). My younger sister was with Adeola already (he said he wanted her to have work experience lol). When I got to his house, I saw he had friends over so I was surprised but he said they thought to organise a quick send-off for his best friend – Dayo. I thought it was a bit weird but he made me believe him so we started gisting, playing and making videos for Dayo, talking about how we met him and all.

Then Dayo stylishly turned the conversation to Adeola and I and Adeola excused himself. Next time I saw him, he was on his knees in front of me. I was so surprised, I screamed and ran away; then people brought me back, he said all those sweet things and I said "yes". Then Keni started showing me the videos of everyone that would have loved to be there but couldn't. It was really an amazing day and it was very intimate for me (just the way I wanted it) with our family and friends.

Finally, I will like to add that when God gives you a gift, he gives you a good gift. Adeola came into my life at the right time and did what no one else could do for me. God was kind enough to listen to my request and sent me the perfect man for me. I can't wait to tie the knot with Adeola, I know we are going to have a blessed marriage by the Grace of God.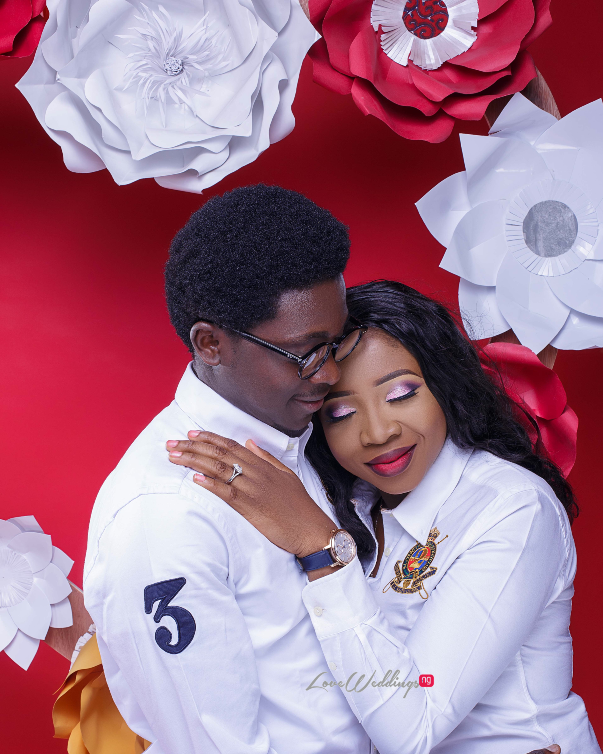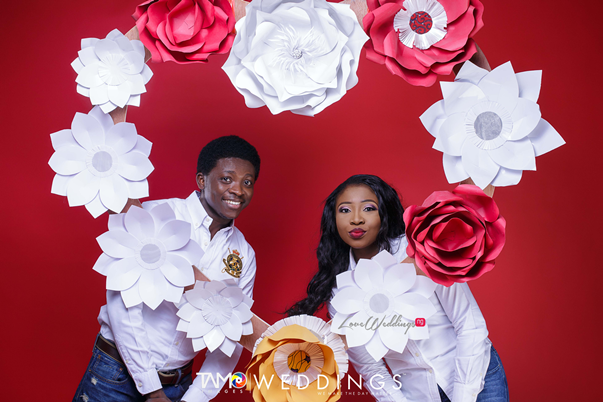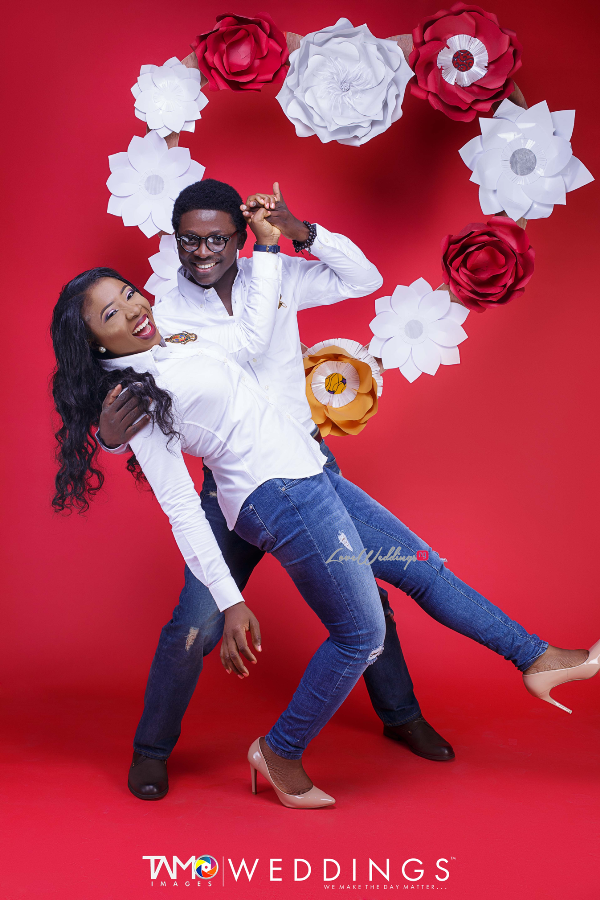 Vendors