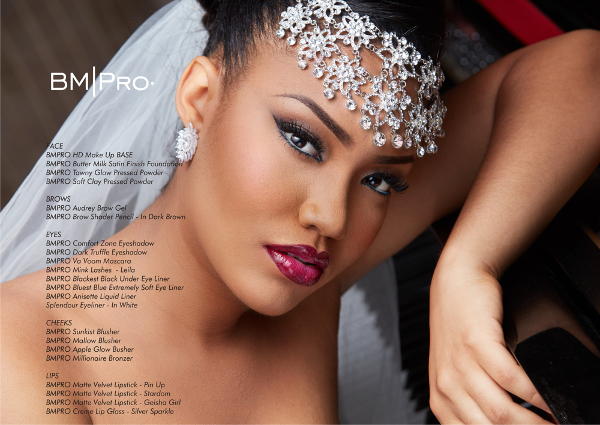 This month's edition of BM|Pro Covers features the stunning beauty queen Anna Ebiere Banner in a bridal look. She is pictured wearing a strapless ball gown with a crystal embellished bodice and tulle cathedral train by Love Tims.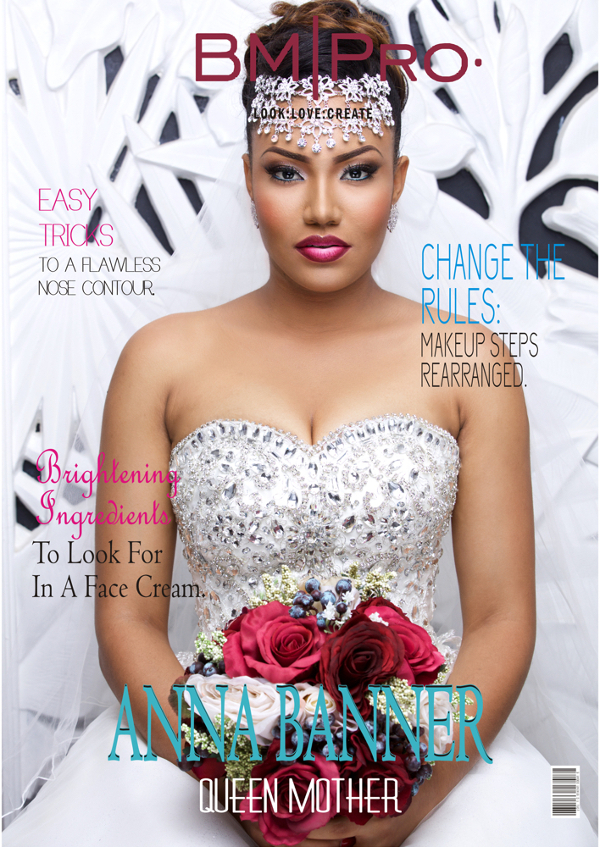 Read what Banke Meshida-Lawal had this to say about working with the hot mum!
Meeting Anna for the first time, it struck me how shy she was. As she gingerly walked into the I Do Weddings boutique to try out the beautiful dresses we selected for the shoot, we were all smitten with her and that figure! I'm thinking, "how can it be that she just had a baby and that stomach is as flat as a washboard?!" Not fair… 7 years on and I am still huffing and puffing in the gym!

Coupled with some great genes, she must be lucky to be as fit as she is because she doesn't do much at the moment. Most of her time goes into teaching, training and loving her daughter.
"Spending quality time with her is all that matters to me right now", she says, "plus I'm using this opportunity to plan ahead for my future." Anna was crowned the Most Beautiful Girl in Nigeria 2013/2014 and also went on to represent Nigeria in Bali, Indonesia at the Miss World Pageant.

After her reign she went on to birth beautiful Sofia. I ask how it's been with the sleepless nights and all the "Joy" of motherhood, the things nobody tells you the truth about – no more sleep, 24 hour watch, diapers, burping, washing bottles and sterilizing, crying for no reason or a reason you are yet to decipher… Lol … we laugh and she says –

"I'm happy and proud to say motherhood is amazingly awesome! It's been a beautiful experience so far. Sometimes I look at her and smile with so much love deep down in my heart… No doubt, motherhood has its own challenges, can drive you crazy sometimes … But seeing Sofia coo and giggle and laugh makes it all worth it. Sofia is the best thing that has ever happened to me", she says this with so much joy and pride we both end up sharing a moment *insert loved up emoticon*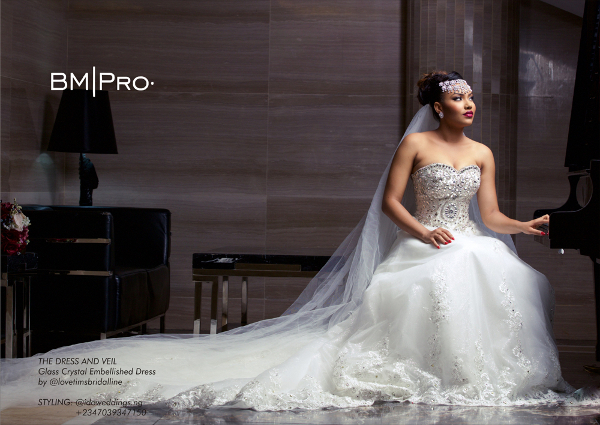 Anna has striking features, a pout that can transform her into this Glamourous Diva, masking a slight lisp that endears her to you as she speaks. I chose to accentuate her lips as she modeled a dress from I Do Weddings' new wedding dress collection.

First try and the dress fit her like a glove. We didn't even bother trying another one. She shone like a diamond princess…
Vendors
Makeup and Hair: Banke Meshida-Lawal of BM|Pro
Wedding Dress & Styling: Love Tims by I Do Weddings | +2347039347150
Hair Accessory: Purseulove Bridal Accessories
Photography: Big H Studios
Videography: Daniel Anyiam Weddings | +2348033362296