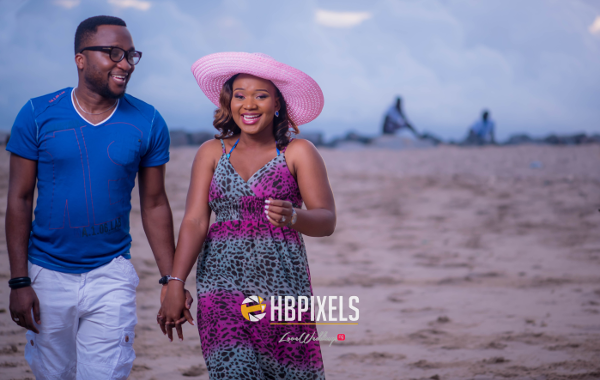 Damilola and Tobi are set to wed soon; the couple's office romance paid off. We present #DamyTee2016
How we met (by the bride)
Who says office romance isn't worth it, wait until you read/listen to Ours!!!

Rewind to November, 2012 when I joined the organization where I currently work. About my second day in the firm as a first year auditor, I was given a task I had no clue about with very little guidance, which was close to nothing but I was asked to speak with a couple of people (seniors) within the office (pool).

As a newbie, I met with the senior colleagues as directed but the explanation/ solutions proffered were very "high-level", and some were very quick to tell me – I will send it to you via email in a bait to discharge me to allow them focus on their numerous "to-do's", trust me I couldn't blame them and no one would because it was a very busy period with tight deadlines, pressured environment and a billion and one things demanding one's attention.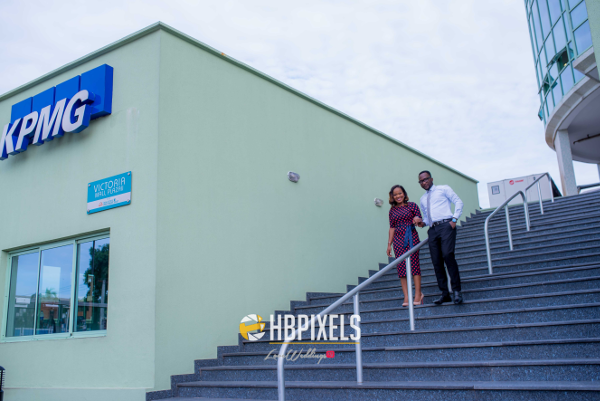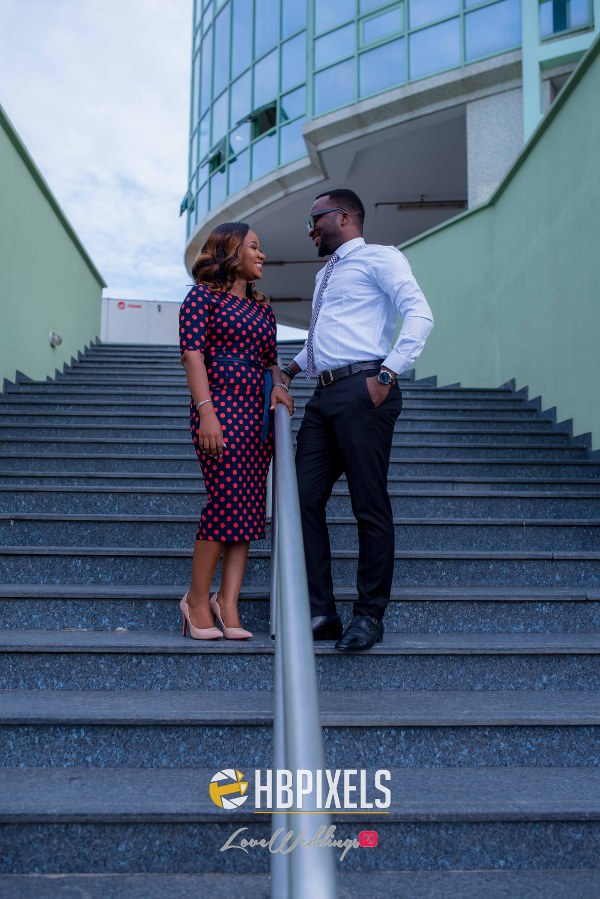 While I continued on my search to get my assigned task done, I sighted Tobi (a third year Auditor) for the first time in a corner in the pool busy with his work like others but at the same time having discussions with another senior colleague. It was difficult to tell what the discussion was about, but it had to be work -related… Immediately, I thought to myself "this might be the answer to your search." I braced myself, carried my laptop towards him, sought permission from the person he was discussing with, and without waiting to get his "go-ahead response," I went on with Tobi about my task, what I had done so far, leverages/explanations I had gotten from people. Immediately, Tobi asked me to pull up a seat, he showed me what to do and explained all the details. Lo & behold, that was the end ofmy search and I delivered my task asap. The next day at work, he came into the pool, I said HI to him and he winked ?, (Yes he did that "in a very professional environment" can you imagine…) I thought to myself "what's wrong with this one?"

To cut this long epistle short, we became friends, very close colleagues, hung out a couple of times outside work; we started going home together and he picked me up from home to work. He went out of his way to drop me at Surulere everyday from Victoria Island (VI) before heading to Gbagada and same routine in the morning; Gbagada – Surulere – VI (you can tell these are extreme ends to the Island). All of these went on & on with us just being friends✌.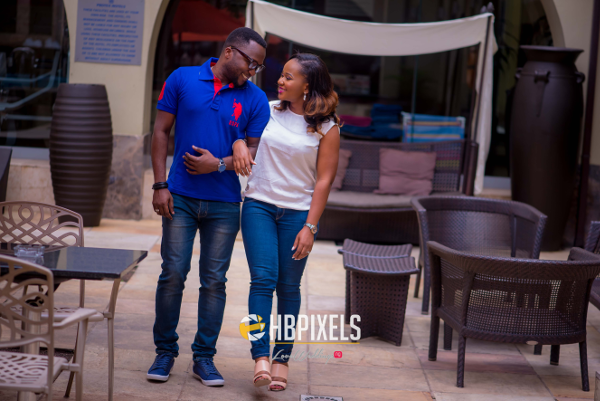 Tobi was full of surprises!! One afternoon, he anonymously sent me a really lovely cake to the office with the inscription "JUST BECAUSE it's THURSDAY… I was truly surprised but I confronted him and he admitted he was the one. In May 2013, he asked that we take our friendship to another level ?. Of course, I totally loved it and was ready to continue the ride. Shortly after we made it official, he resigned and joined another firm.

Fast forward to the 16th of October 2015 – my birthday – the proposal and another mega surprise awaited me and I loved every bit of it. I was super excited when I saw the blue box sitting pretty in an ice bucket with champagne… my sweetheart on one knee just murmuring things I couldn't hear….
– Damilola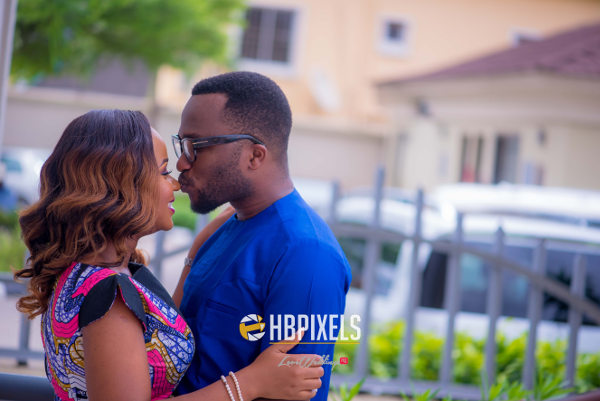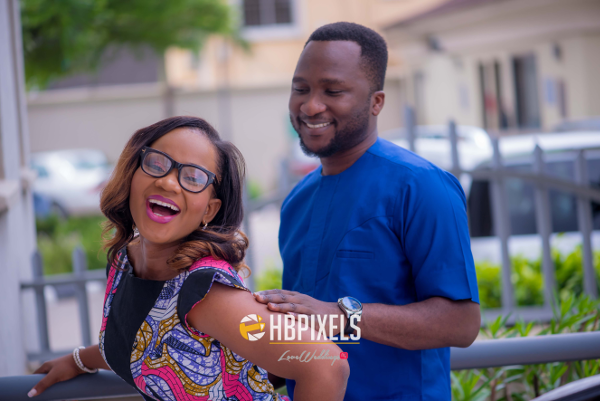 How we met (by the groom)
Hmmmmm. I sigh because my mind has been flooded with emotions and thoughts that I cannot explain.

I remember vividly the day I saw my Dami Bamz at my former place of work in November 2012. I was prepping for a meeting with a client and was in the middle of finalizing a presentation when I saw a light skinned, pretty damsel with suave and plenty panache walk past me. Of course, as a 'bad sharp guy,' I had to look and mehn all I could say in my mind was 'damn, she's hot'. I managed to say hi to her then and she responded with the usual 'chicky' hello.

A few days later, I was in the middle of a discussion with a colleague when I saw 'the babe' again approach me. Of course, I abandoned the discussion with immediate alacrity and gave her my full attention. Apparently, she needed some guidance on a task a manager had given her and had approached several people who just explained briefly to her without confirming whether she understood what was expected of her. As a guy with 'intentions', I immediately exploited the situation. I took my time to demonstrate what was expected of her and made sure she understood and could carry out the task without further guidance.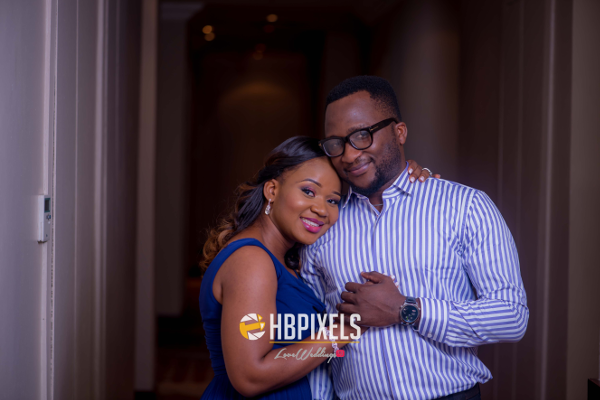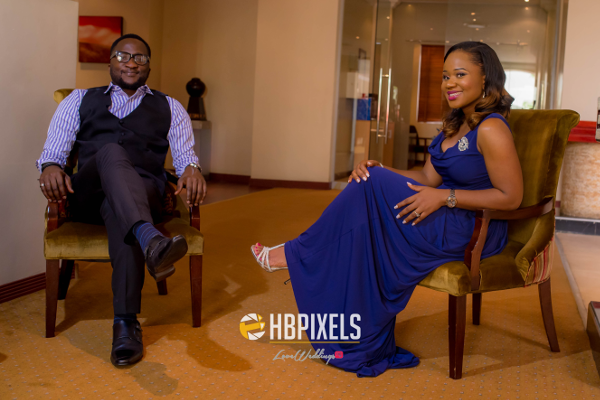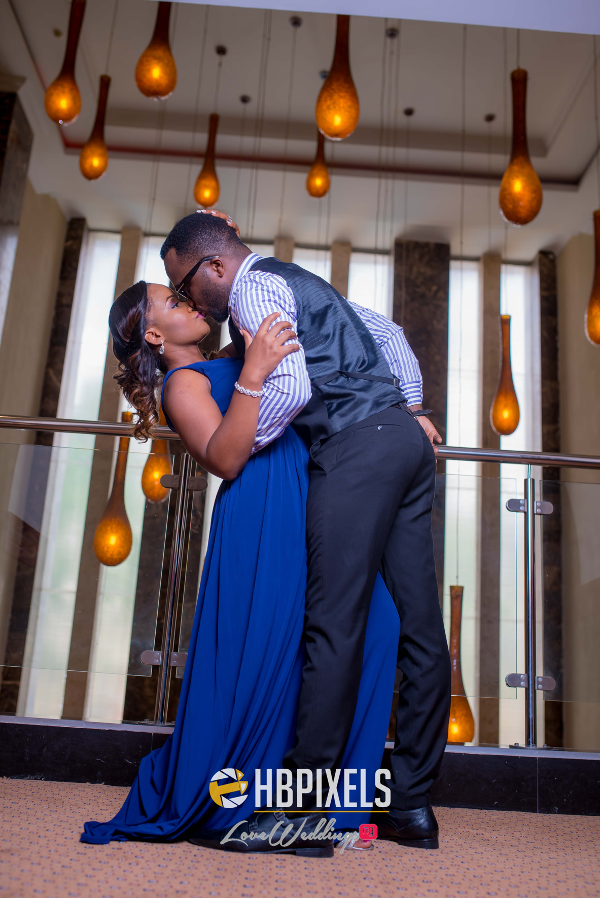 Afterwards, we became friends. I took her out a few times to 'test the waters'. (una sabi as e dey go) and I was very impressed not only with her physical beauty but also with the depth of her reasoning, a way of analyzing issues and her inner strength and character.

I believe one of the game changers was in January 2013 when I thought of a way to wow her. (you know things guys do to show say u better pass dem other boiz). I decided to send her a cake (of course it wasn't her birthday) with an inscription 'JUST BECAUSE ITS THURSDAY'. I made arrangements for the cake to be delivered anonymously. Immediately she entered the office with the cake, she was just brimming and blushing all over. That confirmed that she was indeed wowed. Of course, the whole office was upside down as everybody was interested in knowing who the sender was (meanwhile me just siddon for corner dey form not knowing). During all of this, two managers cornered her and requested that she must tell them the person who sent the cake. She couldn't proffer an answer then as she didn't know who it was. When I eventually told her I did sent the cake, I could see that I had jumped the barricade around her heart and was getting closer to stealing her heart. Hence the pressure to be my babe started.

I had to do plenty things to impress her between January and May 2013 when she gree o. One was to wake up at 5am in the morning, leave my house in Gbagada by 5:30am, head to Surulere to pick her up and then go to work together. Then when we leave work, drop her back home in Surulere before going home myself. (I don suffer no be small). But really, while it was indeed stressful, I did not feel the pains much as every second spent with her was worth the effort and the long drive. I remember the day she finally agreed to be my bae, the 26th of May 2013 precisely. We had to travel to Ikenne in the morning and we were on our way back when I asked her to be my girlfriend as I saw the future with her. (dem boiz sabi d flow na). I remember she kept quiet for a while and was all smiles for several minutes. Through the smiles, I could see that I had hit the jackpot. She said YES.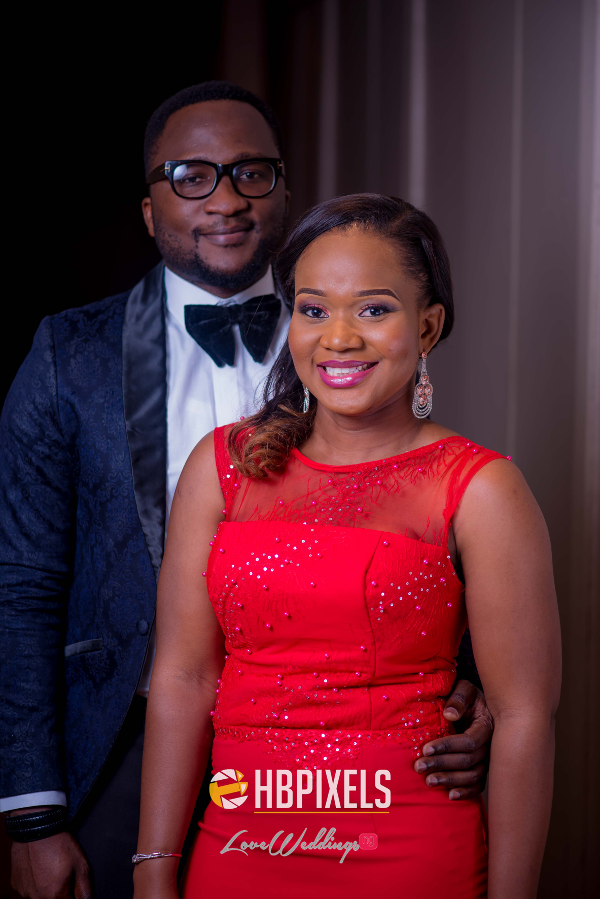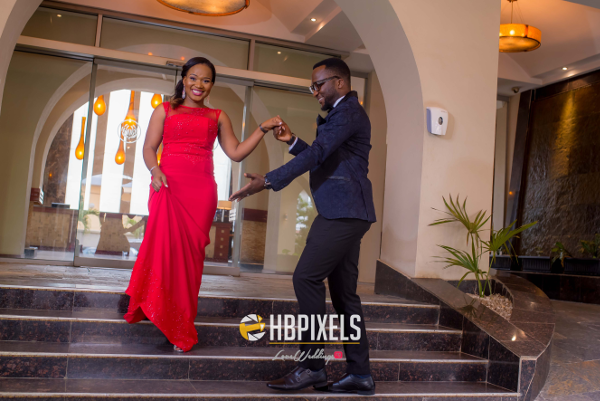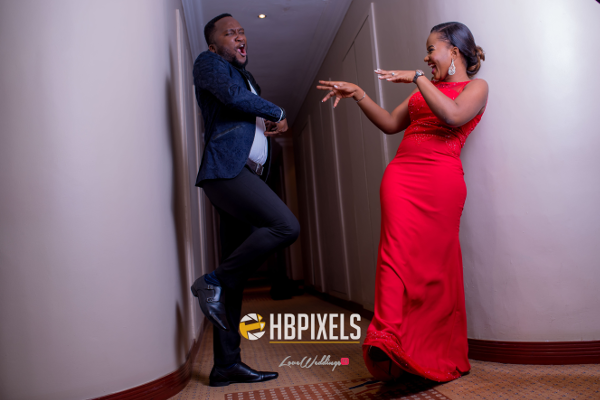 That marked the beginning of a journey, which we are still on. I won't bore you with the plenty things that happened as we started our love journey but like every other relationships we had our good and bad times. As people say, plenty water don pass the bridge. Fast forward to 16th October 2015.

I made up my mind that this pretty damsel was going to be my wife sometime in December 2014 and I bought the engagement ring in February 2015 but couldn't propose to her as I couldn't find an appropriate time to do it. (I was already wondering whether the ring no go turn 'Lord of the rings' for my own hand sef'). 16th October happened to be her birthday and I remember she had mentioned it in passing once that she wasn't keen on a birthday proposal. But me wey don dey find how I go take run pee…. Omo I no send o. She decided to have a party to celebrate, which was perfect for me. I already informed a few of her friends of my plans and I also gathered my 'ride or die niggas' to come ginger the boy o. Of course, my guys made some arrangements and all to spice up the whole thing and then the time came. On a ghen ghen something. Precisely at 1:26am on the 17th of October 2015, I walked over to her with the ring in a bucket of champagne and went down on one knee. Mehn, the expression on her face was priceless. Dami turned 360 degrees at least twice with her mouth opened like really………. She extended her left hand and I slipped the ring into her finger. Chai. #idondidit#. I will always cherish that moment all my life.

My Dami Bamz, soon to be Dami Maks; I love you dearly with everything I have and will ever have. I look forward to the future with renewed hope and enthusiasm that with you by my side, the sky is just our beginning. You are my jewel of inestimable value and I will cherish you for the rest of my days. You are indeed a God sent and a virtuous woman other women should emulate. You are not perfect but you are perfect for me. I love you so much not just for your strengths but also for your weaknesses. I can't wait to call you my wife and 'temi nikan sho sho' come the 20th of August 2016. I love you my MIA DOLCENZA.
As I 'drop my pen in the basket of love', this song from P Sqaure keeps echoing in mind;

Hello
How you doing
My angel, my one and only
The only one that I am missing
Whey they bring me joy and blessings
You know, that I love you and I can't wait to say 'i do'
But before we walk down the aisle, I just wanna let you know that
You are the finest ahhhhh
Na you be the finest being I've seen
You are the brightest ahhhhh
The way you dey shine you de bling like me
You are the highest ahhhhh
When it comes to rating you are the lead
My princess my only one lover
Girl I just wanna let you know that

No one be like you
See I don go different places, I've seen many faces
No one be like you
So they cannot replace you, coz you are a blessing
No one be like you
You driving me crazy coz you are my baby
No one be like you
No one
About a year ago before I met you
Girl there was no possibility for me to be rescued
But thank God I found you girl
I cannot do without you
Now since I dey go different places I seen many faces
I cannot replace you
With you I dey gain many places
Girl you are my life
You are the finest
Girl you be the finest being I've seen
You are the brightest
The way you dey shine you dey bling like me
You are the highest ahhhhh
When it comes to rating you are the lead
My princess, my only one and other
Girl it's time to let you know that
No one be like you
See I don go different places, I've seen many faces
No one be like you
So they cannot replace you, coz you are a blessing
No one be like you
You driving me crazy coz you are my baby
No one be like you
No one
No one like you
One like you
No one
One like you
That's why we saaaaayyyyy
[oh yeah eh eh eh eh]
No one like you
Oh yeah eh eh eh eh
One like you
Girl you are the finest
Girl na you be the finest I've ever seen
The way you dey shine you dey bling like queen
When it comes to rating you are the lead
My princess, my only one lover
Girl I guess it's time to let you know that
No one be like you
So many things [X2]
Everything
Without you
There's no possibility
There's no positivity
Always negativity
Thank god I found you eh
You were my everything
You were my destiny
This is reality
Yeaaah
Oh yeaeaeaeaeaeaeahhhhhhhhh
Vendors